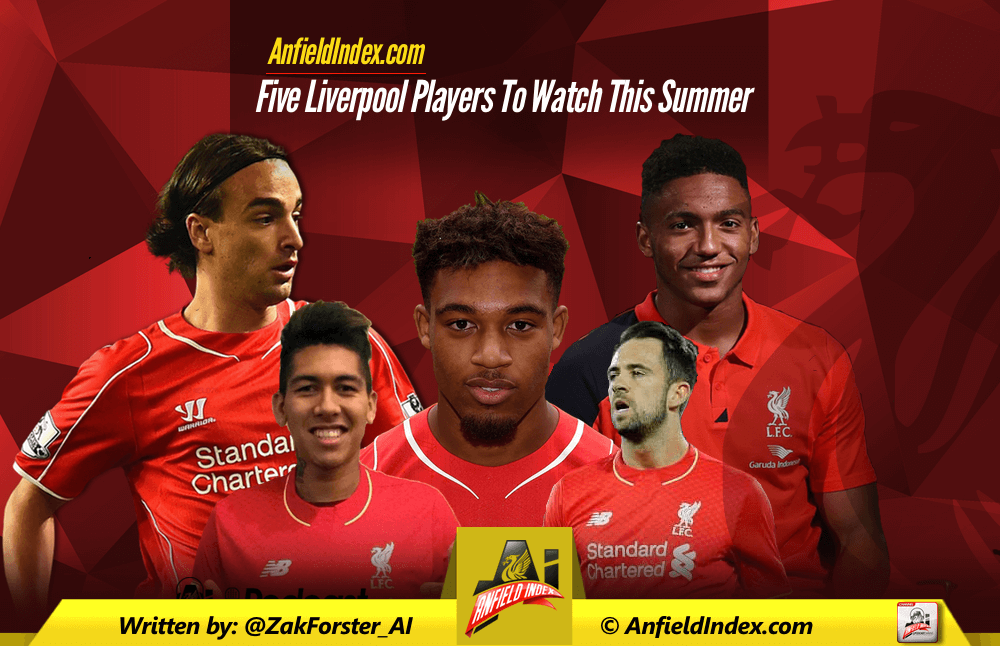 Five Liverpool Players To Watch This Summer
Pre-season is often a time of excitement for football fans. The constant stream of transfer news and activity has grown tiresome for many supporters, but pre-season matches often prove to be very exciting just for the sake of seeing a glimpse of your new signings. And it's not just the new signings that excite. The start of pre-season is like a refresh button so players who may have struggled last season re-emerge to big hopes – one such player that falls into that category is Lazar Markovic who was deployed centrally against the Thailand XI in Liverpool's first pre-season match, for example.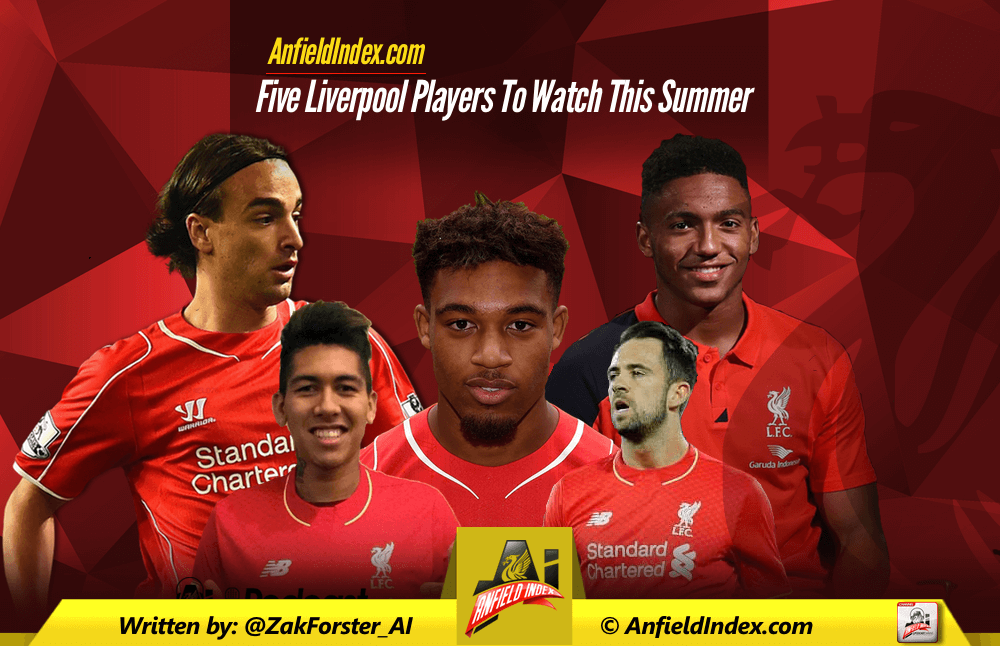 Young players are another bunch who are given a chance in pre-season and many impress enough to earn first team opportunities during the main season or chances to go away on loan to decent sides. 

So, who are the five players I'm most looking forward to seeing this summer?
5. Joe Gomez
It seems that Squawka know about as much about Joe Gomez as I do – they don't even have a picture for him on their statistical comparison. My lack of knowledge on Joe Gomez is one of the reasons I'm intrigued to see him this summer. As Liverpool homed in on the signing of the young centre-back I picked up small fragments of information on him – learning that he's very highly rated and that he can play along the back four. To say I was extremely sceptical is an understatement. However, having watched the young man operate at left-back in Liverpool's second match against A-League side Brisbane Roar I am now sure the Reds have landed a big talent for the future.
Of course, pre-season is like chalk and cheese compared to the rigours of the Premier League but his touch, vision, confidence and composure completely outdid his tender years and you can call me impressed. I hope to see more of him. But, where does his emergence leave Tiago Ilori and Andre Wisdom?
4. Danny Ings
Danny Ings is another signing who brought immense scepticism from Liverpool fans. This transfer represented bargain bin buying at it's best – out of contract, from a relegated club and he won't be a world beater. Now, all that is true. But this scribbler has been impressed by Ings so far during this pre-season and his movement, energy and workrate have been great so far.
Ings could do with improving his positioning somewhat but his hold up play and touch have been absolutely fine thus far. He was unlucky not to score against Brisbane but shouldn't find the net too hard to come by soon enough.
3. Lazar Markovic
Lazar Markovic suffered in his first season at Liverpool. He was sent off in Liverpool's most important European game in years, deployed at left wing-back, deployed at right wing-back and then substituted before anyone else towards the end of the season even if he wasn't the worst Red on the pitch. He was picked on and often made a scapegoat for other players' failings.
However, many Reds who watched the Europa League regularly in recent years know that Markovic is a talent and he proved so on a couple of occasions last season – most notably against Sunderland. Markovic is definitely one of Liverpool's best young talents but he absolutely has to be deployed centrally or wide in a front three – not a back five. Markovic started the game against Thailand XI as a central attacking figure which hopefully bodes well for the future (although he didn't feature at all against Brisbane). With the sale of Raheem Sterling there is a new forward position officially vacant and Markovic should be vying for it hard and fast.
2. Jordon Ibe
Few players in the Liverpool squad have the capability to excite as much as Jordon Ibe. The pacey, powerful wide man saw his status skyrocket after his loan spell with Derby County was necessarily cut short. The young Englishman made an instant impact and was man of the match vs Everton. Now more experienced and given the space to emerge from Raheem Sterling's shadow, Ibe should be able to fully blossom in tandem with Philippe Coutinho and Roberto Firmino.
Ibe's determination and ability to instantly affect a match has already been expressed in pre-season with the vibrant youngster helping to set up James Milner's deflected winner against Brisbane after a fine 30 minute performance from the bench. This is a big season for Ibe and everyone should be confident he can deliver.
1. Roberto Firmino
Roberto Firmino is probably Liverpool's only signing this summer that has been met with universal hype and excitement. It was somewhat of a surprise that Liverpool signed the Brazilian international with Manchester United rumoured to be interested as well. Nevertheless, "Bobby" is now a Liverpool player and we cannot wait to see him combine with Coutinho for the first time. 
We may have to wait a while before we see the Brazilian star in action with the attacking midfielder given extended leave due to his Copa America outings alongside Coutinho. However, we should see him at the start of August and I, for one, am super excited.
There are obviously plenty of Liverpool players I'd like to mention in this type of article and honourable mentions go to Adam Lallana, Tiago Ilori and Adam Bogdan. One is swimming against the tide of expectation but has bagged two pre-season goals already, another is talented but injury prone and hasn't been given a real chance and the third is simply an unknown. Let's hope the winning streak continues as Liverpool head to Adelaide.