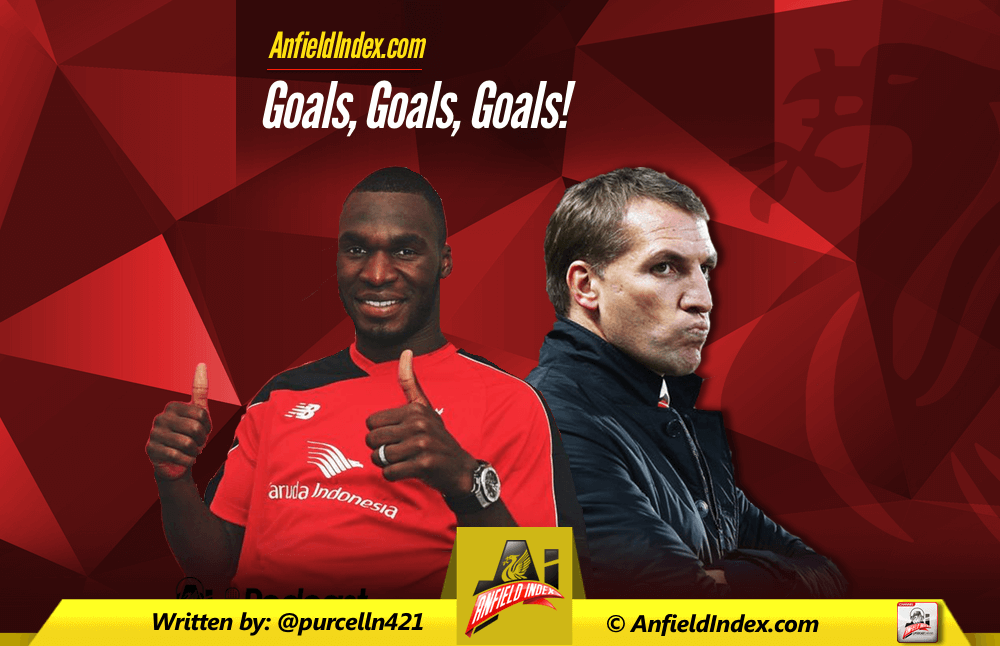 Goals, Goals, Goals!
So the new season is nearly upon us. Just over two weeks to go until LFC can begin to pick up the pieces of a shambolic end to last season and try to instil confidence in themselves and the loyal fan base. New signings and coaches are settling in and the fans are trying to figure out what style we will play next season. What the pre season tour has shown is that the popularity of the club on the other side of the world shows no sign of diminishing. Two sell out games in Australia filled with passionate red supporters is testament to the global appeal of our beloved club. Every supporter, from Liverpool to Adelaide, shares this passion and beyond as we all want our club to get back to the glories of the recent and distant past as quickly as possible.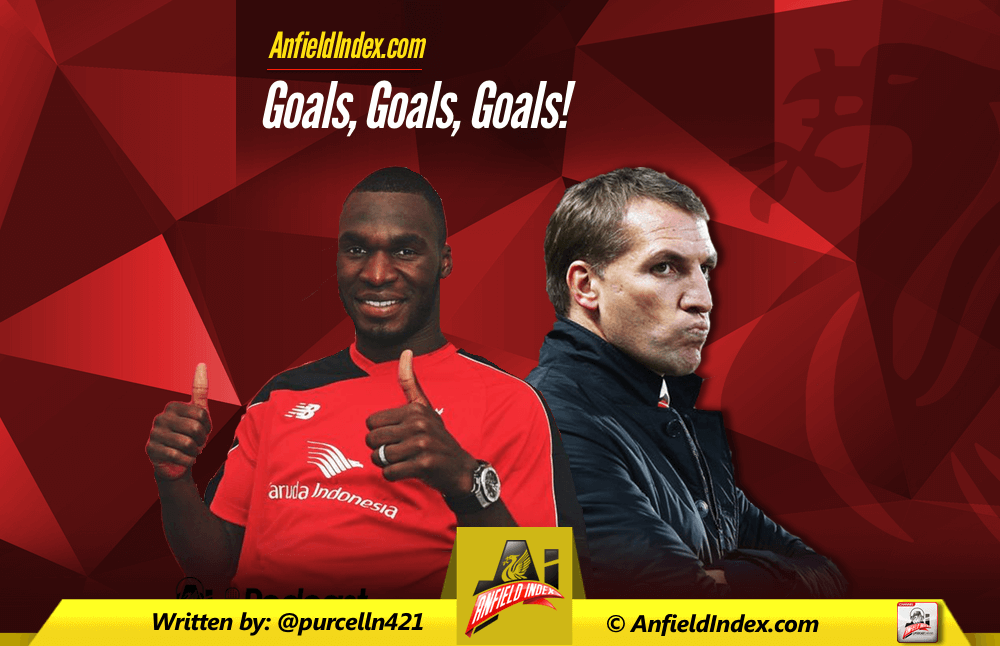 How are we going about achieving this aim?
Don't get me wrong, I'm all for goals and exciting football. Dominant football, attacking, pressing, putting the opposition under pressure, pride and passion in the shirt, lethal finishing, world-class skill, incisive passing, entertaining and some of the best football anyone has ever seen. It was fantastic in 13/14, a season we will never forget but ultimately it failed. As much as it hurt (and did it hurt on and off the pitch) I feel we have to analyse our aims from three angles: Goals, Goals, Goals.

What should be our goal for the season? Win the league? Absolutely. Why not? Some say. Yes it's great to aim high of course. Be ambitious, compete and be focused on trying to achieve the ultimate goal. Which for our club should be winning the league. Getting back into the Champions League and challenging for that competition next season. It's very easy to say and write. We want to win the league. No LFC fan would disagree but there's hope and dreams than there's reality and logic. 85-90 points is the ultimate target to achieve the dream so how will LFC do it?
Some take an analytical view and say beat the bottom 15 teams in the league home and away. There you go 90 points. Dreamland. But we all know it doesn't work like that. Injuries, dips in form and a hundred other factors can influence the outcome of games every week. My argument is, target the bottom 13 teams in the league. There you go 78 points. Good enough for top 4 and depending on the results against the rest it gives you a fighting chance of overall success. Again easy to say but not all goes to plan but it is how Arsenal has constantly achieved a top 4 place. They beat the crap teams home and away. How many times have they been embarrassed by the big teams in the last few years leaking goals in spades but always get top 4. So beat the crap. Yes absolutely and that's what we did well in 13/14 and failed miserably to do last season. So our first goal should be win the league, go for it and if we don't than its top 4 minimum. The league should b targeted for our first team only and leave the others to play in Europa league and League cup. Our senior/best players should ONLY play in the league. 
I constantly hear on social media and fan podcasts about goals. We need to score more goals and create more chances. Become far more effective in attack. Go back to the heady days of 13/14 where we blew teams away in 20 minutes and almost won the league. Brendan speaks of goals. In every interview I've seen so far since his prolonged silence after the Stoke shambles, he talks about goals. He says we need to go back to scoring more goals and of course he's right. Last season's goal return was a shambles. A complete lack of a cutting edge upfront hindered our progress throughout the season. Suarez leaving, Sturridge being injured, and the lack of a quality back up set us back massively and we are only now catching up from a striker/attacking player point of view. Firmino and Ings signed and Benteke done its easy to see where Brendan prioritised his summer's business. Although I'm against the Benteke signing based on his style of play I really hope it works out and we get back to the high press attacking football we played 18 months ago. In fairness we all want that back and hope to see that kind of football being played at Anfield and across the stadia of England. It will certainly go along way to alleviating our issues but in my opinion it's not the only fix.
I'm not trying to be negative in this article and really hope we do well but can anyone remember the biggest issue we've had since Brendan has arrived? Yes you've guessed it. The defence. The final goal has to be to stop conceding as many goals as we have since Brendan arrived. It cost us the title in 13/14 and no team can hope/expect to succeed unless there is a solid backline with proper midfield protection. The issue I have is that this seems to have been totally ignored in the summer. Nothing has been done to solve the defensive issues. Yes we signed Clyne from Southampton and Gomez from Charlton but the complete lack of a defensive midfielder being targeted/purchased leaves me with little confidence that our defensive issues will be solved. The new coaches appointed by Brendan also don't in-still confidence as they also seem more focused on attack rather than defence. Skrtel has been handed a new deal when he probably should have been upgraded and we're still left with the shambolic Lovren at the club. I'm not advocating we transform into a defensive team but there has to be more of a balance and unfortunately I cant see this given our purchases so far. We cannot expect Henderson and Milner to run them selves into the ground in every game and to be both in attack and shielding the defence at the same time, as they will eventually break down. Albeit we have Lucas and Allen but neither are the top class Premier League standard we need to compete. Can is more a box-to-box midfielder also so the failure in us not buying a DM leaves us open to a similar defensive record.
Given the run of fixtures we have at the start of the season we need to hit the ground running. There is no room for failure either from a management or player standpoint. The seven tough away fixtures will test how well Brendan has done to change/improve last year's debacle. IF we have a bad start one wonders how long Brendan will last as he has been backed fully by FSG in the transfer market so can have no more excuses. With experienced coaches like Klopp and Ancellotti available there will be HUGE pressure on everyone to perform.
So Brendan, when you're having your pre season meeting with the squad and you're new coaches, on your white board write three words: goals, goals, goals. Make sure there are three. Not two, because so far you seem to have left out the third one.