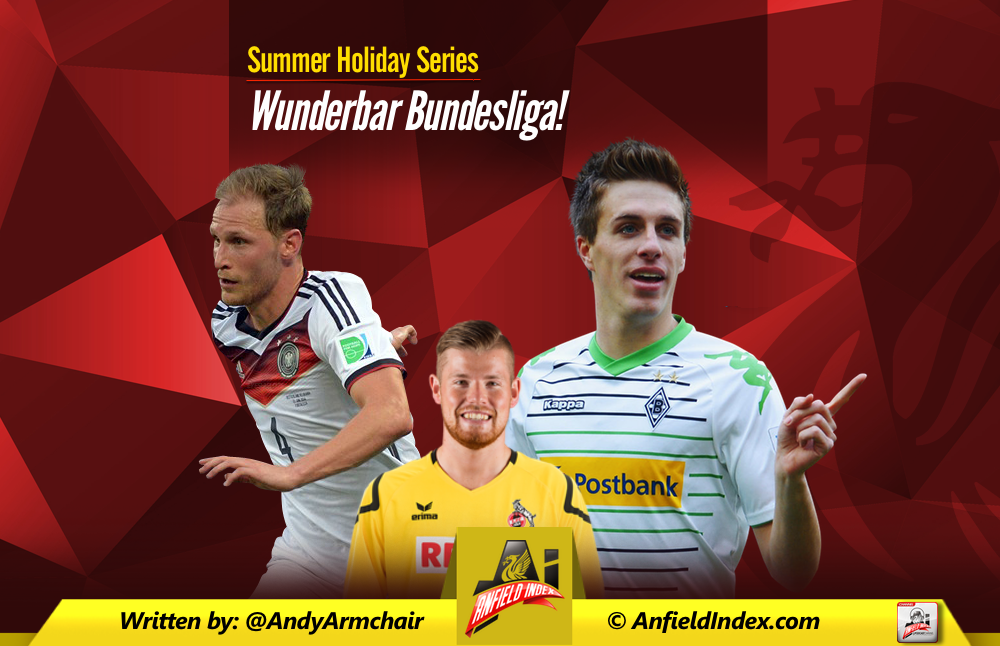 Liverpool Summer Holiday Series - Wunderbar Bundesliga!
As part of the AI Summer Holiday series, I've gone to the German Bundesliga to identify 3 players who I believe would improve the current Liverpool team.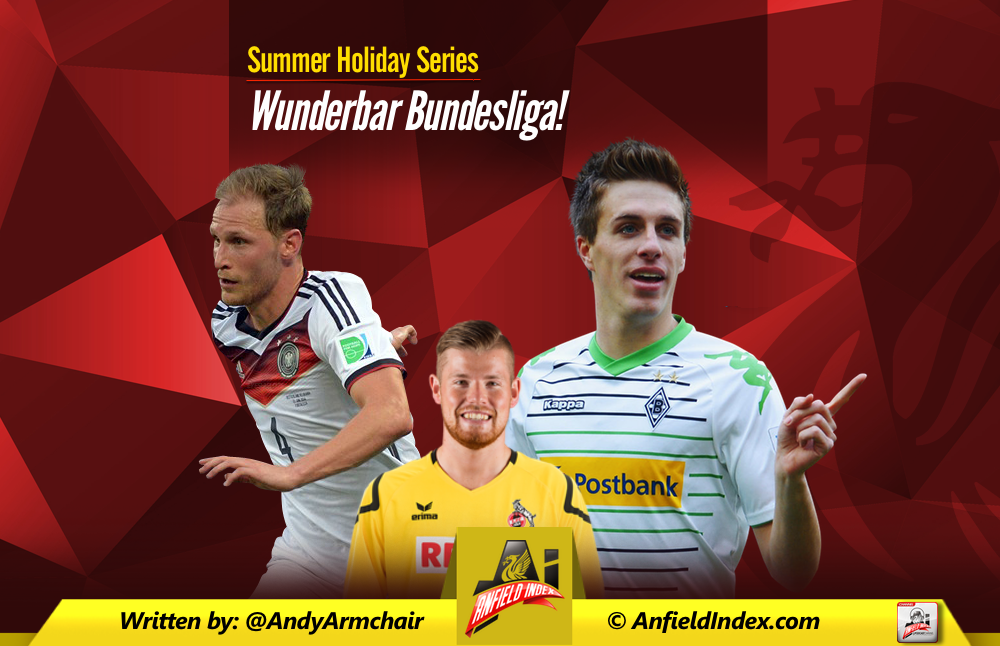 Benedikt Höwedes
I initially thought it would be pointless identifying an upgrade on Martin Skrtel after he signed a new contract and appears to be the front runner to become vice-captain. However, I decided that this article is about realistic targets that would improve our team, not necessarily positions that will actually be improved upon, so my first player is Benedikt Höwedes of Schalke 04. Skrtel is popular amongst a lot of Liverpool fans, but I think his instinct that gets him drawn out of position all too easy and exposes the rest of the back line, amongst other frailties, makes him a weak link in our defence. Höwedes is everything Skrtel isn't – an intelligent defender, an organiser and a leader of men. His lack of pace could be exposed, but his positioning and reading ensure that's rarely an issue.
The prospect of him alongside Sakho would certainly make me feel a lot more comfortable with our defence and his leadership qualities could be vital in a team short on leaders. At 27 and with a buy clause of just €12.5m that becomes active next summer, you'd have to believe that it wouldn't take more than £15m to secure his services.
Timo Horn
In some ways, I feel sorry for Adam Bogdan, he's got it from all quarters; but the fact is, he's simply not good enough for Liverpool Football Club. Is he better than Brad Jones? Yes, but that's like saying smoking 40 fags a day is better for you than smoking 60 a day. What Simon Mignolet really needs is some actual competition to drive him on to improve. What Liverpool need is a goalkeeper good enough to step in if Mignolet's form falls off a cliff again and ideally, someone to take over from him as you should always look to improve.
To my mind, the perfect candidate for this is Timo Horn of 1. FC Köln. He would not only represent a big upgrade on Bogdan, but he would also provide genuine competition for Mignolet and could easily take over from him within 2 seasons. At 22, he's likely to accept initially having to be second choice, but has the potential to be top class and has represented Germany at every level except full international. At 6 foot 4, he's physically imposing, as well as an excellent shot stopper with great reflexes. Last season was Köln's return to the Bundesliga and Horn chalked up 13 clean sheets in 33 matches – an impressive statistic. It was revealed recently in the German newspaper Bild, the Horn's buy out clause is just €9m – a bargain in my eyes and one we'd be mad not to go for, even if it meant loaning him back to Köln for a year.
Patrick Herrmann
With the departure of Raheem Sterling, Liverpool could do with another quick wide player who offers a goal threat. Jordan Ibe is undoubtedly a huge talent with a lot of potential, but he still needs time to grow, mature and progress. In my opinion, it's too early to rely on him as a main player in our team and for whatever reason, it seems Lazar Markovic is unlikely to be given much in the way of an opportunity in an attacking position. I don't think Roberto Firmino was signed as a replacement for Sterling and he certainly shouldn't be, because he is better employed centrally. This is where I see Patrick Herrmann of Borussia Mönchengladbach as an ideal signing to not only improve us, but also offer tactical flexibility.
Under Lucien Favre at Gladbach, Herrmann has played wide midfield in a 4-4-2, but is equally adept wide in a 4-3-3. Though he usually plays from the right, he's comfortable on either side and could be perfect for us in the 4-2-3-1 system we appear to be moving towards. His technique, work rate and blistering pace make him a threat and his quality has now been recognised at full international level with Germany. Last season he may have only registered 4 assists from his 32 Bundesliga games, but he did score 11 goals from only 50 attempts, which is not only an impressive scoring rate, but incredible efficiency. At 24, his best years are still ahead and with a €20m buy out clause that becomes active in 2017, perhaps Gladbach could be tempted with an offer of €25m. He would certainly represent better value and more cutting edge than Adam Lallana.
So, they are my choices of Bundesliga players that I believe are affordable, attainable and would improve us. Just as a foot note, look out for the following 3 young Bundesliga players in the future: Leon Goretzka, a central midfielder at Schalke with all the attributes and technical ability to become a star. Leroy Sane, an attacking midfielder who also plays for Schalke, he's very quick, with an eye for goal and a wand of a left foot. Finally, there's Julian Brandt at Leverkusen, a very promising winger with lovely technical skills and incredible pace.