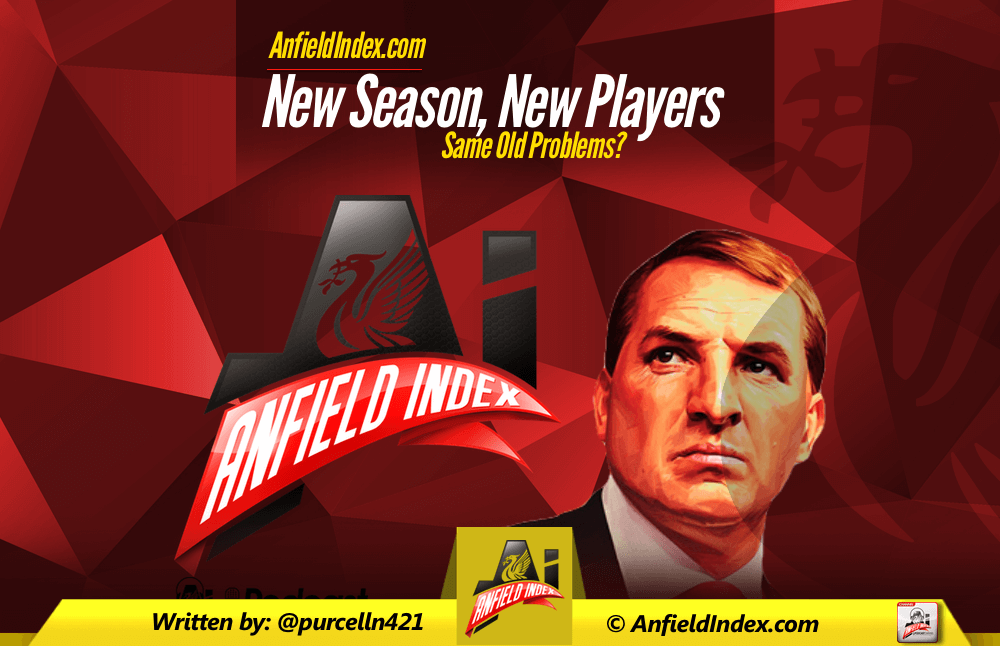 New Season, New Players - Same Old Problems?
So another season has arrived. TV reports, newspaper interviews, online exclusives and positivity from all, looking forward to the new season. How we've missed it all and are so happy to having the Premier League back in our lives. A few surprise results from the big teams on Saturday and on Sunday lunchtime before the big kick-off for LFC against Stoke had us had us all chomping at the bit, waiting for our club's return to competitive action since the shambolic disgrace at the same stadium 77 days previously. How we watched with interest hoping there would b some improvement from the 6-1 annihilation at the hands of one of the Premier Leagues trickiest teams. Lots of positivity around new signings, the team named by people on social media on Friday, and the injuries Stoke had in defence gave us hope of a positive performance and result.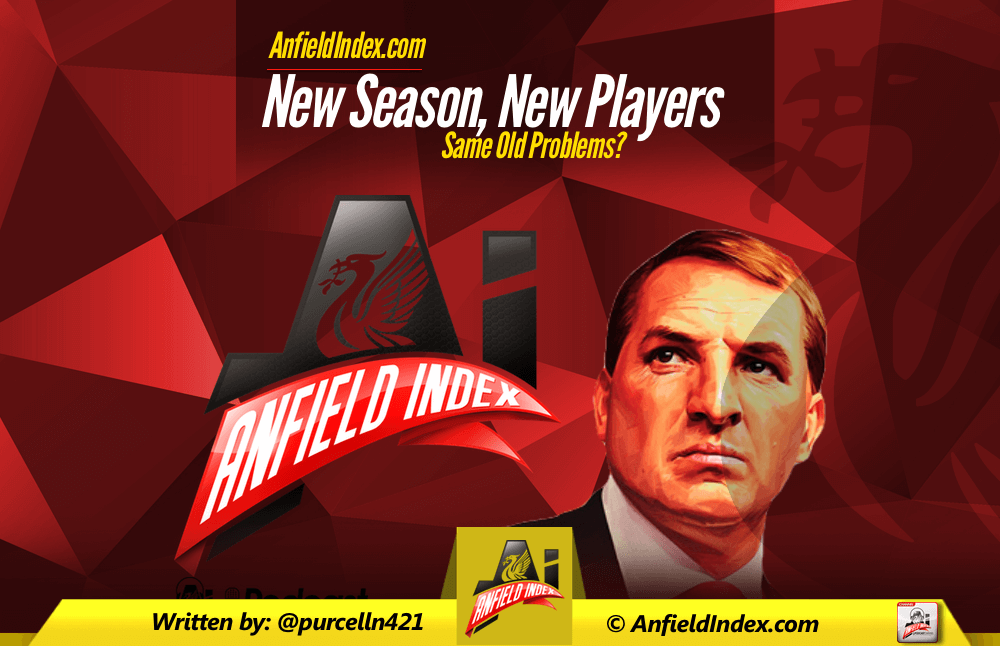 So what happened?

Well of course Phil rescued the situation and got us out of jail. Clean sheet by the defence/team. Magnificent result. All about the result. 1-0. Thanks very much. Let's get out of here. After the 6-1 drubbing 11 weeks earlier, happy days!
I agree with all that but it would be a huge error from fans to just analyse the game at that and totally ignore exactly what happened. Yes I know it's the first game and we shouldn't read too much into it regarding performance from the team because of lack of fitness but for me it speaks hugely as to what lies ahead. I hope I'm catastrophically wrong with my views but given the performance I'm worried. Very worried.
Firstly, the line up, leaked through the media long before the game, it told us (as if we didn't know already) that Lovren was the man. Starting instead of Sahko in a 4-2-3-1, along with Lallana with Hendo/Milner as the midfield two leaving Benteke upfront alone. Magical stuff from Brendan. Ah no! Wasn't that the same system used last season that didn't work? Oh yes it was! So why persist with it? Solidity so we wouldn't be hammered again? Maybe, but in my view it shows that Brendan hasn't learned. Yes his job is on the line but my oh my surely we can do better Brendan. The system, tactics and players failed miserably to impose themselves on the game. Benteke totally isolated, Ibe running into blind alleys, Lallana his usual inept self and Phil obviously not fit, our attack was non- existent. All Brendan spoke about in pre-season was goals goals goals. We need more goals (which we do in fairness) but based on first hour on Sunday it wasn't happening.
Of course there are players to come into the team but my over-riding view is of negativity and the reminder of the way we played last season. Phil isn't going to score a worldie every week so we need to become far better very quickly. Sturridge to come back (hopefully) and Firmino to get up to speed sounds exciting but can we trust Brendan to play them properly? Look in fairness we improved in the second half when Can came on and it released Hendo forward and Milner wide. It made us look miles better. Its was much improved and we looked like the only team that was going to win the game. Lucky for Brendan and us, that Phil scored. For me it masked the inept performance.
Secondly, the defence. We have conceded 98 goals in 2 seasons under Brendan.
98 in 76 games. 98……
I hear people saying on social media and on podcasts that Lovren was great, he's back (was he ever here?), but again when analysed properly he was just okay. Solid if unspectacular. Personally I think Skrtel is the biggest issue and has been the only constant in those 2 seasons, but far tougher tests will come very soon at the Emirates, Old Trafford, Stamford Bridge and the Etihad. Can we honestly expect these guys to keep clean sheets at these stadiums? In fairness our 2 new full-backs played very well considering it was they're debuts but given Brendan's obvious preference for Skrtel and Lovren than it leaves me greatly concerned, unless Can plays as DM, there's a complete lack of protection for the defence.
Thirdly, Brendan favourites. Why oh why does he play his favourites. Its obvious to most (if not all) that Lovren isn't good enough to play in such an important position in the team. Even in pre season he looked poor and although a solid enough performance on Sunday, against a no one, he could have been sent off for an elbow and lost position on several occasions. Brendan's propaganda in the media about Sakho not playing because of his wife giving birth was again a feeble excuse for not playing him. Especially when Hendo and Allen had played the next game under similar circumstances previously. Also Lallana. My god Lallana. Inept, slow, gave away the ball and hooked off after 60 minutes. Please see he's not good enough Brendan. Neither of these 2 are. Look at it this way. If Ballotelli had played on Sunday and performed like Lallana what you think Brendan would feed to the media?
As I've said I hope I'm very wrong. Lets see what happens and we will know very quickly with the away games coming up but from what was on show on Sunday it could be very hard to watch. Players lacking confidence, a system that seems to change too often, Milner playing as a 2 in midfield (that doesn't work, will never work) and the isolation of Benteke leaves a lot of questions people.
I just pray Brendan has the answers.