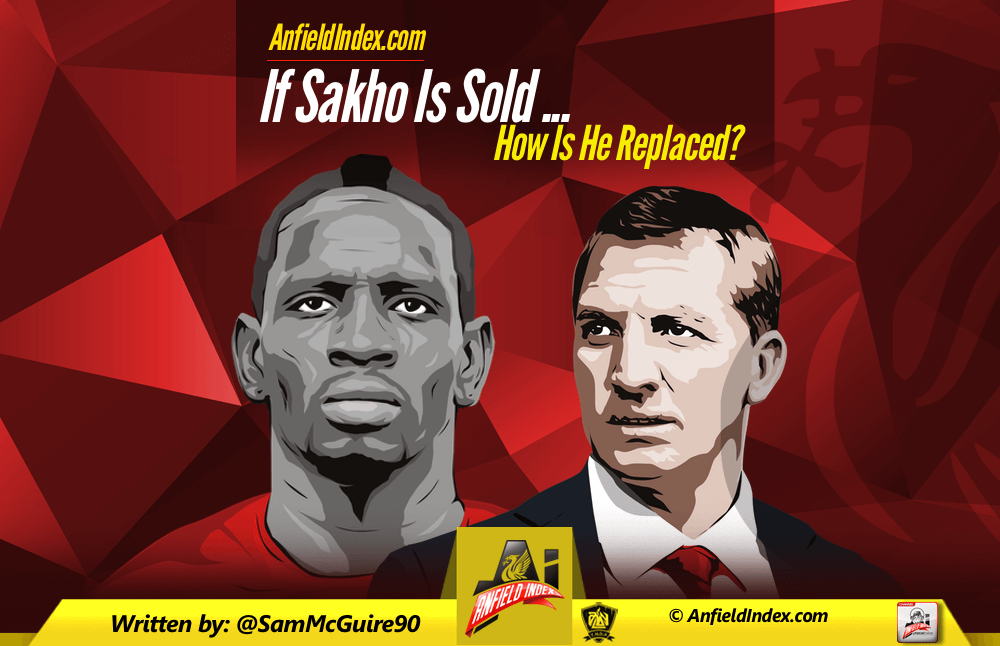 If Sakho is Sold... How is He Replaced?
You don't know what you've got till it's gone.
Mamadou Sakho is a rare breed of centre-back these days. Gone is the time many of the big teams had a world class centre back, or at least the potential to be one. He splits opinion for many different reasons and I won't bore you with 99 things I love about Mama. I do however think if the Liverpool number 17 does leave then those who weren't keen will see what he brought to the team.
The reason this is even a topic of conversation is due to the fact AS Roma have recently sold two of their left centre-backs. The highly rated Alessio Romanogli and ex-Newcastle defender Mapou Yanga-Mbiwa. The sales of these two raked in a combined £30million for the Rome based side. They're on the lookout for a left sided centre-back and they've got the money to turn a few heads. It could be lazy journalism to see Roma + money = Roma want Sakho, however there is some credibility to the link. Roma wanted Sakho in the August Liverpool ended up signing him.

This isn't a lover scorned coming back for revenge. Roma are a few players short from a real Serie A challenge having signed the likes of Edin Dzeko, Iago Falque, Lucas Digne and Mo Salah already this summer. Those signings certainly improve a squad that already contained Kevin Strootman, Daniele De Rossi, Miralem Pjanic and of course Francesco Totti.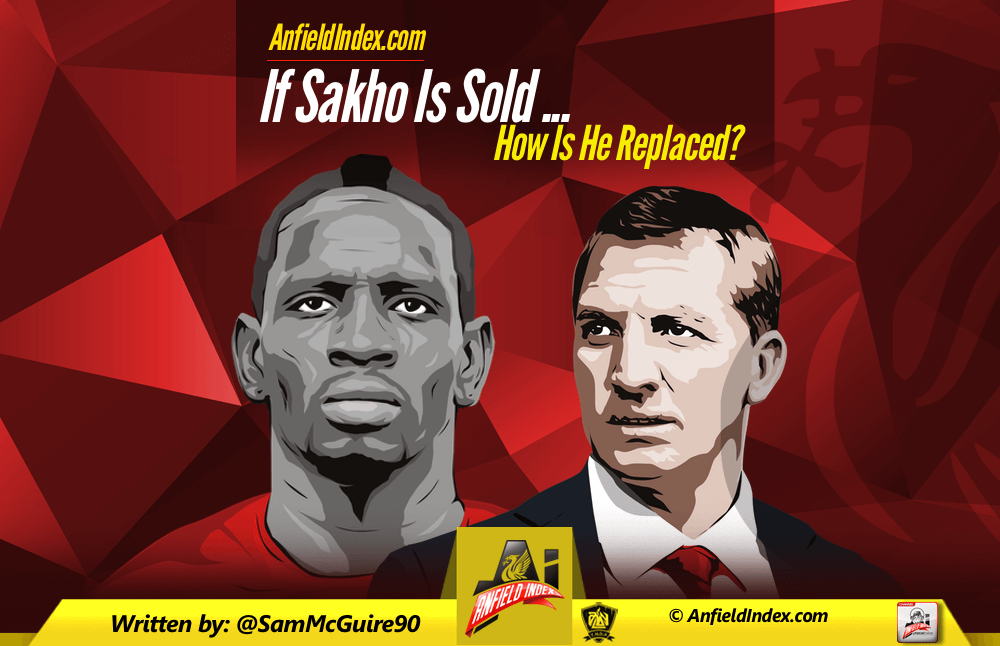 Would Liverpool sell?
This is purely my opinion of course but I'd say yes. Liverpool would sell Sakho if a reasonable enough offer was put in for him. A reasonable offer would be £20million? It's more than what Liverpool originally paid for the Frenchman after all.
You then have to consider the clubs viewpoint here. You're being offered more money than you paid for a centre back that may not be your first choice. He's only got two years left on his current deal and he seems to pick up injuries from time to time. This, on paper, seems like a good piece of business, doesn't it?
You've also got to factor in how if Liverpool, and more specifically Brendan Rodgers, was convinced by Mamadou Sakho would the club have paid out £20million on another left centre back? It's a little similar to if you were gifted a watch from your boss, you wore it intermittently but less than 12 months later you bought your on watch. You've got £250 worth of watches and you can't exactly use both because everybody knows a left sided watch can't be used on your right wrist, right? You then get an offer from a work colleague who likes the original watch. The one you'd received off your boss. He'll give you £125 for the watch even though you knew it only cost £100. You'd take the money and then it's like the original watch never happened and the books are kind of balanced.
See were I'm coming from?
Would Sakho leave?
Never. Maybe. Probably. Yes.
That's how my head tends to respond whenever this question pops up.
In Interviews he talks about being happy at Liverpool, liking the area and being a little more settled now he's learnt the language. You then see pictures and videos with the squad and he does seem like he fits in. You just have to watch the video from Dubai when the squad are singing the Kolo song and it's Sakho at the front with Gerrard and then he comes to sort out the camera.
On the recent tour of Australia after training Sakho jumped into the crowd and had Adam Lallana sign his bib.
This doesn't strike you as a player that's unhappy, he seems to have got over what happened at The Derby.
Looking at it from Sakho's perspective though he must be frustrated. He left his boyhood club because they signed Thiago Silva and couldn't guarantee him first team football. If he was willing to uproot his family and move to England to play first team football he's not exactly going to be content on the bench at Liverpool. A club that's not even in the Champions League. You also then have to remember the club signed Dejan Lovren less than a year after signing him. Hardly a vote of confidence.
People will state it's good to have squad depth. It is, but having squad depth at centre-back isn't really a necessity.  You don't mess around with the defence. You have one starter and a back up, whether that be a youngster or a Kolo Toure type. I can't think of any other teams that have two first choice in their prime centre backs battling it out for one position.
Both players want to be playing and it's not as though you can rotate your centre-backs. You need consistency.
The next point at hand here is his supposed injury record. Simon Brundish runs a sports science company and works with football clubs. He has access to stats to help improve his services and one of these stats state Mamadou Sakho and Dejan Lovren have both missed 16 games through injury in the past two seasons. I don't tend to doubt what he says so if that's accurate it means he's not that injury prone. So he should be playing.
If an offer came in from Roma then I'm sure it'd be tempting for him. The lure of Champions League football and regular first team football.
If he goes who can we target?
It's easy to list left centre-backs. The problem at hand and I'm sure one the club would face is who do you target?
Do you target a young left centre back? If so that's a clear signal that Dejan Lovren is first choice and we're sticking with him even if things get a little bit rough. We already have talented youngsters at the club already who could take up the mantle of back up to Dejan.
There are many talented centre backs out there, the likes of Samuel Umtiti of Lyon, Eder Balanta of River Plate, Doria of Marseille and Terence Kongolo of Feynoord. All highly rated with mass potential but they'd fall under the category of too good for back up. Like I've said, you can't time share a centre back role. All of these centre backs, with the exception of Doria, have been playing regularly and it'd stunt their growth if they were to move.
You could buy and older player, similar to when we signed Kolo Toure. I spent a while looking at Premier League squads trying to find a player that wasn't in the first team but was capable of doing a job still at a club pushing for top 4 and I come up blank. We really can't just buy anyone because if Lovren picks up and injury it means we're left with whoever we sign partnering Martin Skrtel. Not exactly the best scenario.
The only name I could think of is Daniel Agger, but that's a big no, sadly.
If Liverpool are to sell Sakho I hope we've got a clear idea of how we intend to replace him. It's not as simple or as easy as Football games indicate.