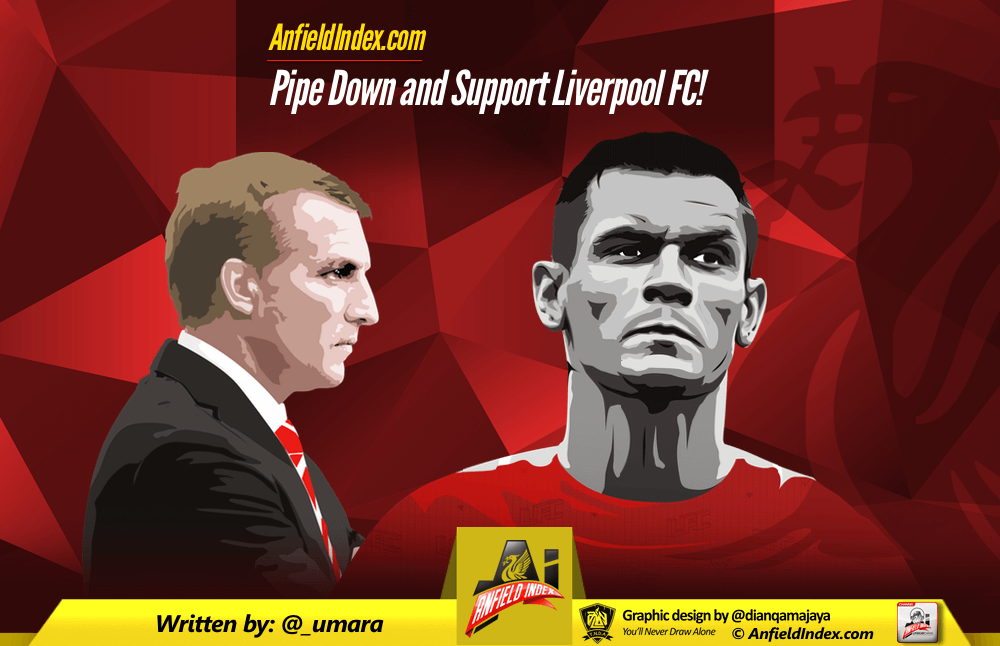 Pipe Down and Support Liverpool FC!
It's such a joy being a Liverpool fan right now. We are only two games into the season (with two squeaky, clean sheets and maximum points), and already I feel the desperate urge to deactivate my Twitter account, change my name to Bafetimbi and move to Antarctica. You could be forgiven for thinking we had been mercilessly thrashed in both matches. In fact, we have managed to churn out two defensively solid, gritty performances grinding out a couple of 1-0 results. Admittedly, the football hasn't been easy on the eye but the season has only just begun and the change of personnel will need a little time to settle. And two CLEAN SHEETS with Martin Skrtel and Dejan Lovren in defence! If you can't be happy with that then I seriously question your footballing priorities. Now, I am by no means getting carried away with excitement at this very early stage, but there really is not too much to moan and groan about either.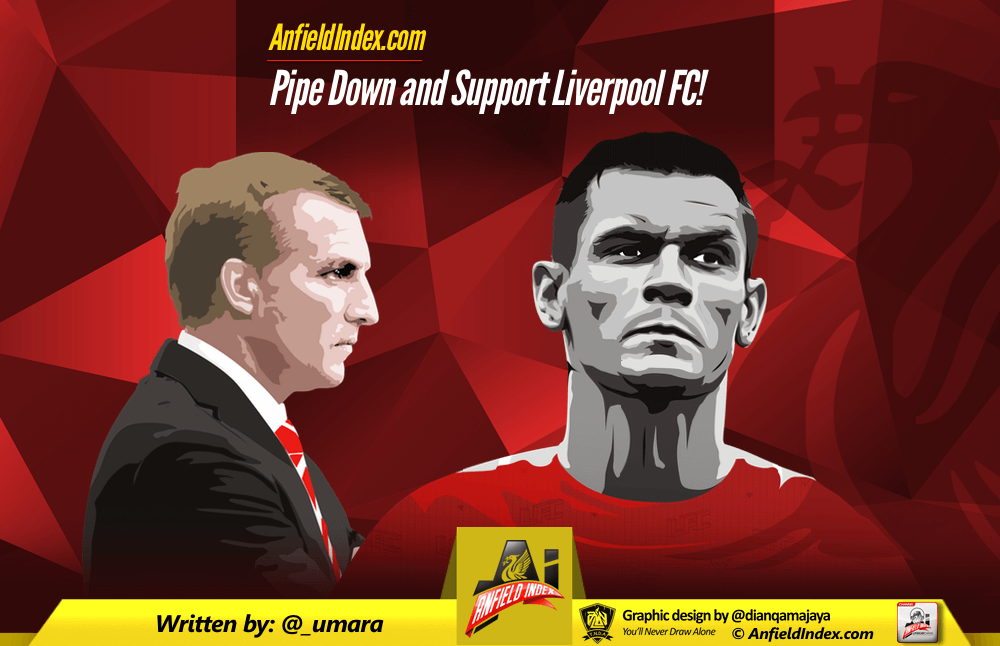 Those that think we should be beating teams like Stoke and Bournemouth easily, must not watch a lot of football. Stoke is a tough away game at the best of times let alone so soon after a 6-1 drubbing, and the Reds traditionally have a poor record at the Brittania. To win there can only be considered a fantastic result, if only to rid the mental scars that were still so fresh. Bournemouth at Anfield was a different prospect but the Premier League newcomers still could not be considered pushovers. They applied plenty of pressure and made life difficult for us but thanks to a touch of fortunate officiating, we managed to come away with all three points. Maybe not deservingly so, but as Liverpool fans, I'm sure you'll agree, we will take what we can get.

One of the main complaints regarding the first two games was that our play lacked fluidity and flow. How we would all love to see the Liverpool of 2013/14 but that's just not going to happen. First and foremost, we don't have the firepower of that season. We boasted two of the Premier League's top scorers then, one of them arguably the best in the world at the time. Both struck up a dream partnership running at defenders with lightning movement and pace. Add to that a certain Uruguayan's genius and trickery and defences up and down the country were soiling themselves with fear. This season, although much improved on last, will see our attack adopting a different style in an adapted formation. The diamond that most of us yearn to see again is a thing of the past for now. Possibly making a return with Daniel Sturridge, but until and unless that happens, Liverpool will struggle to annihilate the opposition no matter how much we would love them too. The goal fest of two years ago was a truly breath-taking but rare feat and to bemoan today's team for not matching those standards is foolish at best.
Given the fact that we have actually managed to win our opening games with clean sheets to match, you might think that Reds everywhere would be ecstatic especially since we have been conceding for fun under Rodgers' reign. Despite this there seem to be certain sections of our fan base who can still find faults within the defence. No back line is perfect, least of all ours, but when they are getting it right surely it's an achievement to appreciate. Apparently not. The majority are in unanimous agreement that Mamadou Sakho should be starting for Liverpool, but for reasons best known to the boss, he continues to be excluded from the first eleven with the partnership of Lovren and Skrtel preffered. Whilst we would all like to bang a few heads together for certain decisions made, the reality is that there is not a whole lot we can do about it. Had Skrtel or Lovren made error upon error in the first two matches, the continued outcry would be justified. However, the fact remains that both have done well and there is no reason to change things. If they are the partnership of choice (which seems so) then it does makes sense for them to play together and build up a mutual understanding which can only breed confidence. For the hundreds and thousands of haters praying for them to fail (yes, these people actually live and breathe among us), Sakho is ready and waiting in the wings to save the day. For me, it's simple; I wish whoever is selected, all the best and to keep their place because, ultimately, that means the team is doing well. What more could a fan can want for their club? Ok, that was a stupid question.
Moving swiftly on, another reason for social media rage (no, I will not use the word "fume") are Brendan Rodgers' team selections. I have already mentioned the unpopular decision to omit Sakho from the team but a few stubborn inclusions continue to baffle some fans. One example being Adam Lallana. His constant presence in the starting eleven is source of much exasperation for the Anfield faithful. The £23m man has failed to win over the crowd with his performances so far, myself included. Couple that with the fact that many feel he is keeping fan favourites such as Roberto Firmino and Emre Can out of the team and you have some very unhappy Reds on your hands. As I have said, I am not a fan of Lallana starting and have had my own "moments" on Twitter, but Can and Firmino's involvement in international tournaments over the summer found them joining training later than their teammates. If, however, they are not starting in a few weeks time, the fans frustration will be warranted as they are both far superior players to the former Southampton captain. Any accusations of favouritism by Rodgers must be put on hold for now. If nothing changes, I promise you can unleash them in several games time and I'll gladly join you.
The reality is that some people will be hypercritical for the sake of it (or for a few cheap retweets because twitter matters that much). Be it the team, the manager, the formation, the kit, the pitch or even the manner of a win. The phrase "Twitter meltdown" has become a regular occurrence (precisely an hour before kick-off for some strange reason) and the source of much entertainment or despair, depending on your dispostion. Opinions are one thing but complaining for the sake of it when there really is nothing to grumble about, can be quite draining for the complainant. So why not try a novel approach; look at the positives as there are many, and save the Victor Meldrew impressions for at least October time. And just remember what happened the last time we began our season with a couple of nervy 1-0 wins…