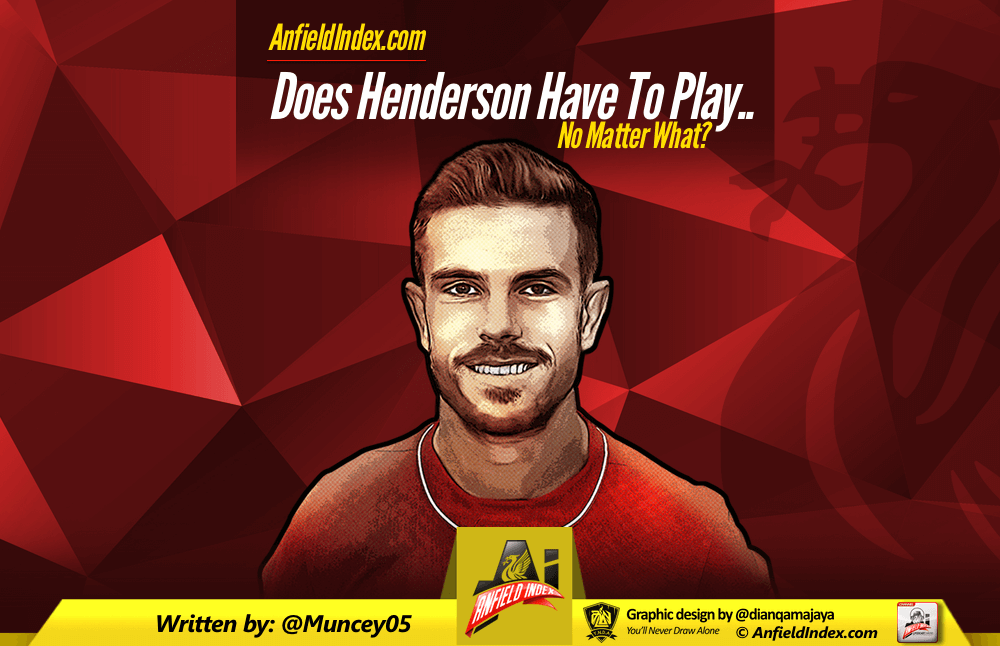 Does Henderson Have To Play No Matter What?
According to media reports prior to Monday night's match versus AFC Bournemouth, Jordan Henderson, had pain killing injections for days during the build up to the game due to a foot injury.  The coaching and medical staff clearly deemed it that Henderson, the club captain, was required for the match, even with an injury, this piece looks at that decision.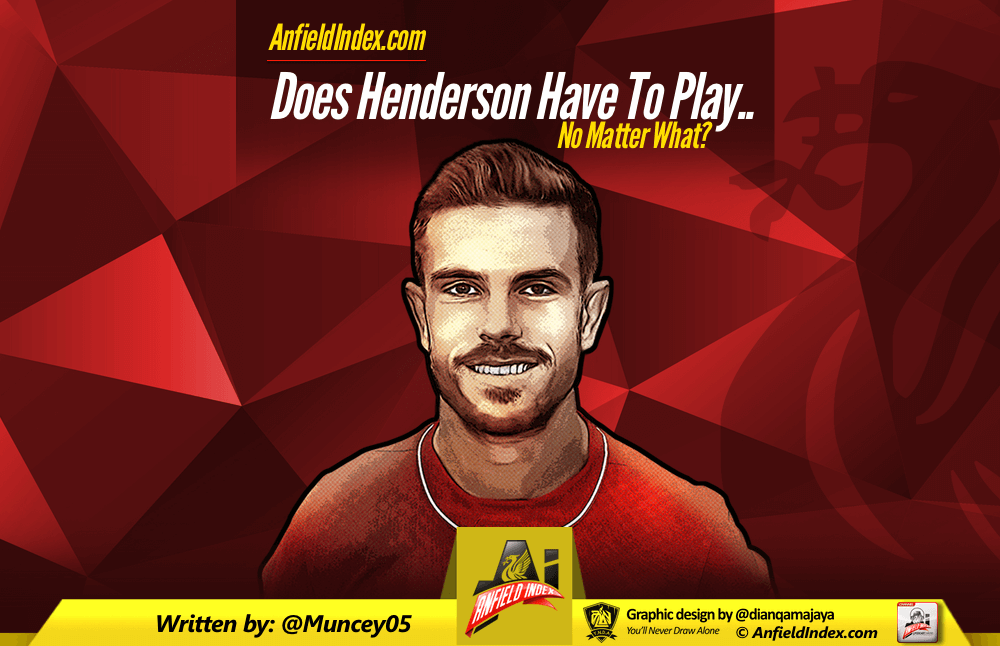 Henderson has recently taken over the captaincy full time following the departure of Steven Gerrard, and no doubt would have wanted to play, even more so with it being the first home league match of the season, however, Liverpool were playing AFC Bournemouth at Anfield, a newly promoted team, one week before traveling to play a team who will be competing for a top 4 slot at the end of the season, with ourselves, Arsenal.  Were we not taking a short sighted approach and opening ourselves up to aggravating the injury, so that instead of missing one match it could be two to three weeks out, which again according to reports may have happened with Henderson after limping off on Monday is now a major doubt for the trip to North London?

Hindsight is a wonderful thing, and I know plenty of players have played through pain barriers with injections for longer periods of time, but with a short fall of players in central midfield, with Allen injured and Lucas, who appears after his spat with the coaching staff unavailable for selection, would it not make even more sense to rest Henderson with bigger battles ahead?
It is not as if we did not have a replacement available to step in: Emre Can, who has been praised by Rodgers in the press over recent weeks, about his natural position being central midfield after his debut season last season being played mainly at centre-back and also a few times at right-back (don't get me started on that).  Can had a very successful Euro u21 tournament in the German midfield and also did well in midfield when coming on against Stoke for the first league match of the season.  Can could easily have played with Milner in the centre of the park, and someone such as Rossiter or Chivirella could have come onto the bench; that's if Lucas is not allowed out of the Siberian salt mine he now seems to find himself in, and not able to take the prison shackles off to sit on a bench.
All of this beggars the question, does Rodgers have as much belief in Can as he makes out?  We were playing Bournemouth at hom., I respect Bournemouth and what that club has achieved but come on, we should be getting 3 points at home with or without Henderson in the midfield in my humble opinion.
If Henderson misses the Arsenal match will be a big loss, his ability to press players and his athletism alone will be a loss not to mention his technical ability.
Let's hope if he does miss out Can is ready to step in and Rodgers gives him that opportunity.