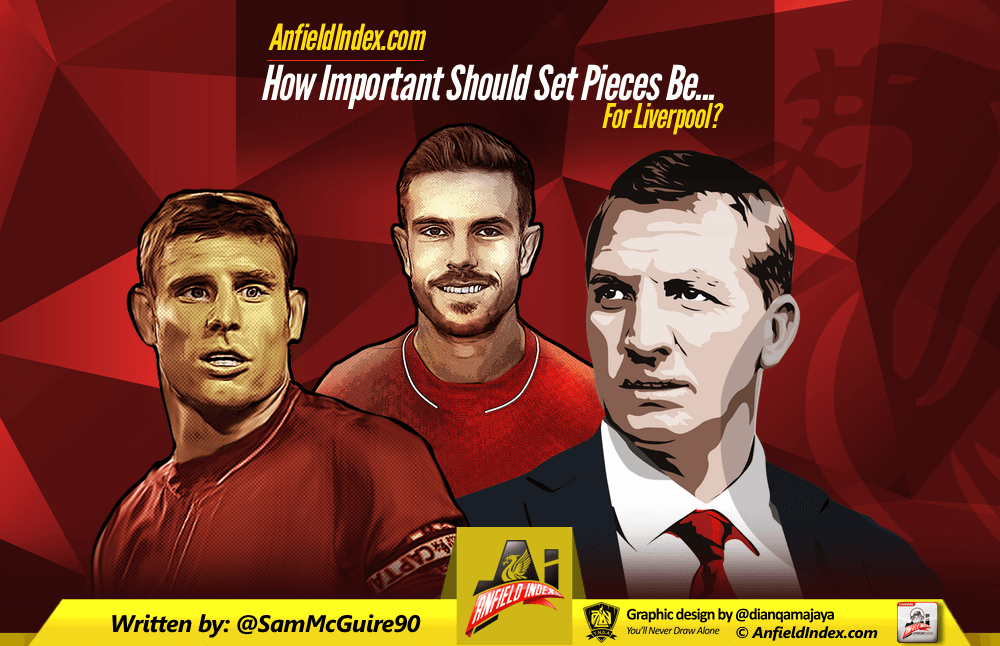 How Important Should Set Pieces Be For Liverpool?
Set pieces are generally under utilised in the modern game. On numerous occasions recently you hear managers say their new £20 million target man can aid their team defensively but let's be honest, that's not why you're spending that money. Let's be honest, If you're spending £20/30 million on a striker you want him scoring set pieces, not defending them. If signing a big striker doesn't lead to an increase in set piece goals then you're using him wrong.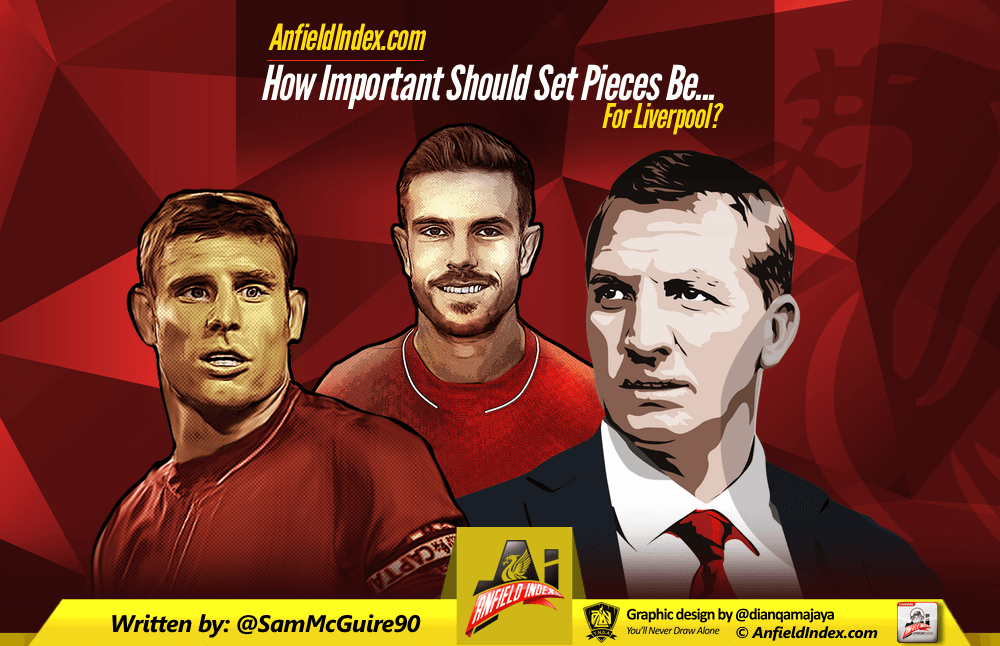 There is a fascinating article on Atletico's set pieces here and how Diego Simeone put's as much effort into his set piece tactics as he does his in game tactics. You have to be innovative in any and every way possible to gain an advantage in football so set pieces shouldn't be overlooked or disregarded as many seem to consider them 'a luck of the draw'. If you work hard enough at something you'll get your rewards.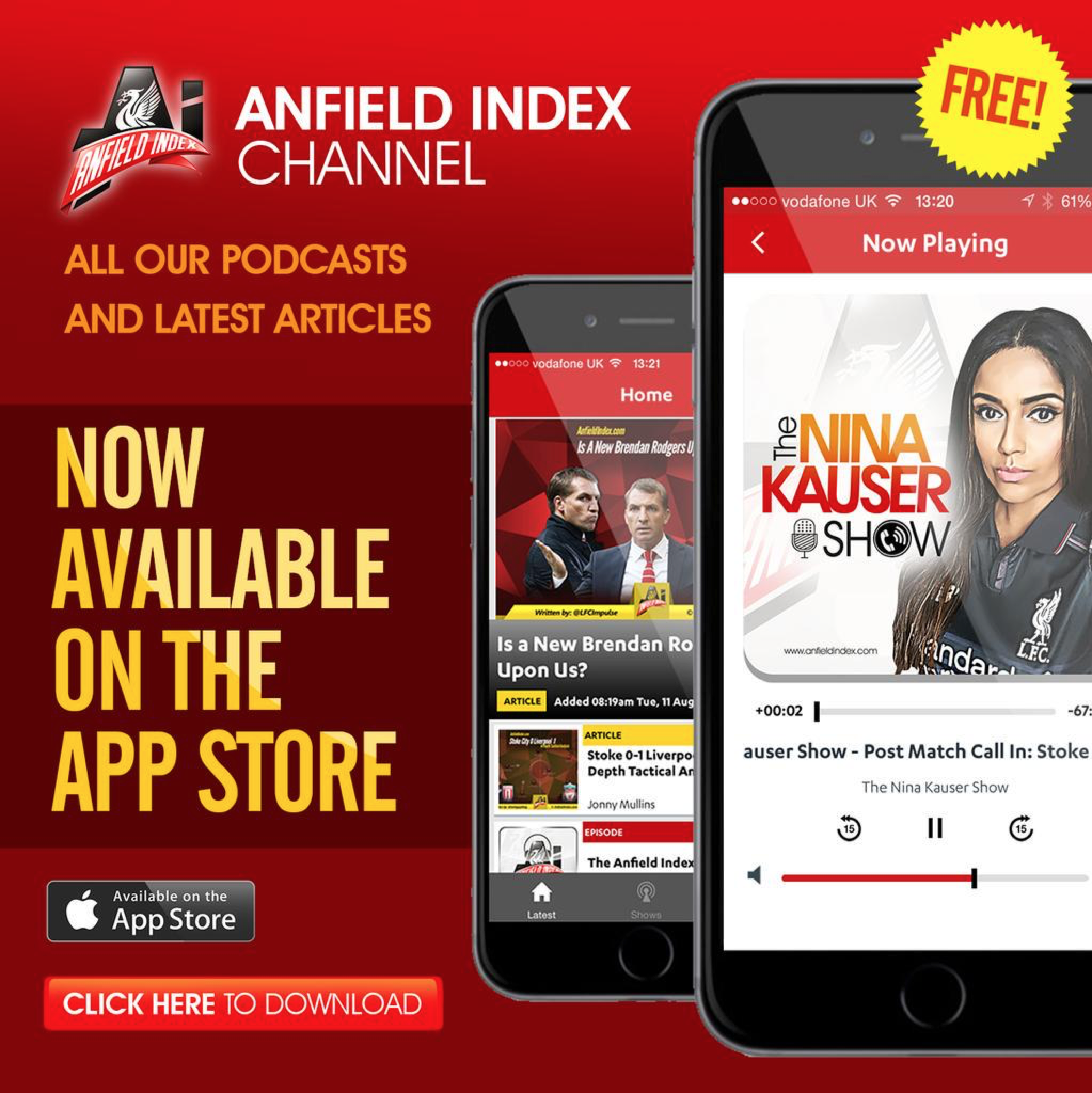 With this in mind I decided to look at set piece goals from the previous 3 seasons (with that being how long Rodgers has been at the club) and compare it to our rivals and those who are above us. A set piece goal is a goal that directly arrives from either a corner or a free kick.
2012-2013
| | | | |
| --- | --- | --- | --- |
| Club | Set piece goals | League goals | % from set pieces |
| Manchester City | 14 | 66 | 21 |
| Manchester United | 22 | 86 | 26 |
| Chelsea | 15 | 75 | 20 |
| Arsenal | 12 | 72 | 17 |
| Liverpool | 11 | 71 | 15 |
| Spurs | 10 | 66 | 15 |
Manchester United were League Champions in this season and used their set pieces for a huge impact on their season with 26% of their goals coming from set pieces. They scored 15 more goals than Liverpool during the season with 11 of those being via set piece goals.
2013-2014
| | | | |
| --- | --- | --- | --- |
| Club | Set piece goals | League goals | % from set pieces |
| Manchester City | 20 | 102 | 20 |
| Manchester United | 11 | 64 | 17 |
| Chelsea | 15 | 71 | 21 |
| Arsenal | 8 | 68 | 11 |
| Liverpool | 26 | 101 | 26 |
| Spurs | 11 | 55 | 20 |
I'm sure we all remember what happened this season. Spurs' 20% scored from set pieces looks less impressive when you consider they only scored 55 the entire season and 11 set piece goals in total. So if you ignore that the other three teams with 20% or more are the teams that finished 1st, 2nd and 3rd. Both Liverpool and City scoring 20 or more set piece goals had a huge impact on their seasons. Not only were they deadly in open play they were also pretty potent from a set piece. Liverpool were scoring from a set piece every other game. It's not a penalty but if you're good at taking a corner or a free kick it's worth 20 goals per season to you.
2014-2015
| | | | |
| --- | --- | --- | --- |
| Club | Set piece goals | League goals | % from set pieces |
| Manchester City | 12 | 83 | 14 |
| Manchester United | 12 | 62 | 19 |
| Chelsea | 15 | 73 | 21 |
| Arsenal | 16 | 71 | 22 |
| Liverpool | 6 | 52 | 11 |
| Spurs | 15 | 58 | 25 |
City were seemingly very effective from open play this season with 71 goals coming from it. Liverpool embarrassingly bad with set pieces. A mere 6 goals arrived last season via a corner or a free kick. Spurs once again were reliant on set pieces for a large number of their goals – they scored 6 more league goals than us throughout the season but 9 more goals from set pieces. United scored 10 more league goals than Liverpool and 6 of those from set pieces. Had Liverpool been better with their set pieces last season we might  have scraped into the Champions League. What is reason behind the drop off in set piece goals scored? No Premier League side scored more than 20 last season with Crystal Palace and West Brom both scoring 19, it's no coincidence both teams tipped for a relegation fight ended up comfortable.
I spoke to Tim Lees, ex Liverpool academy coach about why set pieces seem to be under utilised these days.
"It is becoming harder to score from set pieces because teams are set up so well to not concede from them. Often teams have eleven players behind the ball and sacrifice trying to counter from them for fear of conceding. Personally, I like to control the opposition so I take risks from defending set pieces leaving lots of players out for the counter. If I am defending a set piece and I leave three players high (with relevant profiles to counter and poor profiles to defend aerially) then the opposition have no option than to leave a minimum of three back. If they do this, we now have less players to focus on defensively and our goalkeeper has more space to attack and claim (he has the highest aerial reach than any player therefore needs more space). I trust the players whose job it is to defend through a part zonal/man marking system and take out the players who would never defend properly anyway. From an attacking point of view, I think a lot of managers neglect the principles and philosophy and focus more on how to score from set pieces. I have been in team talks as a player where managers spend every minute of their pre match giving instructions on set pieces but they never seem to try innovative set plays."
If you watch Crystal Palace they're always trying something a little different and it's little wonder they scored so many last season. It's also paid dividends for them already this season in their opener against Norwich with two of their goals coming from set pieces.
I also picked up on the part where he says he wouldn't asked a player with a poor defensive profile to defend aerially. So I can't help but wonder why we were asking Mario Balotelli to defend corners but that's another topic.
I constantly mention Liverpool need to be hitting 75 goals to challenge for top 4 and it does seem like a lot, it's on average 2 goals per game but football isn't played on paper so we won't score every game. We won't score 2 every game (in fact we've managed only two in our opening three games) so we'll need to make it up throughout the season and what better way than to be a threat from set pieces. We've got the personnel, we just need to make sure we use them effectively if we're to challenge for top 4.