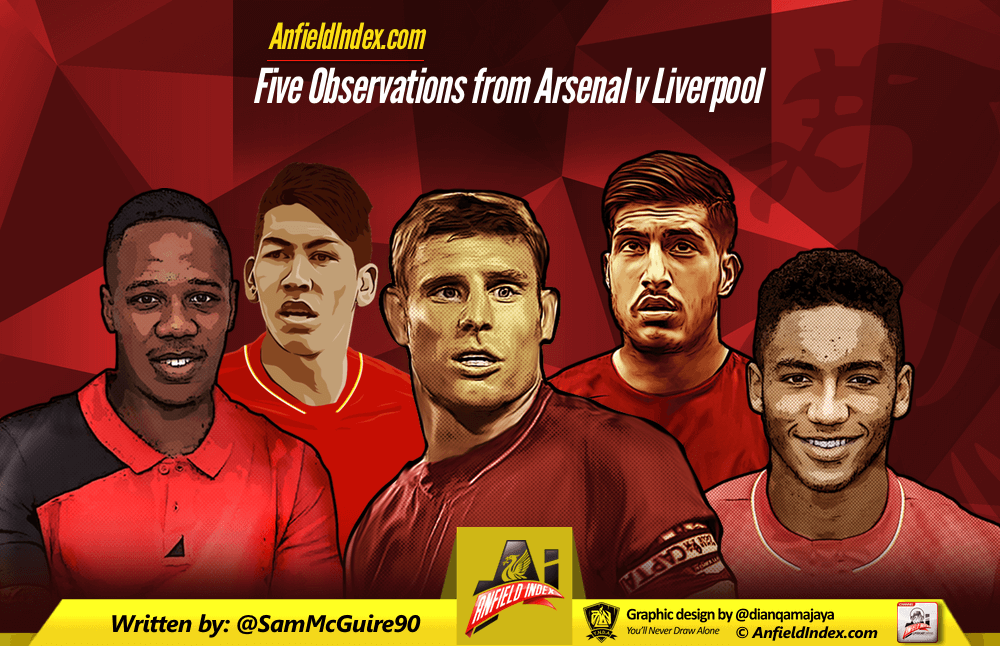 Five Observations from Arsenal vs Liverpool
A repeat of last season's result at the Emirates was never on the cards. Personally, I could not see Liverpool exposing themselves in match three of the season and Arsenal were still in first gear so momentum was not on their side. It was a little eerie for me. Anybody who follows me on Twitter will know I'm not overly convinced with Brendan Rodgers' defensive abilities but, going into the game, I really couldn't see us conceding and despite Arsenal's pressure in the second half, I felt oddly calm.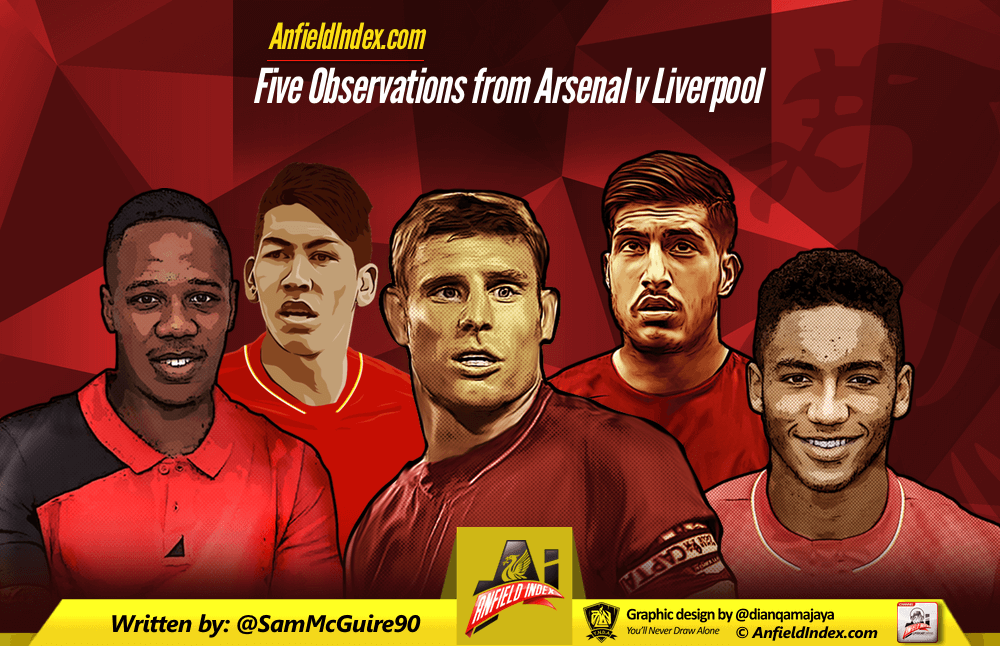 So what did I learn as a fan watching Liverpool last night? You may not all agree with what I say and it's not necessary either, but that is the beauty of opinions.

Liverpool have a new, steely resilience.  This was probably the most obvious observation of the night. In the past, I have written about how very rarely Liverpool concede just the one goal. For example, 56% of the time last season when we conceded twice we went on to concede another. I have always said clean sheets do not resemble a solid defence but how you cope when you concede that shows the true strength of a defence and I do still stand by that. However, the defensive performance the whole team put in last night was admirable.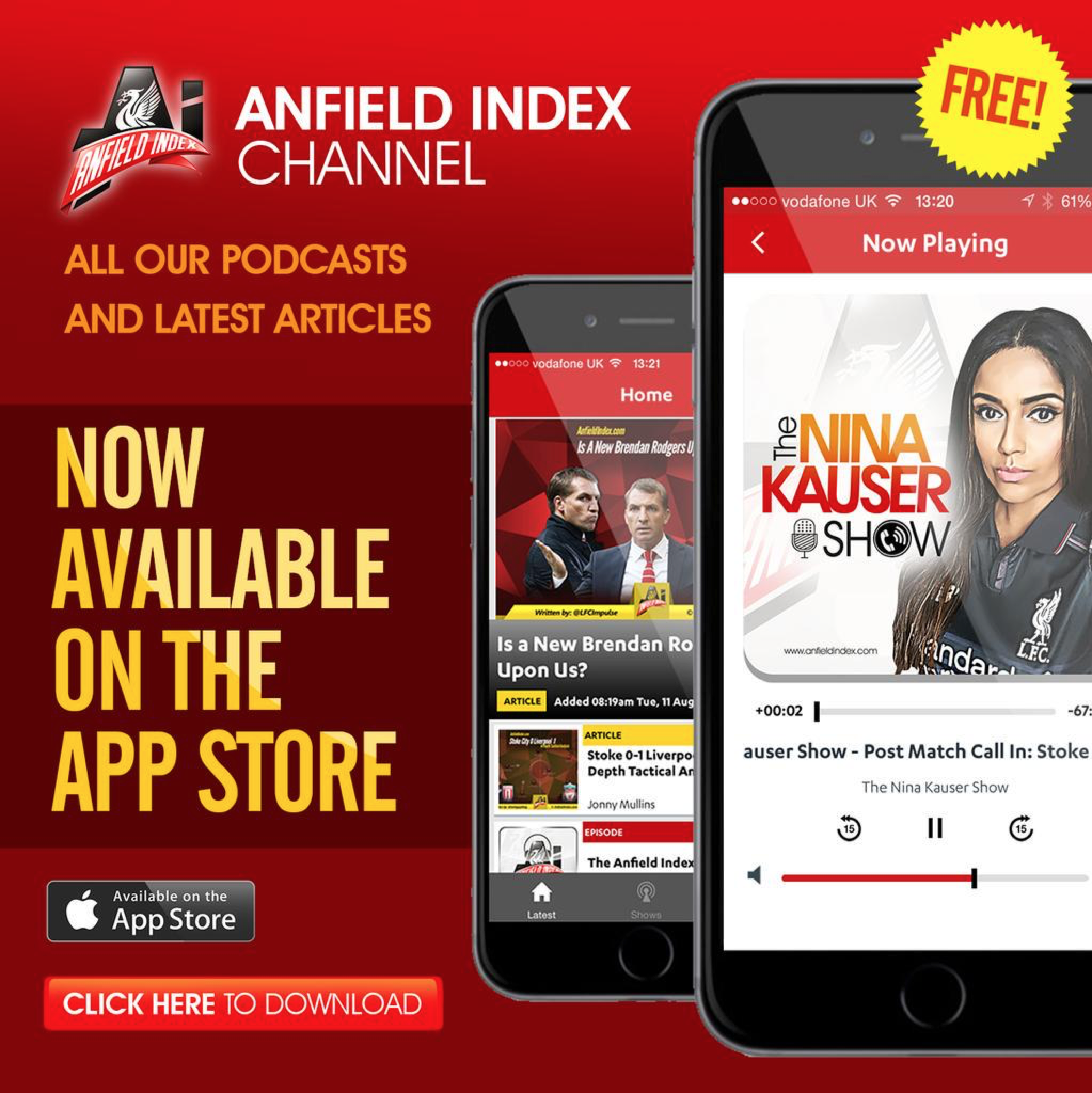 Last season on a number of occasions, we tried to 'dictate space' and ended up facing wave after wave of attack from the opposition and it was a matter of when not if they would score. Think back to Manchester United at Anfield and Besiktas away and you will see similarities to last night's performance but this time we had the personnel to see out the game. And not just playing personnel but coaching staff. You can't measure the influence they'd had on the team but I would like to think Sean O'Driscoll is a big part of this new defence.
We finally have a replacement for Jordan Henderson. During the title run in of 2013/14 Jordan Henderson was suspended and Brendan Rodgers commented that we did not have a player to replace him. It's not often in modern day football that a player is irreplaceable but Jordan Henderson has been that for 3/4 years now. He might not be the best technically but his energy is a huge loss to the midfield and the team whenever he is absent from the team. Well, it was until James Milner ('Milly' as the players like to call him) refused to let the pressure of the captains armband wear him down against Arsenal. If anything it gave him even more purpose and he continued his role as a one man pressing machine; hustling and harrying anyone within a 30 yard proximity of him.
Emre Can is boss. This isn't news to most fans. Emre Can is a Rolls Royce of a midfielder and

I adore him

I think he was superb last night. I'm not sure of the tactics but it appeared when Liverpool didn't have the ball Emre Can would drop back beside Lucas and just keep the space compact, whilst Milner pressed. When we did have the ball, Emre Can was tasked with building play and supporting the attack. He added an assurance to the midfield and a calmness when on the ball that we have lacked for some time. For a player that's supposedly unfit, it was him sprinting up with Alberto Moreno (who cannot be classed as slow) in the 88th minute of play having supported the attack for the previous 87 minutes.
Liverpool have fullbacks. Nathaniel Clyne could be an absolute bargain and I have run out of superlatives for Joe Gomez. Liverpool, over the past few seasons, have been frail defensively and although the centre backs have taken most of the flack we have had issues with our full-backs that have often been overlooked. Clyne has added another dimension to not only our defence but also our attack. He defends Skrtel like a mother protects her cubs and that's how your right-back should be. Joey Gomez has had some dodgy moments from time to time but then you remember he has not even started shaving, yet he is holding his own in the Premier League whilst playing out of position and you have to pinch yourself. Liverpool have defenders at full-back for once.
Roberto Firmino and Philippe Coutinho will be a revelation. We all know what Coutinho has to offer but for many Firmino is somewhat of an unknown quantity. His début for Liverpool came away at the Emirates which is never an easy place to play. Liverpool rarely saw the ball yet Firmino still impressed. His movement off the ball, his directness with the ball and his link up play certainly whet my appetite. Our best chance of the game came from an interchange of play between our two Brazilians, and Bobby showed how his weaker foot isn't that "weak" as he fizzled a low left footed cross across the face of goal. Defending against those sorts of balls is extremely difficult and on another day Benteke scores and Firmino registers his first assist. His work rate off of the ball was impressive putting in tackles and pressing the ball.