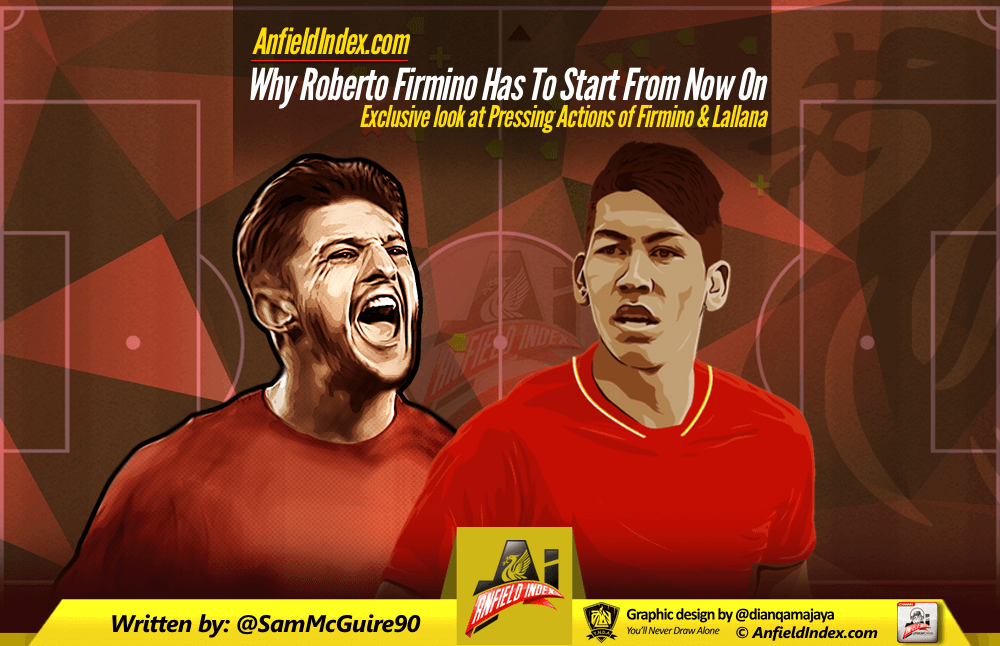 Why Roberto Firmino Has To Start From Now On
His full debut finally arrived. After Brendan Rodgers had given us snippets of our new number 11 in the previous two league games we finally got to see Roberto Firmino unleashed from the start against Arsenal. I for one wasn't disappointed. He was only on the pitch for an hour but his impact and influence on the team can't be brushed under a rug. In a jinxed away fixture for the Reds, Firmino helped them come away with a well deserved point. It wasn't a one man job by any means but he was part of a resilient team that put in a monumental shift. This was his debut and he slotted in like that? That's a sign of a potential world class player right there.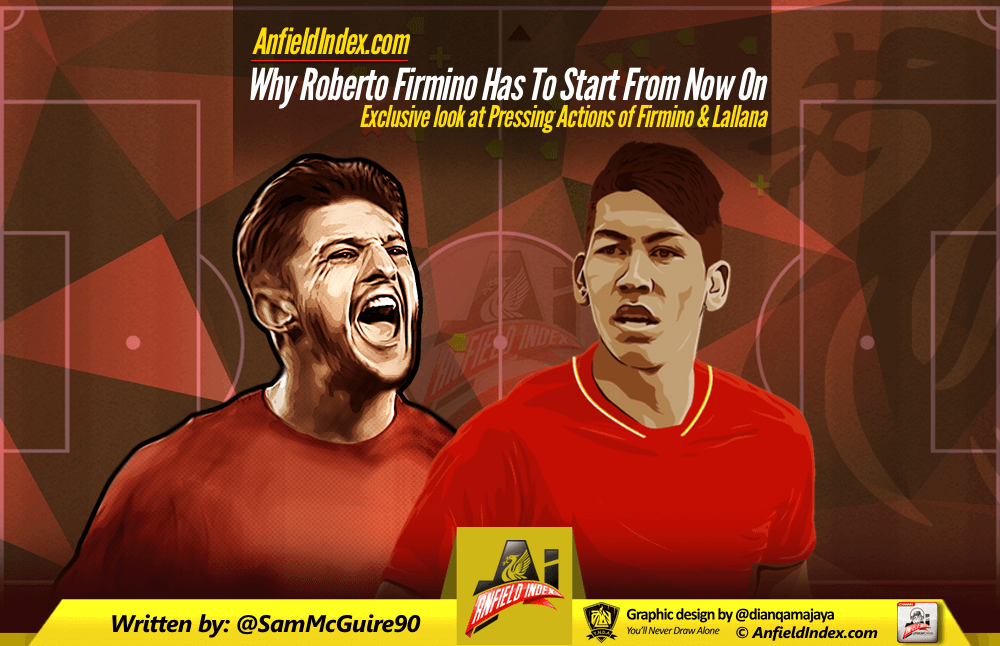 I've seen people say it was a solid debut and they were a little underwhelmed, maybe they expected a little more. Fan expectations can be a little high after all. However for me it was one of the better debuts that I can remember. His work rate when supporting the attack and aiding the defence was there, his use of the ball was what was needed and generally he was giving Arsenal something else to think about other than our magical number 10. It's the combination of all of this why I feel Firmino should start whenever he's fit. He's only going to improve the more game time he gets with our regulars. I looked at what he did against Arsenal to convince me he's ready.

Defensively
Click image to enlarge
If you listen to the AnfieldIndex Podcast then I'm sure you will be aware of the Pressing Stats that Gags spends more time than he'd like to admit collecting. I've wanted to use them for a while within an article but last season we were kind of shit so our lack of pressing wasn't something I wanted to highlight or write about.
Gags gave me an exclusive stat earlier. If Firmino had played the full 90 then he'd have finished on around 41 pressing actions which would have been the highest by an individual since AnfieldIndex started recording the pressing stats.
Click image to enlarge
Gags was kind enough to share an exclusive for this article with the above image. If Roberto Firmino is to start then it's more than likely he'll be replacing Adam Lallana in the team. Lallana is out injured for a month now but as you'll see in the image he was the most active presser against Bournemouth with 35 actions, however he was only 66% efficient compared to Firmino who had fewer actions but was a lot more efficient. So what would you want as a manager? More actions or a more efficient presser? Personally I'd go for the latter. It's not the off-ball stats alone that should sway Brendan Rodgers, just look at the on-ball statistics from Opta: 3 chances created and 2 shots in his hour of football. Adam managed 1 shot and created only once chance in his first two starts this season. All of the numbers point to the Brazilian becoming a regular in this Liverpool side.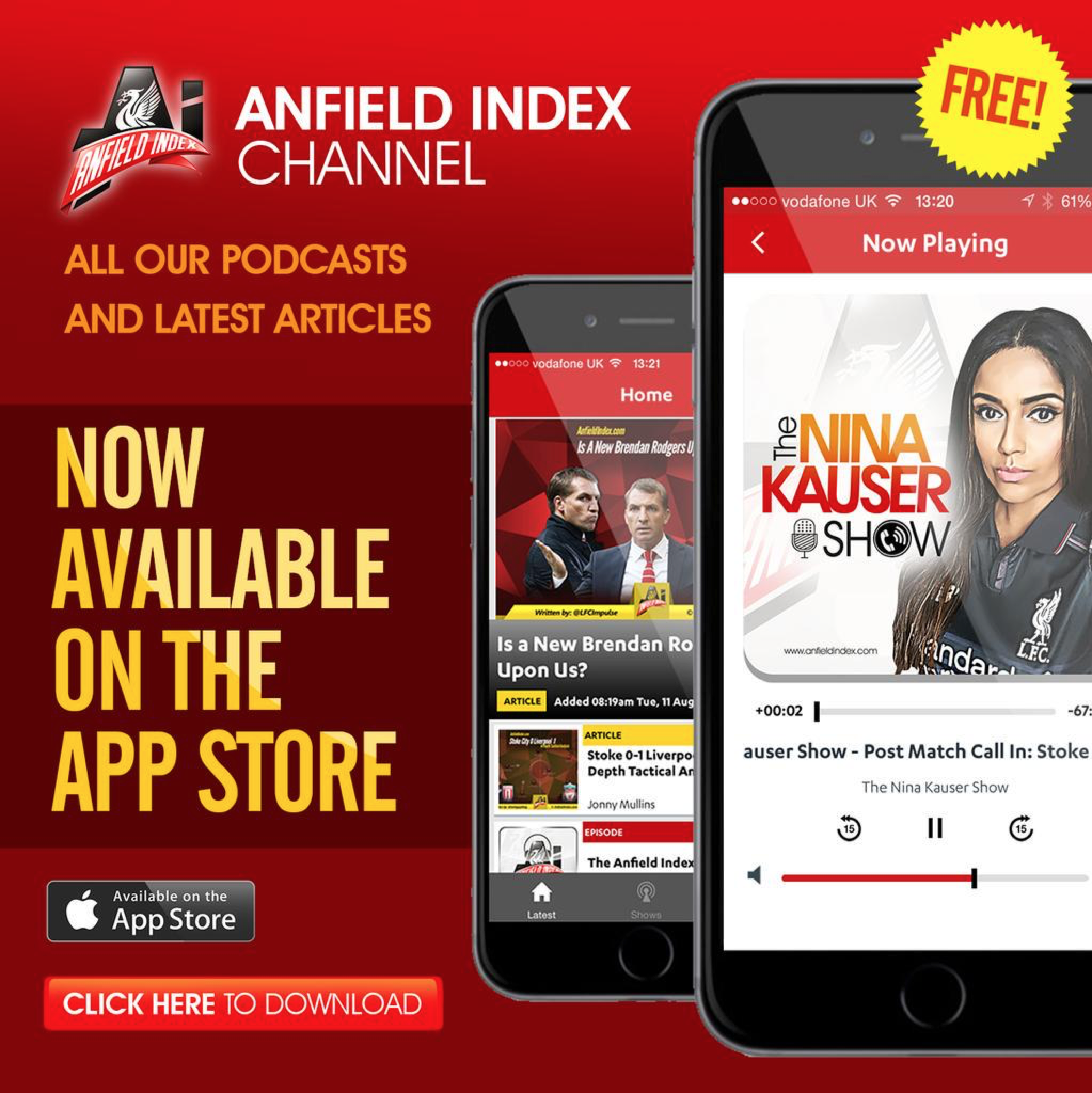 Many of you may not be familiar with Firmino's style of play but during his time at Hoffenheim: he averages 2.9 tackles per 90, which is an absurd amount for an attacking midfielder. He's carried that work rate over with him and during his 96 minutes in a Liverpool shirt he's managed 4.7 tackles. To add some context to this Coutinho averages 0.35 tackles per 90, Milner 2 tackles per 90 and Adam Lallana 2.37 tackles per 90. If Brendan Rodgers persists with Jordan Henderson as the deepest midfielder then playing Roberto Firmino is a must because he will balance it out. We lose Henderson's energy and pressing higher up the pitch but Firmino replaces it in theory.
This still is taken from the 61st minute on Monday. Firmino has just dispossessed Santi Cazorla. Nothing unusual there, right? I've just told you he works hard, however this is on the Liverpool left. The opposite side to where Firmino was playing. He's come infield so Liverpool aren't outnumbered centrally, he's then immediately gave the ball to Lucas who in turn threads the ball through to Coutinho who is just on the screen to the bottom right. Coutinho eventually gets a shot away and tests Cech. All because of Firmino's work rate.
Attacking
Another trait of Firmino's is his aerial ability. Not the tallest but he still managed to win 1 aerial duel per 90 for Hoffenheim and carried on in similar fashion for Liverpool winning 3 headers in the game against Arsenal. From the still above you he's drifted from the right hand side he was supposedly starting from to support Benteke as the goal kick comes long. He challenges and wins the header which leaves Benteke in the half space between defence and midfield.
Benteke drives forward with the ball before laying it off to Coutinho who does what he does best and cuts inside trying to get it onto his right foot. You'll see to the right of him is Firmino who has made up the ground since originally winning the header and like any intelligent player he's moving into the space. Gabriel is obviously caught in two minds here as he know if he squares Coutinho up there's an open pass to Firmino. If he commits to Firmino and Coutinho gets free of Coquelin he's got a free shot on goal. It's this sort of movement Liverpool tend to lack at times. Unselfish.
Support
Another long goal kick from Liverpool. This time it's Benteke who has dropped. In earlier articles I've mentioned Benteke needing support and players to get ahead of him. I didn't think we'd be brave enough to do that at the Emirates but we did. What I like about this still is you see three Arsenal players near Benteke but instead of being isolated he has so many Liverpool players nearby. If he decides to knock it down to Gomez he has that option. He could try a risky pass to Lucas or Milner but because he has three Liverpool players ahead of him he can flick it on.
Benteke wins the header, as usual, Coutinho picks the ball up and drives at the Arsenal backline. Firmino doesn't just stand and watch, he keeps up with Coutinho and looks for the space which keeps Monreal occupied and in turn creates space for Benteke who is catching up with play. Firmino though has positioned himself in a kind of blind spot of Monreal's. He could continue the run behind him or cut across the front of him and the Arsenal left-back wouldn't react until after it had happened. Luckily for Arsenal on this occasion Gabriel knocks the ball out for a corner.
You'll see another example of Firmino supporting in the two stills above. Firmino is the player that passes out wide to Clyne. Clyne is exploiting the space Firmino has made by drifting inside. In the first still you'll see the Arsenal back line are all retreating, so what does Firmino do? He is once again direct in his play and he makes his way into the danger area. Clyne takes a shot on this occasion but had he passed it to Coutinho Liverpool had the overload with Benteke and Can both to the left.
Benteke miss
Once again what impresses me here from our new Brazilian is his direct nature. The fact he's moving into space means both Chambers and Bellarin can't commit and close down Coutinho because it'd free up Firmino who'd be making his way into the area. A big no if you're Arsenal. This gives Coutinho the oppurtunity to either cut inside and square up Gabriel or slide Benteke in who has found space inside of Monreal. Some players would be reluctant to make that run Firmino did with it being on their weaker side and would move infield which clogs up the play a little.
Coutinho plays a bit of a bouncing ball to Firmino and it's on his unfavoured left foot. Many players in this situation would do one of two things: fake to go on their left before cutting inside and being happy with a corner or alternatively they'd throw their left foot at it and probably over hit it. However Firmino is switched on enough and talented enough to take the ball early and to play it along the ground. This means defenders aren't really set to deal with the cross and an outstretched leg could divert it goalwards and it means by taking it early Benteke doesn't have to check his run. It's the sort of service strikers feed off.
Clever movement
This is probably the most insignificant detail from the whole game but I liked it. Clyne has just put a cross in from the right. Chambers is touch tight on Benteke near the penalty spot. Gabriel has one eye on the ball and one on Firmino who is positioned on the 18 yard line. Many players in his position would 'gamble' and take the route of the black line on the image. Gabriel has second guessed this and positioned himself with enough room to get ahead of Firmino if that knock down does come. What I like about Firmino though is he's tactically aware of space and instead of driving into the space like he usually does he hangs back on the 18 yard box and as the ball comes to Benteke he's in the centre of the circle above. If a knock down arrived he could take the ball in his stride and either shoot left footed, get it back onto his right  or even play Coutinho in as he moves forward. This instead of the usual get to the by-line and pulling it back.
Starting
It's these reasons I think he needs to start. His directness, his use of the ball, his positional awareness are all superior to what we have in the squad already. It's no coincidence Liverpool put in their best performance of the season so far when he's starting. Adam Lallana is good at what he does but he does take too many touches whereas Firmino is the opposite. He's snappy, quick and direct and I feel that's what we need to get the best from both Benteke and Coutinho. Firmino is used to playing alongside a big forward as he did it for Hoffenheim beside Anthony Modeste. Last season we had too many creators instead of finishers. We had too many people who were the type of person to say "I'll knock, you ask" when the ball used to go over somebody's fence as kids when really we needed someone to be able to knock and ask. Firmino will play the pass but then he'll follow it in too and that extra body creating space and occupying defender is what Liverpool need.