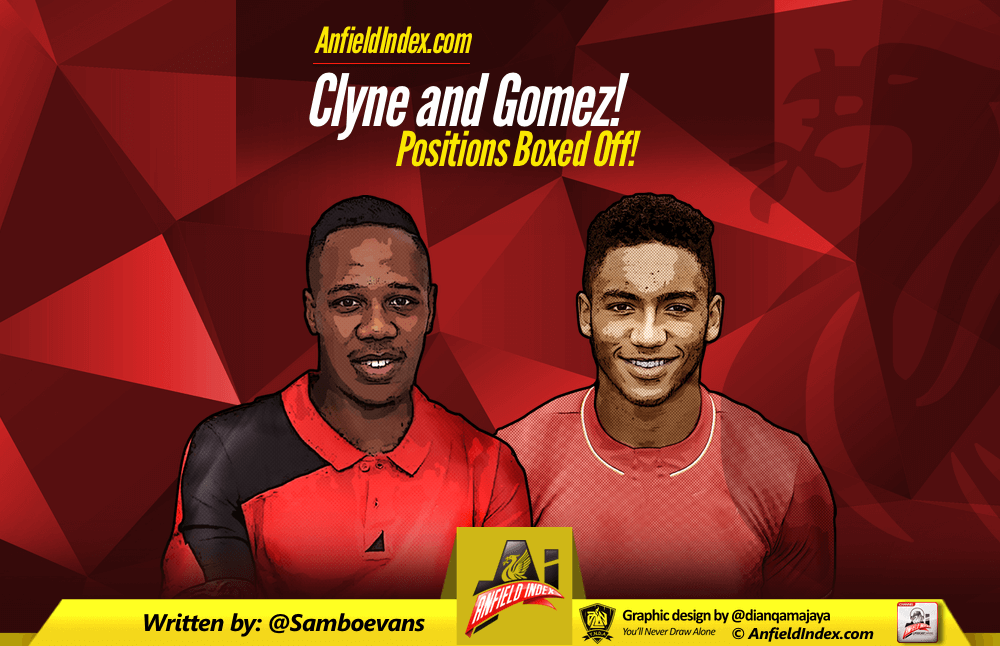 Clyne and Gomez - Positions Boxed Off?
It may only be three matches into their Liverpool careers but things couldn't have started much better for Anfield new boys Nathaniel Clyne and Joe Gomez.
Three matches. Three clean sheets. Zero defensive errors leading to a shot by the opposition. This is quite a contrast to the team that ended last season conceding six goals to Stoke with the defence looking all at sea.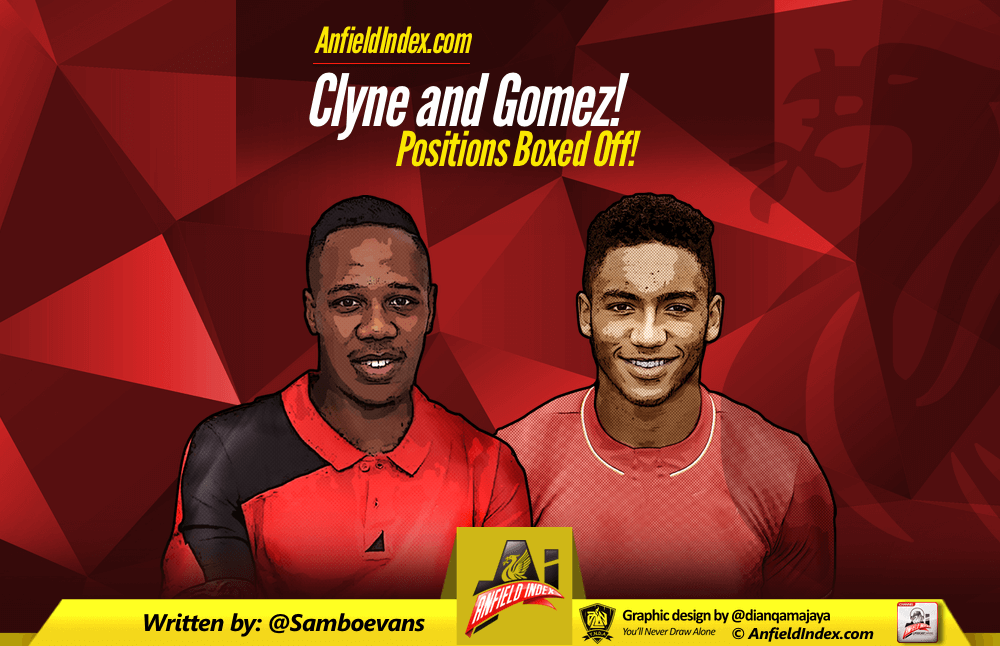 So what can we put this new found defensive solidity down to? The new found confidence of Mignolet? A change of approach by Rodgers? The improved understanding between Skrtel and Lovren? All of these factors have certainly played their part in the staggering defensive improvement at the start of this season, but for me the biggest contributing factor to the defensive improvement is the new left and right-back combination of Clyne and Gomez.
Starting with Nathaniel Clyne. I was extremely excited in the summer when I heard rumours of Liverpool looking to sign the Southampton man. Despite the questionable success of recent signings from Southampton, I was never in doubt that Nathaniel Clyne would be a great addition to the squad. He's quick, he's defensively switched on and even makes large contributions to attacking play, and even chipped in with some stunning goals last season, not least against Liverpool at Anfield!
Given the form of Glen Johnson dropping off a cliff over the last 3 years, the news of Clyne's signing was like music to my ears. Johnson has had a habit of dropping our centre-backs into trouble in recent times, leaving their weaknesses terribly exposed for all to see. Three games into Clyne's Liverpool career and we are already seeing the difference a correctly functioning right-back can make to the team in defence and even in attack. Clyne's debut vs Stoke City highlighted his defensive prowess where he won 100% of his tackles, 100% of his aerial duels, he made 5 clearances and 2 interceptions. How we could have done with his help when we played Stoke away last season! So far this season Clyne has made 7 interceptions and has won 100% of his aerial duels which is more than Sagna, Darmian and Ivanovic. He has also made zero defensive errors.
When it comes to attack, some of Clyne's link up play with Coutinho and even Benteke so far has been a breath of fresh air and I can only see that improving as the players become more accustomed to playing with each other. Clyne has created 2 chances in his first three games which isn't bad, especially considering the difficulty of the first two away games. There are clear signs attacking relationships developing down the right side and a lot of that can be credited to Clyne with his marauding runs up field.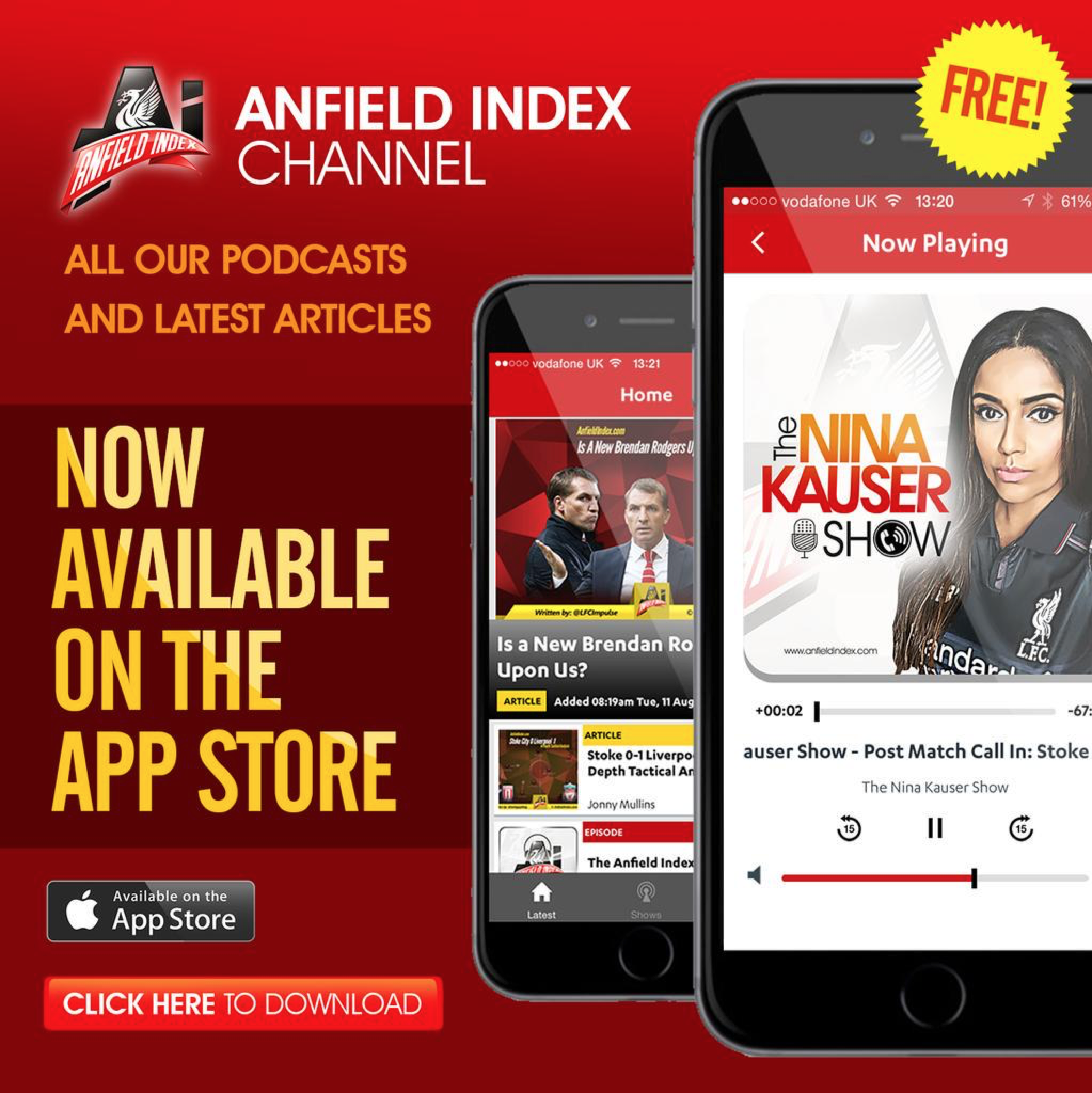 At 24 years old, Clyne has already nailed down his place as the number one right back for England and if early indications are anything to go by, he might just have already secured his place as Liverpool's number one right-back for the next six years or more.
Whereas Clyne's excellent start to his Liverpool career hasn't come as any big surprise, Joe Gomez has shocked us all with his astonishing rise to prominence.
I must admit that I had never even heard of Joe Gomez when Liverpool confirmed the £3.5million capture of the 18 year old Charlton starlet. My ignorance about Gomez led me to question his signing, labelling it as yet another youngster signed with absolutely no intention of giving them a game in the foreseeable future. I thought surely he will be loaned back to Charlton or another Championship side and gain some much needed experience before he would even be considered to train with the first team, let alone play for them. There was no chance that an 18 year old defender with just 21 senior appearances for Charlton to his name would get anywhere near the 1st team squad of Premier League giants Liverpool FC. I saw the Gomez signing as another case of throwing money  at  a youngster that wasn't ready yet, making yet another dent in the budget that could have been spent on signing a "world class" defender with pedigree. I couldn't have been any more wrong.
Within 15 minutes of watching Joe Gomez on his pre season debut against Thai All Stars, I started to rethink my preconceived views on the youngster. He had pace, power and most importantly of all, composure. One of the most impressive things about the early performances of Joe Gomez is how he seems to be completely unfazed by being put under pressure. You could have forgiven someone so young to decide to hoof the ball up field whenever there is danger of being tackled. Instead, he hasn't panicked. He has just used his body to shield the ball and await the correct time to make the pass to a teammate. Sometimes he has even made little Cruyff turns and escaped the opposing defender! This is all the more impressive considering that two of his first three matches have come against Stoke City and Arsenal away from home.
His pace, physical strength and composure are all very impressive, but the thing that has impressed me most is that Gomez's has managed to give veteran defender Dejan Lovren the protection he needs to start performing at the levels we expect. For someone so young to be widely thought to being a key factor in tightening up a premier league defence is astonishing. Before a ball was kicked in pre season, it's safe to say that everyone assumed that Alberto Moreno would have the starting position at left back. It's testament to Gomez's early performances that the far more experienced Moreno has now been relegated to the bench by the 18 year old. Did I mention that he is just 18 years old?!
Although Joe Gomez does have attacking qualities to his game, his early performances have mainly been built on his impressive defensive displays. A recent infographic doing the rounds compared his defensive performances in the first three games of the season with the other top left-backs in the Premier League. Incredibly, Joe Gomez came out on top on four major defensive factors. He has a 58% success rate of tackles won, that's 2% better than Cesar Azpilicueta who is widely regarded as one of the best defensive left-backs in the country. He has made 3 blocks and 17 clearances, pipping Aleksandar Kolarov to the top spot in both of those stats. But perhaps the most impressive statistic of all is that Gomez has made a superb 9 interceptions in just three matches so far. Again narrowly beating Azpilicueta (8) to the top spot. It's easy to forget that Joe Gomez was considered a centre-back when he was signed. That makes his early performances at left-back even more remarkable. When comparing Gomez to the big name left-backs in the Premier League, the above stats show that he is not only holding his own, he is actually producing better figures than them.
Despite it being so early in the season, it's safe to say that the left and right-back slots at Liverpool FC are in good hands. The future is looking extremely bright. Do I think that the left and right-back slots are now "boxed off" for the long term future with Clyne and Gomez? Absolutely!