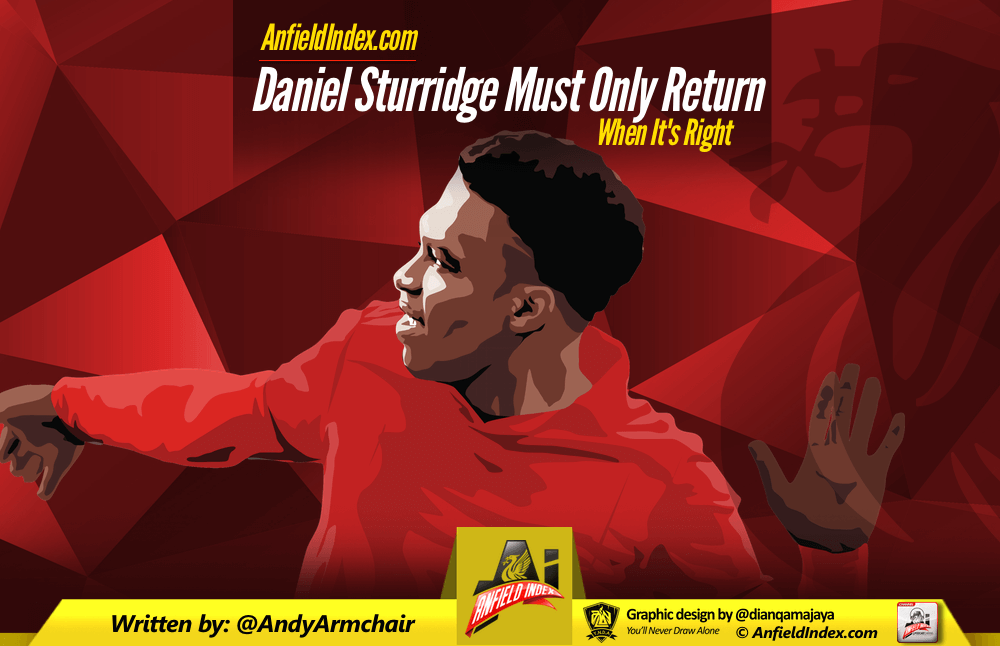 Daniel Sturridge: Must Only Return When It's Right

Following on from some recent speculated reports in the press, Liverpool FC released photos of Daniel Sturridge back in light training at Melwood, as the striker continues his rehabilitation from injury. He underwent hip surgery in the United States back in May and had begun his rehabilitation there. Pictures were circulated of Sturridge running freely and even working with the ball; a sight that inevitably excited many fans.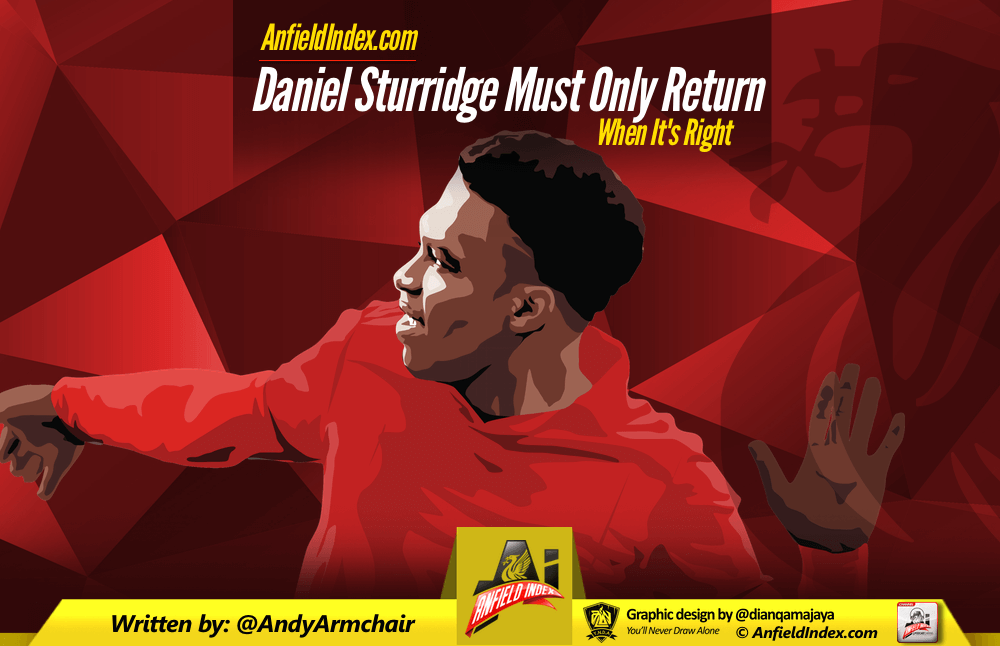 On the face of it, it's great news that our best striker is on his way back to, hopefully, full fitness. Reports of him potentially returning against Manchester United after the International break, do however, leave me a little nervous. It was on Twitter, where Anfield Index's own Jason Roberts (@JasonRoberts21) made an excellent point recently, when he tweeted "I don't want us to be reliant on Sturridge. We need him to be right, not rushed back. However long it takes".
Last season, our poor summer transfer business and dreadful form left us so desperate for Sturridge to return and score the goals to save us, that we rushed him back too soon. Consequently, he didn't look fit and lacked his usual sharpness and explosiveness. We were also a team bereft of confidence, struggling to find any rhythm and we left him isolated up front. The magic of the previous exhilarating campaign, seemed a distant memory. He became frustrated, fans became frustrated. The poor management of his fitness was compounded by the questioning of his, shall we say, intestinal fortitude. In the end, he was sent to America for an operation and rehabilitation; his season, like the club's, written off as a disaster.
So, along came this summer's transfer window, where Liverpool re-vamped their striking options, most notably with the £32.5m signing of Christian Benteke from Aston Villa. Whatever anyone's reservations in signing Benteke, and I admittedly had plenty, his Premier League scoring record was a good one. He'd also proved that he was adept at playing the lone striking role, so in theory, he should be able to negate the temptation in rushing Sturridge back.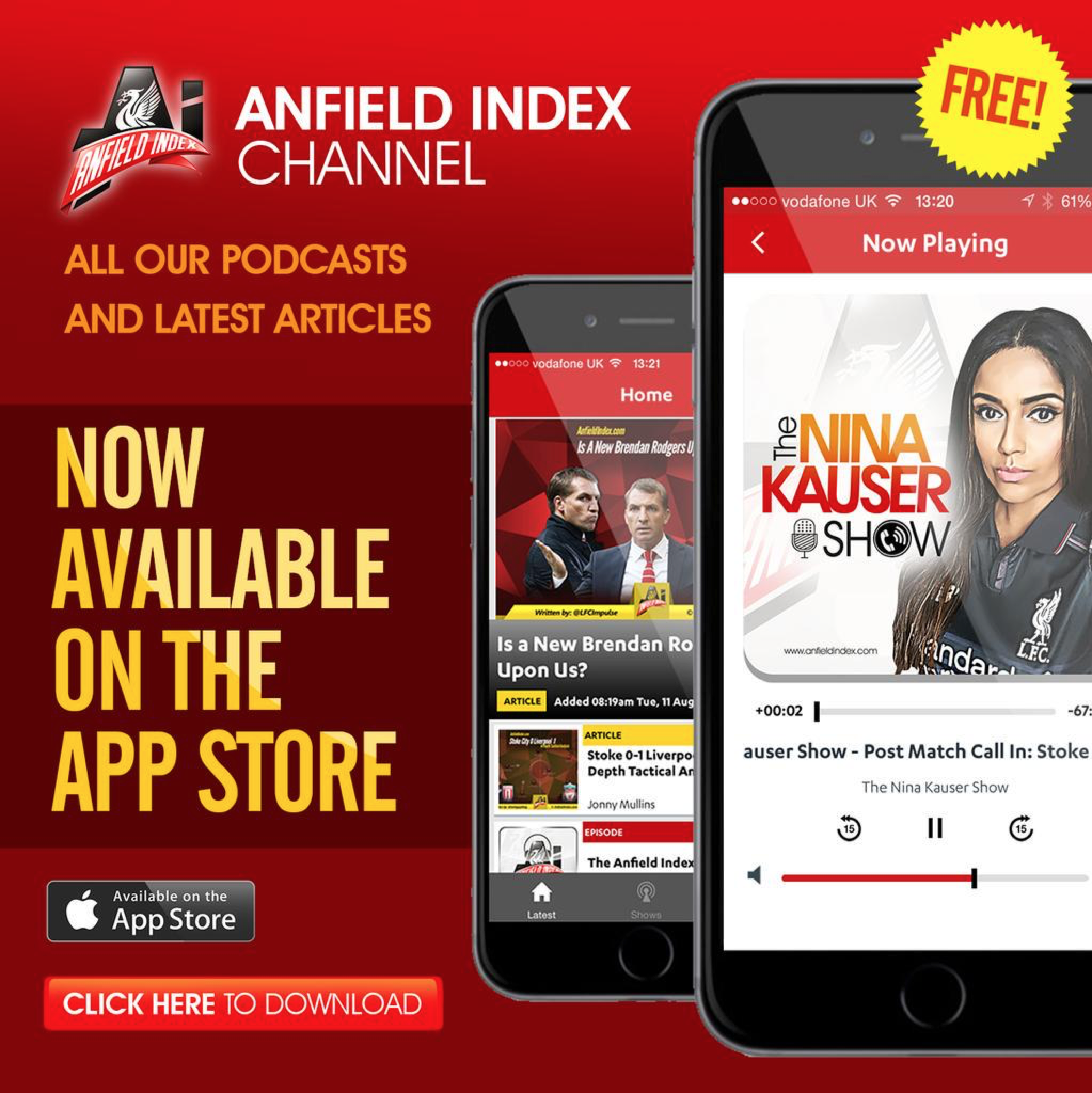 This, for me, is where our summer signings, and principally that of Benteke, could really benefit us and hopefully Sturridge too by relieving the pressure on him. Beneteke has made a positive impact in his first few games for Liverpool, leading the line well, looking quite dynamic and opening his scoring account against Bournemouth. There's also fellow summer recruit Danny Ings waiting for his opportunity and Divock Origi, who also arrived this summer, following his loan period at Lille. All three offer pace, movement, hard work and a threat in behind defensive lines; something that was lacking in last season's striking options when Sturridge was unavailable.
Last season we went from free-scoring, to a somewhat toothless attack. Without Sturridge we often lacked mobility and cutting edge, with only Raheem Sterling offering any kind of threat in behind opposition defences, but his weak finishing often let him down. So, with better and more dynamic options available this term, the desperation for Sturridge to return too soon should be relieved. In, theory, he should be allowed to gradually build up his fitness without the pressure of needing to return by a certain date. Our other striking options should not only ease the pressure of a rushed return, but also ease the pressure on him when he is back in the team because he shouldn't be expected to be our goal saviour. With others to share the burden, I believe he can have more freedom to express himself and also be able to be rested, particularly when we're involved in Europa League matches and all the travelling involved in that. Whether that means he sits out some Europa League matches or Premier League games either side of those matches, we should be able to better rotate our strikers and manage his fitness much better.
Please don't misunderstand me here, I am not saying that I'm not bothered about getting him back in the team. Quite the opposite, he's our best striker and I want him back, but I want him back fully fit. I want him back and able to be a big part of our campaign. Just like Jason Roberts, I want Sturridge back, but only when he's right, not rushed, regardless of how long that takes.