Seven points from three games represented an excellent start to the new season for Liverpool Football Club and, its embattled manager, Brendan Rodgers. A battling if blunt display against Stoke, followed by an unconvincing showing against Bournemouth had delivered 6 points from 6, before the Reds turned in an impressive display away at the Emirates. Things were looking decent-ish, at least in terms of results, and the performances seemed to be improving. Step forward West Ham at Anfield! Saturday's absolute spanking by  a mediocre West Ham side, and the manner of it has simply blown any cautious optimism out the water, for the foreseeable future anyway.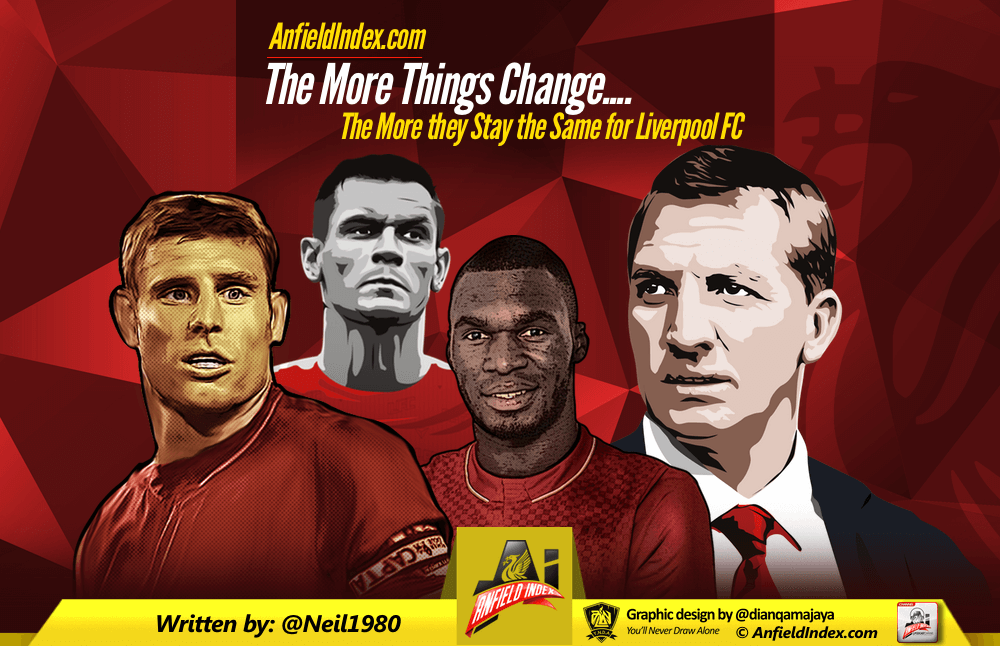 The new signings  Milner, Clyne, Gomez, Benteke and Firmino had settled in well in the first few games, on Saturday however, they were left hanging in the wind. Not a left-back, despite the manager's insistence on playing him there (to babysit Dejan carcrash), Joe Gomez offered very little going forwards in the first half, and didn't shine defensively either. Worth stressing again that an 18 year old, right-footed centre-back, with extremely limited experience, shouldn't be continually expected to perform for an elite level team in a position that's completely alien to him.

Benteke's signing raised more than a few grumbles, and while he still has plenty to do to justify the gargantuan transfer fee, he'd undoubtedly had an impressive start to life at Liverpool. A poor set-up against the Hammers did absolutely nothing to help the big striker. Hopeful balls tossed in with minimal accuracy, a system which allowed nobody to get near him for link-ups or a give and go even, and a total lack of pace in the team meaning third man running was non-existent, all contributed to turning Benteke into very much the blunt instrument we'd been promised he wasn't.
Milner was energetic, as we've come to expect by now, and he tried to leave his mark on the game, however his limitations as any kind of a creative central midfielder were shown up in a system which has failed to deliver a decent midfield performance pretty much every time it's been employed by Brendan Rodgers's Liverpool. Clyne had his poorest game in a red shirt. Consistently the "out ball" particularly in the second half, the former Southampton man, struggled to do anything useful with the ball when in possession.
We hadn't seen much of Firmino before Saturday, a couple of cameos, and an hour versus Arsenal, but due to an (un)fortunate injury to Adam Lallana we're seeing more of him slightly sooner than expected.  Contrary to some things I've heard and read, Firmino was one of Liverpool's most effective and threatening players at Arsenal. He pressed the ball with more frequency than any other player – 29 times in 62 minutes – and also created more chances (3) in that 62 minutes, than Coutinho, Lallana and Ibe combined, in the first two matches. Feeding off scraps, and not playing in his favoured role at the weekend, Firmino was unfortunate not to open his goal account when he crashed a 25 yarder off the upright early on. That was the highlight of a slightly frustrating performance, with things just not quite coming together for him on the day. Saying that, he can count himself rather unfortunate to have been substituted again, as can Emre – there were certainly other candidates more worthy.
Lucas Leiva, should've been the one to come off at half-time, not Emre Can. Lucas, shattered after his performance against Arsenal; a player who  only has 65 minutes in him when totally fresh, stayed on for 90 minutes, even though he was running in treacle from the first whistle. That Emre Can got hooked, and was then unfairly bad-mouthed by the manager, is a throwback to last season, and something we've come to expect from Rodgers. That Lucas is still regarded by Rodgers as "the best" defensive midfielder at the club, (even though he's up for sale) after 8 transfer windows is indictment enough of the manager's failure to address the midfield issue which has been looming since his arrival.
Nobody in a Liverpool shirt played well against West Ham. The new boys were actually amongst the best performers, with the likes of Lovren, Skrtel and Lucas among the worst. That Lovren gets into the matchday squad is an embarrassment; that he gets into the first XI is a crime. The player himself isn't really to blame; he can't help being an awful centre-back.  People will say that he played really well in the first three games. He didn't. He was ok in them, but he was lucky. He should've conceded a penalty, and been sent off (in separate incidents)  against Stoke; was at fault for the (arguably wrongly) disallowed goal in the first 5 minutes against Bournemouth, and he was lucky not to concede a penalty for his foul on Giroud against Arsenal. These were not great displays whatever way you dress them, and the fact that some were awarding him MoM in these  games is just a measure of quite how bad he can be comparatively. Nobody forced Rodgers to buy Lovren, and certainly, nobody is forcing the manager to play him in spite of the continual calamities that he's at the centre of. With all the millions spent, and all the players who've come in and out in Rodgers's 3+ years in charge, it's becoming ever more certain that Lovren will be the signing that defines Brendan's Liverpool career.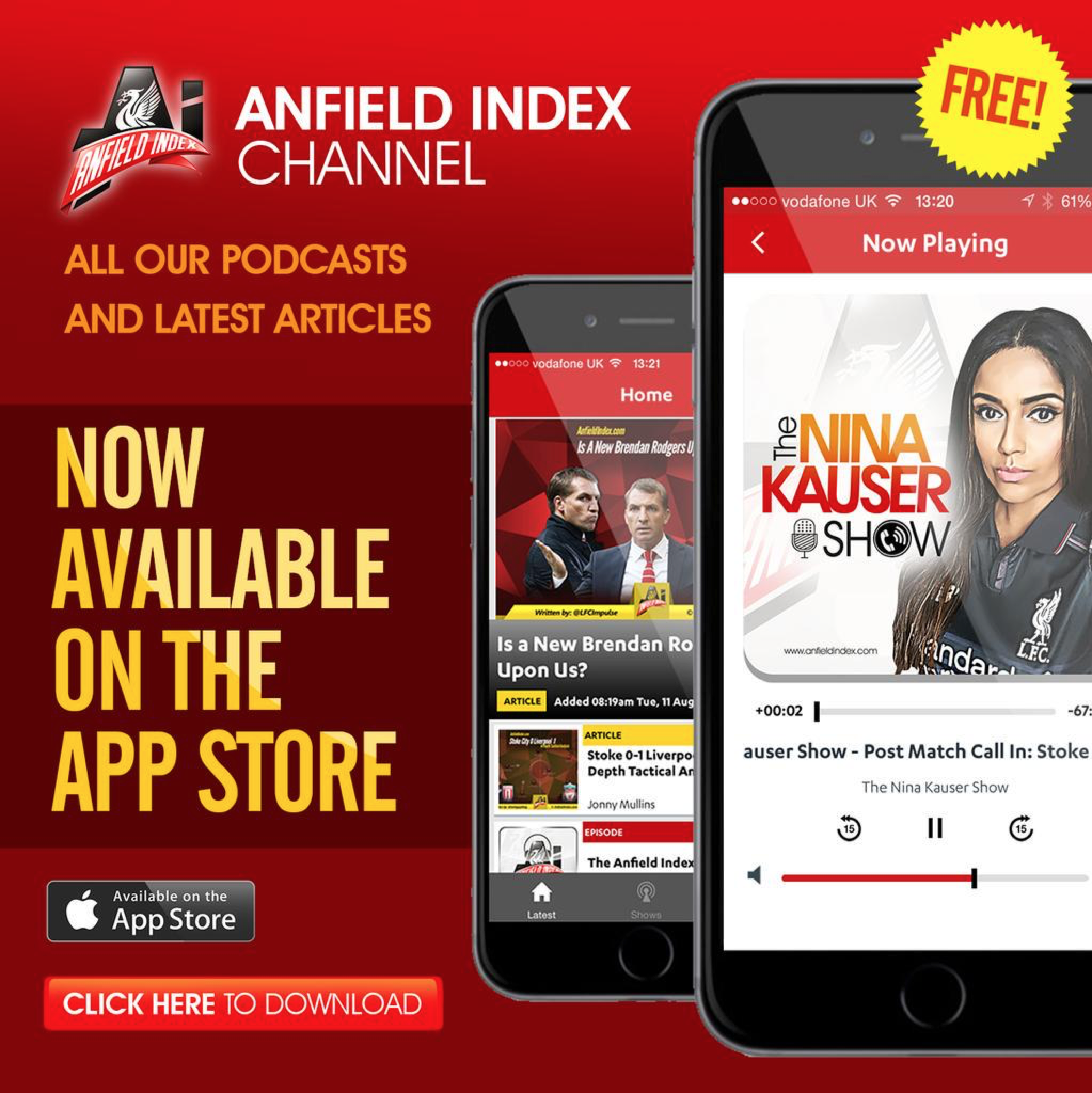 As mentioned earlier, the mood had been one of cautious optimism pre Saturday. Optimism purely based on the opening two results (not performances) and the first half showing against Arsenal. A point against West Ham, in a dogged, dullard of a match would've sufficed to keep that mood going, at least for a little longer, but the completeness of Saturday's humiliation has cast the opening four games in a very different light. Rather than steadily building performance through results and determination (what one could've been forgiven for thinking), the flaws in the performances, and the luck in gaining the points have become highlighted, not by one result as many have suggested, but by a reversion to a trend that was all too common last year.
That is really the crux of the argument, and there is an argument, between Liverpool fans. There are those who want to wipe the slate totally clean and act like this is year zero, why? When watching a long-running TV show that spans several series, do they treat every series as if it's a brand new show? As if they've never seen the characters before, and don't kn0w the actors' names? I doubt it, so why do so in with football. This is a new series, not a new show. There may be a few new characters but the majority of the cast, and certainly the director, remain the same, and the storyline looks as if it's playing out the same way too.
Going back to the defeat against Manchester United, in March of last season, Liverpool have played 13 Premier League games, winning 4 – Newcastle (h), Q.P.R. (h), Stoke (a), Bournemouth (h), – , losing 6 and drawing 3 . More worrying even than the run of results is that in those 13 games, the Reds have scored just 12, but have seen the ball hit the back of their net on 21 occasions – with Saturday's 0-3 reverse the latest embarrassing scoreline to be recorded. All of this without any "distraction" caused by European football, which is likely to have a further detrimental impact on Liverpool's current league campaign.
The inability to rotate, or the heavy dislike Rodgers has shown for it so far in his Liverpool tenure, will be severely examined again this year, as the Reds gear up for a lengthy, arduous, but potentially very rewarding Europa League campaign, along with the two domestic cups. Thursday/Sunday seems to be a hoodoo for many clubs, not just English ones, but Liverpool failed miserably last season when playing Tuesday/Saturday, so any failure can't be laid at that particular door.
Notwithstanding the loan of Lazar Markovic to Fenerbahce has doubtless weakened it, Liverpool has a squad that is ultimately very capable of finishing in the top four of the Premier League this season. Saying that, and I believe it to be 100% correct, so do City, Chelsea, Manchester United, Arsenal,and possibly Spurs. They all have European and other domestic competitions to deal with, which could have a bearing on their final league standings, and each manager will have decisions to make regarding rotation, strongest XIs, priorities and injuries.
The difference between those who reach the goal of a top four position will come down to which managers manage their players the best. Who can get the best out of their squad for the longest amount of time, who can bring players in and out for different games, keep them fresh, happy, and injury free, whilst getting results by hook or by crook. Rodgers has singularly failed to achieve this in two of his three seasons to date, he now has the tools he's chosen for the job. Provided he remains the Liverpool boss, which looks likely at least until Christmas, how he utilises the players at his disposal is of the utmost importance. Many are exceedingly sceptical about the reality of any progress he claims to have made;the evidence certainly doesn't indicate any real change or advancement. With the perils of the Europa League awaiting; the extra tests in the domestic cups yet to be faced, and only four games into the season, the same nagging doubts about Brendan Rodgers's ability to take the club forward have quickly resurfaced. It really is a case of the more things change, the more they stay the same for LFC.