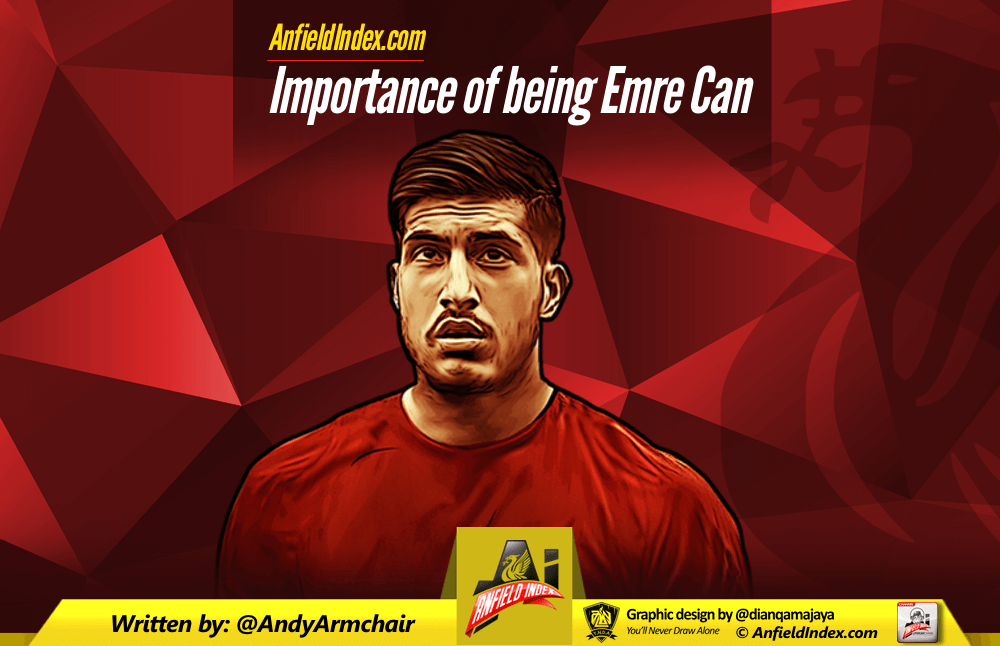 The Importance Of Emre Can

Emre Can is not just a classy beast with magnificent hair or one of those people with a certain magnetic charisma about them, but he could also be a very influential player for Liverpool this season and hopefully, many more to come.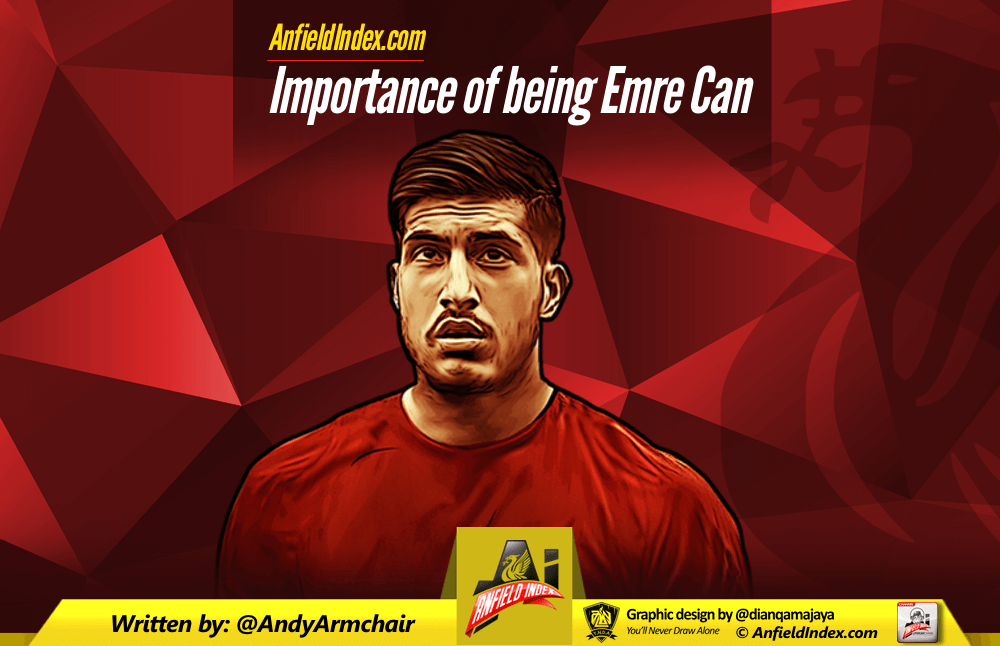 Prior to the Arsenal game, Brendan Rodgers spoke of a need to "dominate the space" and given his propensity for middle-management jargon and buzz-words, he often finds himself a target of derision when he speaks. However, Rodgers' comments proved to have some foundation as Liverpool closed out the areas that Arsenal like to work in; the pockets of space between the lines where Mesut Özil looks to influence and where Alexis Sanchez can be so effective. Indeed, the Aaron Ramsey run from deep where he was incorrectly ruled offside on a marginal call, following a superb pass from Santi Cazorla was about the only time Arsenal caused us a real problem in those areas. Perhaps we really have started to learn some lessons, because against Arsenal we had an effective game plan, something we failed miserably to do last season. The shape and pressing of our midfield played a key role in negating the attacking threat of Arsenal and the pressing stats paint an interesting picture.
With Lucas in the side, it was unsurprising to see him utilised centrally and as the deepest of the midfielders. He provided a pressing line that covered in front of the defence and put in quite a shift, with a very impressive 92% efficiency in his pressing. Despite his lack of mobility and match fitness, which was apparent when he was substituted late in the game, he played his part in a good team performance with a somewhat disciplined display.
Roberto Firmino predominantly pressed to the right in what was a statistically impressive off-the-ball performance, highlighting the other side to his game – fantastically summarised in an article here on Anfield Index by Sam McGuire.  Although he was only on the pitch for an hour, he created 3 chances, but the fact that he still finished the game with the most presses proved he has so much more to offer the team than just his dazzling skills, creativity and goals.
It was intriguing to see that James Milner had more of an advanced, free pressing role, rather than Roberto Firmino. I can only presume Milner's incredible stamina and Firmino's lack of game time could have come into play on that decision as Firmino's superior technical and attacking skills would be better suited in the more advanced pressing role if possession is won.
When you compare the areas Milner pressed against Arsenal to the areas he pressed against Bournemouth, his performance at the Emirates was a better and more structured one. There was a moment against Bournemouth where Milner pressed the left-back, deep in their half. It was a press that forced the ball out of play and was met with applause. However, it highlighted my reservations of playing him in central midfield, particularly as part of a midfield two. Had the press failed, then he would have been caught a long way out of position, leaving a huge gap behind him. I feel the best chance of successfully transitioning him into centre-midfield will be part of a midfield three, allowing him to press in advanced areas, without leaving us over-exposed.
This brings things nicely back to Emre Can and his importance to the side this season. Against Arsenal, Can pressed mostly the left side in an area most expect to see him make his own in years to come. His was a tireless and disciplined performance, not the marauding runs that some believe will become a trademark of his game. He demonstrated he is capable of a positionally disciplined performance that will be required for him to become the anchor of the midfield. The central midfield three, as appose to the two we began the previous games with, gave us a better balance and shape. The deepest, most defensive one of that three is a vital position and Can is the one most fans would like to see there. However, there have been widespread concerns about his suitability for that role. He was initially a revelation as part of the back-three last season, but towards the end of that 13 game unbeaten run, it was apparent teams were targeting him because he was not a natural defender. The deep midfield role is a different one though and with his physique, presence, desire and assurance on the ball, it's a position he should be able to adapt to, given the discipline he's showed he's capable of.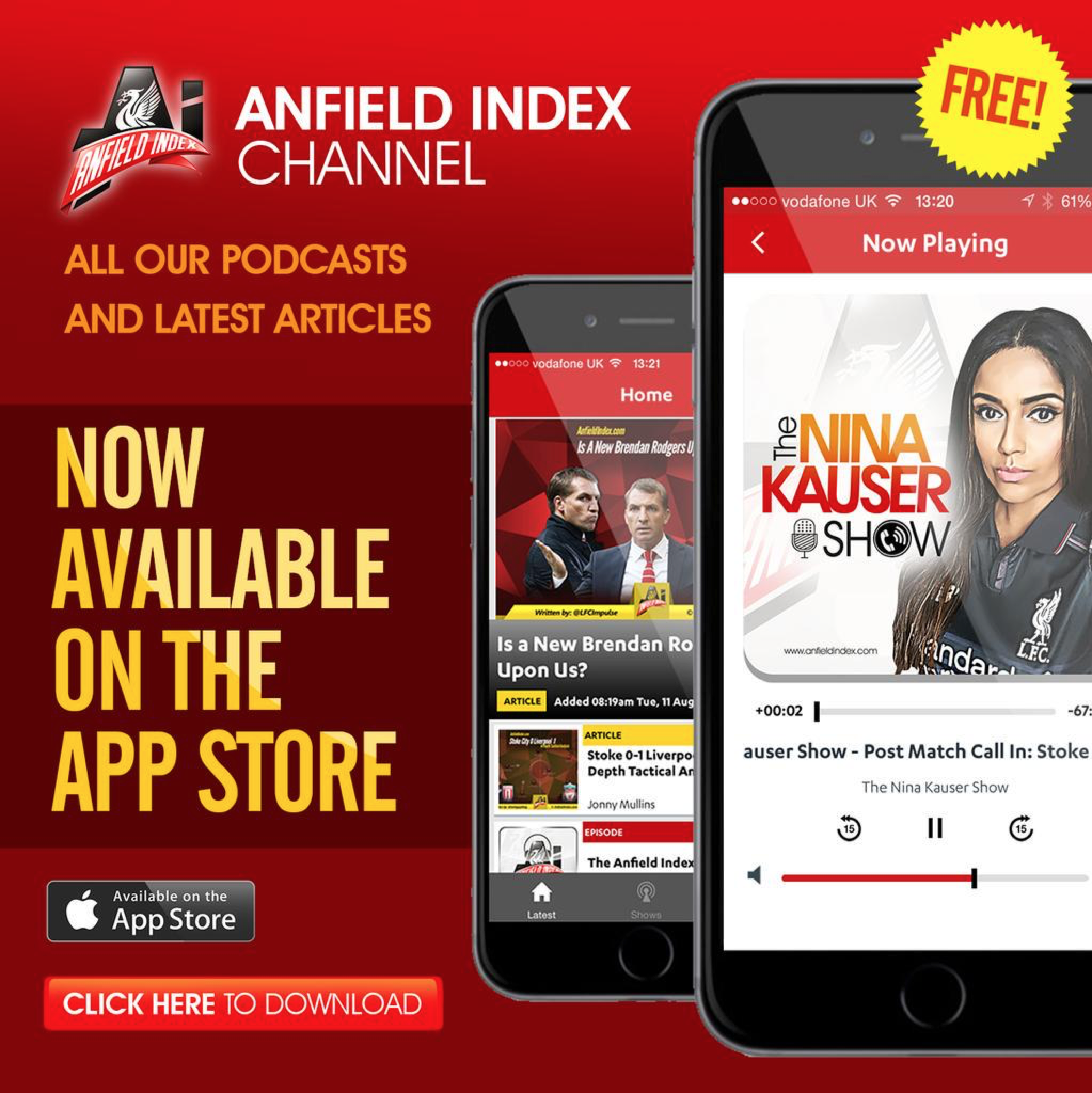 The importance of Can to this team would not only be the attributes he would bring to that role himself, but as part of a midfield three he would allow us to utilise the advanced pressing of Milner and Jordan Henderson, as well as let Henderson influence the game further forward with his attacking talents. Add to that, the pressing Firmino has already shown in front of them and we will have a much more solid unit this season and Emre Can can be the foundation of it.