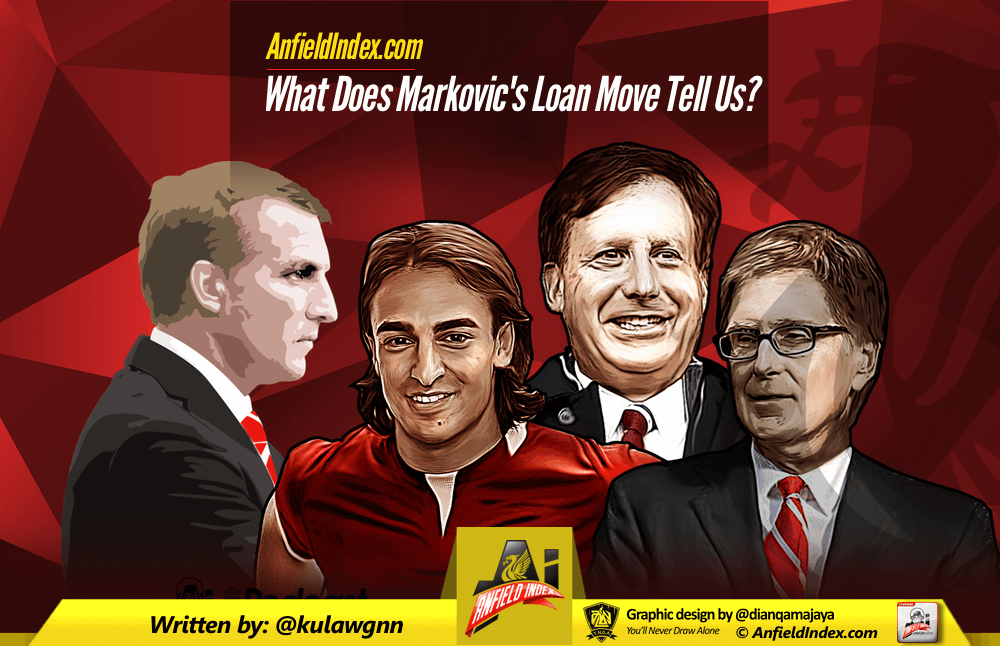 What Does Markovic's Loan Move Tell Us?
So Lazar to Fenerbache is done. The move irks anyone who believes the Serb has talent that should have been managed to blossom for Liverpool's benefits. But to see him being paraded as the evidence of failure of last summer's recruitment by some journalists is preposterous. He may have cost a fortune but his talent is undoubted and even 12 months of frustration at Merseyside cannot erode that talent. He came to Anfield as one of the top U-21 players in Europe and a member of the Europa League Team of the Year in 2014. Those feats require more than average talent. I am happy he is going to get the chance to play football regularly and hopefully show his talent.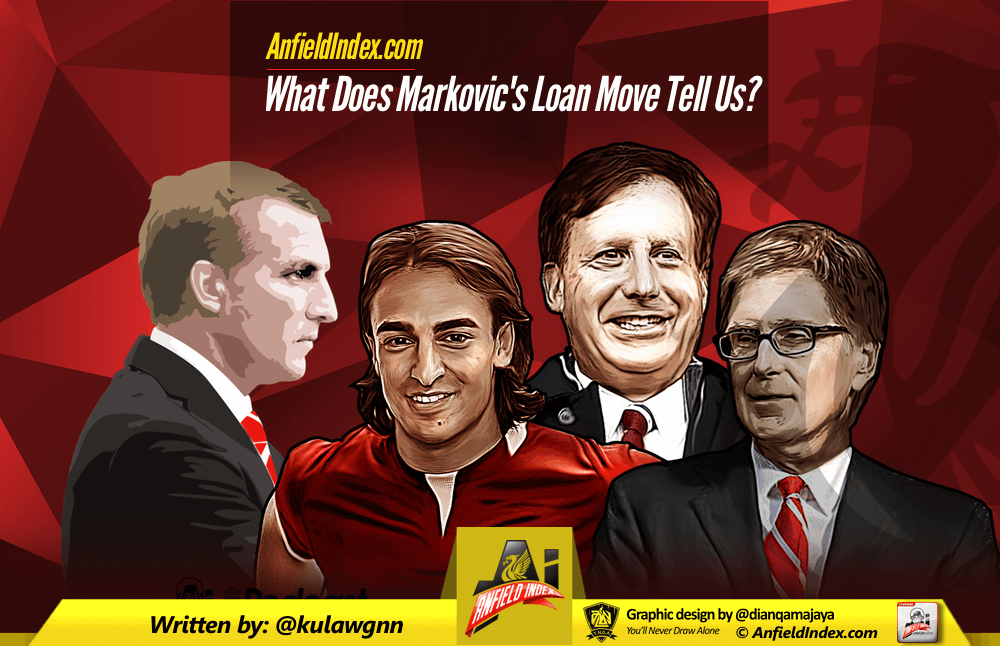 But with the club competing in four competitions, it is baffling that Markovic is not considered to have a chance at challenging for regular game time. One would have thought that Sterling's departure would have created more opportunities for Markovic. Markovic, a talented winger endowed with pace is the closest there is to Sterling's replacement at Liverpool.

FSG's model is acquiring young talents and grooming them into stars to drive football success. But potential and young talents require patience and chance. Much has been made of his lack of confidence, but Markovic has enjoyed little patience and chance to either show his talent or improve his confidence. If talented young players from outside Britain are rounded as failures, misfit to English culture and shipped off after just 12 months, FSG and the club will be making no headway in their chosen path for success. A lot more reasons are being offered in the mainstream media and by the manager for the first season failures of the so-called Premier League proven and more experienced players recruited in the same window with Markovic. Yet the mitigating factors for the travails of a Markovic, Manquillo, Moreno – young players not accustomed to the league, the English culture -is hardly brought up. Such harsh and impatient treatment of young stars, especially the from outside Britain hardly creates the environment that develop stars from potentials.
The manager has an avowed desire to use his coaching career to prove the British player is talented.
" I wouldn't want to disrespect any [England] coach that has taken the players. But I went into football initially to try and make a difference to the British players, who were told they were not technically good enough or couldn't pass."
He is also reportedly keen on "Premier League proven" players as against players from other leagues. But given the owners' model the manager should be receptive to working with talents not necessarily British or Premier League proven. This is even more imperative as a bigger, better and relatively cheaper pool of talent exists beyond the shores of Britain.
The comparison between the cases of Adam Lallana and Markovic seems over used. However, it is still very relevant at least for the reason that they are meant to compete for the similar positions in the team. Whilst Lallana, the more experienced, more expensive and homegrown player has enjoyed more runs of games, his performance stats are not dissimilar to those of the young and the expatriate Markovic. Yet the narrative on their 12 months stay at Anfield is kinder to Lallana.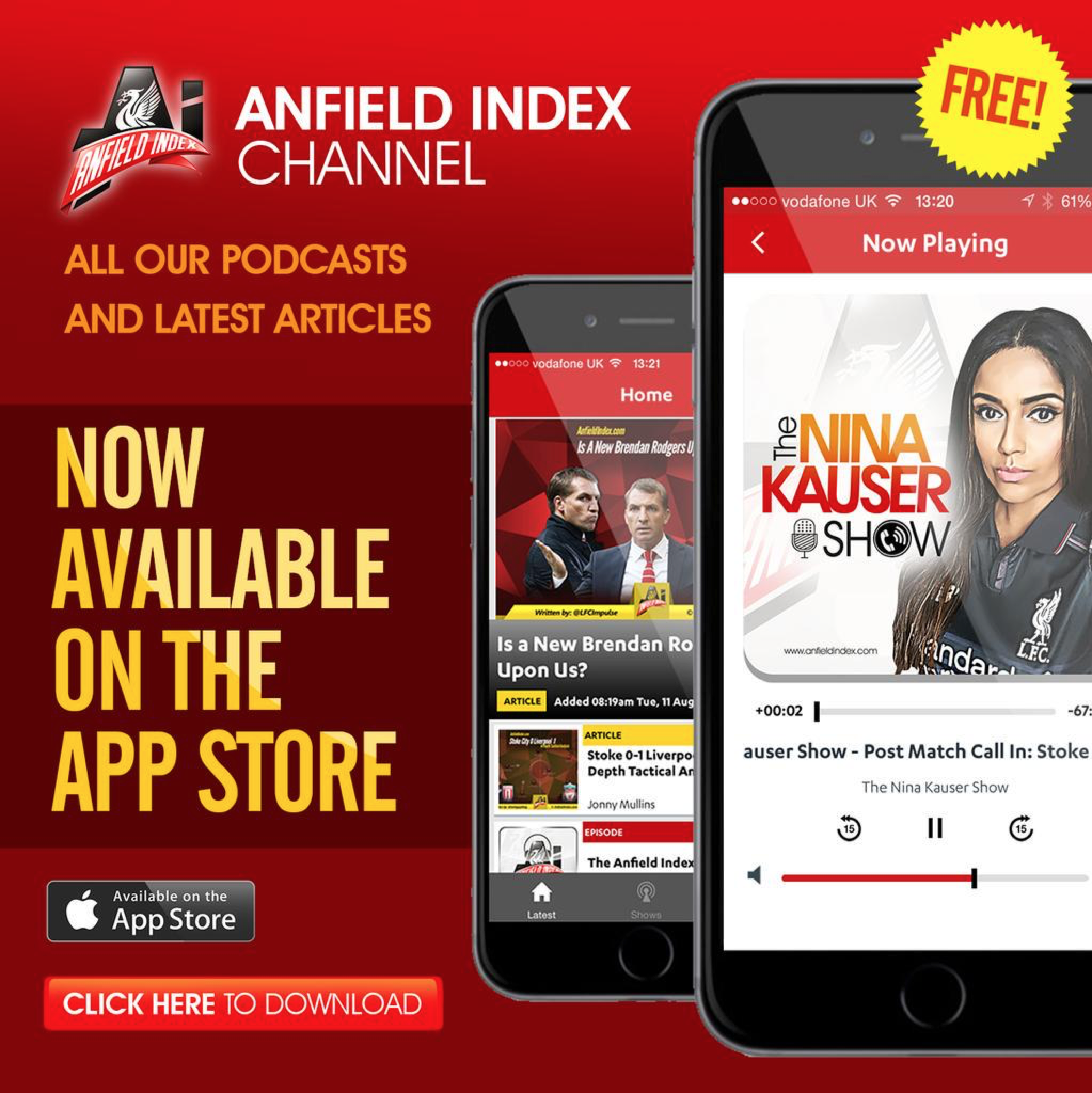 There was a piece in Mail Sport that typifies the reportage on Liverpool's 2014 summer recruitment. On Adam Lallana, the verdict was that the "jury is still out" whiles Markovic was rated a "miss". But for an avid follower of Liverpool, Lallana has not done any better in a Liverpool shirt than Markovic. Liverpool's poor performances last season were not because Markovic or Moreno or Manquillo were poor, it is because the "marquee" recruits like Lovren and Lallana failed to live up to expectation. Both club and manager were insistent that players like Markovic, and Moreno were acquired for the future.
"Arguably, I think he's gained the confidence from knowing he was going to start in the team, and he stood up to the challenge really well today. I thought he was very good last week and that is confidence. I always felt in his second season he will be a better player"

"It is such a huge move to come here and it is only when you are in you realise the expectation".
These were Rodgers' comments on Lovren before the Bournemouth match. But he seems not keen to grant Markovic the second season to become a better player. Brendan Rodgers' much trumpeted ability to develop young players has been used as the bait to attract some young talents to the club. If the management of the development of these talents especially the non British ones does not improve, young talents will be turned off from moves to Anfield.
Betwen Markovic, Lallana and Lovren, the Serb has the highest probability of reaching the valuation Liverpool met to get him to the club given his talent and age. It is a strange scenario that players who need to make mistakes as part of their development process are afforded little or no patience but the supposed premier league proven and experienced ones get the patience of the manager. The perceived "committee signings" versus "Rodgers' signings" may be attributed to this. But if FSG's method of operation is to succeed, young talented players like Markovic, Ilori, Moreno etc should be afforded the environment to grow. Otherwise, the model is a waste of everyone's time and patience.