Let's be honest here, Liverpool fans are rarely content. The highs of 2013/14 wet our appetite for what could be and many have failed to readjust their expectations since. A club with as much prestige as Liverpool should be challenging for the title year in and year out but for various reasons we aren't in a position to really push for that. Fans find it difficult to accept this. They can't accept Liverpool aren't set up to push for the title both on and off of the field. This isn't accepting mediocrity as certain fans will try to claim, this is  just being realistic.
Fans are now jumping on the 'net spend' bandwagon due to the 'wage expenditure is par' train running out of steam, for now. Not many fans took much notice of this until the past season or two. Even managers didn't really mention it, you just have to look at Brendan Rodgers' quotes about Spurs towards the end of the 2013/2014 season – "Look at Tottenham, you spend over £100-odd million you'd expect to be challenging for the league." At the time Brendan Rodgers was lauded by Liverpool fans for that comment. If you're spending £100 million you should be challenging for the title, right? Fast forward two years and you'd be wrong. Now it's net spend that's holding you back from a title challenge.

Liverpool fans want change. A change of manager and this net spend myth is starting to turn the screw on FSG now. FSG aren't perfect, they are at fault for many things at Liverpool but using net spend to beat them with is probably the most pointless argument out there. It's fairly possible to spend over £100 million in the market and have a negative net spend (as you'll see later). Does that make a bad owner? There is still value for money in Europe, you could sell a player for £30 million and buy two £10 million players and be better as a squad but have a negative net spend. Would net spend be an issue then? Do fans just want money spent for the sake of it?
Alternatively would Liverpool fans want the club to not sell the likes of Fabio Borini and Sebastian Coates so our net spend this summer would be £15 million more than it ended up? Would this make us better, would this appease these fans?
Net Spend 2015/2016
| | | | |
| --- | --- | --- | --- |
| Team | Spent £ | Received  £ | Net Spend £ |
| Arsenal | 13 | 2.3 | 10.7 |
| Chelsea | 73.3 | 35.2 | 38.1 |
| Liverpool | 88 | 66.3 | 21.7 |
| Man City | 154.2 | 52.9 | 101.3 |
| Man United | 115.3 | 72 | 43.3 |
| Southampton | 41.7 | 38.5 | 3.2 |
| Spurs | 53.2 | 40.9 | 12.3 |
I'm sure many if not all have seen the net spend table that is doing the rounds on social media, I've taken the top 7 teams from 14/15 and looked at their business in the summer.
If you look solely at net spend, with the exception of Manchester City no team had a net spend of more than £50 million and only United spent more than £40 million. Spurs, Arsenal and Southampton all had a net spend of less than £15 million, specifically, Southampton's net spend was £3.2 million. Will fans, media and even Ronald Koeman mention this? Doubtful. They'll mention the fact Southampton spent over £40 million.
You won't hear the media or fans of  other clubs stating United only had a net spend of £43.3 million if they happen to underperform again. The only thing you'll be hearing is the fact they spent over £115 million on players and they're still struggling.
Liverpool spent close to £90 million this summer. I realise that's not much when players like Kevin De Bruyne are going for £54 million but, and this is a big but, Liverpool aren't in the market for those players anyway. If anything fans looking at net spend are punishing the club for actually doing well when selling players. The net spend is only so low because Liverpool did so well to get £49 million for Raheem Sterling. Not long ago many fans were fully behind the 'moneyball' tactic. Buy cheaply, develop and sell for big money. It's a business strategy. Now it's in full effect people aren't happy with it?
Net Spend 2014/2015
| | | | |
| --- | --- | --- | --- |
| Team | Spent £ | Received  £ | Net Spend £ |
| Arsenal | 62.2 | 19.8 | 42.4 |
| Chelsea | 87.7 | 88.5 | -0.8 |
| Liverpool | 116.8 | 81.1 | 35.7 |
| Man City | 54.5 | 19 | 35.5 |
| Man United | 147.1 | 14.1 | 133 |
| Southampton | 47.9 | 88.6 | -40.7 |
| Spurs | 34.2 | 40.7 | -6.5 |
I can't imagine the anger amongst Chelsea, Spurs and Southampton fans when this window slammed shut. I mean, how can you be happy with a negative net spend. That's right, negative. Liverpool finished the previous season 2nd, Manchester City finished 1st and both clubs have near identical net spends but did we hear much about that? Hell no. We heard how Liverpool, and more specifically Brendan Rodgers, had wasted over £100 million whereas the City fans all seemed to think City, who spent £55 million, hadn't spent enough. Liverpool spent more than double what Manchester City spent. Why wasn't net spend relevant to Liverpool fans during this window?
Net Spend 2013/2014
| | | | |
| --- | --- | --- | --- |
| Team | Spent £ | Received  £ | Net Spend £ |
| Arsenal | 57.2 | 31 | 26.2 |
| Chelsea | 106 | 58.5 | 47 |
| Liverpool | 44.8 | 28 | 16.8 |
| Man City | 91 | 15 | 76 |
| Man United | 65.5 | 0 | 65.5 |
| Southampton | 36 | 1.75 | 34.25 |
| Spurs | 105 | 115 | -10 |
As aforementioned, the window when a team spent over £100 million yet finished with a negative net spend. Tottenham Hotspur received £115 million in this window and spent £105 million. Silly Brendan, not mentioning their net spend when he claimed Spurs should be challenging for the title…
Were their fans moaning at their net spend or were they amazed at their side had spent over £100 million on talent, spending more than the likes of City and United and £1 million less than Chelsea?
Were Arsenal fans bothered that they only had a net spend of £25 million or were they excited at the signing of Mesut Ozil?
United spent the third most money this window out of those listed yet their net spend was the most. Chelsea spent £106 million and finished with a smaller net spend than Manchester City who spent £91 million, why? Because Chelsea sold near £60 million worth of talent.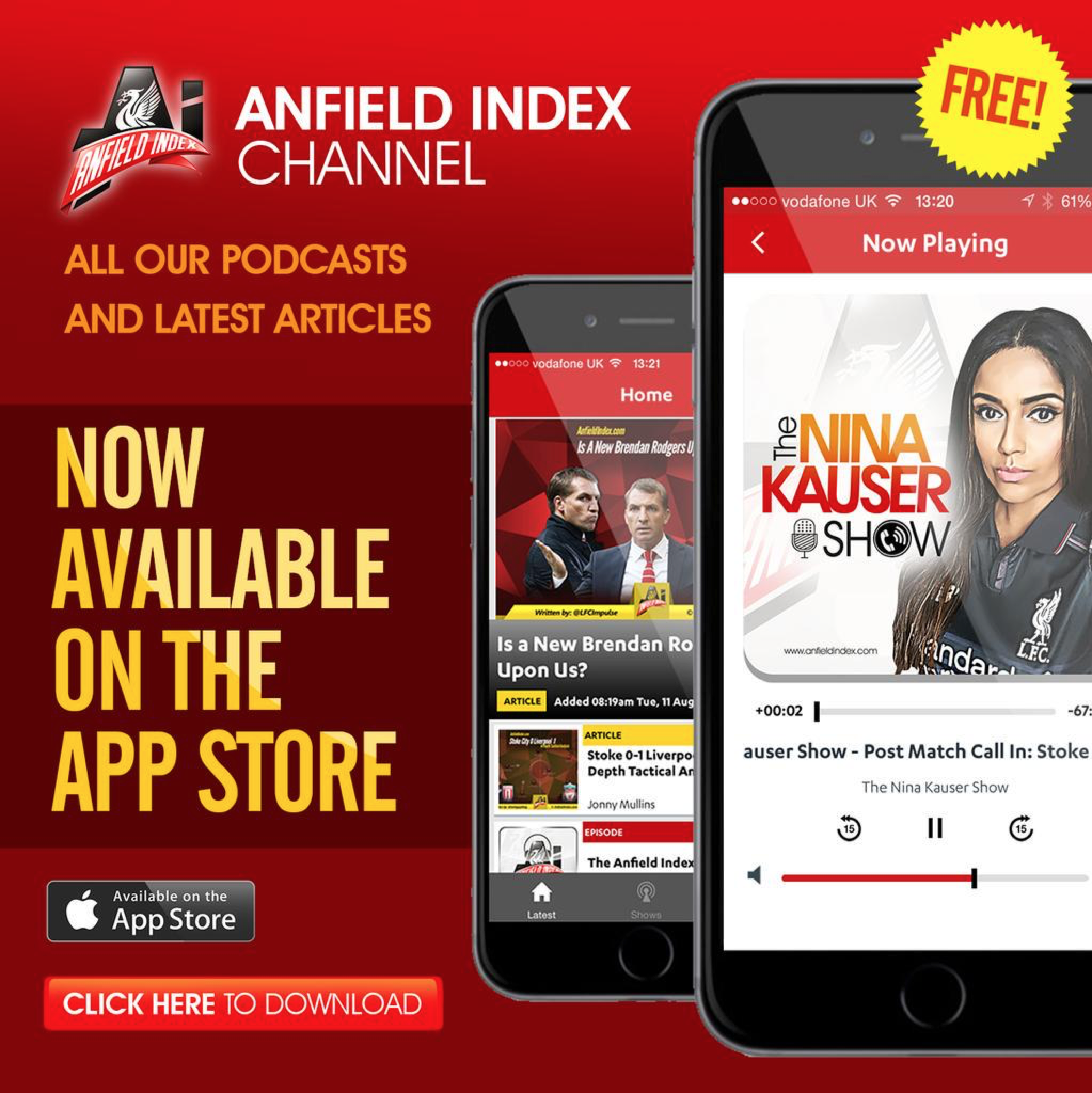 Personally I can't remember any fans mentioning the fact Liverpool's net spend was £16.8 million during this summer. The likes of Tiago Ilori, Mamadou Sakho, Luis Alberto and, erm, Iago Aspas all signed and Liverpool fans seemed content at the time. We jumped from 7th to 2nd with a net spend of less than Southampton.
In the 2014/15 season Chelsea had a negative net spend and managed to jump from 3rd to 1st. Why? They bought well and sold even better. In the same season United had a net spend of £133 million and had Liverpool taken their chances they'd not have finished top 4. Likewise, Southampton had a negative net spend of over £40 million and they weren't too far off finishing 5th. Net spend, without context, is really a nothing stat. If Liverpool had sold zero players and their net spend was only £21 million I'd see the issue, but we've not, we've spent near £90 million on new signings. It's not like Brendan is fighting for money like Rafa Benitez had to. It's not like we went bargain hunting.
If you're going to moan then moan about wasting huge amounts of money on players when there are cheaper alternatives elsewhere. Moan about FSG partly backing Brendan Rodgers so we get this mess of committee signings that aren't utilised and Rodgers' signings that are used too often. FSG should either back Rodgers properly or back the committee but don't be half arsed about it because we end up with over £50 million worth of talent out on loan whilst we have Jordan Rossiter on the bench.
Is net spend the be all and end all of the transfer window? Anger at net spend is misguided but the truth is a completely different argument. I myself wonder if somebody else was in charge if we'd see FSG loosen the purse strings a little more now FFP is lax. Are they reluctant in some ways to give Rodgers *more* money after what's gone on and if so, and they want us to progress, why not appoint a manager who will work with a committee so money wouldn't be wasted? It becomes a vicious circle because deep down many fans resent what's gone on.
If everything was as simple as many seem to think Liverpool would kill two birds with one stone. They'd spend £100 million on a player and offer them £300k per week in wages thus taking both net spend and average wages over the threshold to mean their par should be 3rd, for example.