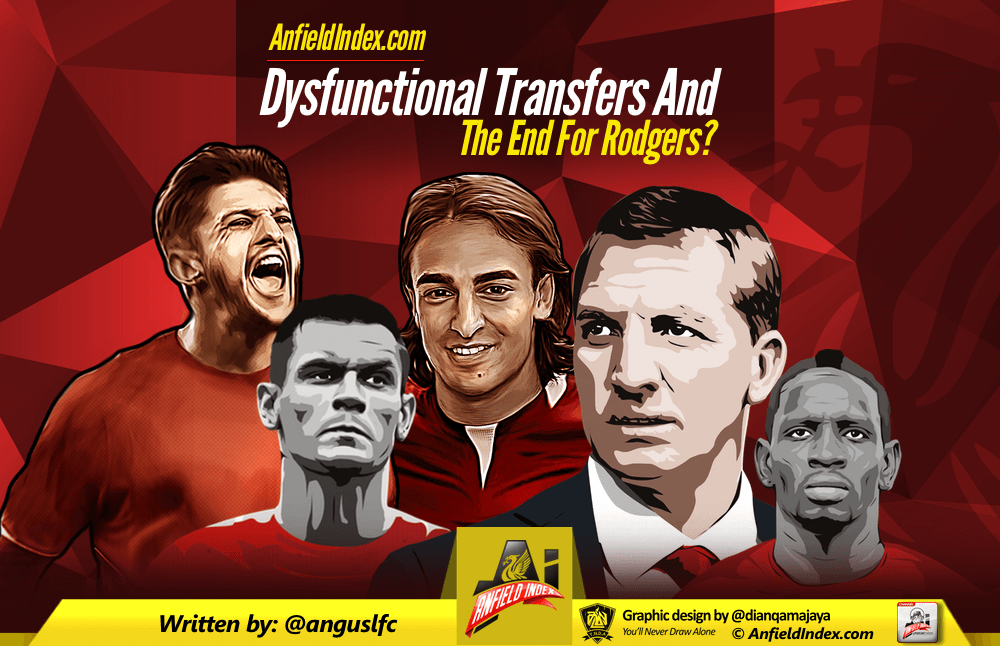 Dysfunctional Transfers And The End For Rodgers?
Since Rodgers has taken over at Liverpool 33 first team players have been signed on a permanent basis with a total of £270.50m spent. However, no significant improvement has been made.
The first reason for this can be explained by the phrase "you have to spend to stand still". This is best shown by Chelsea in the past two seasons.
Chelsea topped the league in 2014/15 from the first to last game week and won the competition by eight points. Their victory was routine and they were never seriously challenged at any point. With no major departures over the summer surely a similar season would follow in 2015/16?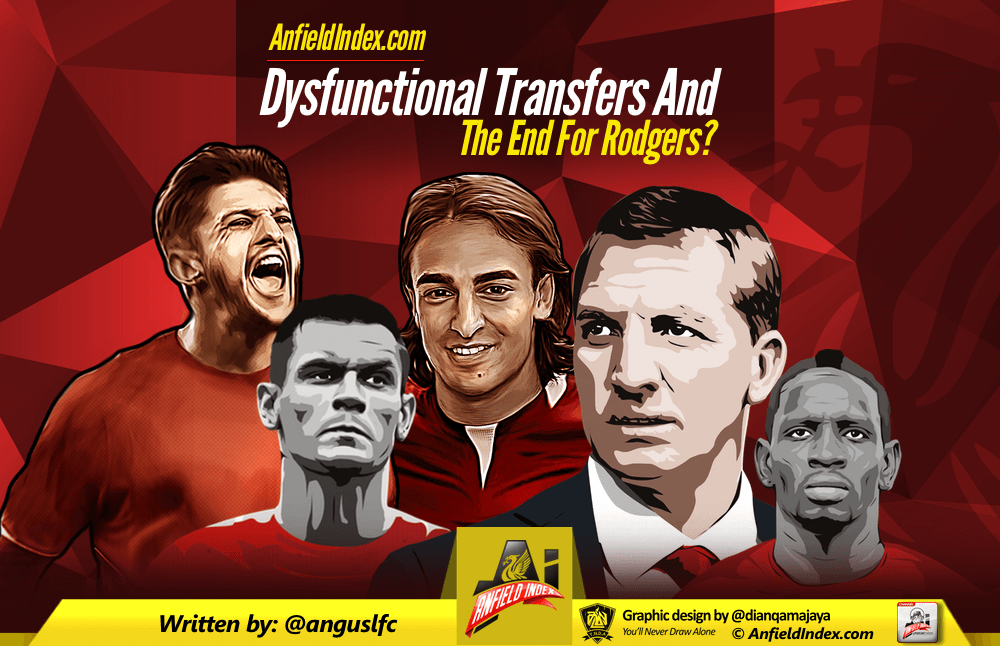 Not so. Four games into the new season and Chelsea are already five points off the top of the league and have lost just one less game then they did the whole of last season. Even with the arrival of Pedro the attack is predictable and the defense is notably weaker with Ivanovic and Terry particularly seeming to wane.
What this shows is that every team, even Chelsea, needs to spend just to maintain the same level of performance.
Let's Talk About Net Spend
Over the last five years, Liverpool's net spend is £162.63m. This translates to £32.53m per season.
To stay at the top of the league City spend £64m per season and Chelsea £45m. United are spending a similar amount to City to try and get back to the top. In fact, their spending last season was over £100m.
However Arsenal's average net spend is under £20m and over those 5 years they have managed to finish above Liverpool each season despite suffering departures of key players of a similar caliber to Luis Suarez and Raheem Sterling (Nasri, Sagna, Van Persie, Fabregas etc.)
Furthermore, Spurs have managed to finish above Liverpool in four of the last five years despite having a negative net spend.
Theoretically if Liverpool are the 4th highest spenders they should be finishing 4th or thereabouts each year. Arsene Wenger's astute management of Arsenal makes finishing 5th excusable but in five years one top four finish is unacceptable and frankly a record of 6th, 8th, 7th, 2nd and 6th is well below what The Reds should be achieving.
Suarez could be forgiven for thinking he was the sole catalyst for Liverpool's title challenge and Sterling for wanting to play for a team which regularly challenges for the title.
So if insufficient spending isn't the reason for a lack of progress what is? The answer to that can be split into two categories.
1) Poor Spending
Although the quantity of Liverpool's spending has been good, the quality has not. Many transfers have verged on the ridiculous. Carroll and Downing are famous examples but what about Borini who cost £11m but only scored 2 goals? Or Allen whose notable performances can be counted on one hand? Looking more recently there is little return from £45m on Lovren and Lallana. Even Lambert can be cited as a remarkable failure, given that he never even looked like he would fit in.
Roy Hodgson and Kenny Dalglish were infamous for their transfer dealings but in reality Rodgers is no better. He has spent more than any other Liverpool manager, in fact Liverpool spend more per goal than any other team.
2) A Dysfunctional System
Although Rodgers maintains that he has the final say on all transfers the reality is very different.
After taking over, Fenway Sports Group introduced a "transfer committee" which The Liverpool Echo detailed here. The transfer committee is largely responsible for incoming signings.
Recently Tony Barrett of The Times confirmed Markovic, Moreno, Sakho and Origi as "committee signings". Of those four none have started for Liverpool this season and only Moreno has featured at all. Clearly these are not players that Rodgers wanted and are not players that he is willing to play.
Some preference from the manager is understandable, but starting Lovren over Sakho is laughable and suggests a stubbornness that detaches Rodgers from reasonable decision making. The simple fact that Liverpool bought two left sided centre-backs for £20m and £16m respectively shows how dysfunctional transfers at Liverpool have been in recent times.
Is the Committee Good Enough?
If we agree that Rodgers is not able to make his own transfers and we accept that he will not compromise to allow for committee signings the next question that must be asked is if the transfer committee is good enough to continue with on its own?
To do this let's take a look at a history of their signings. Most of these players are confirmed committee signings (by James Pearce or Tony Barrett) but some guess work has also been done.
A difficulty in these judgments is that naturally the players will have been marginalized by Rodgers. Still, I counted five successes, six "maybe" players and five who were poor signings.
Research by Paul Tomkins has shown that as a general rule the success of each transfer is roughly 40% (regardless of transfer fee). Therefore the committee's success rate of 31%, potentially rising to 69%, is impressive. Especially considering only a single player cost more than £20m (Firmino) only one failure cost more than £10m (Balotelli).
Furthermore, the successful signings have not just been moderate successes. Coutinho now verges on being World Class and was signed for just £8m. Emre Can is a complete midfielder as well as a competent defender and looks a bargain at roughly £10m. Joe Gomez is a steal for £3.5m and even after just four premier league appearances has seen his value quadruple.
In conclusion, the evidence is that the transfer committee does work. Successes are frequent and spectacular. Failures are seldom and not costly.
If Liverpool were to invest roughly £30m a year in transfers over the next five years with the transfer committee it would seem they would have a squad able to consolidate 4th and even push on for more.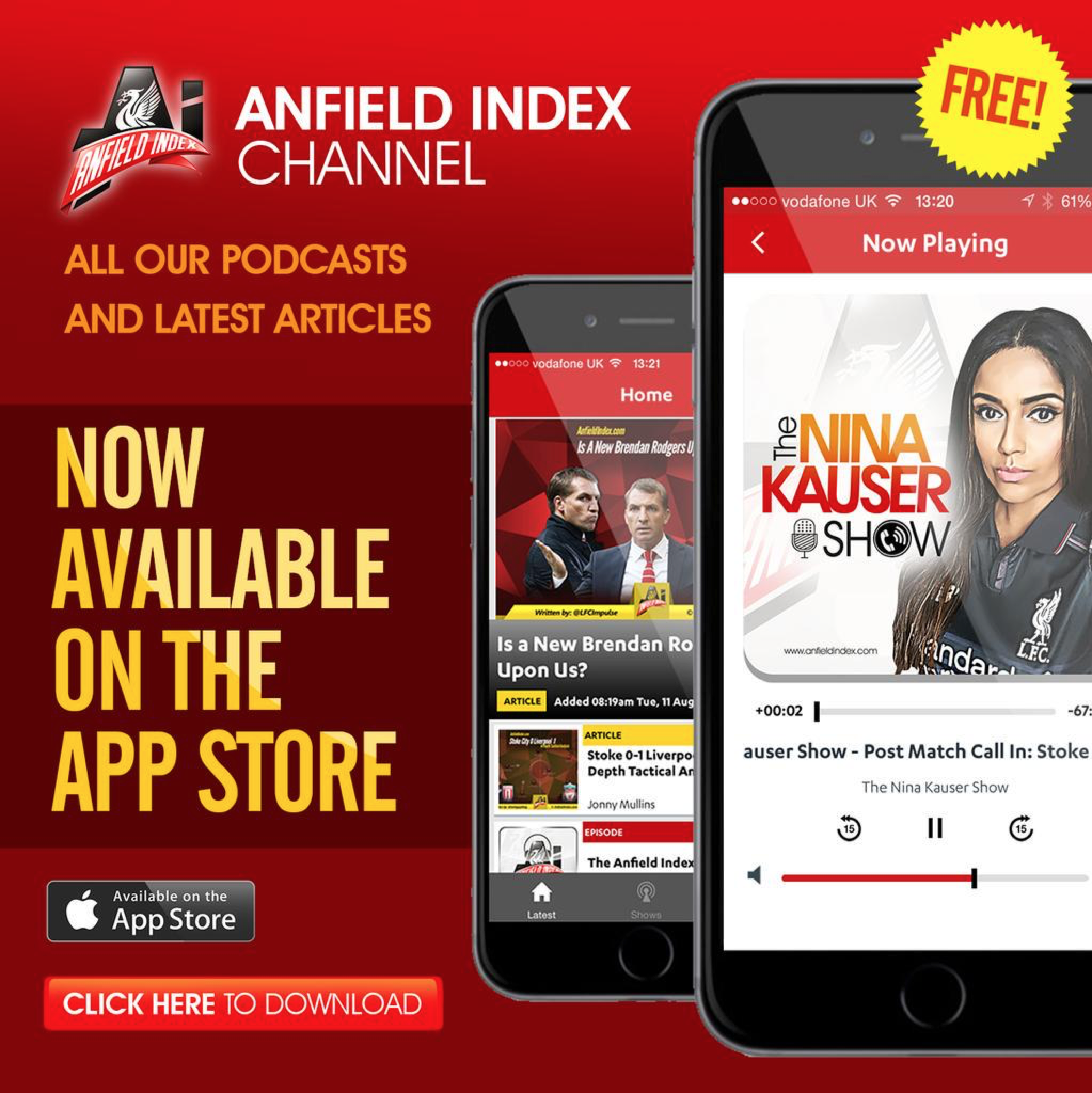 What Next?
Another disappointing season and it is very likely that Rodgers will depart the club. Frankly even with a good season his tenure at Liverpool seems impossible. The conflict between manager and committee simply can't continue if Liverpool wish to be successful.
However the practicality of finding a manager that can manage a team of players he doesn't himself sign is difficult, and signing a player a manager doesn't want is just as dangerous as letting him loose with the checkbook.
What the manager wants for his team must be the starting point from where the committee works. If the manager identifies a right-sided center half with high aggression and good aerial ability, the committee should scout players based on this profile. The manager should not be expected to choose from a selection of randomly identified targets, which you get the impression has been the case at Liverpool in recent times.
The modern game is based on financial power. Therefore, the key to success is getting the best value for money with a good budget over a prolonged time. Liverpool's budget is almost there, but the clever use of it is not.
Brendan Rodgers is a good tactician and coach, but given that financial power is now more important than anything else he is a barrier to success and must go.