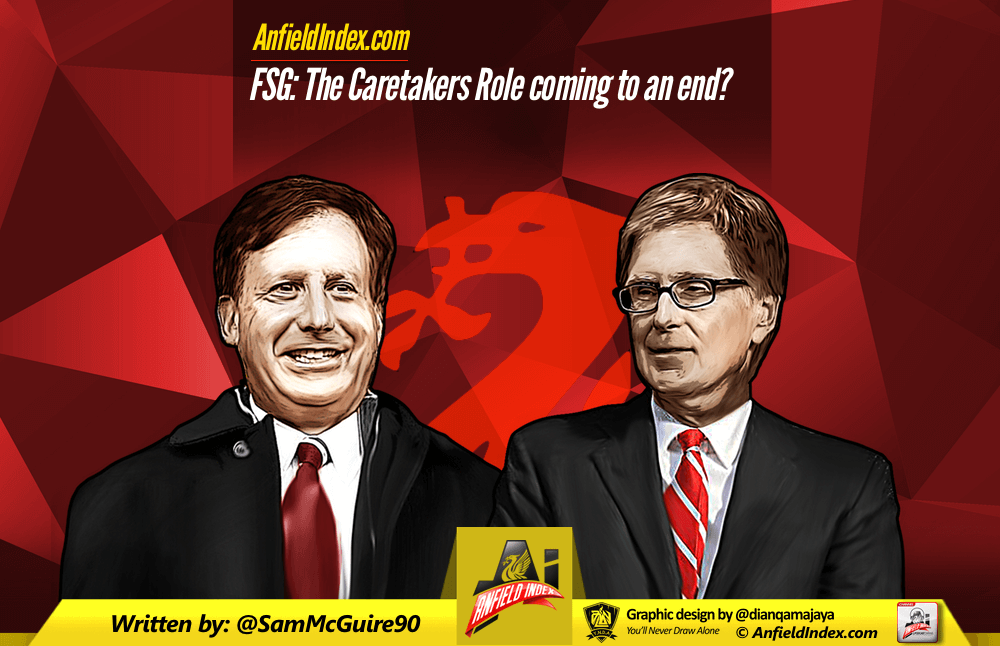 FSG: The Caretakers Role coming to an end?
A desolate house gives off a bad first impression. You see the exterior and it's judged purely on that. You don't see what's beneath the cod web and boarded up windows. You look at the rickety, rotted beams that barely keep the house standing and think it's just been poorly looked after.
Set foot on the staircase and the creaks of the once lavish wood will tell you all you need to know of times gone by.
One more storm and this house will be a story you tell your grandkids. A once grand mansion, the envy of everyone, close to being nothing. Why? Poor investments and costly mistakes. This lavish mansion needed to be built upon but various owners tried to cut corners. A hole in the roof was papered over with cardboard. Rot inevitably set in yet as inevitable as this was it shocked the owners and those involved.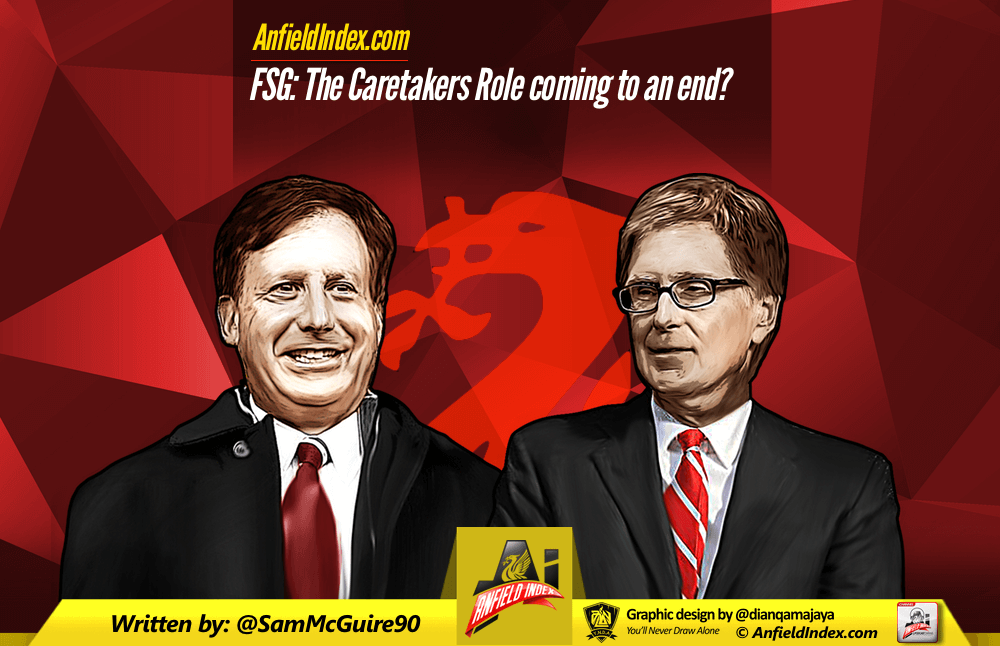 A businessman and his wife hear about this house. The potential it has and the profits that can be made.
He buys it and sets about returning it to its former glory. In some ways. He starts by getting rid of the bad foundations. The decor is brought into the modern times and it looks appealing. Electricity providers changed to save on outgoings, energy saving lightbulbs bought by the bulk. All done on a tight budget of course.  Advisors close to the businessman suggest he improves the front of house but the owner chuckles to himself, "If I was keeping it I'd spend more. I'm just the caretaker". He's right. Why spend on luxuries for somebody else to reap the rewards? You spend what's necessary to get the job done. The job of course is making it look like an attractive house for somebody to buy off of you.
People who have fond memories of the once great house are obviously grateful for them saving it. Why wouldn't you be? You do have concerns that instead of adding to this house they're simply consolidating what's there in order to make a profit. Why buy a new staircase when a lick of paint would suffice, right? It's not something you can blame them for originally, but when it's holding the development of the house back it becomes an issue.
This story may seem a little familiar to you all. It's the story of Fenway Sports Group and Liverpool FC.
I'm not knocking FSG either, they're businessmen and they've never hidden that fact. They aren't setting down roots in Liverpool though. They aren't like the owners of Manchester City or PSG. I use those two teams as examples because they've not been under new ownership for that long. They're short term caretakers of our club, overseeing it's revival but as a business, not a footballing juggernaut it once was.
John W.Henry is currently worth $2.1 Billion, so it's safe to say he's not short of money and he's not reckless with it. He knows how to run a business and under his ownership Liverpool have cut 40% off their ludicrous wage bill. Ludicrous in terms of who was earning what. At the time we weren't, and still aren't, in the Champions League but we were paying players Champions League wages. He and his team have managed to bring in a number of  profitable sponsorship deal by using his power in America. We've seen the likes of Standard Chartered, Warrior, New Balance and Majestic Atheltic all get involved with the Liverpool brand.
During his time at the club Liverpool FC has more than doubled in value. FSG paid £300 million for the Reds in 2010 and now the club is worth £650 million plus.
They had a clear idea of how they'd get by the strict FFP rules. They'd buy players young, develop them and then sell for a big profit and reinvest that money into the team. This has worked to some extent with the likes of Luis Suarez, Raheem Sterling and Philippe Coutinho. Yes I know Coutinho is still here but if Liverpool were to sell the Brazilian we'd more than likely quadruple what we paid for him. It's been said that FSG have openly admitted they wouldn't have bought us had FFP not been in place, thus meaning spending large amounts on players was never their idea. They wanted to keep it within certain parameters. FSG have given Rodgers plenty of money to spend but we've spent it poorly 50% of the time. Which leads me onto my next point.
There's no room for sentiment in business.
Why are FSG persisting with Brendan Rodgers? They wanted a transfer committee in place yet hired Brendan Rodgers despite him saying he wouldn't work with one. They forced a transfer committee onto him with the sole purpose of having the committee identify players such as Lazar Markovic, Mamadou Sakho, Emre Can etc. Players who could be developed and sold for profits. It makes sense on paper but when these players don't meet what Rodgers is looking for in a player it becomes an issue because you're wasting 50% of your transfer budget on players that won't play. You should either stick with Rodgers or replace him with a manager who plays the game.
Secondly, with Manchester United so weak currently and top 4 there for the taking, why aren't they doing all they can to get that Champions League spot? Yes we spent £90 million this summer and I'm happy with the signings but don't you ever think if we stepped it up a level we'd surpass United? We seem to be shopping on a level that'll consolidate us, not push us on. There is no reason FSG couldn't have sanctioned as big money deal for a big player and offered big wages as a huge statement of intent that we're doing everything we can for top 4 and we're replacing Gerrard with another huge name, but why would they? They aren't staying at Liverpool. That would be an unnecessary expense.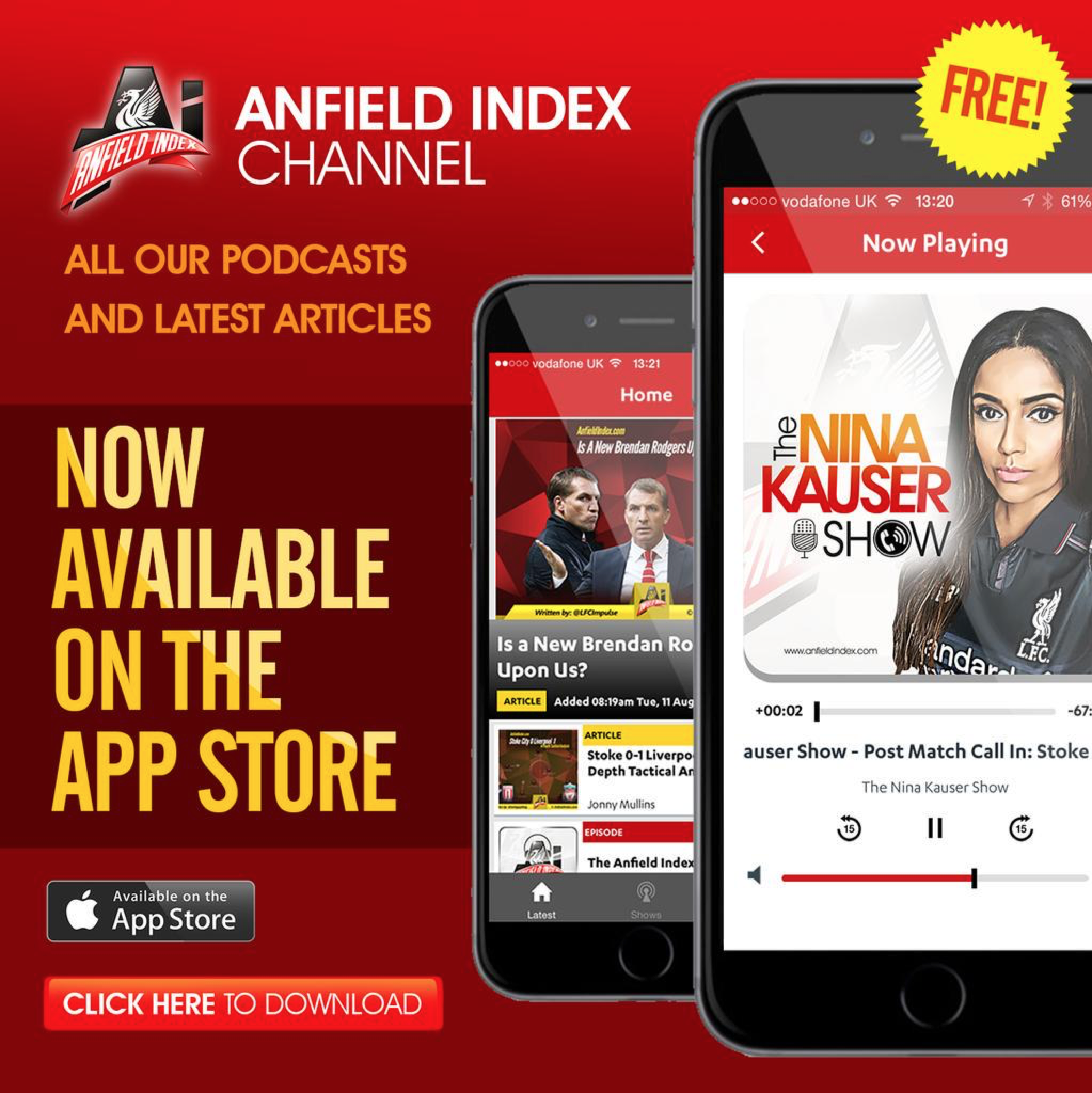 Lastly, If FSG really wanted to get top 4 then why would they persist with Brendan Rodgers after last season. It wouldn't be change for the sake of it either. Poor performances, not showing up in big games and an utterly abysmal finish to the season. That's grounds to be dismissed in the cut throat world of football. It's not like they had no other choices. Jurgen Klopp and Carlo Ancelotti are just two managers out of a job. You then have to consider the cost to sacking Rodgers and his staff. Then hiring a manager and his staff. Then backing them in the market. Cheaper to just stick with a manager that gives you top 7 football and maybe, just maybe, surprise you and get you top 4 again but it's not a necessity.
Paul Joyce recently said the club 'expected a slow start'. That epitomises, for me anyway, how FSG aren't bothered about making top 4. It's viewed as an added bonus to them. Our start was difficult on paper but if you really want Champions League football you plan accordingly. You don't write off the opening few games, you buy, you plan and you come up with ways to maximise the chances of winning and if it costs money then so be it. You pay now and reap the rewards later when you've got a Champions League side.
You can't hate FSG, they've developed the club and it's at its most healthy in years but Liverpool FC need to take that step soon and really go at it for top 4. Investment is needed in the squad, more than FSG are willing to spend. If they hang on to the club for too long it could stunt the progression of the club. The gap between top 4 and the rest won't be this close for a long time in my opinion.
With FFP being so lax now it feels to me like that has come as a surprise to FSG. This could be a few years ahead of their projected plan but it doesn't matter much. They always intended to sell Liverpool and it all points to that. As soon as the stadium expansion is complete I personally wouldn't be surprised to see FSG sell up. Liverpool are an attractive proposition now, increased stadium, huge sponsorships and an incentivised wage bill. The foundations are there for new owners to build on.