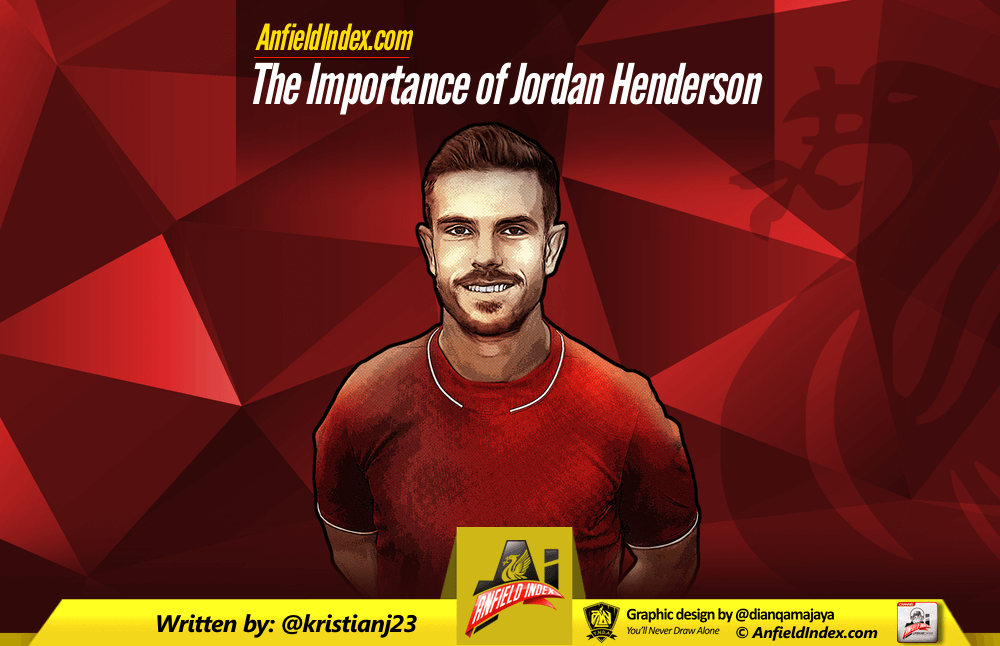 The Importance of Jordan Henderson to Liverpool
It's often said that you don't know what you've got until it's gone. That statement will certainly ring true with Brendan Rodgers, who is likely to be without his captain Jordan Henderson for a while after the midfielder travelled stateside to seek assistance with a heel injury. Liverpool's captain has already missed three games and following recent results his stock has arguably never been higher.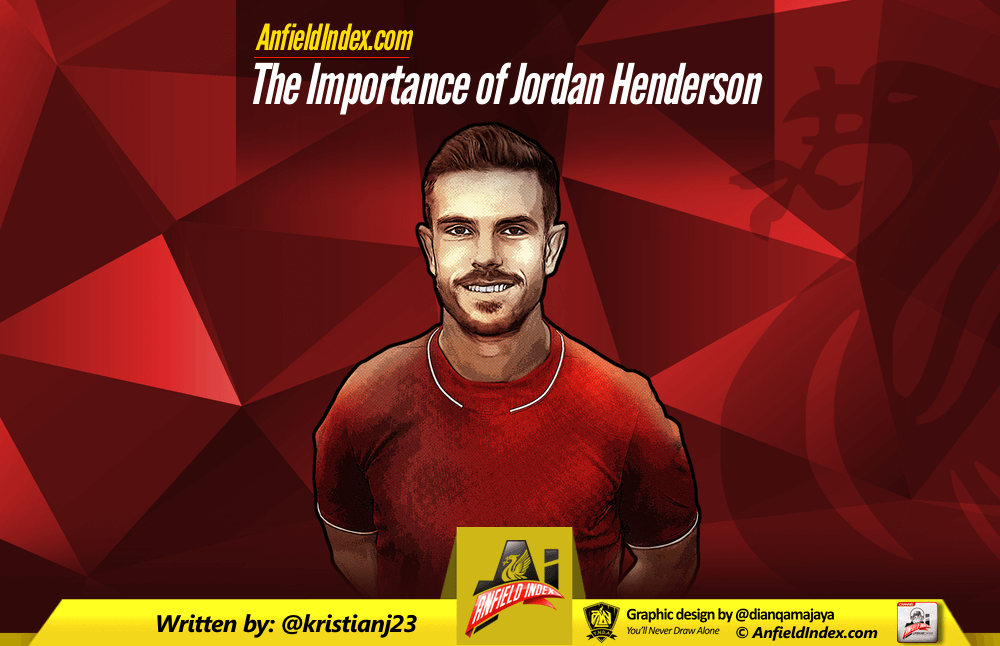 Liverpool took maximum points from the two games that Henderson started this season. In his last outing, the 1-0 victory at home to Bournemouth, he teed up Christian Benteke's winner, but when he left the field early in the second half Bournemouth began to get a grip on proceedings and Liverpool lost the midfield battle. The captain hasn't featured since August 17th and the Reds are yet to win a game in his absence. In simple terms, Liverpool have won 100% of this season's games when Henderson has featured, but 0% of those that he's missed. Granted, it's a small sample size, but it's a staggering statistic and the pattern is consistent over the previous two campaigns aswell.
Henderson started 36 of Liverpool's 38 Premier League games last season, with the Reds winning 50% of those matches. The two league games that he didn't start brought a grand total of just one point – a 0-0 draw at home to Hull City and a 3-1 loss at Crystal Palace. Once again, Liverpool's win percentage with Henderson out of the side stood at 0%.
Going back to the season before, Liverpool won a staggering 71% of the 35 league games that Henderson started in 2013-14. We all know what happened next. His injury-time red card against Manchester City ruled him out of the games against Norwich City, Chelsea and Palace and our title hopes went down the drain. Although we beat Norwich 3-2, the subsequent 2-0 defeat to Chelsea and 3-3 draw at Selhurst Park shattered the dreams of millions of Reds fans worldwide.
Since the start of the 2013-14 campaign, Liverpool have won just one of eight games without the current skipper. I'll repeat that – one game in eight. Or to put it another way, Liverpool's win percentage with Henderson since August 2013 is 62%. Without him, it drops to 12.5%. This shoddy sequence includes home matches against Hull and West Ham, with the only victory coming at Carrow Road, when Liverpool went into the game on the back of 10 successive league wins.
Liverpool's win percentage with Henderson is 62%. Without him, that drops to 12.5%.
While the standards of many Liverpool players dropped off a cliff last season, Henderson is one of the few Reds players who could hold his head high. He contributed more goals and assists last season (15) than Yaya Toure, Juan Mata, Robin van Persie and Christian Eriksen, and topped the Liverpool assists chart with nine in total, the same number as David Silva and more than Alexis Sanchez or Mesut Ozil managed.
However, stats only tell part of the story. Henderson is now the senior Liverpool midfielder and sets the tempo of the game with his range of passing. His gnarly attitude was badly missed in the 3-1 loss to Manchester United, where his energy and drive could have tipped the game in Liverpool's favour. So too at home to West Ham, when the Reds were painfully pedestrian in all aspects of their game. Henderson plays the game at 100mph – which can sometimes be his downfall – but right now Liverpool desperately lack the urgency and verve that he brings.
With the pressure mounting on Rodgers, he'll be hoping that Henderson returns to the starting XI sooner rather than later. So here's to you Jordan Henderson, Brendan loves you more than you will know… now more than ever.