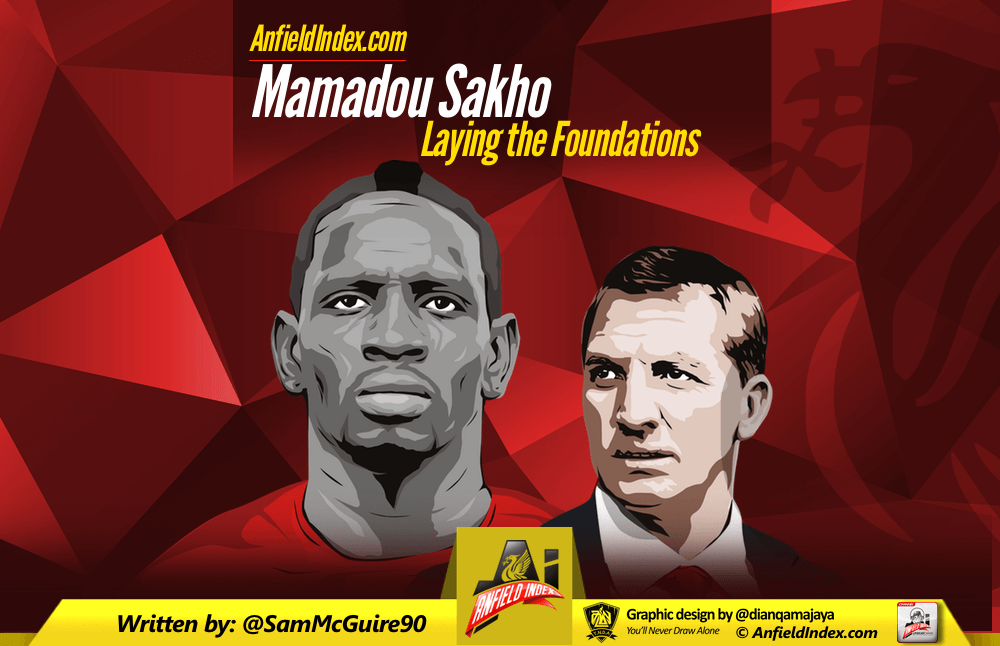 Mamadou Sakho - Laying the Foundations
A friend recently asked if I had a monthly reminder on my phone to put a tweet out about Sakho only having x amount of months left on his current deal. Sad to say I had to cancel that reminder now.
Myself and many more Liverpool fans got their wish on Friday when it was announced that Mamadou Sakho had signed a new deal with the club, committing his future to the Reds till 2020. It was welcomed news with the French International only having 18 months remaining on his current deal. Is this the beginning of change?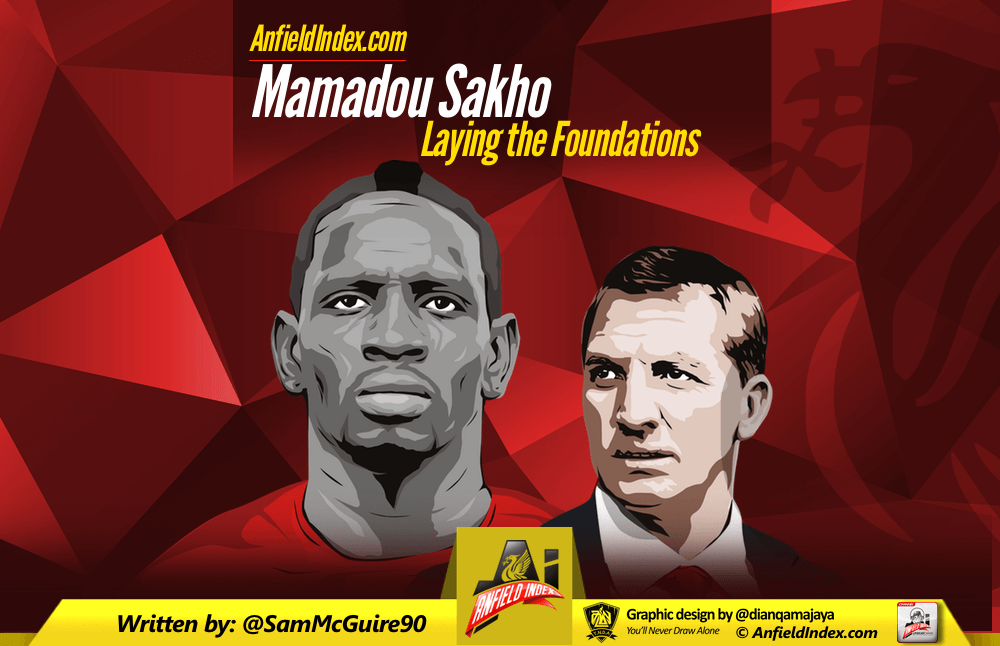 Like many current Liverpool FC players Sakho seems to split the opinion of fans. There are still a collective that view Sakho is an accident waiting to happen, bambi on ice and the reincarnation of Djimi Traore due to how he looks with the ball at his feet. Then opposing them you have fans that see what Sakho brings to this weak Liverpool defence. He's by no means perfect but he's the best we've got. He's a front foot defender, he has pace, reads the game well, is strong in the air and can pick a pass. All traits you need in the Premier League.
When I heard the news I was a little surprised, I didn't think he'd sign a new deal whilst he wasn't playing regular football. Why would he with the European Championships at the end of the season in his home country? He needs game time to get selected. Then the cynic in me thought maybe he agreed to a new deal for a small pay rise before he's sold in January. That way he gets a pay increase and Liverpool as a club protect his value. As a business you can't afford to make a loss on Sakho when in today's market the likes of James Chester are going for close to £10 million.
There are doubters, plenty in fact, who don't believe this squad has the talent. I disagree. I think the talent is there. The talent to lay the foundations for years to come and the news that Sakho has signed a new deal is the beginning of it all. His potential inclusion in the starting XI is what will lay the foundations for Liverpool to turn it around this season.
What does it represent? It means Dejan Lovren isn't a guaranteed starter at left centre-back. He can be taken out of the firing line for a few weeks so everybody can see how much of a danger Martin Skrtel is instead. It also shows that the 'committee buys' aren't dead and buried at Liverpool despite so many fans giving up all hope.
Tactics
I'm going off the basis that this means Sakho will start the next few games, or until injury. This couldn't come at a better time with the next few games being at home Liverpool are likely to face teams that come to Anfield to defend and make it difficult much like West Ham did. His inclusion aids the Liverpool side in an attacking sense.
Not only does Sakho improve us defensively he also improves us offensively. His passing out from the back is something we've lacked in our opening games as we've seen our midfielders drop deep to start attacks and it means we get overran. As shown in the Europa League game against Bordeaux, Sakho has the ability and vision to play the ball into the feet of Coutinho and Adam Lallana, in the attacking third, which means the centre-midfielders can push on to support them. Sakho bypasses the midfield and it automatically puts the opposition on the back foot as we've bypassed the press.
This is important when trying to break a defensive team. If you watched Man City vs West Ham on Saturday night you'd have seen a wonderful finish by Kevin De Bruyne but that all came from Nicolas Otamendi putting an incisive pass into the feet of Sergio Aguero who was able to put in De Bruyne. West Ham were set up to make it difficult for Yaya Toure and Fernandinho as they received passes so Otamendi just missed them out to great effect. Liverpool could've done with that. It also gives the team greater control in the midfield and a base to build attacks from. Instead of lumping the ball forward to an isolated Benteke we'll be able to actually build and attack with passes. Who would've thought it?
Leadership
It's no secret the Liverpool defence lacks leadership and has done since Jamie Carragher hung up his boots. It's even more of a worry now the team as a whole lacks leadership. The likes of Luis Suarez and Steven Gerrard leaving coupled with the fact Jordan Henderson is out injured until November, it's left the team looking a little lost. For all his experience James Milner seems to be lacking in the captaincy role as of late and it's a concern. That's why in the Europa League game it was really positive to see Mamadou Sakho take the captain's armband and actually talk players through the game. Joe Gomez had a few scary moments and every time I saw Sakho call him over and talk to him. He was visibly bossing Jordan Rossiter about who was sat just in front of the defence and the whole unit looked more comfortable.
You need this. Liverpool lacked this in games against West Ham and Manchester United. I saw Danny Ings speaking to Joe Gomez against United and I thought to myself "What the f*ck is Ings going to be saying to Gomez there about defending?". Similarly against West Ham, the ball goes out of play and you see Mark Noble grab a few West Ham players and talk to them whereas Milner went to get a drink. Gerrard wasn't the most vocal of captains but even he'd grab players from time to time and tell them to sort their shit out.
This improved performance with youngsters against Bordeaux wasn't a coincidence. This was Sakho stepping up to the plate and showing Liverpool he's got exactly what they need right now and forever. Passion, leadership and fire. Liverpool are in a rut right now and it's that determination you need in your XI.
Determination, that's Liverpool fans have been calling for. Certain fans want more Scousers in the squad but what about an adopted one? After signing his new deal Sakho did an interview with LFCTV in which he calls himself a Scouser. Granted his accent may need a little work but the sentiment still stands. Sakho sees himself as one of us. He's going to do whatever necessary to win a game for Liverpool. You'd be adding some heart to our tinman like performances as of late.
Sakho committing his future is a massive boost to the club. Short term the benefits of getting him into the team can't be ignored and long term it's set the club up with a centre-back capable of helping develop Joe Gomez into fulfilling his potential.