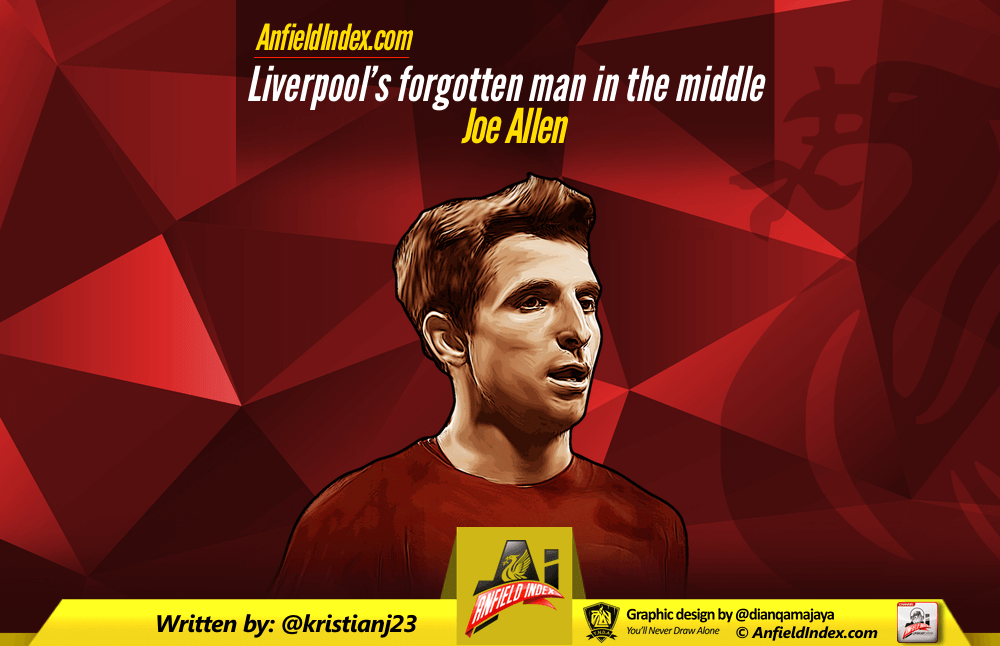 Liverpool's forgotten man in the middle - Joe Allen

Joe Allen was always going to face an uphill battle ever since Brendan Rodgers labelled him "the Welsh Xavi" on the now infamous 'Being Liverpool' mockumentary documentary.
Motor-mouth Rodgers clearly didn't help Allen with such fanciful comparisons, but it's another quote from his international manager, Chris Coleman, which underlines his qualities.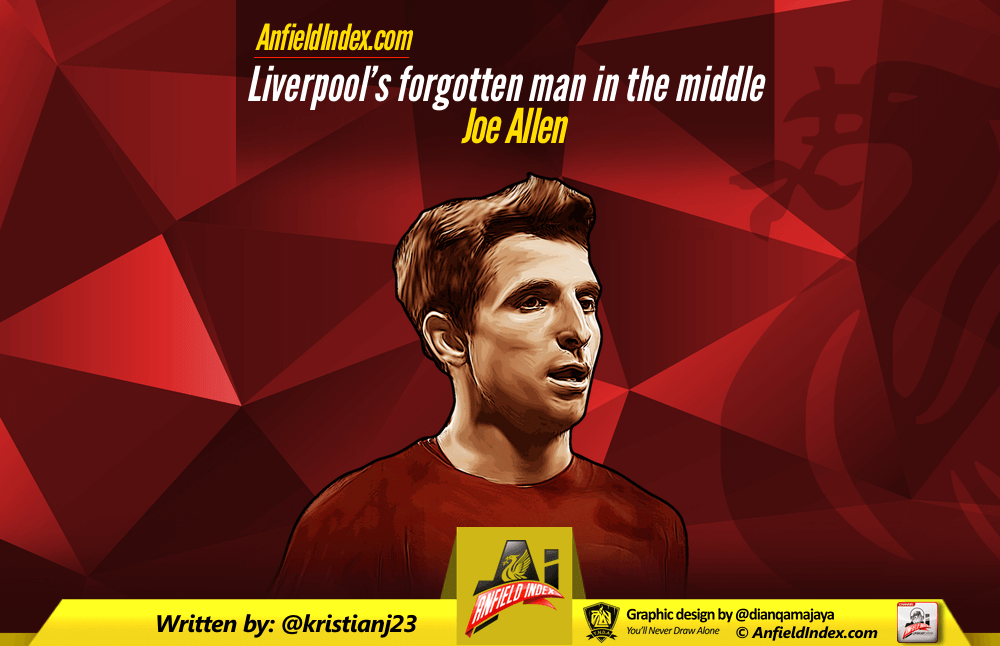 "Joe is a great player. He's so important to the way we want to play – stopping attacks, linking our defensive play, linking to forwards.
"He's so intelligent, incredibly brave in possession, his awareness is amazing. He knows where to be and when to be there.
"We speak about Gareth [Bale] and Rambo [Aaron Ramsey] because they're great players, but Joe and the job he does for us is crucial."
For Coleman to mention Allen in the same breath as Bale and Ramsey is high praise indeed.
Quite where he fits in at Liverpool has never truly been established, but that's not to say he can't be an invaluable asset for the Reds.
Considering this, perhaps Allen's greatest quality is his ability to come off the bench and seamlessly get up to speed with the game.
The finest example from of this came in Liverpool's 4-3 win over his old side, Swansea, in 2014. Allen replaced Sterling as a 58th-minute substitute with the scores locked at 3-3. Anfield was on edge, but Allen slotted effortlessly into a chaotic game to calm the Reds down with his clever use of the ball. The Reds went on to nick it 4-3.
Against inferior opposition at Anfield, Allen could give Liverpool a little more attacking impetus than Lucas. The Welshman recycles the ball effectively and although he won't open up a team with a 40-yard defence-splitting pass, his constant probing is likely to wear down those who come for a point – and we've seen plenty of sides be successful at doing so in recent months.
Not only can Allen maintain pressure with clever use of ball, but he also isn't afraid to get stuck in. The 25-year-old won a higher percentage of his duels (51%) than Henderson (46%) or Lucas (41%) last season, and significantly more than Milner (36%) has so far in a Red shirt.
In the current system, Allen could line up alongside Lucas in central midfield to provide a more solid platform in tricky away fixtures against Everton, Chelsea and Man City. At home, he could replace Lucas to give the Reds more incisiveness with the ball.
Great sides are often made up of squads of 17 or 18 players, not simply the starting XI. With Henderson out for at least another month, Allen has the opportunity to seize his place in the side.
Whether he starts or makes an appearance as a substitute, it all starts with the derby. No pressure, then.