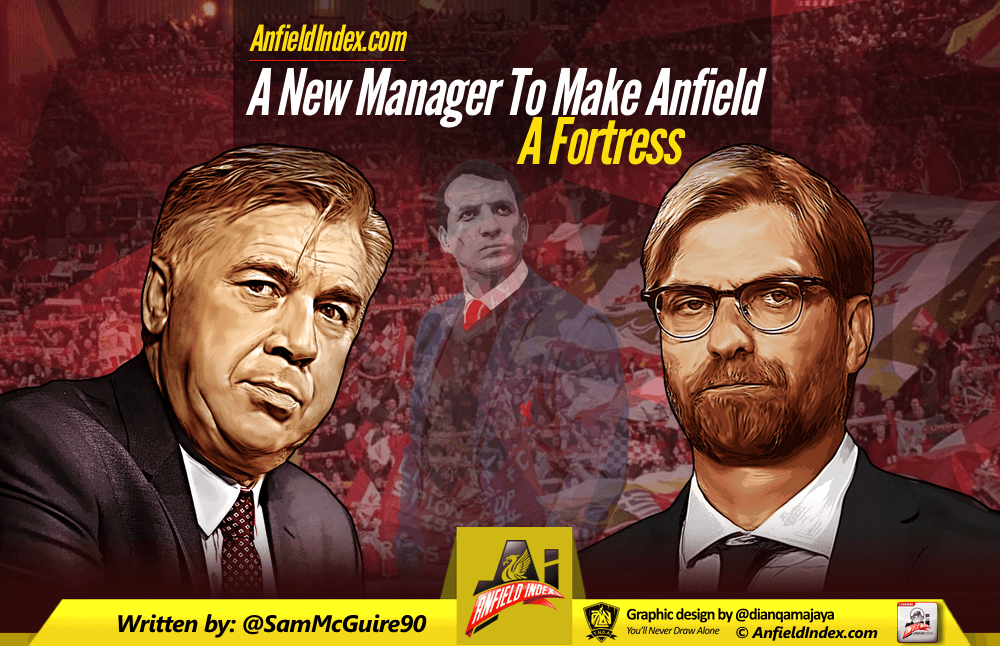 A New Manager to Make Anfield a Fortress
When I was a child I was kind of obsessed with Teenage Mutant Ninja Turtles. I know the follow up question to this and the answer is Raphael, the red one, obviously. I'm sure you're all familiar with the story of these four turtles so I won't bore you with that.
I was obsessed to the point that when I was five my parents went away for the weekend and left me with my Grandparents, they returned and told me they'd got me a present. Something I'd wanted for ages. My response was "You finally got me Krang?!". Krang was Shredder's boss and kind of looked like a brain, he was the only one missing from the whole set. It wasn't the toy. Instead it was the Liverpool home shirt, the one with the collar from 1995/1996.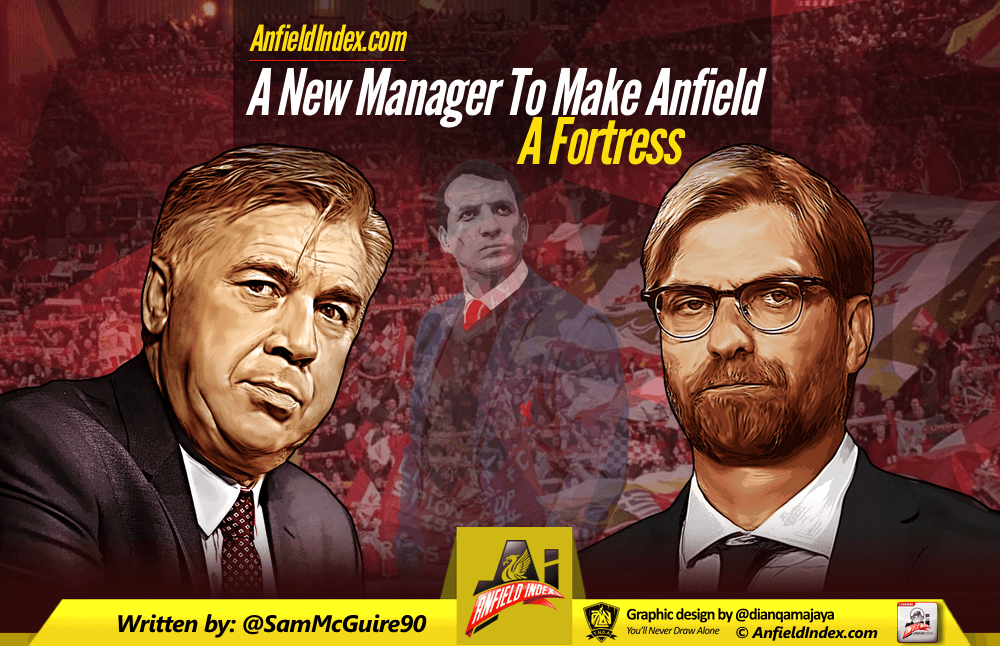 Having established that I was a little obsessed with these four pizza eating turtles, it won't shock you to hear that whenever I built a den I'd call it a lair; the name the turtles used for their home. So every day after school I'd come home and go about my business building my lair.
It had all of the essentials: pillows, action figures, my turtle cup, a television, and I'd throw a quilt over the top of it all to finish it off. I was content with that. I wasn't, and I'm still not, one for luxuries. I thought my lair was boss. Then on one of the days, my Dad was home from work early and joined in with me when I was in the process of building my pillow sanctuary.
"Sam, why don't you do this?" he said whilst tucking one part of the quilt behind a book case I had.
"Then tuck the other side behind your bed, so you aren't using your head as the tent pole. Then you can leave your TV on the side so it's not on the floor and you don't have wires all over the place."
He had a point. His way meant I could move without my cave collapsing and I had more room because my TV wasn't on the floor. This was 20 years ago too, so TVs back then had massive depth to them.
Looking back it was pretty obvious but being a kid I just did the bare minimum to get what I wanted. I wanted a lair. I built what I thought was a lair but in reality it was a big top tent and my head was the supporting beam. I had everything I needed, I just wasn't using them properly. Somebody with a little more experience came in and sorted the foundations.
Can you see where I'm going with this?
Anfield is currently a big top tent and we need it to be a lair.
"Ey lad, the supporting beam for the entire tent is in some mud, fancy moving it?"
"Nah, it'll hold for the time being."
"Seriously, I'd move it now so you don't have to dramatically shift the entire tent in a few weeks like."
Liverpool's season; hardly convincing to begin with, but no change until something drastic happened (the loss to West Ham) and we had to start all over again with the 352.
There are no foundations there, a bit of wind it'll all collapse. Teams come to Anfield knowing this and that's why they're getting results they have no right to get. Panic stations set in when there's a bit of an attack and we end up with seven defensive players trying to keep the team from crumbling.
It's frustrating for me because Liverpool have everything in place for it to be a lair. A sanctuary away from the press and the media. A fortress it once was.
Anfield should be a place which visiting teams fear, but a home away from home for the Liverpool players. Sixteen of the teams in the league should arrive knowing they're going to be clinging on. They should know it's going to be defence against attack, except they've never faced an attack like this. A team that unites with the fans. The Kop can literally suck balls over the line. Just ask Chelsea. All we as fans ask for it some positivity and some good football.
People will say it's a stretch and I have had an agenda against Brendan Rodgers and maybe I'm part of the conspiracy that randomly spouted up, but a new manager gives Anfield a completely new feel.
Give this team an adrenaline shot, a purpose and an identity, and teams won't be leaving Anfield with a point. There's a hungry team there waiting for this new lease of life. They may still have been playing for Rodgers but did they look energised? Did they look like they had it in them to finish teams off at home? In consecutive games now we've scored within five minutes and failed to stamp our authority on  a game. I never feel like a lead is safe when playing at Anfield. Do you?
There's no reason whatsoever that Liverpool should've played Bournemouth, West Ham, Norwich, Sion, Carlisle and Villa, all at home, yet only emerge with two wins. These should be bankers. Games we score two or three goals in each. You can't take these games in isolation either, they're a collective.
As I mentioned earlier, Liverpool have everything needed to make Anfield a fortress, they just need a shuffle and a few home improvements, much like my lair did.
I'm not talking about a new stand either. Liverpool need somebody with more experience than Rodgers to see what he's got as his disposal and make the tweaks necessary much like my Dad did to my lair. You need a manager to utilise the players he has at his disposal. A man to use Nathaniel Clyne as a right-back and maybe even Emre Can in midfield to add some presence to it. A man to set up the Reds to attack teams instead of setting up teams who are fearful of losing.
Sometimes all it takes is a fresh pair of eyes for all this to happen.
I miss Anfield being our lair. That place that we called a home away from home. I miss the Kop shaking under my feet as a united fan-base roared the players on to victory.  Right now it feels like – to use a circus comparison again – watching Liverpool is like watching a 20-stone man attempt to be a trapeze acrobat having watched, a week prior, a bearded woman pass herself off in the world's strongest man attraction. Square pegs round holes. It'll never be a fortress whilst there are so many fundamental flaws.