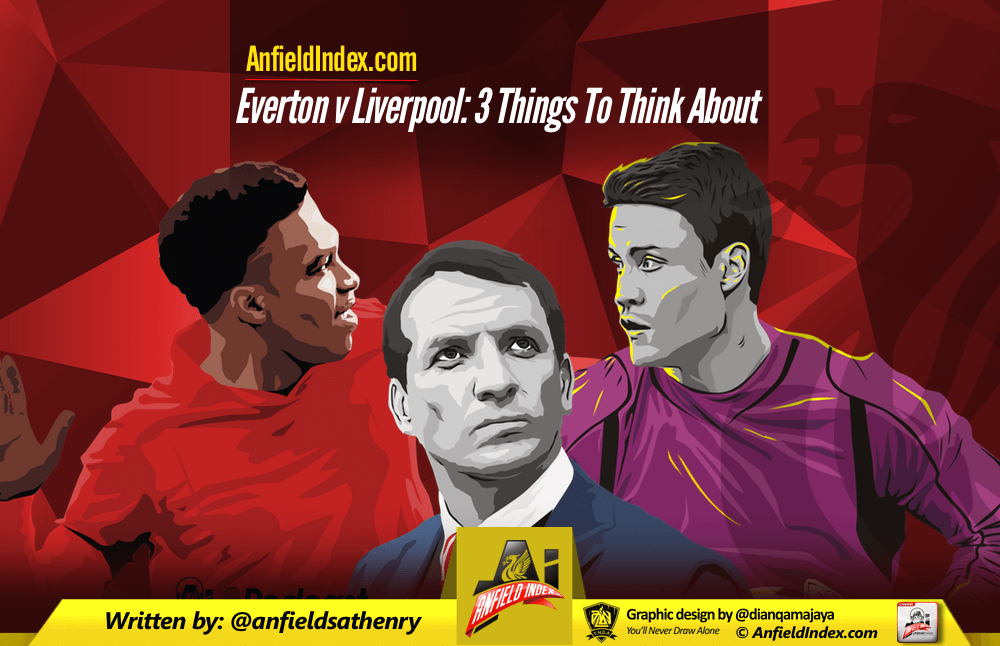 Everton v Liverpool: 3 Things To Think About

Ahead of the Merseyside derby this Sunday, Liverpool head into the historic tie under immense pressure. Unlike previous encounters, the Reds aren't the favourites.
Brendan Rodgers has led the squad through a hail of poor performances and is only just holding onto his job, Daniel Sturridge has the weight of a club on his dodgy ankles and a loss could be the catalyst for drastic change at England's most successful, and currently most suffering, club.
Here are three things to think about before the 1.30pm kick-off on Sunday.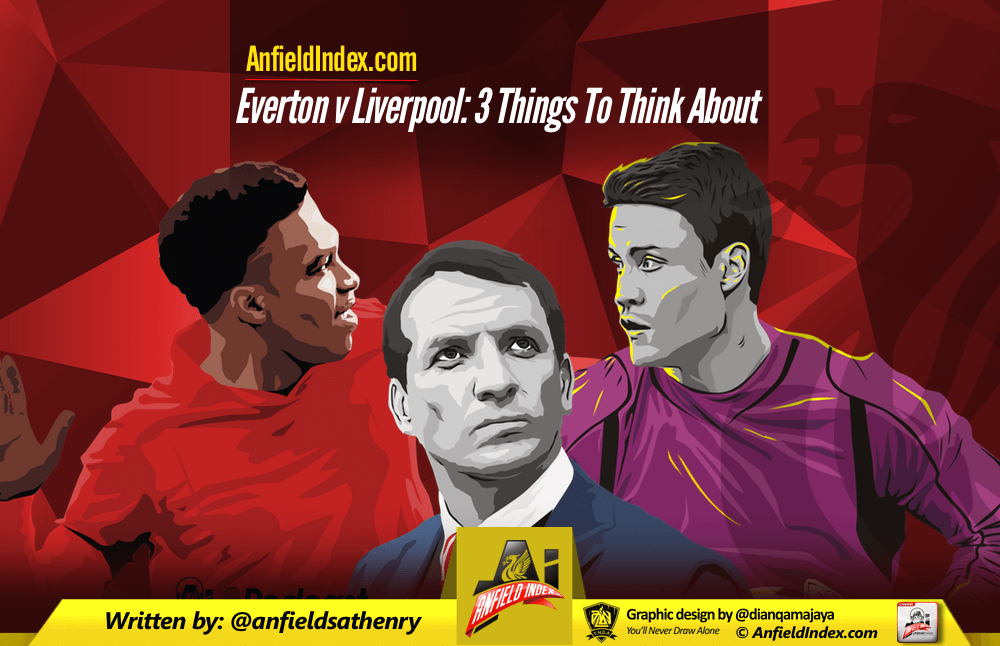 Can Sturridge Really Make the Difference?
No one is deluded, Sturridge is an A-list striker. The question remains though whether he can deliver week in, week out. He has an incredible scoring record, the Englishman has 37 goals in 57 appearances. Whereas Liverpool's attacking problems have so far plagued their season, Rodgers' men had 47 shots against League Two Carlisle, but drew the game one all. So far the Reds have managed to find the net just seven times in seven games and three of those goals came in the Aston Villa match last weekend.
Sturridge is a towering influence, Liverpool win rate with frontman is 73% and just 46% without. So yes, he will be the difference this season. However, 57 games in almost three years at Liverpool tells its own story. The 26-year-old is made of delicate stuff and if he gets injured again, Liverpool will be in serious trouble. By past record, they should almost expect he will be sidelined again. But, he starts Sunday and will be the potency Liverpool desperately need.
Has Mignolet Returned To His Original Self?
The last thing Liverpool needed was for Simon Mignolet's form to take a dip. The goalkeeper in August was the league's best stopper, keeping 12 clean sheets since the start of 2015. It was a remarkable turnaround for a player who was dropped in favour of man who made just 11 appearances in five years at Liverpool, but it seems like old habits die hard for the Belgian.
The last four league matches have seen Mignolet and his fragile defense leak nine goals. After addressing his confidence issues, Mignolet again looks uncomfortable in his own box. He enters one of the most intimidating arenas on Sunday and will have to deal with the aerial presence of Romelu Lukaku. Liverpool cannot survive 90 minutes at Goodison Park with Mignolet having yet another crisis.
What Will A Loss Mean for Liverpool?
Defeat this weekend may not just mean a humiliation against Liverpool's oldest rivals. It may not just be a handing over of bragging rights, it could be the final nail in Rodgers' already inescapable coffin. The rumours of a Jurgen Klopp approach seem to rejuvenate every day and the rumblings on Anfield today is that regardless of Sunday's result, Rodgers is to be replaced.
Without an actual concrete statement, it is impossible to predict FSG. Liverpool's form and continued decline would suggest there is only one outcome, question is will a battering against the Toffees signal Rodgers' final farewell soliloquy?