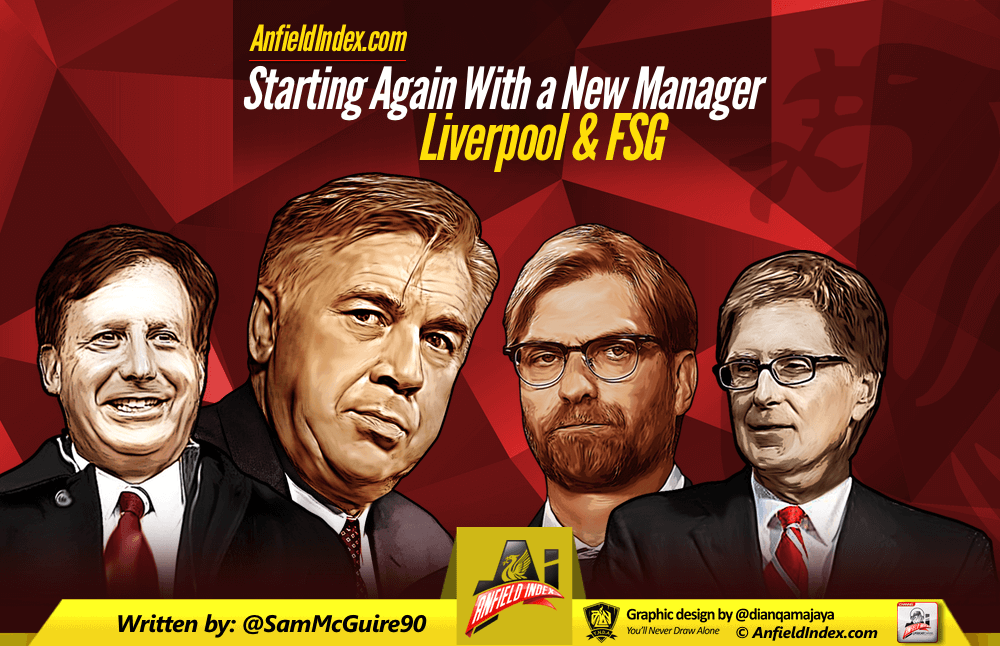 Starting Again With a New Manager - Liverpool and FSG
The Calm before the Storm.
It's always a little difficult when you're having to start over in any walk of life. You get to start afresh and there must be a fear that if you get it wrong, again, you may not be able to recover. Outsiders looking in may consider it an easy job when a football club is looking to appoint a new manager, but is it? You're supposed to look to the future whilst judging likely candidates on what they've achieved in the past. It's easy to put too much emphasis on what managers have won at previous cubs, they must be good if they've won things, right? It's only when you starting breaking it down you realise how difficult it truly is to judge a manager.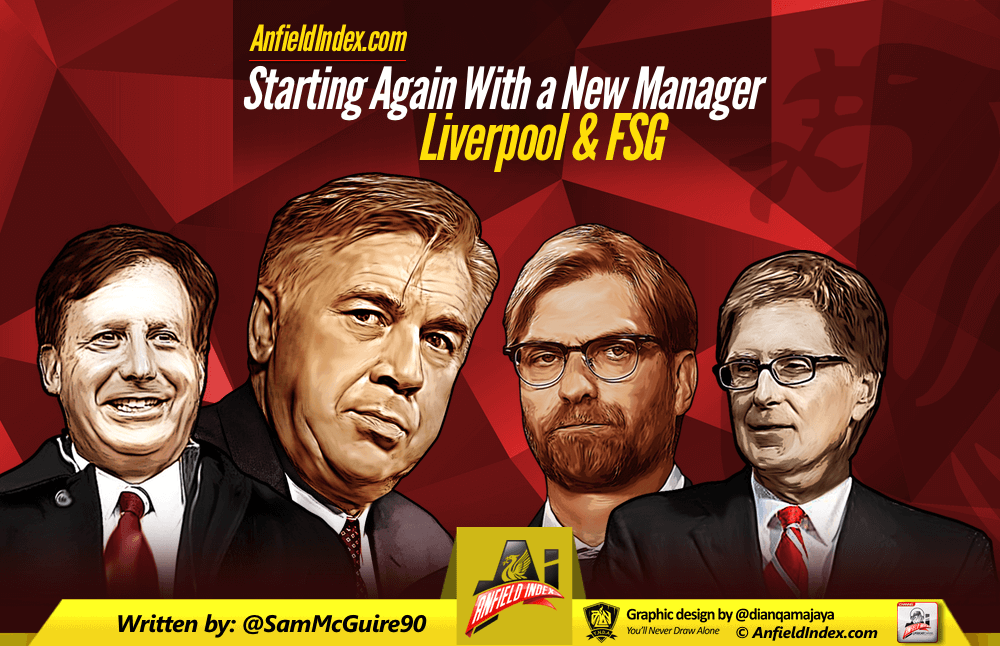 Said manager may have won the league title but then you have to examine his squad at the time. A certain player may have excelled in that team but the current Liverpool side doesn't have a player like that. Will the manager's tactics be just as effective without that player? Similarly, the Liverpool side may have players that the manager's successful teams didn't have. Will this manager adapt his style? If he changes will it detract from what made him good? Football is all about evolution and adapting but if a successful manager is having to change what brought him success will it be a negative? If you don't have the players for this manager is it worth appointing him?
Then of course the club has to take into account the league the success came in. Of course many dismiss the quality of any league other than the Premier League and La Liga. I don't agree. I think Bundesliga is superior to the Premier League, if Pep is managing there it can't be that bad can it? Likewise I think Ligue 1 gets a bad image, it's fairly competitive and plenty of English sides shop there. So if managers have success in those leagues you shouldn't brush it under the rug. Obviously if the manager has a CV made up of winning the Scottish Premier League a few times I'd not buy into that myself. Owners and Chief Executives will look at this though. Was their league easier? Is the manager Premier League proven and has he beaten big clubs? Has he managed at a club of this stature before? Has he had success in Europe before?
There are plenty of success stories of when clubs have appointed managers from abroad and very few, that I can remember, of when big clubs have appointed managers from lesser teams. The likes of Rafa Benitez, Jose Mourinho, Carlo Ancelotti, Arsene Wenger have all been appointed and brought success to big English clubs whereas the likes of David Moyes, Mark Hughes and even Brendan Rodgers failed to properly deliver what was expected.
Then you have the fan expectations of a new manager. These will need to be tempered considering the run of fixtures Liverpool have. If Liverpool appoint Jurgen Klopp then fans will expect Liverpool to quickly transform into Jurgen Klopp's BVB because we have players capable of that. If Liverpool appoint Carlo Ancelotti the team won't suddenly be his Milan side that dominated Europe. It'll be a few weeks, maybe even months, before the fruits of the new coaches labour can be seen. Let's not skirt around the issue either, Liverpool have been playing in safe mode, it may take some time for the players to get used to a new, expressive style. There are personnel issues that can't immediately be addressed either. This new manager will have to take on a squad who for the previous three seasons averages 47 goals against. Appointing a new manager isn't a magic wand. The issues run deeper than the squad and this is why it's not just a managerial change. it's potentially implementing an entirely new system.
FSG originally wanted a Director of Football and set aside this idea when appointing Brendan Rodgers. The infamous transfer committee came about as a compromise. The committee has to take a share of the blame. Some of their buys haven't been the best but how much of that was down to Brendan Rodgers not rating the players bought in? Will FSG compromise their plans again? We can't really progress as a club until the foundations are laid and you can't really appoint a new manager without a DOF in place if you intend to appoint a DOF  can you? At clubs in Europe it's the DOF that's involved with appointing the manager, if he has an idea of players he wants he needs a manager to get the best out of them. If the manager doesn't suit the players it'll never work and we'll end up wasting even more money.
It's not often you get to replace a manager in October and still involved in all of the competitions with the likes of Jurgen Klopp and Carlo Ancelotti on the market. Could too much choice lead to a mistake?
Nobody can foresee what will happen so all we can do is fans is support the decision. Support the next managerial appointment. Support his choices whilst he acclimatises to his new role and don't expect instant results. It won't be a short term appointment. All we can hope for is that the current squad is utilised and they perform at optimum levels.