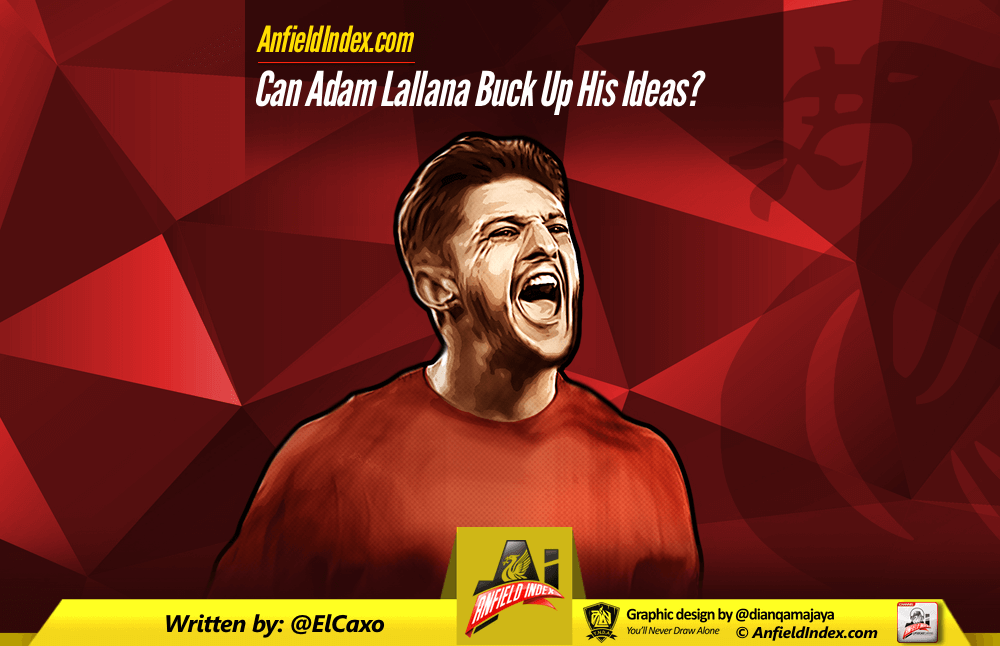 Can Adam Lallana Buck Up His Ideas?

Adam Lallana is something of a head-scratcher when it comes to Liverpool Football Club and even disregarding his £25 Million fee entirely there is still debate over his transfer. A player who neither fits in with the titillatingly direct and pacey football of 2013/14 or the slower, possession based approach that Brendan Rodgers wished to implement when he was first appointed. The England International would appear to fit somewhere in between. To assess his potential for transition and growth there are number of things to look at. These include his competition for a starting berth, the systems that Jürgen Klopp employed during his time at Dortmund and where Adam Lallana has looked most effective already during his Liverpool career.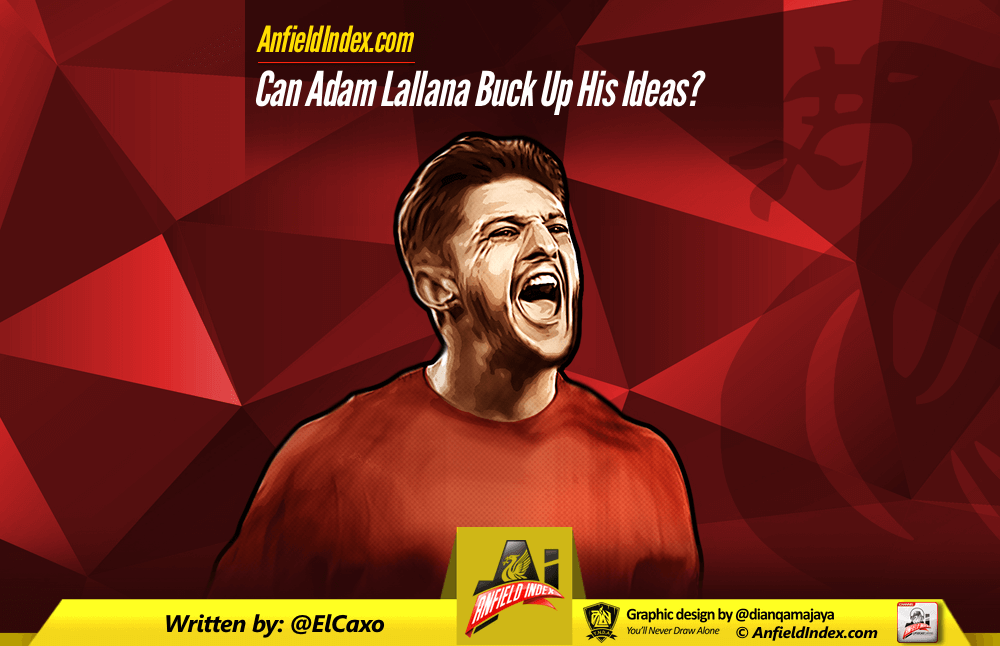 If you'd like a more in-depth and artisanal assessment of Klopp's favourite formations and styles while at Dortmund then head over to this article by resident foot-fetishist [i]  Sam McGuire. However if you, like this esteemed author, enjoy cliff notes then do continue reading. Jürgen Klopp preferred a 4-4-2 Diamond when he first started at BvB with a fluid strike partnership in order to get the best out of Lucas Barrios. After this he moved onto the mesmerising 'gegenpressing' based 4-2-3-1 that won 2 League Titles and reached a Champions League Final. Where would Adam Lallana fit in either of these you ask? One of the Attacking-Midfield positions is the obvious answer. Lallana has also said himself that he feels "A central role is where I am best".
The unbelievable directness of Klopp's Dortmund attack in his later seasons defined the team and it wouldn't really be too hasty to assume that this kind of system is what Adam Lallana will need to adapt to. It is not a lack of technical ability; in fact his readiness to use two feet will serve him very well alongside the versatility he brings which should be so well suited to Jürgen Klopp's new look Liverpool side. However his tendency to be sluggish in possession, pass backwards and without vision as well as his penchant for making occasionally random Cruyff turns is what will be held against him. Another factor that may potentially hold Lallana back is his fitness. It's rare that he can go full throttle for 90 Minutes and with the probability of an aggressive press without the ball it will be interesting to see if he can make the transition from this to all-out attack and make key passes under pressure.
It is difficult to compare the mights and maybes of Adam Lallana under Klopp to his time under Brendan Rodgers. This is due to the myriad of attempts at different player arrangements made by the Northern Irish Manager. Adam Lallana does appear to play his best football when working through the middle however so far in the year and a bit he has had it's been hard to if his best football is good enough; it's not been up to the standard of his time at Southampton. Of course, context is always needed and it must be mentioned that due to transfers or injury Lallana has been stripped of the opportunity to line up alongside all of Suarez, Sturridge, Sterling and Coutinho that made the 2013/14 Liverpool such a formidable outlet.
When looking at who Lallana might potentially line up against then the two obvious choices are Phillipe Coutinho and Roberto Firmino. The potential return of an even more direct player in Lazar Markovic would heap even more pressure on him.
Looking at this graphic it's easy to think there isn't much difference between Englishman and Brazilians in terms of attack however when considering the forward and backward passes statistics it's easier to see that Coutinho and Firmino's contributions count for more going forward. This will be imperative in a central attacking position if Klopp's 'win the ball up high' strategy is to pay dividends.
There is definitely a capable player lurking somewhere in the enigma of Adam Lallana however there are a number of things he will need to do in order to secure a starting spot. First of all he will need to cut out hesitations and the lingering and be more decisive. Also, he may have to adapt to a wider role if he wants to make his mark on the new side, competing against a very raw Jordan Ibe will be easier than competing against a more seasoned Brazilian International in the middle. Adam Lallana has the potential but he's going to have to work hard on streamlining and honing his game to be recognised – particularly if Klopp decides to bring loanees back or new players in. Adam Lallana can do it, but will he?
[i] Not an actual foot-fetishist – He prefers a good orange peel and a plastic bag.