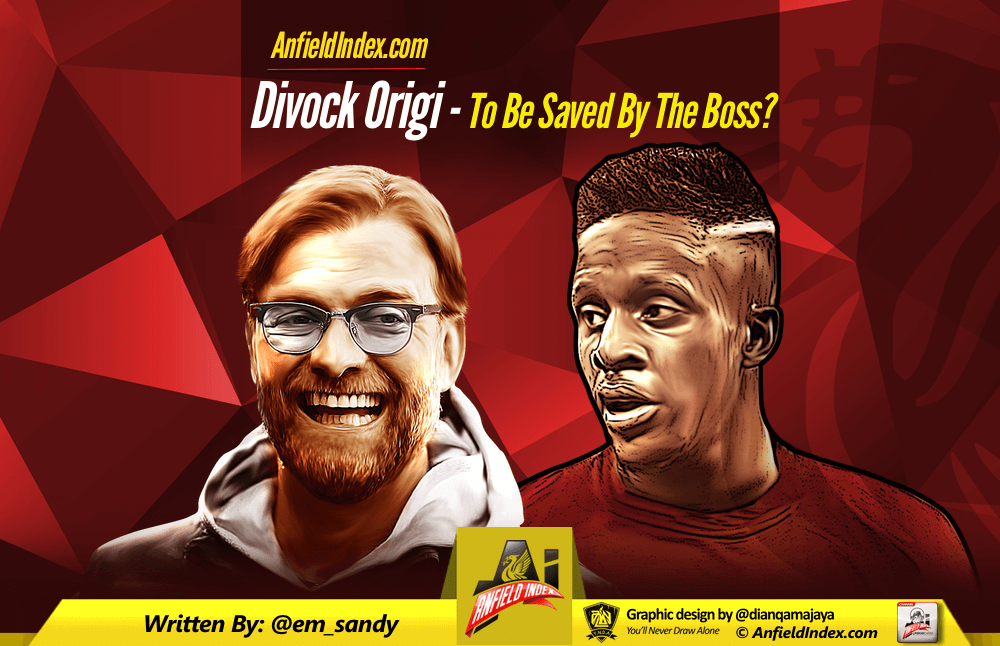 Divock Origi: To Be Saved By The Boss?

The arrival of Jurgen Klopp at Liverpool has kick-started a sense of euphoria surrounding the club and it's hard not to understand why. The German boss seems to have all the answers to Liverpool's on-field problems and there's a sense of hope returning to the forgotten fortress of Anfield.
Under Brendan Rodgers, there was often some lost players in the squad; players who were always over-looked, utilised ineffectively or simply disliked by Rodgers. Divock Origi, the young forward, was signed from Lille in 2014 but stayed with the French club for another season on loan from Liverpool. And since his arrival in Merseyside, he's struggled to make a name for himself in the starting XI. He had quiet performances against Carlisle and Bordeaux and a brief appearance against Manchester United but during his game against FC Sion, he showed signs of the potential which deemed his £9.8m transfer fee a bargain.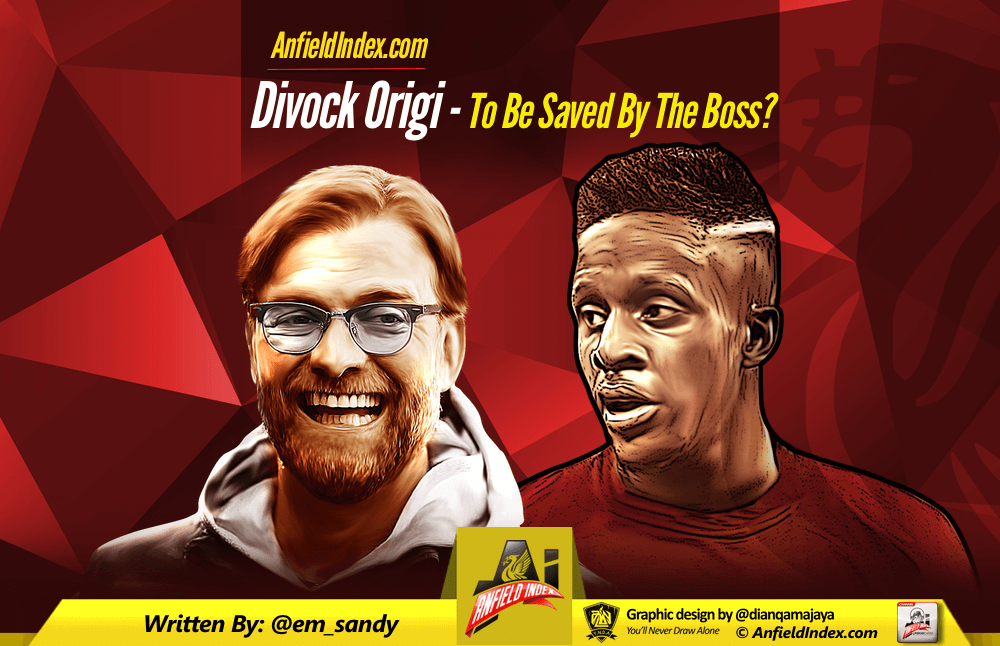 Origi has pace in abundance and that was one of the traits which attracted him to many of Europe's top clubs during his time at Lille. He has power going forward and isn't afraid to take on opponents in one on one situations. He has raw talent but needs direction and that's something Klopp could give him.
Klopp's time at Borussia Dortmund gave him a reputation as one of the game's greatest coaches. He likes to work under a Director of Football because it allows him to concentrate directly on the football. This is a preference which suits LFC well. FSG will control incomings, outgoings and scouting whilst Klopp does his business on the pitch. At Dortmund, he encouraged one-touch passing, creative forward play and developed pacey, young players in all areas of the pitch.
During Klopp's last season with Dortmund, he adopted the 4-2-3-1 formation on 40 occasions out of the 49 games he took charge of. The fact he was able to continue playing with the same strategy and style of play despite a change in personnel, is something which encourages many Liverpool fans. In contrast, Rodgers' teams in recent months have looked short of identity and he failed to implement a central strategic plan. This meant when certain personnel were unavailable, he was forced to change formation and he often got this wrong.
Formations used by Klopp during last season Borussia Dortmund;
4-2-3-1 – 40 occasions
4-1-4-1 – 5 occasions
4-4-2 – 1 occasion
4-3-3 – 3 occasions
Total games in charge: 49 (Won – 23, Drew – 8, Lost – 18)
*source: transfermarkt.co.uk
"The Normal One" as Klopp described himself in the impressive opening press conference, won just under 50% of his matches in charge of Borrusia Dortmund and his team gained an average 1.72 points per game under his guidance. He's got a winning mentality and knows how to win titles. The two Bundesliga titles and a Champions League runners-up medal during his time in Germany are proof of his talents as a football manager.
Klopp's honours;
Bundesliga title x2 (2010-11, 2011-12)
DFB Pokal Cup (2011-12)
DFL Supercup x3 (2007-8, 2012-13, 2013-14)
Champions League Runners-up (2013)
Divock Origi is someone at Liverpool who can fit the mould as a "Klopp player." His pace and power are assets which would suit Klopp's style of play and the 20 year old still has many improvements to make which the German boss would love the challenge of coaching. Klopp's Dortmund teams used pace to get behind defenders and this is where Origi could play his part at Liverpool. However, on too many occasions so far, the Belgian forward has retreated deep infield, often preferring to have the ball at his feet rather than using his pace to run in behind. With coaching and direction from Klopp, Origi could use his pace more effectively.
Under Rodgers, Origi was required to play as a loan striker in the European games and his lack of strength to hold the ball up was highlighted. As well as utilising his pace and adding strength to his game, Origi needs to add more goals. He certainly has the potential to play a key part in Klopp's squad and with youth and pace on his side, he should appeal to the new boss.
As well as Origi, Klopp could help turn around the careers of a number of Liverpool squad players. Mamadou Sakho, who is a favourite amongst fans, could become a key member of the starting XI. Ings, Can and Gomez, who have already proved themselves to be valuable players, could really benefit from Klopp's coaching and like Origi, are all young too. On average, Klopp has an average net spend of £6.5m in each season of his time as a manager, meaning he doesn't demand signing new players regularly. He's able to adapt to personnel changes. This is encouraging for the likes of Origi and his Liverpool team-mates who know they'll be given a chance to impress the boss.
Brendan Rodgers vs Jurgen Klopp spending;
Rodgers –
Net spend: £101.3 million (at LFC)
Average spend per season: 33.7 million (at LFC)
Jurgen Klopp –
Net spend: £45.23 million (at BVB)
Average spend per season: £6.46 million (at BVB)
FSG proved they were willing to give patience to Rodgers in return for his football philosophy which appealed to many. A similar level of patience should be given to Jurgen Klopp, whose reputation alone demands time and freedom to work. Under Klopp, Origi's career at Liverpool could be about to take off. He'll have time to work with the manager and Klopp's interest in developing young players means he'll be given an opportunity to impress.
It's an exciting time for fans and all involved with Liverpool and it's up to the players to make the most of his coaching abilities. Origi could be turned into a key squad member under Klopp's guidance – it's just a matter of time.