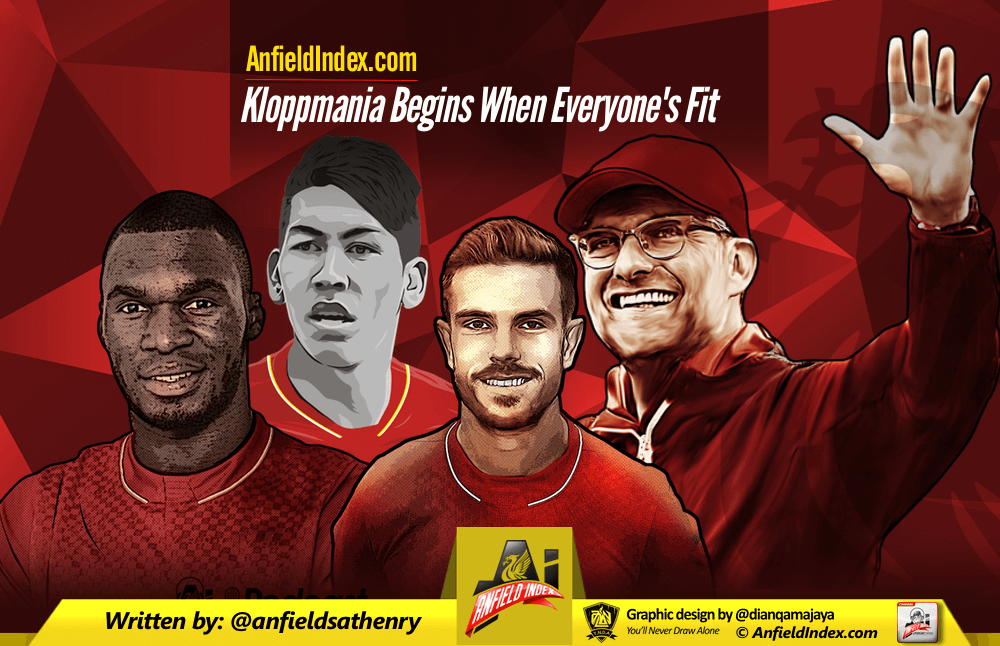 Klopp-mania Begins When Everyone's Fit

A goalless draw at Tottenham Hotspur is not a bad start to the Jurgen Klopp era, but it is not exactly a spectacular beginning.
It means that Gerard Houllier remains the only Liverpool manager to win his first game in charge and, more importantly, Liverpool fans will have to wait for the full throttle Kloppmania.
And as the injury list mounts, supporters might have to wait longer than expected.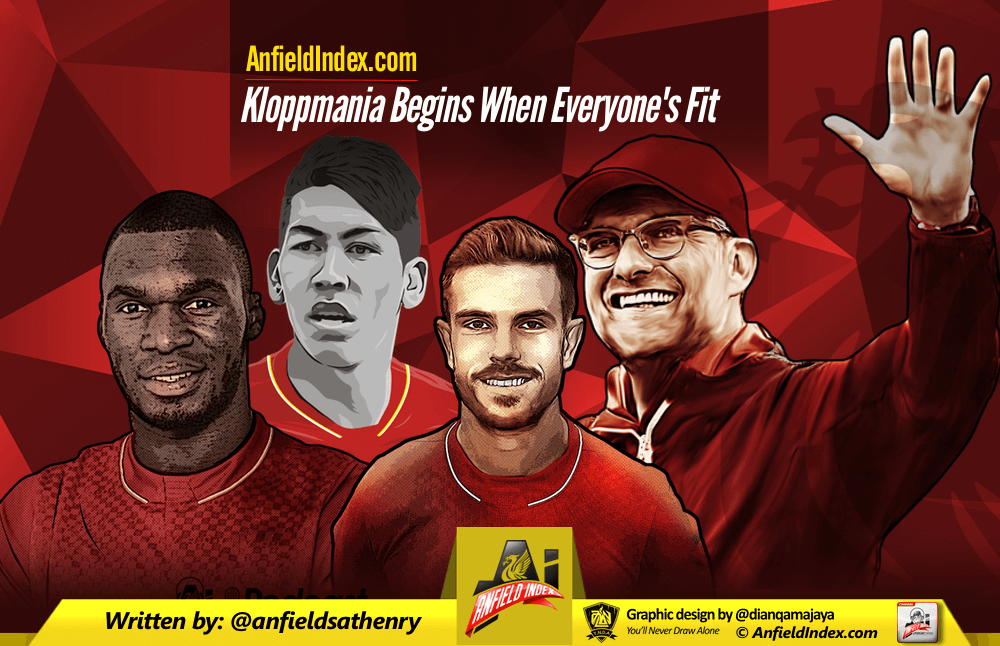 Key names on the sidelines:
Jordan Henderson, Danny Ings, Christian Benteke, Roberto Firmino, Daniel Sturridge, Joe Gomez: these names would usually make up half of the first team sheet. Frustratingly, though, they now make up the missing-in-action sheet.
It is a frightening absentee list and it will stagnate the early Klopp era. It was painfully obvious at White Hart Lane that Klopp lacked options on the bench and was too light upfront.
Divock Origi might get much more game time than his progress deserves, because he is nowhere near the finished article. If Sturridge's knee problem turns into anything like his past knee injuries, it could be a disaster yet again.
Ings must now sit out the season alongside youngster Gomez, but Klopp is hopeful that Benteke and Firmino will return to training on Monday.
Henderson's absence undoubtedly played a huge part in Liverpool's sharp decline after the opening two league wins, but Klopp won't be introduced to the influential midfielder until at least late November.
It is then early December that Klopp will have anything close to a fully fit squad, barring anymore casualties. Will it take that long for Liverpool to become a unique Klopp machine?
Upcoming Games:
Liverpool v Rubin Kazan (Oct 22)
Liverpool v Southampton (Oct 25)
Liverpool v Bournemouth (Oct 28)
Chelsea v Liverpool (Oct 31)
Rubin Kazan v Liverpool (Nov 5)
Liverpool v Crystal Palace( Nov 8)
Manchester City v Liverpool (Nov 21)
Up next is a home tie with Rubin Kazan on Thursday, but it is unlikely the squad will be drastically changed form Saturday's, unless Sturridge is deemed fit.
That leaves the next league game against Southampton as a potential proper introduction to Klopp's gameplan.
By then he should have Benteke, Firmino and Sturridge back in the team. He will also have had more time in training drilling his players.
It is unreasonable to have expected a full transformation against Spurs, but Liverpool should be more in tune with their manager when they welcome the Saints to Anfield.
For Henderson, he will miss the trip to Chelsea at the end of this month, but might make it back for Liverpool's away trip to Manchester City. Presumably he would fit perfectly into a Klopp side. Relentless, tireless and able to provide quality passing, although Henderson might have to fight it out with Emre Can for Klopp's Best Student Award.
Christmas will be a good indicator
By the time Santa has delivered all his presents, Klopp should have a firm grip on Liverpool. He should have formed a team that understands what he wants and who are capable of executing it.
He should have an almost fully fit squad, excluding of course Ings and Gomez, and be aware of who he likes and who he doesn't.
The Klopp excitment has been intense, but it isn't going to be a quick fix. The same players are still here, it is just that now Liverpool have a manager capable of coaching them.