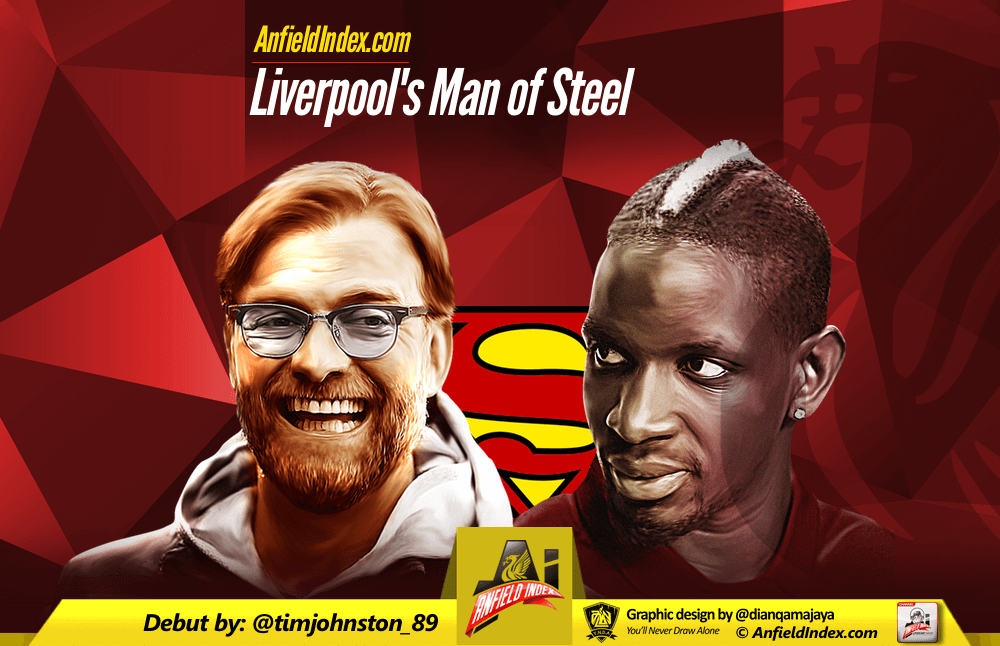 Liverpool's Man of Steel
"On my world, it means Hope." – Superman
Despite being plagued with injuries, only three days of training and the international break, Klopp, Buvac and Krawietz have already succeeded in abating what could only be described as a crisis in confidence.
For a team that hadn't lost since the first match of the season, Tottenham looked like conceding five or six. There was a tangible sense of nervousness – a fragility – about Spurs; not just in their defence, but a pervasiveness – a panic – that emanated throughout the team.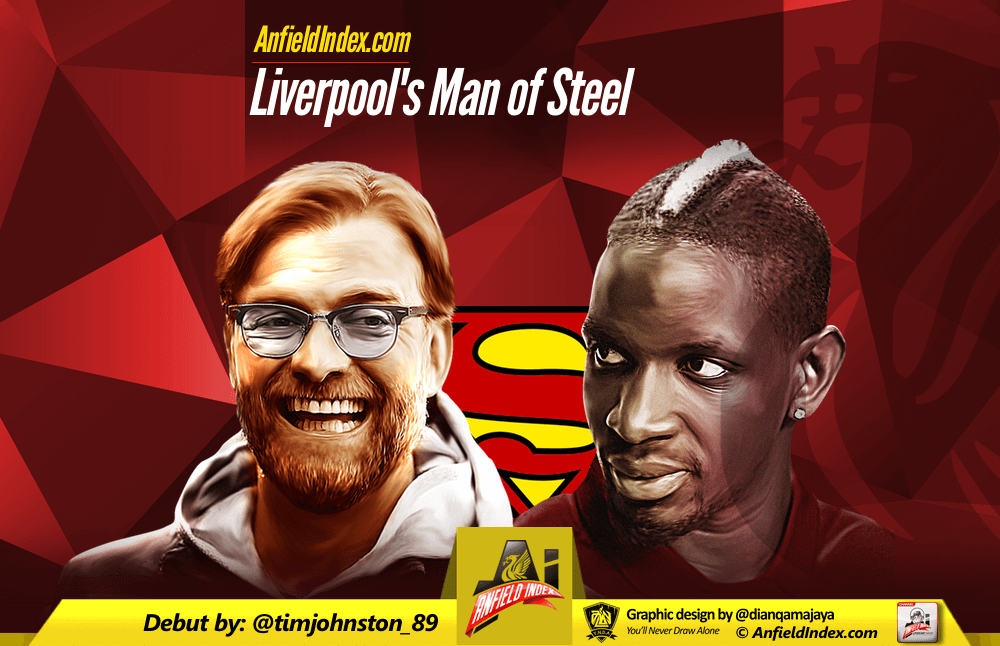 And why wouldn't they panic? The "gegenpress" was there. The travelling Kop was there. The mad-man in the glasses was there (albeit, tragically, without a hat). What could they have been positive about?
Quick, interchangeable play was the rule of the day – at times, playing more like a hockey team than a football team – such was the composition, speed and creativity in our passing.
For a first clean-sheet in eight games and the shedding of shackles for a number of key players (despite missing most of them) this was as a wonderful first performance.
Mignolet's dodgy clearances and questionable "authority" in the box remained, but came-up with several saves – previously thought impossible – earning us a well-deserved point.
Yes, at times, we looked wobbly. Yes, Martin Skrtel is still – on occasion – a liability. But there were signs of a change in mentality – a new aggressiveness – and, for the first 20 minutes, we looked like title contenders.
White Hart Lane became a North London Azkaban as our players sucked the life out of a hopeless-looking Tottenham team as they misplaced pass after pass after pass.
Weak challenges, mistimed pressing and poor coordination was not just influenced by our own team: but equally from our charismatic German on the touch-line.
The influence Klopp displayed in this game was not just created on the training pitch before the match, evidenced by the manic pressing and counter-pressing, but was further evidenced by his presence within it.
By doing the simple things right today, Rodgers' faults became even more apparent – and not least through the imperious display of our Man of Steel, Mamadou Sakho.
Superman may have worn a Kevlar vest but, judging by this performance, it might as well have been made of Sakho Skin with a double-stitch-lining of Mamadou – such was the infallibility of Rodgers' most-hated.
From the Parisian Ghetto of Krypton, Sakho's powers have increased a thousand-fold on Earth. He's even managed to reverse-engineer Kryptonite – using our Krypto-Klopp Manager to his advantage; destroying other teams whilst elevating our own Aliens from Anfield.
Our UFO team is quickly becoming identifiable again and, not for the first time, it's not a bird, it's not a plane… it's Mamadou Sakho.
Improve on this performance – as we will – and the top-4 becomes guaranteed, with a title-challenge not beyond the realms of possibility.
The relationship between Sakho and Klopp will be key to this and, whilst it may not necessarily lead to becoming Captain of Liverpool Football Club… it may just save the universe.