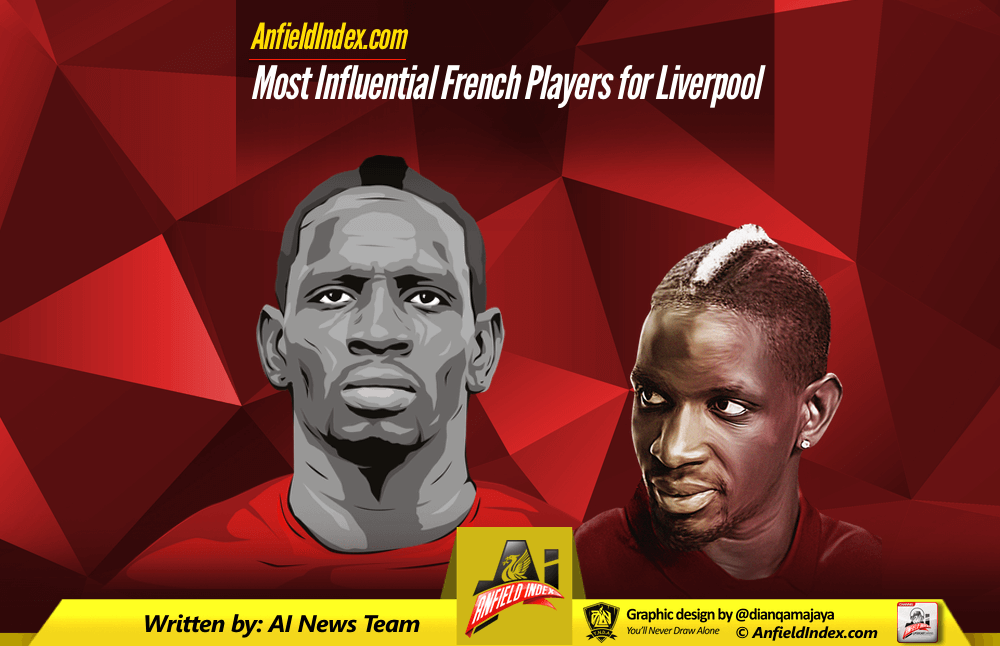 Most Influential French Players for Liverpool

Liverpool's slow start to the 2015/16 campaign can be easily attributed to a lack of goals, (eight in nine games.) As the Anfield crowd continue to be frustrated by a seeming lack of 'flair' in the side, many may be wishing that the transfer board take a punt on a talented French player who could give the side some much needed spark.
But just how have French players coped at the club?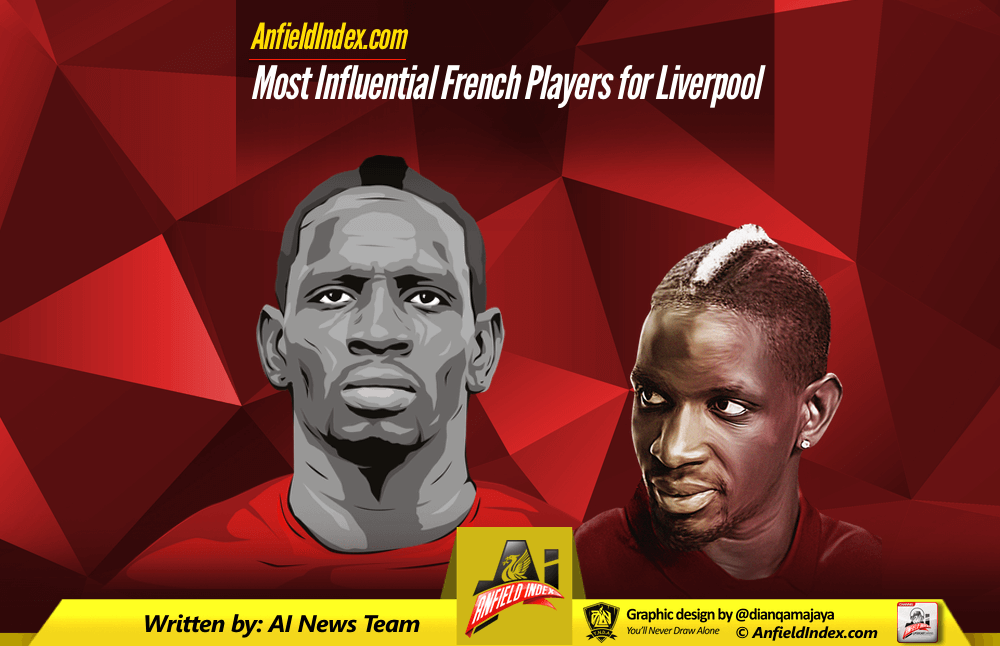 It may come as a surprise to most Liverpool fans that during the clubs entire history only 14 players of a French nationality have ever played for the Reds.
Whilst many of these haven't lived up to their hype, such as Anthony Le Tallec and Florent Sinama-Pongolle, there have been a few who have had a real influence on the club. Whenever signing a foreign player it is a significant gamble, even from France where it is relatively easy to scout players. If you like gambling at online casinos in France there are many prestigious casinos, but the best choice online is http://www.vegascasinofrancais.fr.
In the current squad there is only one French player, Mamadou Sakho, who is already making a name for himself as a no-nonsense centre back.
After joining the club in 2013, Sakho has made 32 appearances, scoring one goal and helping the side keep numerous clean sheets. Managing to successfully cement a partnership with Martin Skrtel now means Mamadou can play a hugely important role in Liverpool future success.
Arguably the most influential French player to have ever played for the Red's was Djibril Cisse. Despite staying at the club for just two years the fiery Frenchman played an integral role in securing Liverpool's footballing history.
Cisse managed to convert a vital penalty in the shootout of 2005's Champions League victory in Istanbul, and scored two goals in Liverpool's 3-1 UEFA Super Cup victory over CSKA Moscow. To back this is up Djibirl scored the opening goal in the Red' infamous FA Cup victory over West Ham.
The only other French player to match Cisse's title list is Pegguy Arphexad who joined the club in 2000. Despite making just a handful of appearances for the club, the six foot one inch keeper was involved in Liverpool sides who won six trophies, including the FA Cup and UEFA Cup.
More memorable amongst the Anfield faithful may be the French pairing of Nicolas Anelka and Djimi Traore however. Despite both possessing talent, the pair made more of a name for their controversial attitudes and amusing mistakes, and will both go down in Liverpool folklore. – If not for all the right reasons.