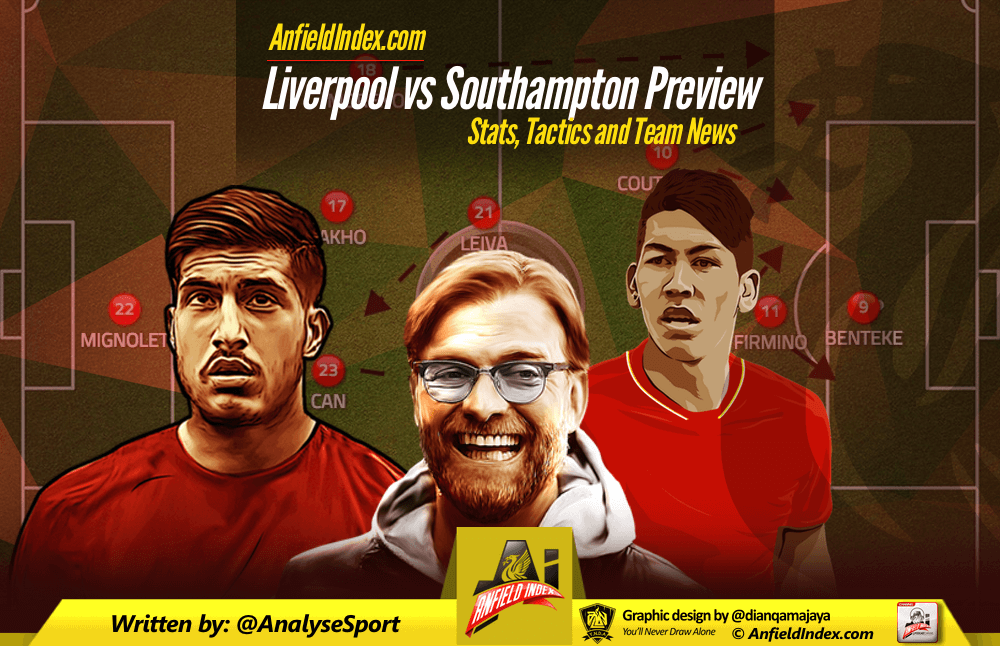 Liverpool vs Southampton Preview: Stats, Tactics and Team News
Liverpool's recent feeder club (if feeder means selling over-rated, over-priced or over-aged players, while you turn away after doing the deal, laughing in hysterics) Southampton visit Anfield for Jürgen Klopp's first league match at home. Koeman's Saints recently turned Chelsea over, at Stamford Bridge, to claim their third win in five matches. While the visitors only have one defeat in the same sample of games, Liverpool have only managed three points once, against Aston Villa.
This preview will also be a running free zone. Which is what happens when you try to introduce a German tactical phrase into the British football mass media lexicon. Now journalists write "Liverpool ran x distance more than Spurs", Harry Redknapp adds "teams have been running far for years", and you smash your head against your desk in despair when fans of other clubs starts saying "is that all Klopp brings?"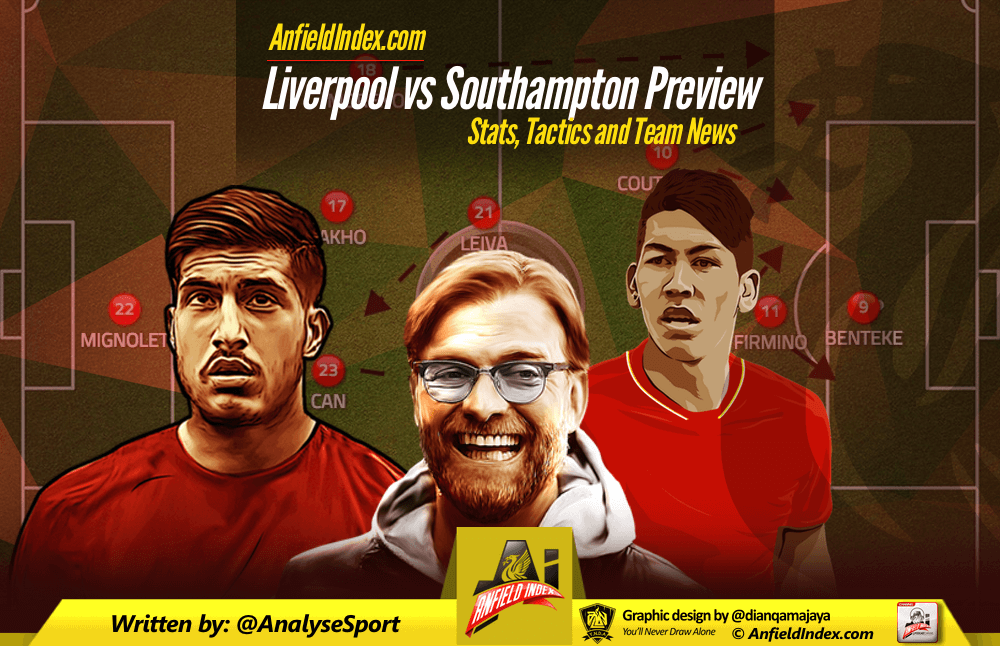 Team News:
Liverpool
After both came off the bench in the Europa League tie against Rubin Kazan last Thursday, Firmino and Benteke are expected to start on Sunday. Klopp confirmed it was unlikely Sturridge will be available, although there is an outside chance. Henderson is still out, along with long term absentees Flanagan, Ings and Gomez.
Southampton
Forster and Long are still out while Stekelenburg returns after a back complaint against Leicester last weekend.
Pre-Match Press Conference:
My 'Preferred' Line-Up:
Tactics:
Still not picking Skrtel, and still adamant Emre Can will do a better job, especially with a double pivot in front of him and a compressed high defensive line encouraging him to burst forward, drag players out of position and hopefully add some invention and dynamism to the Reds' right hand side. Coutinho drift inside and leave the space for Moreno to overlap. Same applies to Milner, who will hopefully join Firmino and Phil looking to support Benteke.
For further tactical analysis, two articles in particular looked at Klopp's first game in charge. One, by Alex Barilaro, looks at the first 25 minutes of full throttle football:
Here you can clearly see the way Liverpool want to attack. Coutinho largely presses the left attacking midfield side, with Lallana marshalling the right, and Origi governing the middle. The idea being that on the attack Origi can collect and either have his two attackers stretch wide with a central midfielder through the middle, or Origi can give it off with two dynamic, pacey creative players (Gotze and Kagawa in Klopp's Dortmund side) channelling the middle. Milner turns into a wide midfielder in transition, and the sheer numbers allowed by Liverpool's counter-pressing mean Tottenham are instantly on the back foot. This is where the majority of Liverpool's chances will come from, with increasing proficiency.
And, as mentioned above, Sam Maguire writes about the crucial role full-backs play when you want compress the pitch and press the opposition high up the field:
It wasn't just a one man job though and as discussed on the AnfieldIndex Pod there was a total of 32 group pressing actions against Spurs. So in this instance you'd see Lucas coming over, Moreno pushing forward and Coutinho positioning himself to make a nuisance of himself if the ball goes towards either of Dele Alli or Toby Alderweireld.
Stats Preview:
Southampton have attempted more open play crosses than any other side in the opening nine matchdays of the 2015-16 season (171).
Lucas Leiva has made more tackles than any other player in the opening nine matchdays of the 2015-16 season (40).
Attacking:
Defending:
Southampton are the better of the two sides in attack: three more big chances, twice as many goals inside the box, same applies to total attempts on goal, attempts in the box and even the conversion rate from shots to goals. Liverpool have struggled all season, and scored three of their eight league goals in one match against Aston Villa. At the back, the home side do have a slight statistical advantage (at least structurally, and ignoring the frequency of individual errors). In terms of big chances conceded, the Reds have been much better than the Saints, who have allowed their opponents 17 this season, compared to Liverpool's nine.
Prediction:
After four consecutive draws, and two in Klopp's opening couple of matches, it would be frustrating if this ended in a stalemate. The victory away at Chelsea is a stark reminder to the ability Koeman's side have, especially on the break. Nevertheless, I'm going for Liverpool, by two goals. To keep my heart beating at a stable rate.