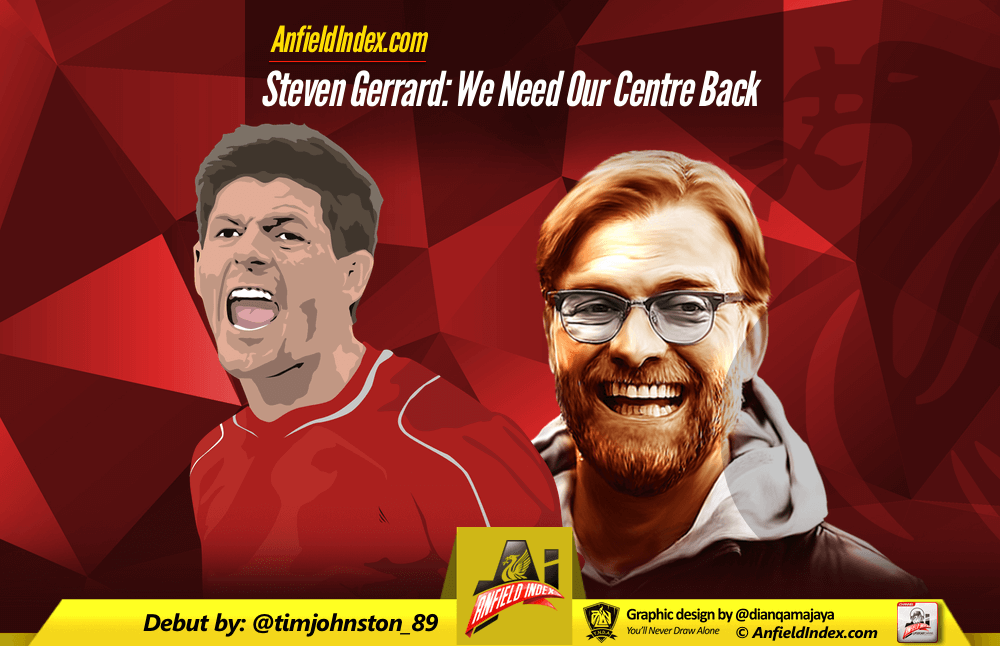 Steven Gerrard: We Need Our Centre Back
"He's big and he's fucking hard."
He was our Captain. He was our Leader. He was our "Never-Miss-Set-Piece-Taker." Now, he is our biggest regret.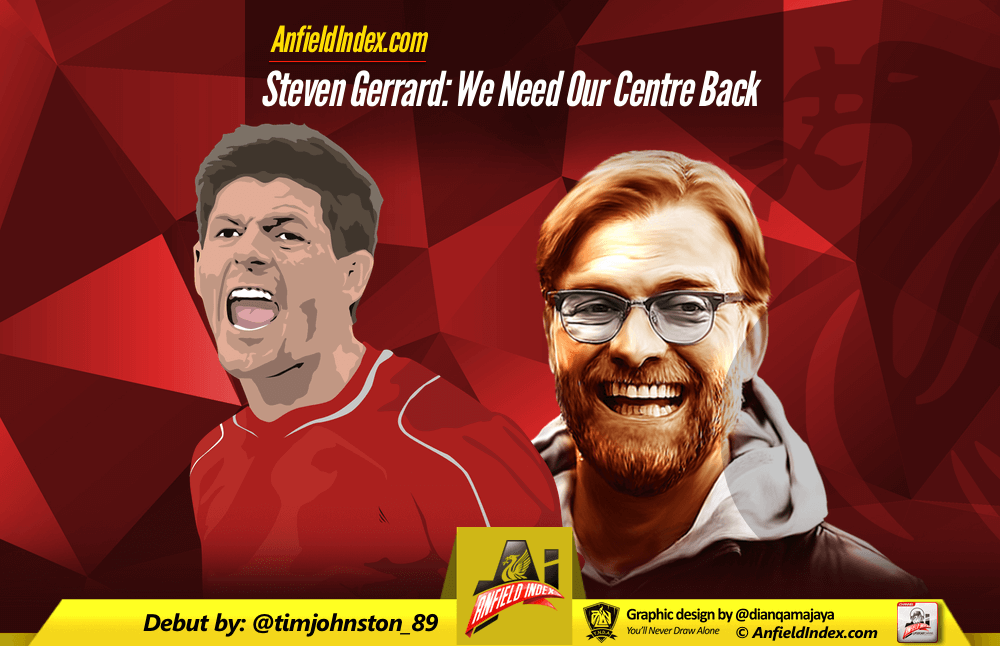 When Gerrard left for LA Galaxy, I was pleased. I was excited to see a new team, a new Captain, going in a new direction.
Maybe the disappointment of the 14/15 season was partly down to Gerrard. After all, we always played better without him. 5-0 away at White Hart Lane, numerous winning streaks which he was never a part of…
But, since then, he has left a hole that not even Klopp can fill: Leadership.
Gerrard was never a great tactician. He was never, as many have said, a "thinker." He was a "doer." He led by example; taking often desperate and impossible situations and making them possible. Transforming hopelessness into hopefulness. Despair into success. Grief into joy.
From SAS to MLS, Liverpool Legend to US Commodity – as fans, this is difficult to accept… And yet, a break was required. The scars of the 2013/14 season were too much.
"He slipped on his fucking arse."
The slip against Chelsea is something Gerrard will never forgive himself for. Ever.
This was the closest we had come to the title in 25 years and, although it is easy for us to say there were many reasons for not winning it; Gerrard will always feel responsible for not doing.
A recovery from this title-challenge could have been made, however, had Luis Suarez stayed.
Losing Suarez was a blow to everyone at the Club, but especially to Gerrard.
The situation was handled badly by Rodgers, who couldn't convince the players that we could still be successful – something Klopp would have been capable of doing.
New Foundations
For Gerrard to come back, two things have to happen:
A new project, with a world-class manager, building an exciting team. Check.
Gerrard cannot play in midfield.
Jurgen Klopp is implementing a high-intensity, high-pressing, borderline-masochistic work-ethic at Liverpool.
Gerrard found it difficult enough to play 90 minutes consistently under Brendan Rodgers. It is almost impossible for him to be able to do this now, particularly within the midfield role.
However, the two positions which require the least energy in a Jurgen Klopp team are the centre-back positions.
Having performed once more as a world-class player in the "Regista" role in the 2013/14 season, Gerrard's passing range could again be used to maximum effect if played at Right Centre-Back.
Picture this: Clyne, Gerrard, Sakho and Moreno. A back-four of forward-thinking, forward-passing, defenders, with two former Captains anchoring the middle in-front of Mignolet.
Gerrard would have license to press higher-up the pitch with Sakho dropping deep as a "holding-centre-back." The midfield 2 of Emre Can and Jordan Henderson would function as a midfield 3 with Gerrard as a reversed-base. To place Gerrard here would allow him to function in 2 roles with half the effort.
Our set-piece worries would disappear. Our "not beating the first-man on corners" worries would disappear. Our leadership "crisis" would disappear.
Martin Skrtel is not good enough to play at RCB. Indeed, none of our currently available centre-backs are. We cannot wait until January to fix this. We definitely can't wait until July.
Coming back to Liverpool as a player/coach in a new role would not just rejuvenate his career (LA Galaxy have just lost the MLS play-offs) but would rejuvenate our squad, lay the foundations for a future coaching career and might – just might – allow Gerrard to win that all-elusive Premier League trophy.
Come back, Steven. You need us.