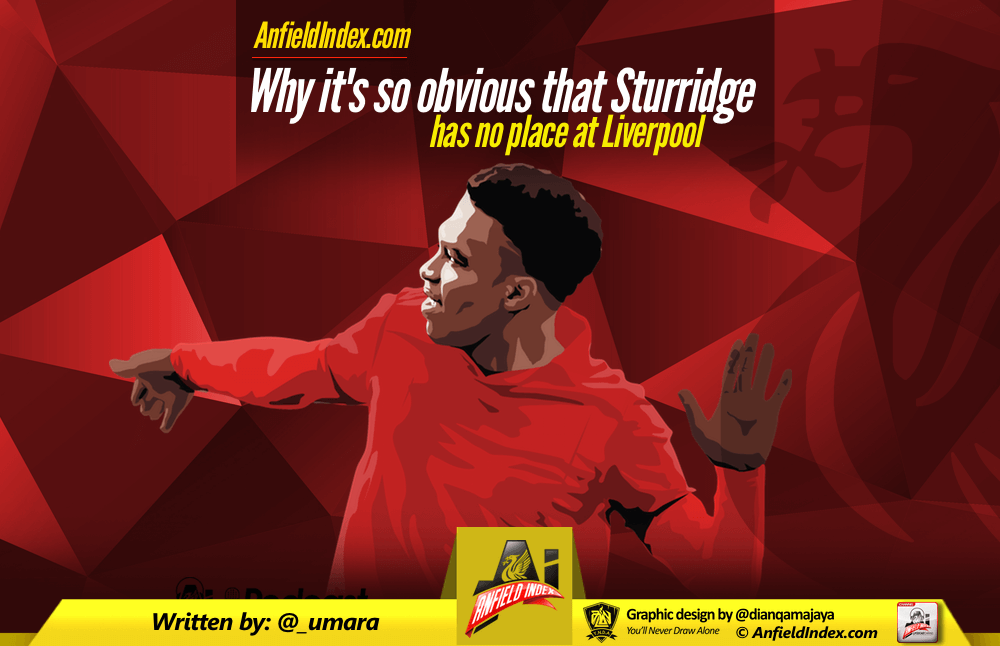 Why it's so obvious that Sturridge has no place at Liverpool

There's a heated debate raging throughout Liverpool fandom at the moment. Now that Jurgen Klopp is here, you could easily make the mistake of thinking that we had put our differences behind us. Don't be silly! There's always something bubbling under the surface. That's part of the beauty of being a football fan. Where a ball is kicked (and even when it's not) there are inevitably discussions, arguments, controversies or as it's more commonly disguised as; banter. The current "banter" is about a particular player, if at all you can call him that. After all, the most important criteria for a player is to play? You know, put on his kit, lace up his odd, fluorescent football boots and run about on the pitch doing beautiful things with a football. The brilliant amongst you have probably worked out (from the title!) that we are, in fact, talking about the perennially injured Daniel Sturridge. His recent footballing story has been more frustrating than watching Liverpool last season. For him more than us; especially given the undeniable talent many say he possesses. In the 2013/14 season he amassed twenty-four goals resulting in people heralding him as the next big thing in the Premier League. Fast forward a year and he has played only a handful of games with recurring setbacks ruining any potential comebacks. So, despite his quite obvious talent, the question arises: should Liverpool Football Club sell Daniel Sturridge? After all, he's often nothing more than a spectator.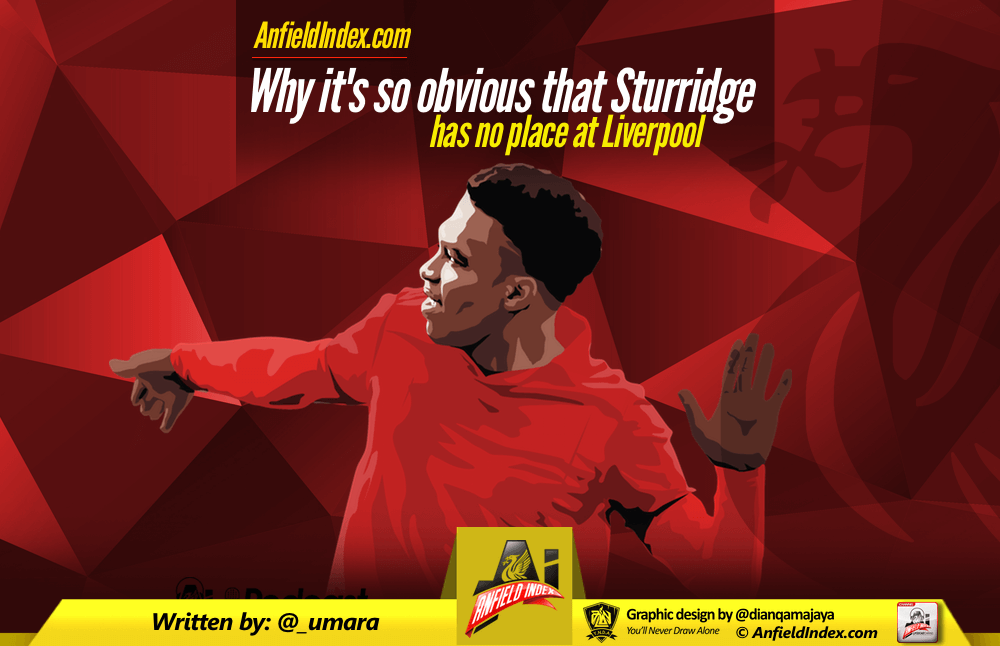 Goals
First and foremost it is vital for a striker that he score goals. I'm stating the obvious, I know, but that is only to emphasise my next point. Sturridge hasn't managed to score a single goal in all of the games that he has missed. That is a colossal thirty-four matches (last season and this season) with nothing to his name. The only mark he has left have been those of his butt cheeks etched on a chair in the stands. How can one expect a club of Liverpool's stature to put up with such shockingly poor performances? Regardless of what he has achieved in the past, this kind of utter rubbish simply cannot be tolerated anymore.
Shots On Goal
Wait, I hear you all chorus. He may not have scored but he must have had plenty of shots on goal, right? Wrong. He registered not one shot on target either. The goal isn't even that small that he should miss in all the times he hasn't played. Really, how hard is it to take a shot from the stands in your trendy SnapBack and designer jeans? For £140,000 a week, I tell you, it's child's play. Just another reason in a long list of them why the England international needs to be disposed of as quickly as possible, without a second thought.
Chances Created / Key Passes
So, no goals or shots on goal, but his statistics on chances created have got to be better. The only way from zero is up, isn't it? How else must he be stealing his living in between instagramming photos of himself in dodgy attire? However, whilst extensively researching Sturridge and the reasons for his horrific slump in form, I was stunned to learn that when Liverpool scored the majority of their goals, the striker was not involved in any kind of build up play. Not one through ball, flick on, penalty won, cheeky back heel or cross into the box. Not even telepathically from the physios table. These damning figures are proving grizzly evidence in the argument to give up on Daniel Sturridge.
Mentality / Attitude
We all know that injuries are a part of any footballers life but what is a club to do when, as well as physically, a player is mentally unfit? Refusal to play football when not 100% fit? What is this? Luis Suarez can do it when he's 74.35% fit, so why can't Daniel? Surely, all players are physically and emotionally built the same way? To even contemplate treating players according to their individual needs is as absurd as it gets. For an injury-prone player such as Sturridge, it's best to just get him back on the pitch without a second thought because, as we all know, sport is purely physical with the mental aspect having no bearing on a player. Daniel, man up and get playing because there's no room at LFC for weaklings who decide for themselves whether they want to play or not. Put the psychological crutches away and get on with it.
Instagram
Where to begin on Daniel's Instagram account? His 1.8 million followers must be pouring bleach in their eyes every time he posts a photo of himself. Not playing. Not scoring. Not even training. Just congratulating his teammates on things that he should be doing; like playing a game of football every now and then. His most recent post shows him sitting in the floor HOLDING HIS ANKLES! The lack of thought here astounds me. What if he had broken his ankles by touching them?! It demonstrates blatant disregard for himself, his teammates and the club. And don't even get me started on the photos of him out, having fun with friends. Absolutely disgraceful. Everyone knows that you're not meant to have fun when you're injured. I mean, God forbid, he actually releases some stress. Daniel, you should be sitting at home, in a corner thinking long and hard about why you haven't been performing lately. Not traipsing around town because if you actually WERE injured then you need to rest at home. Common sense really.
SELL HIM
Having evaluated all of the above evidence, I hereby find Daniel Sturridge guilty on all of the following charges:
Lack of effort.
The worst stats known to humanity eg. 0 goals in 100% of games missed etc etc.
Failing to help his teammates on the pitch by watching from the sidelines.
Not wanting to play when deemed fully fit.
Having a weak ass character (Brendan would be fuming).
Crimes against Instagram.
Having a body made of poppadoms.
To all of those who want him gone, you're all right. It's not at all possible that he could recover and play a stretch of games that could define our season. Move him on because, at the snap of our fingers, we will replace him with an equally good, if not better, striker. They're all just queuing up outside Anfield; falling over themselves in fact. Oh, and don't forget the hordes of money we have a available to buy whomever we please. And, of course, we can name our price to the potential buying club. Right? Sure we can.
So, there you have it, Dan. On yer bike, sunshine. Thanks for the memories.