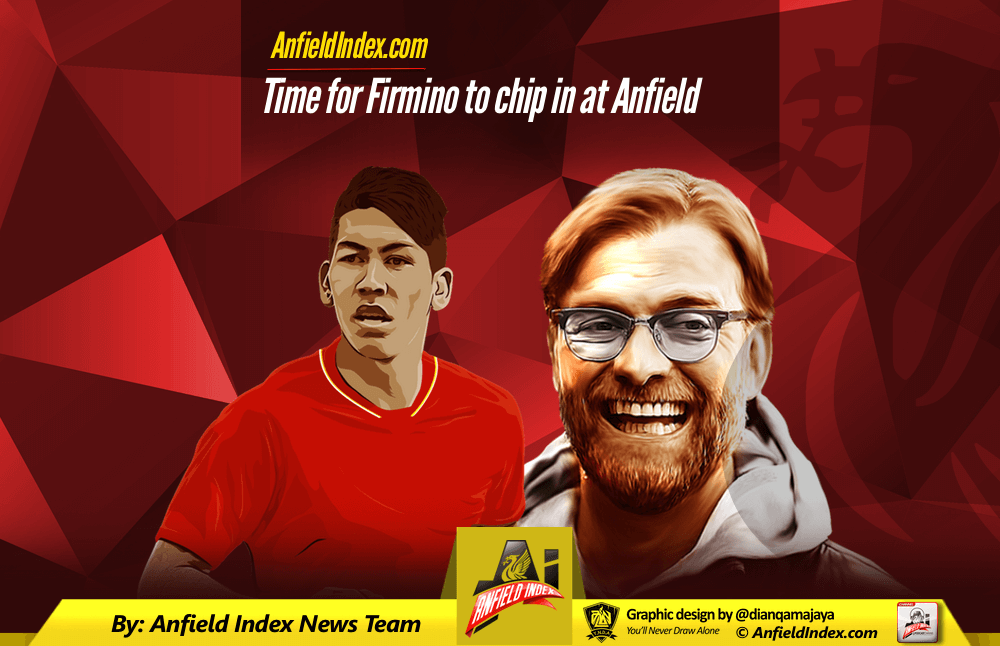 Time for Firmino to chip in at Anfield
These are interesting times for Liverpool fans. Still waiting for that elusive Premier League title, it is over three years since they captured even the League Cup under Kenny Dalglish, and as such, it's probably safe to assume that the club are suffering from a loss of identity.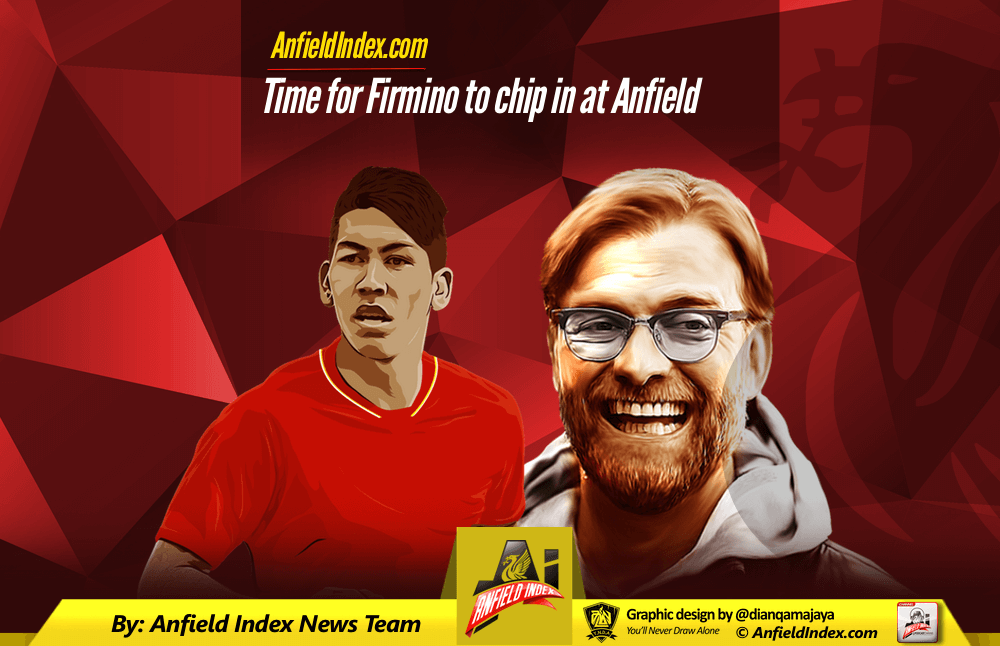 Long-accustomed to winning trophies virtually at will, older Liverpool fans probably didn't recognise the culture of mediocrity that Brendan Rodgers allowed to creep in. Always planning for the future and with one eye on developing players rather than purchasing excellence, the ex-Swansea man never stated – even into Liverpool's fourth season under his stewardship – that this would be the year.

One of his last signings, Roberto Firmino, was brought in for a hefty fee (£29m) – but with more talk of his potential rather than his current abilities, fans weren't really sure what to expect. Despite not being an out-and-out striker, his 16 Bundesliga goals meant that he finished the 2014-15 season at Hoffenheim as the league's fourth-highest scorer – but Rodgers immediately diluted the excitement that greeted his capture by talking up the midfielder's work ethic and versatility, rather than his star quality.
The truth is however, that his performances for Hoffenheim and Brazil have already proven how effective he can be – and now it's up to Jurgen Klopp to get the best out of him.
During his time at Dortmund, the German stated that Firmino was "for sure the best player in the Bundesliga" and now that he has the chance to work alongside this prodigious talent – and provided he stays fit he must surely play a major part in his manager's plans for the season.
Klopp has assured fans that he will be able to deliver the league title in the next four years, but the vast majority of supporters would be delighted with any silverware – and with his side already in the League Cup quarter-final (and touted as second-favourite at 5/1) this represents an excellent opportunity for Klopp to achieve what Rodgers never could.
If you feel that Liverpool's chances of landing the trophy have been improved by the addition of Roberto Firmino, then you could try betting on your favourite team at Betway, on whose website you can also find an extensive fixture list and up-to-the-minute game odds, as well as news and commentary as the season progresses.
He is the master of playing down expectations whilst secretly revelling in the euphoria that surrounds his every move, but Klopp will surely believe that his new Brazilian play-maker can have a strong impact on his side's season – and with 49 goals and 38 assists in 153 appearances for his former club, there is no reason why he won't be able to challenge the likes of Coutinho, Lallana, and Ibe for a regular starting spot.
Whether or not the title will follow remains to be seen – but at the top of his game his skill and pace should go a long way towards convincing fans of a return to their fluid, attacking identity.