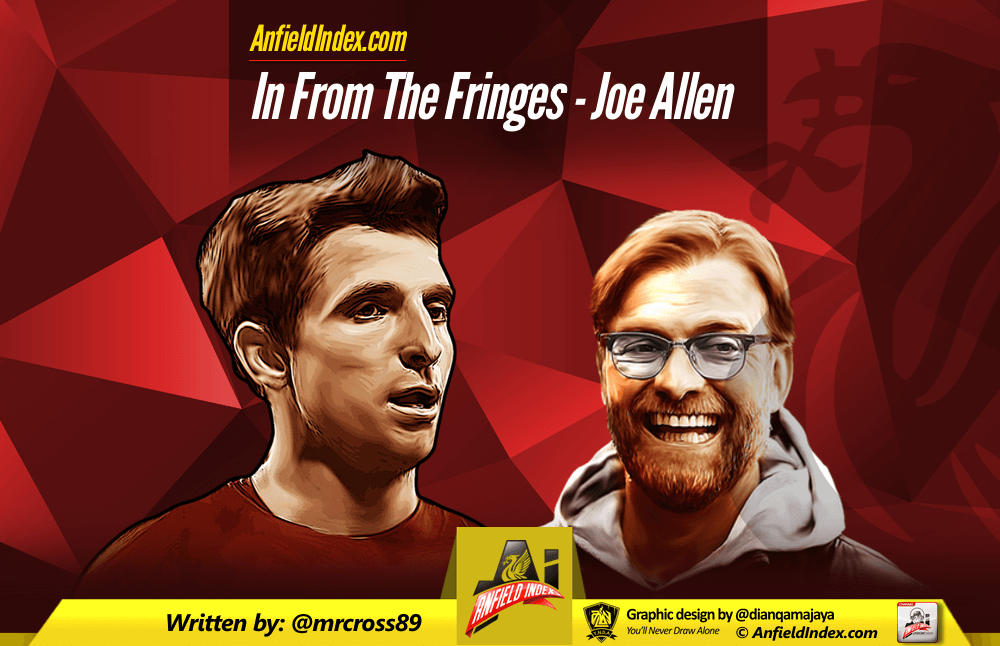 In From The Fringes - Joe Allen
"You'd think he was a Spanish player, a real European player. I would have paid many more millions for this kid,"- Brendan Rodgers on signing Joe Allen
Once described as the Welsh Xavi, Joe Allen is one of a few players to see their chances diminished since the arrival of Jurgen Klopp.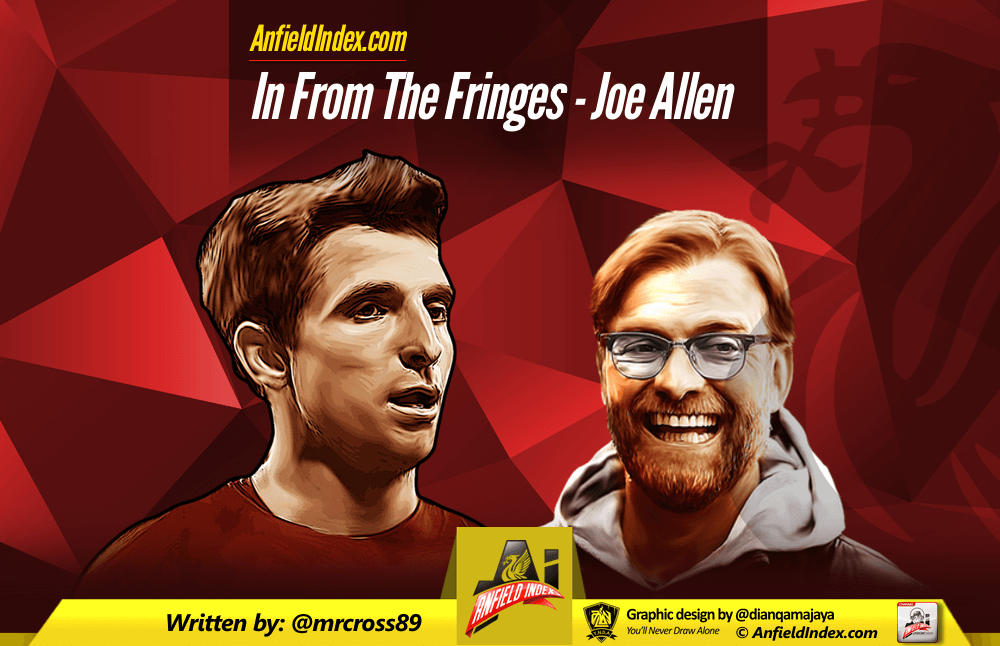 Although Allen has failed to light the Kop on fire since his £15 million move from Swansea, he has proven himself to be a good hand when needed over the years. However despite a few good runs in the side, injuries have affected his momentum time and time again, so it is little wonder that he now plays second fiddle to Can, Henderson, Lucas and even young Rossiter.
Joe Allens performance against Bordeaux on Thursday evening was a typical Allen type performance. The Welshman is great at keeping the ball and playing a simple pass. He was very tenacious in his pressing, trying to prove to Klopp that he can Gegenpress just as his peers. But as with all Joe Allen performances, errors were all too familiar. For such a technically gifted footballer, he is very error prone which leaves many fans scratching their heads as to why he gives the ball away. A perfect example was in the second half, when under no pressure, he tried to play the ball back to Mignolet with a frail pass, putting the team under unnecessary pressure and almost handing Bordeaux and equaliser.
If Joe Allen wants to adhere himself to Klopp and the fans, he needs to cut out these errors.
Allen Heat Map V Bordeaux 
Joe Allen put in a big shift against Bordeaux on Thursday. The heat map above is a testament to the Welshman's effort in pressing the opposition midfield and trying to win the ball back as quickly as possible. Although he pressed well enough, we would have preferred him to press slightly further up the midfield as Lucas was already playing the defensive midfield role. Nevertheless, Joe Allen put in a good effort for Liverpool last night, something Klopp would have admired.
Allen Stats v Bordeaux
Allen provided 37 passes for Liverpool with a passing accuracy of 84%. He provided no key passes, although he did provide a magnificent through ball for Moreno leading to a goal. The goal, unfortunately, was disallowed due to a foul by Benteke.
The Welshman attempted three shots, with one hitting the target
He made five successful tackles out of 6( more than Lucas who made 4 out of 7) with three interceptions and one aerial duel won
Allen lost the ball twice and gave away three fouls.
The stats back up the opinion that Joe Allen had a  good, but unspectacular game. The Welsh Xavi he is not, but what he is good at, is providing Liverpool with sufficient cover in the midfield as we look to battle on four front this season. Joe will certainly get his opportunities to impress Jurgen Klopp over the coming months, but he needs to provide a bigger impact in games when called upon. It's a shame that Allen still fails to live up to the price tag Liverpool paid for him, but if your worth £15 million, you should be providing more to your team than Joe has thus so far.
Verdict: Keep on the bench.