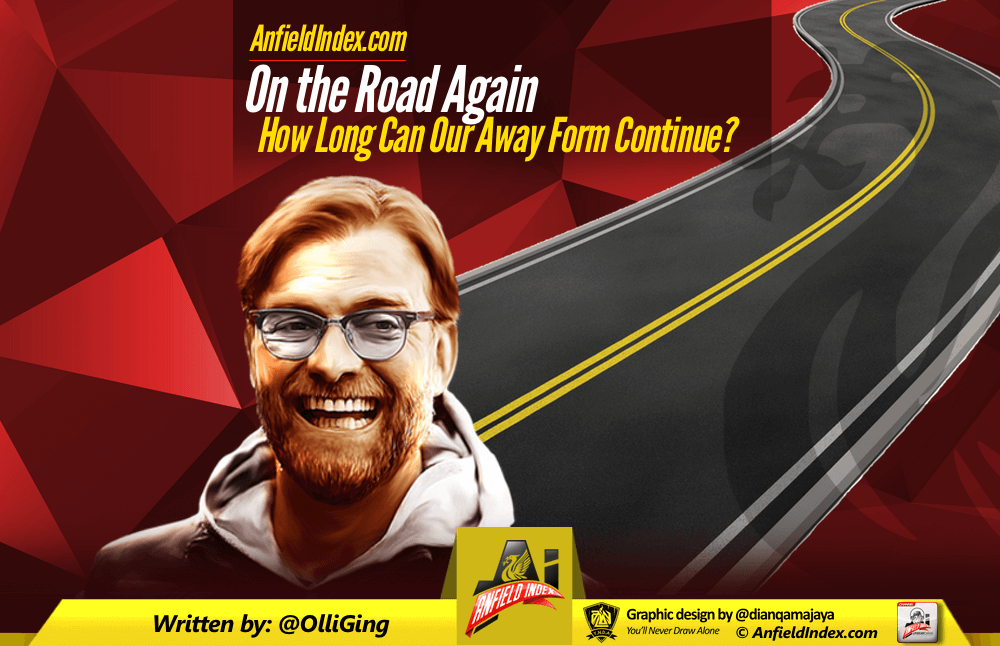 On the Road Again: How Long Can Our Away Form Continue?
To quote Willie Nelson, I just can't wait to get on the road again. No, it's not because I love making music with my friends, but because Jürgen Klopp's tricky Reds seem quite unstoppable on their travels at the moment.
Four away victories on the bounce, three of those in the league, Klopp hasn't taken his team away from L4 and lost yet since taking over from Brendan Rodgers, who did start this away run off, with Liverpool as a whole not having been defeated away from Anfield since the crushing loss to Manchester United – eight games ago.
Admittedly, the run didn't start off with the most impressive of games, Rodgers' men drawing 1-1 away to both Bordeaux and Everton, the latter proving to be the Ulsterman's last game in charge. However, it did start something which has gathered pace, with brilliant results on the road following.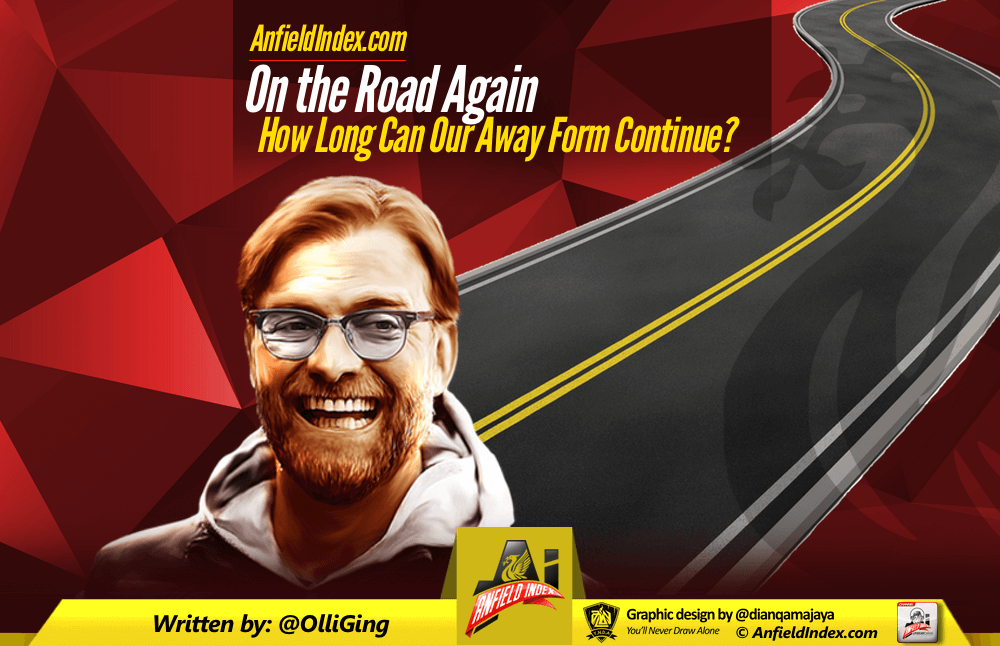 One of the more forgettable managerial debuts, Klopp oversaw a 0-0 draw away at high flying Tottenham, which taken in isolation was a decent result in itself. However, it was after that where Liverpool changed for the better, turning into what can only be described as different gravy.
Having drawn three games in a row away from Anfield, the run really took off away at Stamford Bridge in late October. Having gone behind to a Ramires goal, Philippe Coutinho's brace completed the turnaround, before a late finish from Christian Benteke sent the travelling Kop wild. There were still doubts though, with many writing the result off due to Chelsea's poor form, and few took notice of the win in Russia a few days later, as Jordon Ibe's goal ensured a 1-0 win over Rubin Kazan. Despite it being something of a low-key result, it was the first time an English club had won there, and gave Liverpool one foot in the next round. Still, people weren't convinced.
But surely, they would sit up and take notice a couple of weeks later, as Manchester City were demolished at the Emptihad. Why do I say Emptihad? Because I'm bitter and petty, over the fact that some City fans cited them not having Vincent Kompany and David Silva in the team being the problem, as they were dismantled 4-1 on their own turf. Samba twins Coutinho and Firmino ran riot, in a Reds team lacking Mamadou Sakho, Jordan Henderson and Daniel Sturridge. Maybe we should moan that with those three, it'd have been six or seven. Then again, it may well have been if not for some inspired goalkeeping from Joe Hart. Yes, that's correct, Liverpool put four past the league favourites at their own ground, in a game where their goalkeeper was probably their best player.
If all of that wasn't enough to convince people that we're now a huge threat when travelling, then Wednesday night might have just about done so. Putting three past relegation candidates Chelsea was fine, and it was great fun knocking four past injury ravaged City, but six past our 'Europa League rivals' Southampton, all with a weakened team, put the icing on the cake. When Divock Origi, a man who hadn't scored in his first 10 Liverpool appearances, is coming in and bagging a hat-trick, you know you've got something special.
So there we are, unbeatable away from home, and crushing everyone in our path. If all goes to plan, we'll keep that up until May and celebrate a, whisper it quietly, Premier League title. However, the beautiful game isn't always that simple, so our away run will most likely end sometime – but when?
Considering we've played all the 'big guns' away from home already this season, it's hard to pinpoint a game which really endangers us. If you weren't aware, Klopp takes his boys up north to Newcastle on Sunday, and it's hard to see them faltering. Wijnaldum and Perez will be dangerous, but Liverpool have only conceded two goals in a game once in 11 matches under the German, and it's doubtful that Newcastle will be the team to end that run. So that's a maximum of one goal for them, and do we honestly believe that they'll keep a clean sheet against our thriving attack?
Following that come Sion in Europe, Watford and Sunderland in the league before the new year. Despite those teams, Watford especially, being capable of causing an upset, you wouldn't expect it. Then comes January, where there are trickier tests, with West Ham United and Stoke City on the schedule. Getting those games out of the way would be nice, and leave teams like Southampton, Crystal Palace and Leicester City presenting our most difficult away challenges (in the league at least) before the season finishes.
A few months ago, the sceptic in me would have believed this all too good to be true, and predicted a crushing 2-0 defeat to the Toon come Sunday. Not now, as the fan base shifts from doubters to believers, I see nothing but another hammering from the Reds.
I just can't wait to get on the road again.