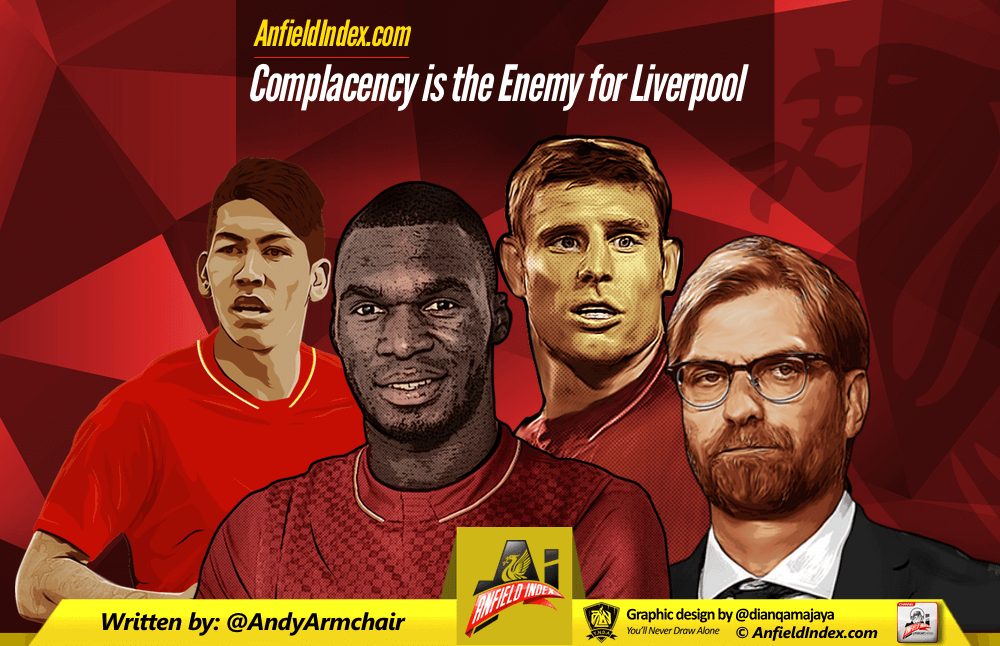 Complacency is the Enemy for Liverpool
Complacency is the enemy of success. There's a quote for you, not sure where I heard it, I may have even just made it up. Not that the origin of the quote is what really matters, only the sentiment of it. As magnificent as destroying Southampton 6-1 at their own ground was, it doesn't mean our next match was a foregone conclusion. Just because Newcastle are having a poor season and look vulnerable, it doesn't mean it would have been a stroll for us at St. James' Park or Sports Direct Arena or 2 Polo Shirts For £10 Stadium or whatever Mike Ashley is calling it this week. Beating Chelsea, Man City and Southampton away from home over recent weeks did not mean we simply had to turn up and it'd be job done. The same intensity, hard work, commitment, attitude, concentration and application, that were the backbone of those tremendously impressive victories, was needed against Newcastle and indeed, against every team at the top level. The fact that they have been in a poor run of form and manager Steve McLaren has been under increasing pressure meant that if we could get on top and take the lead, the home fans probably would've turned, their team folded and we could potentially have been on for another big win.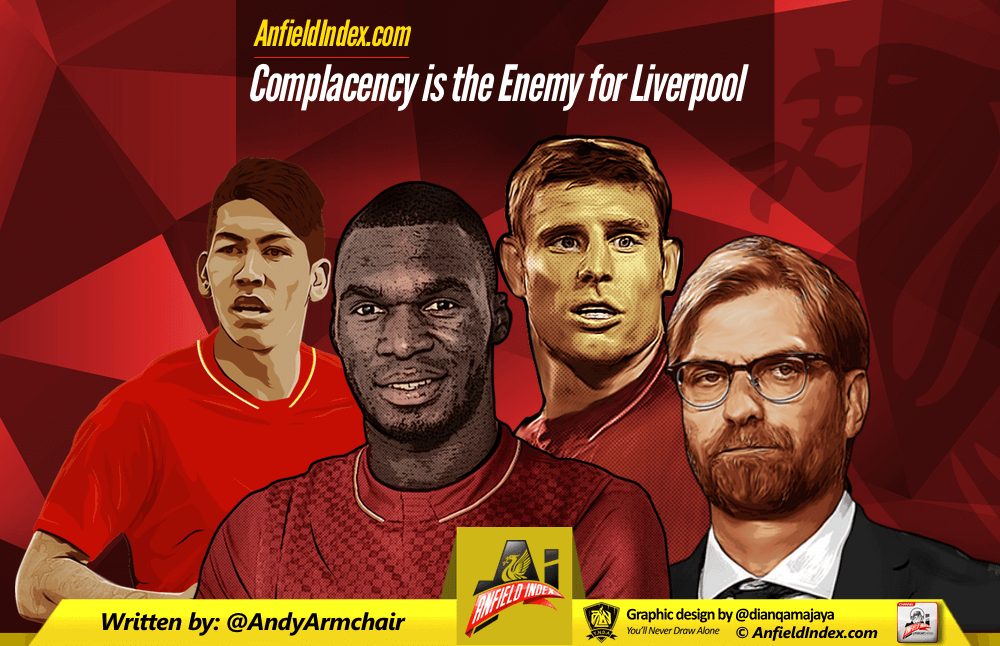 Unfortunately, we lacked a level of intensity and we particularly lacked any control of the game. Newcastle drew us into a scrappy battle that suited them more than us and sadly, we lacked the necessary quality in central midfield to take hold of the game and dictate the tempo. Joe Allen is tidy on the ball, but was largely on the periphery in this game and when you consider he was one of our better performers here, it tells you much about the ineptitude of this display. His midfield partners were quite simply awful; Lucas had a day to forget that was not in keeping with the trust Jürgen Klopp has shown him since taking charge. James Milner was a passenger, to me, resembling an on the pitch spectator and I'm still struggling to see what he offers the side. Not only is he painfully slow, but his lack of anticipation often leaves him a yard off the pace of our attacking play. In front of the midfield, Christian Benteke's poor, and sometimes complete lack of, movement is a growing concern. He's scored a few important goals and made a real difference when he came on as a substitute against Chelsea, but for him to have a long term future he has to improve his movement and show he's capable of linking up with clever creative players like Firmino and Coutinho.

The missing Emre Can didn't so much leave a hole in midfield, it was more of a chasm and Jordan Henderson watching the game from the bench due to an ongoing foot problem (explained brilliantly by Simon Brundish in an AI extra podcast), our lack of quality in depth in such a key area of the pitch is a concern. Klopp has done a tremendous job thus far to improve the confidence, determination and spirit of the squad that has allowed some players to show their qualities, but he cannot eliminate the limitations of others. As I wrote in an article here last week, Klopp is essentially working with someone else's squad and whilst some will suit him long term, there will be others he is simply making the best use of until he signings his own players.
Inconsistency will likely be a recurring frustration this season and excellent performances such as the wins at Chelsea, Man City and Southampton make performances such as the Newcastle one all the more infuriating. Expectation of inconsistency is in no way an excuse for such an insipid performance because there are no excuses for a display so far below the required standard and one well beneath the level of the players on the pitch. I am not ashamed to say I am a long-time admirer of Jürgen Klopp and was ecstatic when we appointed him manager, but that doesn't mean he is infallible and he must accept his part in such displays. Thankfully, he has the fortitude, character and humility to accept this and I trust him to meet the challenge head on; just as I trust his reasoning on team selection and why Jordan Henderson played no part in the Newcastle defeat.
At the start of this piece I spoke about complacency being the enemy of success; so, were we complacent against Newcastle? I have no doubt there wasn't a hint of complacency from our manager, because he is not only ambitious, but also a proven winner. But what about the players; was there complacency amongst them after the Southampton game? Given the sloppiness of our passing and lack of conviction in some of our tackling, it could easily lead you to believe that perhaps there was an element of it amongst some. What you can count on, is that if there are players in the squad with a tendency to become complacent after a good win, they will either have it driven out of them or be moved on.
A desperately disappointing loss to Newcastle doesn't mean we're suddenly a terrible team, just as a magnificent win in the Cup at Southampton doesn't mean we're going to win the League. As fans, we're told not to over react when we lose and not to get too carried away when we win. Exactly the same can be said of the players. There are no 'gimme' games, every victory has to be fought for and the right to play earned; that's not a cliché, it's a fact. Anyone who watched Klopp's Dortmund side are well aware that a tireless work ethic was a back bone of their success and as much a trademark of their game as the swashbuckling football they played. It didn't happen overnight for them and it won't for us. I'm sure there will be other disappointments along the way, but in Klopp, I trust we have the right man to iron out the inconsistencies and nurture the right mentality, which means there will be absolutely no room for complacency.