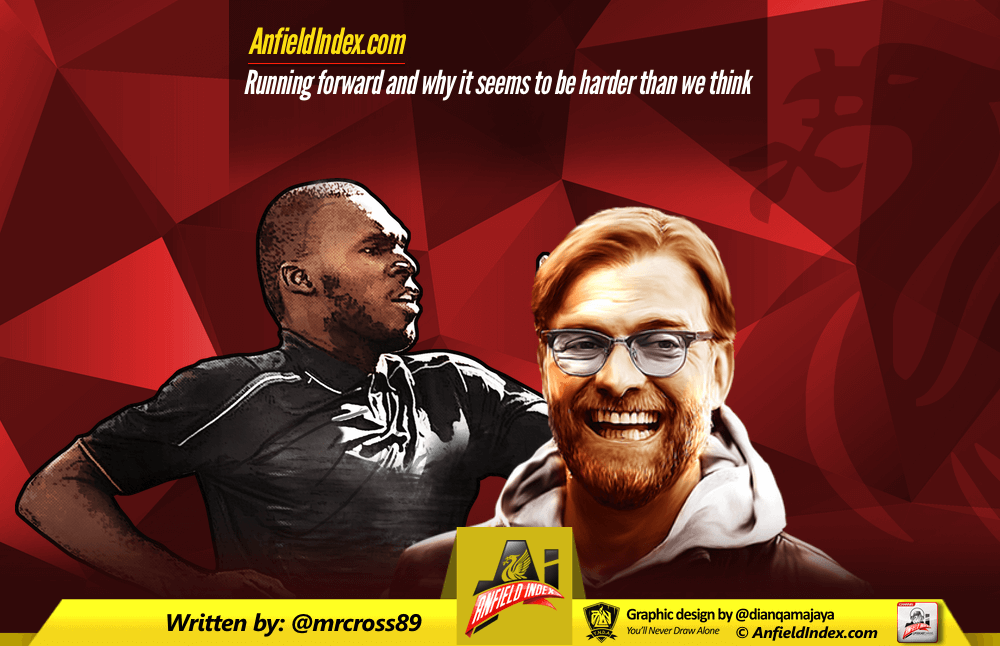 Running forward and why it seems to be harder than we think

Ask any football fan what they expect from their striker and the first point they will make is that they have to score goals. The best way for strikers to score goals is by making forward runs into the box so that they are closer to the goal when they receive the ball, giving them a better chance of converting their attempt into goals.
Christian Benteke's lack of movement is starting to prove problematic for our goal scoring exploits, and it's an issue that needs to be addressed now before it becomes severe.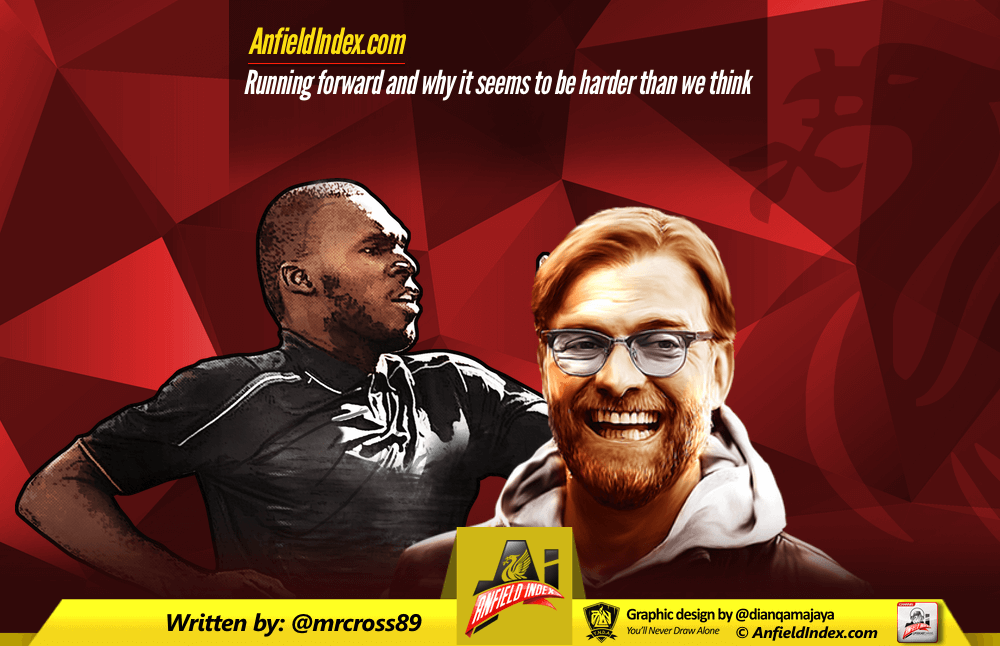 Christian Benteke possesses all the attributes to become a top-class striker. Not only is he blessed with strength and aerial ability that allows him to bully most strikers in the Premier League, but he possess incredible technique that most strikers would die to have. Despite possessing all these talents, his movement when leading the line is poor. Michael Owen time and again makes excellent points about Bentekes ability to create the right type of runs that stretch defences. Whether it's the instructions of the coaches or bad habits, Benteke drops too deep too often, and his movements congest the midfield making it easier for opposition defenders to assert their defensive shape.
This habit becomes a problem when you have players such as Lallana, Coutinho, Ibe and Firmino, players who enjoy playing on the peripherals of the box and seldom look to run it on the wing for a cross. They are not willing runners when you ask them to make runs behind the defence as they all prefer to pick up the ball in pockets of space between the opposition's midfield and defence and create the eye of the needle pass for the front man. The result of this overlap is that every time the ball goes beyond the back four through the middle, no one is there to pounce on it.
If Benteke needs inspiration, he should look to his team-mates Danny Ings and Daniel Sturridge. The reason these two strikers are so successful when they're  fit is down to the fact that they make the right runs at the right times and move telepathically into spaces that Coutinho and co will look for them to exploit. They also give defenders a torrid time by consistently running on the shoulder of the last man, forcing teams to drop deeper and therefore providing more space for the attacking midfielders to together passes that can unlock tight defences.
Fans want Benteke to be more than just a target man and a scorer of great goals. His physical and aerial abilities are unquestionably useful, and when he's confident he becomes a serious problem for defences. But Benteke finds it difficult to lead the line for Liverpool in this current system because we want him to play less as a target man and more as an advanced striker. In defence of Benteke, the lack of wingers at our disposal means Benteke cannot rely on wingers to supply crosses into the penalty area where he is most dangerous. Our insistence on looking for runners through the channels means Benteke must instead be ready to run in behind the defence and have the composure to finish.
Benteke's goals against Leicester City and  was an indication that he can make the right type of movements into dangerous areas. The test now comes on his ability to be a great goal scorer and make the move that will stretch defences. Now the only striker fit, Christian Benteke has been offered jet fuel to give his Liverpool career the boosts he needs. At 24 years old, Benteke has time on his side to develop into more than just a target man and with the attributes he possesses, Liverpool fans should give him the time he needs to realise his potential.