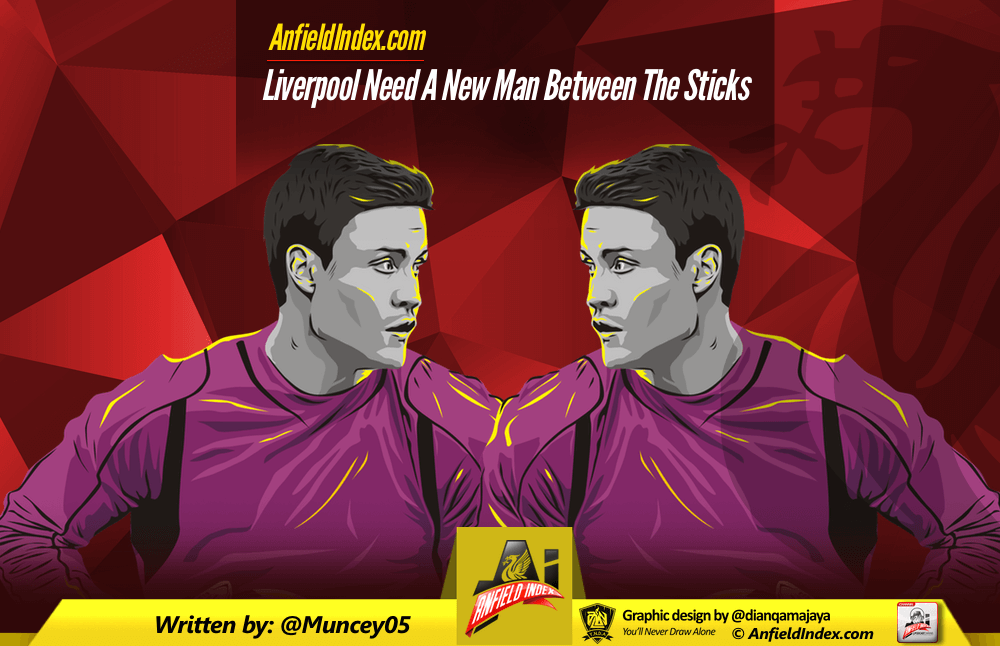 Liverpool Need A New Man Between The Sticks

Statistics can tell you a number of things and sometimes can cloud fans judgements on players, some players pass completion rates are incredibly high, but if they only pass safe short passes into the more gifted players, is this really telling you the full picture?  Similarly, with Simon Mignolet, he has had 5 clean sheets in the Premier League this season, and has conceded only 19 goals in 16 games in the league, his shot saved to goal ratio is 58.7%, so that data does not look too bad.  However, in 3 seasons, due directly to an error by the keeper, his team has conceded 8 goals, this is the highest number in the Premier League over the same period of time.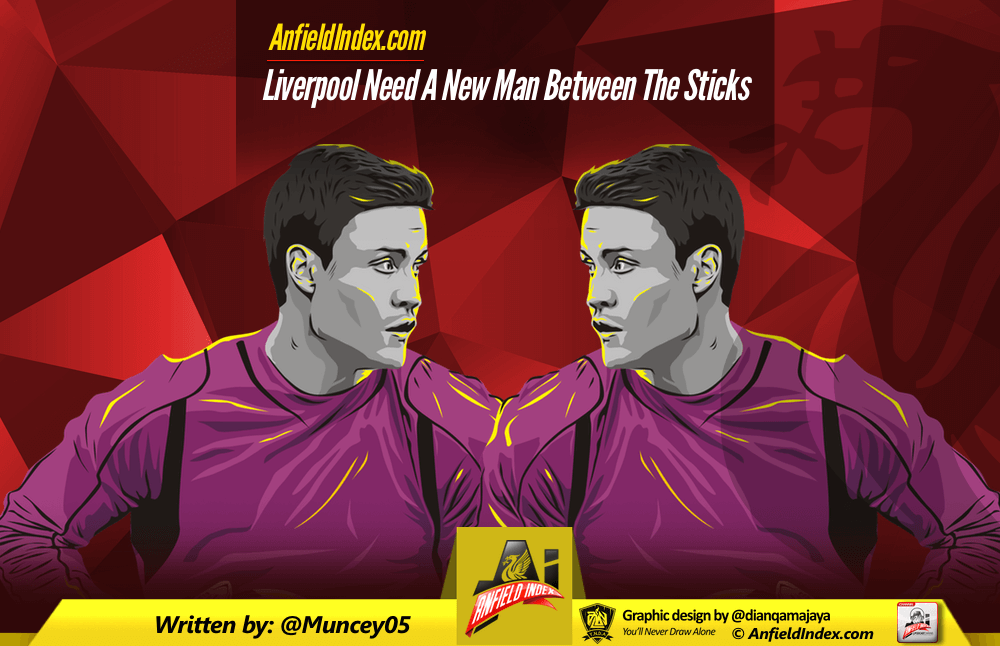 Now some of you reading this article may feel it is easy to kick a player when he is down, following his most recent error last weekend, however, at the start of the season I wrote for another Liverpool website and I stated in an article that I believed Adam Bogdan would take over the goalkeeping shirt from Mignolet this season.  Also in recent articles when selecting my team for upcoming matches, again I have consistently picked Bogdan, so it is not just a gut wrench reaction.
When Liverpool purchased Simon Mignolet from Sunderland for £9 million pounds I had my reservations. He had played well for Sunderland the season prior to joining Liverpool, but with all due respect to Sunderland, coming from a club striving off relegation to joining a club with a huge history and striving for European football is a different pressure all together.
The 27 year old Belgian international is a good shot stopper and has a decent penalty saving record, however, for me he does not have a commanding confident presence about him, he stands at six foot four, which is a good height for a keeper but he does not play at that height, there is no authority in him and plays shorter, even when he is in some form.  On crosses he is weak and does not come for crosses with any authority.  Also with back passes his football skills are not great, and struggled to position his feet correctly to accept a back pass.  With both crosses and back passes, there is a nervous reaction in the crowd with the fans and no doubt the players have similar feelings, with a defence who are making errors anyway a keeper behind them they have no confidence in is the last thing you need.
Adam Bogdan is a keeper who played in the Premier League with Bolton Wanderers, displacing a very decent keeper in Jussi Jasskalainen.  Last few seasons he has played in the Championship with Bolton, and at one point when injured lost his place to Andy Lonergan which initially he struggled to get his place back, however, when Neil Lennon took over at Bolton, Bogdan was brought back into the team.  Readers may think that the fact he lost his place not a great advertisement for him to be number one choice at Liverpool, which I understand, but bear in mind, last year Mignolet was replaced by Brad Jones after a loss of form and only got his place back as Jones got injured.  Is Bogdan better than Jones? In my opinion yes Bogdan is noticeably better than Brad Jones.
The 28 year old Hungarian, is a good athlete, like Mignolet, a good shot stopper, but in my eyes, has more of a commanding presence, is a very good communicator, and is ok with his feet, he keeps it very simple.  Bogdan is also six foot four like Mignolet, but I was surprised they are the same height as Bogdan seems to be a lot bigger, probably due to a stronger presence.
Do I think Bogdan will be a top Premier League keeper to rival Hart, Courtois etc? No I don't, and who knows with January transfer window nearly upon us, Jurgen Klopp may look to bring in a new keeper, but in my view right now we need a change between the sticks, Mignolet needs to be taken out of the firing line, with a defence lacking confidence, and a new keeper is needed, with a new voice, a new desire and presence and that keeper is Adam Bogdan.