What a difference a weekend makes. I was all set to have a piece done on why I thought Mamadou Sakho should he the man to partner Dejan Lovren in the heart of the Liverpool defence this weekend against Watford, only for Craig Gardener to recklessly injure him. Now Liverpool fans are stuck with the thoughts of a Martin Skrtel and Mamadou Sakho centre-back pairing. This pairing for me is the stuff of nightmares because of the weak link in that pairing and the amount of goals that has the potential to be conceded.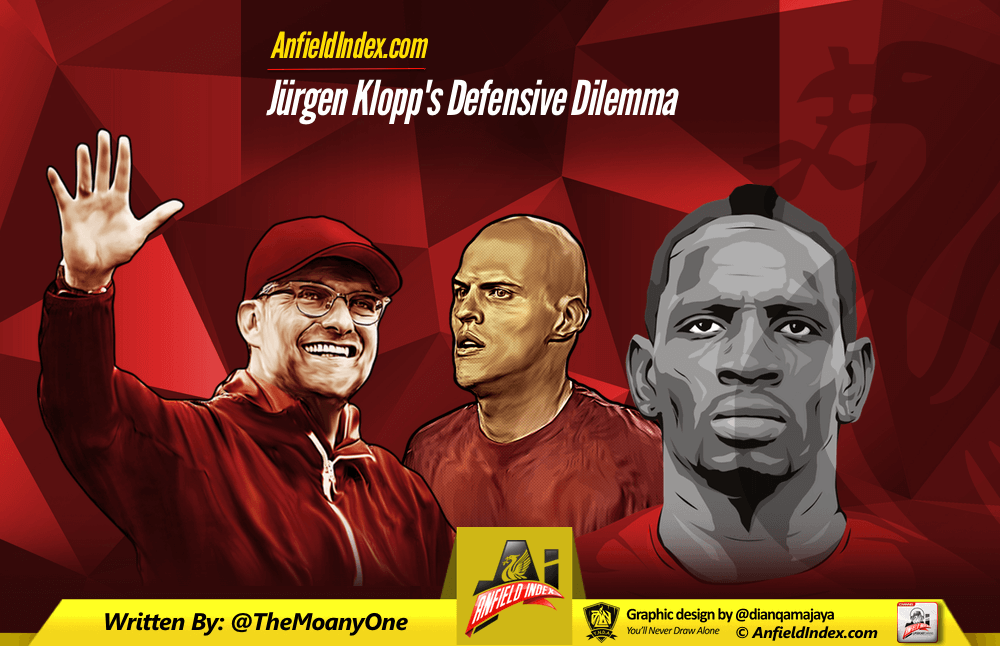 And for me the main culprit for a lot of these goals is Martin Skrtel. He may be seen by some fans as a stalwart of the Liverpool team and somehow he has survived a number of managerial changes including the coming and going of Roy Hodgson, Kenny Dalglish and Brendan Rodgers. He has a record of somehow being the number one defender for each of Liverpool's last five managers and has seen off defenders like fan favourite Daniel Agger, Sami Hyypia and Jamie Carragher. But if you examine some of the  games he has played, especially in the last eighteen months, how many goals was he himself responsible for? This season alone, you will need to use both your hands to count up the number of goals Skrtel alone has been responsible for. And for some fans he is the one player who can't be dropped. And heaven forbid if you even mention dropping him you're attacked left, right and centre.

With Sakho coming back into the team, he's also the player most Liverpool fans want to see back playing because of his defending and leadership qualities. In Sakho, Liverpool finally have, in my opinion a replacement for long standing servant Jamie Carragher, yes I know that's a big shout but look at his performances so far this season. When Sakho came into the Liverpool team last season, he along with Emre Can helped to plug a very leaky Liverpool defence. When they came into the team straight away both Simon Mignolet and Martin Skrtel were given a confidence boost. And this season with Sakho out of the team, Liverpool have looked very suspect in defence and have yet again leaked silly goals.
For me I would drop Skrtel completely and have a partnership of Kolo Toure and Sakho until Lovren is fit again. I've lost all my faith in Skrtel as a defender and think he's the only player who hasn't shown that much improvement under Jürgen Klopp. Look I know for each goal that Skrtel has been responsible for, some will argue that Lovren has been just as culpable for others. The difference for me is that under Klopp, Lovren has somewhat improved his form and his defending. Lovren under Jürgen Klopp is back playing simple football, doing the basics right, not panicking on the ball, not taking any stupid risks in and around the box as much and this type of football has boosted him and his confidence and he has shown this confidence boost on the pitch. While he'll never be a world class defender, I definitely think playing along side Mamadou Sakho, he has the ability to improve his performances even more than he has recently and having Sakho playing along side him in defence his overall positioning will improve as he will only have to worry about defending.
Look I know I've made a big call by saying I want Skrtel dropped and a slower and older Toure brought in to the side to replace him but I really think he can't do any worse than Skrtel at this point. And maybe, just maybe an experienced Toure coming in to the team will give Simon Mignolet a much needed boost and Liverpool fans won't see a repeat of the mistakes a la Bordeaux and more recently West Bromwich Albion. As we approach the weekend Jürgen Klopp has some massive decisions to make in relation to team selection. Does he replace Mignolet and does he pair Sakho and Toure in defence instead of Skrtel and Sakho. Whatever Klopp does, he'll have his own reasoning for doing so. Just as long as he doesn't decide to play Christan Benteke up front on his own again and fans will be happy.