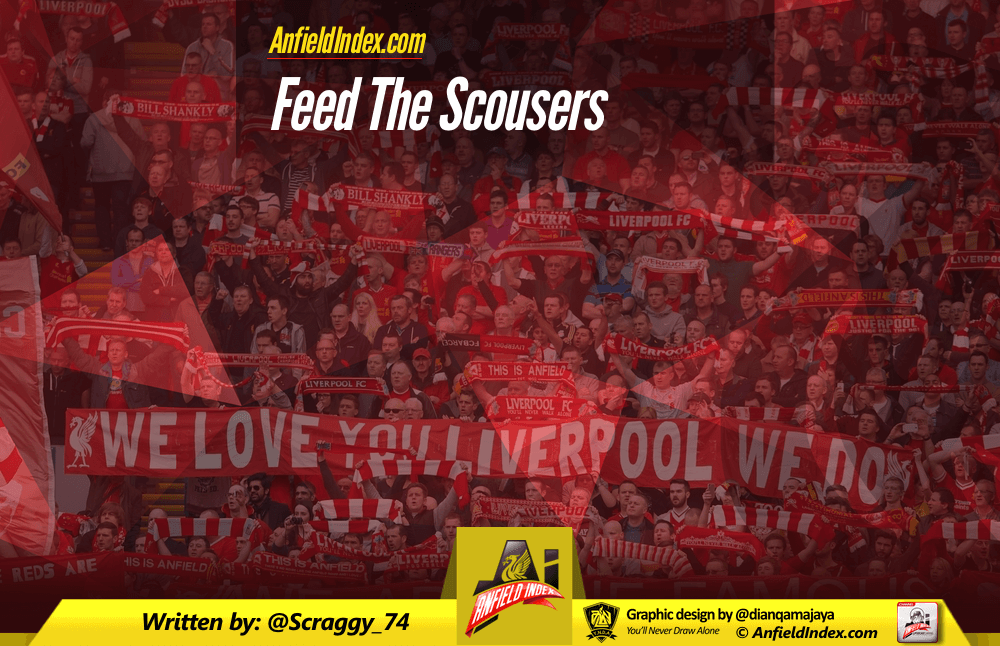 Feed the Scousers

Feed the Scousers, let them know it's Christmas time.
How we laugh eh?
I was at St James' Park last week for that inexplicably insipid performance from what had, up until that point, been an impressive looking all-red bandwagon we had going on there. (Chill out everyone, it will kick in again any match-day now.)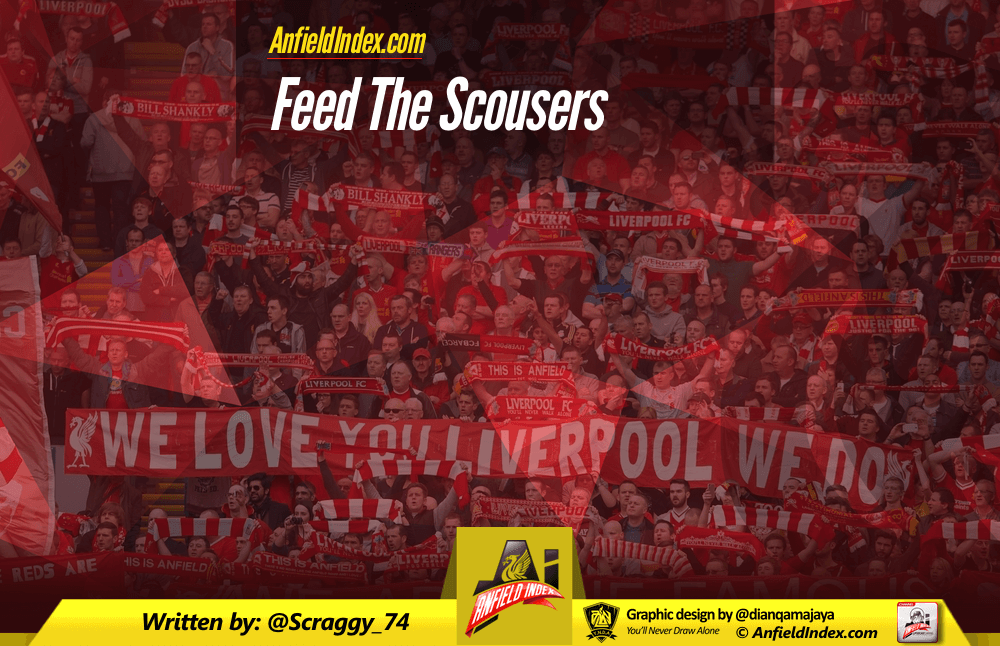 When Newcastle United fans are taking the piss out of you, then you know it has to have been a pretty bad day at the office. I don't care what Steve McLaren says about effort, his team were abysmal. They beat us in spite of themselves rather than because of themselves. Even within the glow of them beating Tottenham Hotspur this last weekend they could have been 4-0, maybe 5-0 down before they burrowed their way into the game. Be under no illusions, Newcastle are still only marginally better than Aston Villa.
As Newcastle's enjoyment-starved fans understandably goaded those of us in the away section for much of a grim afternoon, it all reached a 'take the biscuit' (or not as the case may be) moment when that winter perennial was given an airing… Feed the Scousers…
Personally, I ate really, really well that day and I wasn't hungry at all. In fact, while we were being serenaded with a corruption of 'Feed the World' I was busy looking down at my feet and trying to detach the sole of my Adidas Hamburg's from the cellophane lid off the M&S Lochmuir hot smoked and peppered salmon salad I'd chowed down on as my pre-match meal. The orange and purple, lightly salted sweet potato crisps I teamed my luxurious salad with; were to die for.
Pantomime season isn't merely located to the month of December for football fans. It tends to stretch from mid-August to mid-May, but it does ramp up a few extra notches over the festive season.
At this time of year Feed the Scousers is routinely tagged on to the usual week-to-week repertoire of 'sign on, sign on' and the occasional rendition 'In Your Liverpool Slum'.
The thing is; none of them get to me.
None of them upset me.
In fact; they make me yawn.
They make me roll my eyes.
Pots. Kettles. Black and all that.
It's a bizarre scenario when you've paid on average £50 or so a ticket for the sometimes cockeyed privilege of being in attendance at a Premier League football match, only to find you're on the receiving end of some Boys from the Blackstuff inspired stereotyping within the medium of 'music'. Often this is administered by people 'representing' a football club that is located within a deprived area of a staunchly working-class city. It would be a form of irony, if the choirs of these songs actually understood the concept of being ironic.
I've never really been a goader of the opposition. I'm more a supporter of my own team kind of person.
I mean, I've been present at football matches where people have paid a sizeable quantity of money to gain entry to the stadium, only to spend the vast majority of the game engaged in an eye-popping, vein bulging, toing and froing of faux-hatred with their opposite number across the netting divide between home sections and away ends. These are exactly the same type of people who go nuts behind the wheel of a car for the most innocuous of reasons.
Reality is checked in at the hat desk by a lot of people who click through the turnstiles of football grounds. Hooliganism used to be described as 'the English disease' but 'banter' has now usurped hooliganism. It's a modern day stain on the game. I'm not saying I'm against the piss being taken out of me, but I want actual humour, I want originality. Not the same tired old lines being trotted out week in, week out by a succession of faceless collectives. There is a distinct lack of imagination going on. I want a bit of artistry. Casting your eyes towards the left hand side of the Lower Anfield Road end is very much like switching on the TV station Gold and finding yet another episode of Keeping Up Appearances is on.
Something far more worrying however is the concept that a lot of these people, perhaps, aren't solely putting wider sensibilities to one side just for the duration of a football match. Maybe they are simply; inherent gob shites per se?
It's a scary prospect.
Plenty of people do care though, Everton footballer Steven Naismith for one.
After teaming up with the Glasgow charity Loaves and Fishes for the last five years, Naismith has recently sponsored and given hands on assistance at a Christmas lunch for the city's homeless that reportedly fed up to 500 people.
He is about to do something similar in Liverpool through the Whitechapel Centre. Naismith has previously given free Everton tickets away to the unemployed. Much of the good deeds he has performed have been paid for from his own pocket. Naismith is literally feeding scousers, feeding Glaswegians too. Every city has vulnerable people in need of help, but not every city has a Steven Naismith.
As a regular travelling red over the years I've got to know the areas of neglect within each and every city and town I've drifted into to watch Liverpool kick a ball around a rectangular patch of grass. It's hard to find the umph to feel insulted by Newcastle fans singing about Liverpool being poor when you've seen places like Cowgate and Benwell. The word 'whatever' always springs to mind when opposing fans begin to paint their blinkered stereotype backdrops.
The exact same thing can be said of every major city and town. People lose jobs and people use food banks absolutely everywhere. Nowhere is immune to the vagaries of life, not even in West London, where the streets are paved with gold if you choose to believe what Chelsea fans think.
So if your blood starts to boil over the Christmas period when Watford, Leicester City, Sunderland and West Ham United fans inevitably churn out the usual vocal diarrhoea, don't let it get to you, because in reality the very things they sing about are just as close to their doorsteps as they are to yours.
While I'm all for a bit of black-humour, all for finding the funny side of a dark moment to lift the cloud a little, austerity and the breadline is a subject that no one has a comfortable right be using as leverage in a game of one-upmanship. In more ways than one; it's just not funny.