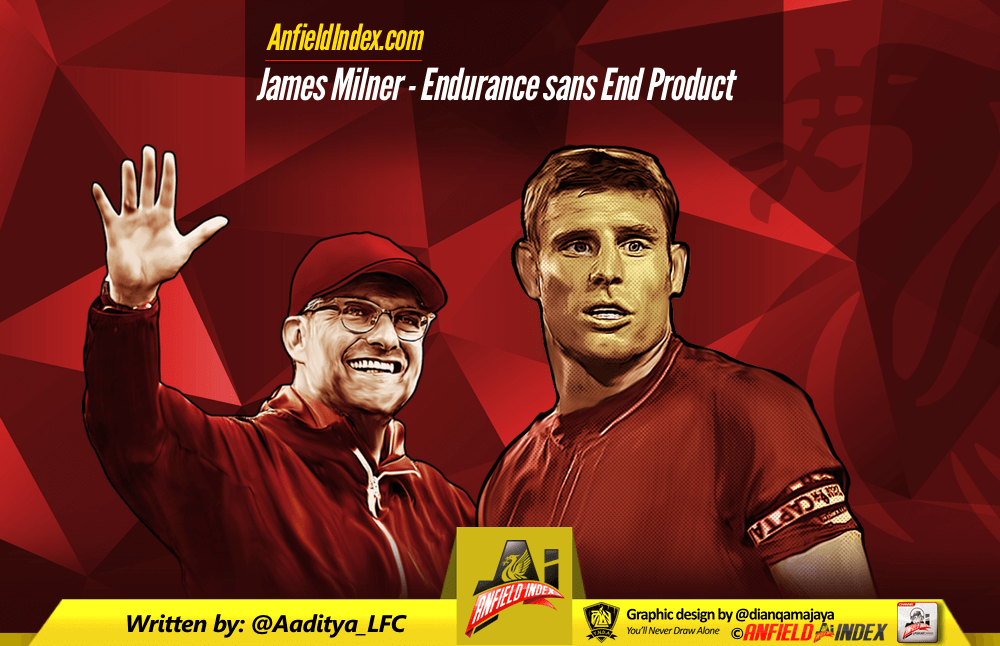 James Milner - Endurance sans End Product
When Liverpool secured the signing of James Milner as the first of eight in the summer, there was an excitement. An excitement that the club had pulled off a sensible piece of business. What else would you call a reliable, combative, versatile midfield player, who has been in the habit of winning trophies?
Milner was seen as the man who would replace that Steven Gerrard-sized hole in our midfield, which, otherwise bore a rather youthful look to it. But, very soon, our vice captain has gone from being our big hope to our whipping boy.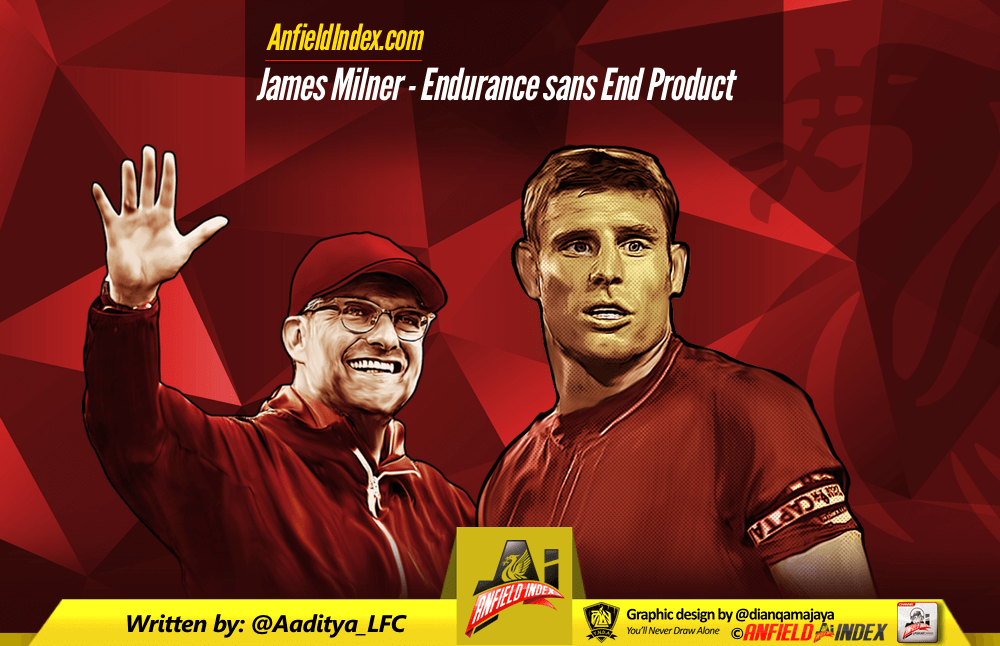 When we lost 6-1 to Stoke on that wretched day at the end of last season, one thing that was clear was that this squad needed an infusion of quality, spirit and resilience.
That was what Milner displayed in abundance in his time at Manchester City, and he was clearly a summer signing the fans took to. A very encouraging pre-season was followed by impressive displays in our first three games, as we took 7 points off Stoke, Bournemouth and Arsenal in a reasonable start to the season.
Big defeats to West Ham and Man United, and exasperated fans were looking to our big players to perform.
When a player is earning £150,000 a week, it is only natural to expect him to step in and inspire an upturn in fortunes, but unfortunately for Liverpool, Milner has not been able to do that.
One of the biggest reasons for Milner agreeing to join Liverpool was seemingly Rodgers's acceptance of playing him in his preferred central midfield role. But, in truth, Milner was only dovetailing between having no influence and having a negative influence on games.
The Yorkshireman is known to be a good crosser of the ball, but his corners this season have been nothing short of woeful. The regularity with which Milner fails to beat the first man with his corners is alarming.
Another aspect of Milner's play which has been woeful has been his general passing. Milner only completes 78% of his passes, and if you consider that a large number of them are played backwards, one can conclude that there is not too much happening from that particular outlet.
In his defense, Milner formed a decent understanding with Jordan Henderson, and our skipper only lasted one and a half competitive games before injury ruled him out for more than three months.
But the way Lucas has bedded in, and the energy of Emre Can should have given Milner enough of a foundation to build on.
Milner runs at least 11km a game, and that is a testament to his work rate and commitment, but when you are earning that sort of money and have that sort of stature within the team, you need to be doing more than just running.
One striking feature has been his timing; he has been that split second late to almost everything when playing in central midfield, particularly in the early part of the season. That resulted in a ban for an accumulation of yellow cards, and it was not even November. That is pretty damning, especially considering that Milner has not been played as the destroyer in midfield.
In terms of an attacking outlet as well, Milner has barely contributed in the way that was envisioned when he signed. Three goals and four assists in 21 appearances for the club is hardly setting any stage on fire.
The clinical touch that in truth, has been missing with the entire squad this season, has evaded Milner as well. That was very evident in Sunday's loss to United as he missed a glorious opportunity in the first half, after a superb pass from Roberto Firmino. He should have taken the shot on first time, but he hesitated for a fraction of a second, and that meant Matteo Darmian got into a better position to block him off. It was again evidence  of Milner not being sharp enough.
One thing I've learnt from watching Milner play for Liverpool is that he seems to get away with a lot of criticism, just because of the large distances that he covers within the course of most games, but honestly, for a player earning as much as he is, considering his stature within the squad, and that he is one of the most experienced players in it – the most experienced if Kolo Toure is ignored – then it is easy to conclude that Milner has to offer Jurgen Klopp at lot more, in terms of attacking quality.