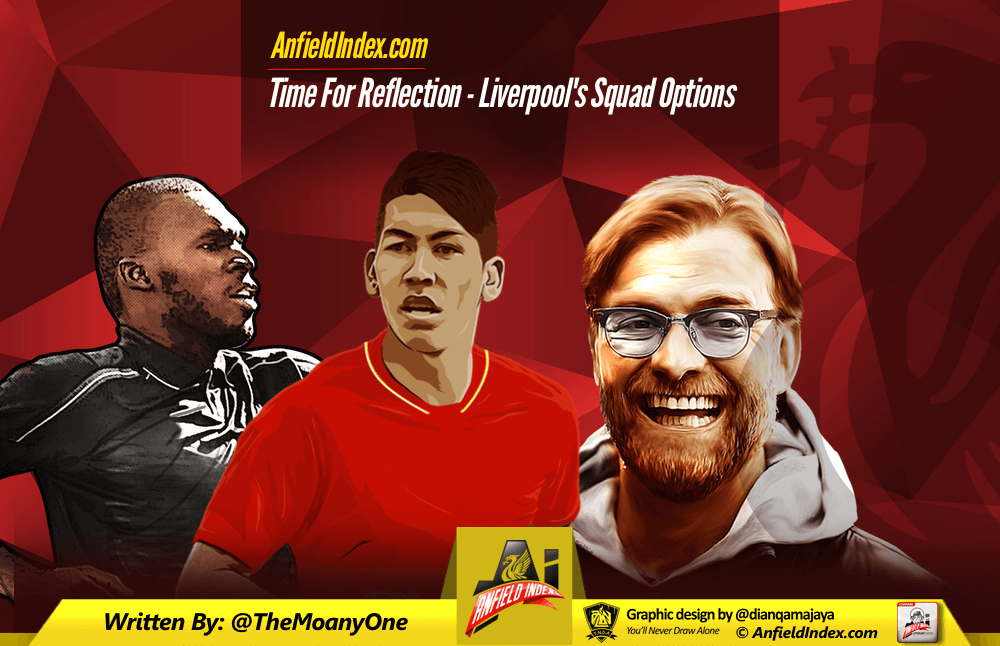 Time For Reflection - Liverpool's Squad Options

Wow, just wow. In the last three league games Liverpool have been taken apart by Newcastle United, West Bromwich Albion and most recently Watford. If you looked at those fixtures at the start of the season the only game you as a fan would have been sonewhat worried about is Newcastle away. As poor as they were playing recently they always up their game against Liverpool. Who can forget what was voted one of the greatest games ever games in the Premier League – the four three win for Liverpool against Newcastle back in 1996 at Anfield. But as I write this Liverpool have only picked up one point from a potential nine points having suffered defeats against Newcastle and Watford and getting a lucky draw against West Bromwich Albion.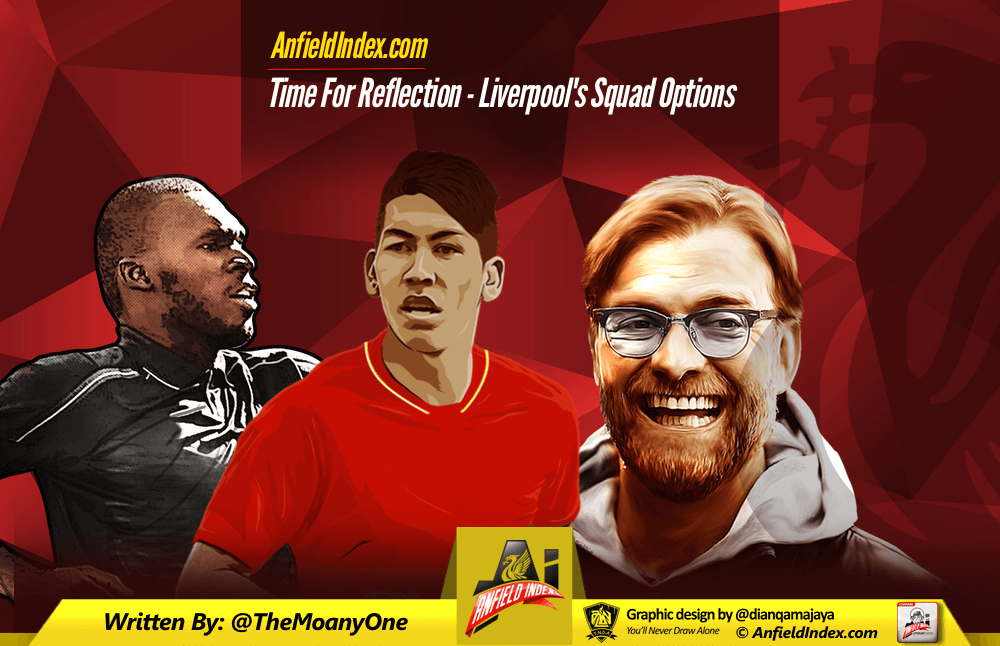 As we approach the busy Christmas and New Year schedule, I think Jürgen Klopp needs to have a serious sit down and think about the Liverpool squad he inherited from Brendan Rodgers. If the last three games have shown anything, it's shown exactly how poor the current squad is. And I think Klopp is wrong to say he won't invest in the squad come January. Unless he wants to fall further behind those teams fighting for the top four positions he needs to invest where Liverpool are weakest at the minute, those positions being the goalkeeper position, the centre-back position and the striking position. For me, neither Martin Skrtel or Dejan Lovren are the players to long term hold a place in the Liverpool defence. The same goes for both Simon Mignolet and Adam Bogdan.
When he comes to the striking position, this is the position I think Liverpool are weakest at the minute. With both Danny Ings and Daniel Sturridge currently out injured, neither Christian Benteke or Divok Origi have the ability to comfortably lead the Liverpool attack week in week out, but for completely different reasons; Benteke as we've all seen isn't suited to Klopp's type of game. He's too static and isn't the type of player with a burst of pace to either beat a player or to open up the game for others around him. Origi, I'm not going to make too much of a decision on him just yet for the following reasons, firstly he's only a young player, secondly he's coming back to Liverpool from a average season last season on loan at Lille and thirdly and for me most importantly he needs to get used to the Premier League, the pace of the football, the physicality of the game in England and the lack of protection referees give forward players.
That leaves Roberto Firmino to lead the Liverpool attack and as we've seen recently his performances are slipping a wee bit and a section of fans are starting to get on his back. For me, Firmino like Origi needs time to adapt to a new country, a new league, a new language and a new style of playing. I feel it's unfair of fans to be giving him grief just yet. Also like Origi, I think Firmino needs twelve months to fully adjust to the Premier League. He's been asked to play out of position because Klopp seems to have run out of patience with Benteke and who can blame him. Benteke has proven himself to be a very poor signing for Liverpool so far this season.
Klopp now needs to finish with his evaluation of the players he inherited from Brendan Rodgers and show his ruthless streak and end the careers of those players who have drifted along at Liverpool for the last number of years, those players who are weak in the position they play in and those players who aren't up to the level Klopp expects and demands from his players. While I'm sure there is money to spend in January, I'm hoping Liverpool don't repeat the mistakes of the past by overpaying for average players who are on a level with what is already at the club and who won't make any difference to the quality of the Liverpool squad. I'm very hopeful Klopp won't make those same mistakes. I'm hoping Liverpool will be chasing players like Leroy Sane, Timo Horn, Javi Martinez, Ilkay Gundogan and Equizibel Garay. Any of these players in my opinion are better than the players Liverpool have at their disposal at the minute.
If Klopp doesn't make changes in January I really fear for Liverpool's hope for Champions League qualification next season. I'm also fearful that the idiotic minority of fabs will be heard the loudest by Jürgen Klopp and the Liverpool players. While I have no doubt Klopp will improve the Liverpool team he is going to need time, time to clear out the players who aren't up to scratch, time to enforce his type of play on the Liverpool players and time to bring in the players he wants at the club.