First choice Liverpool 'keeper misses a game and his understudy fails to perform in his absence. Strong sense of Deja vu here isn't there?
December 2014, Brendan Rodgers "indefinitely" drops Simon Mignolet after a string of errors and is replaced by Brad Jones. The Australian comes into the side and aids United as they defeat Liverpool 3-0 at Old Trafford. Diving completely the wrong way for the United opener he looked like that lad you'd stick in goal because he wasn't good enough to play outfield.
December 2015, many had called for Adam Bogdan to replace Simon Mignolet after another drop in form. The Belgian picks up a hamstring injury and the Hungarian gets his first start in the Premier League against Watford much to the delight of many….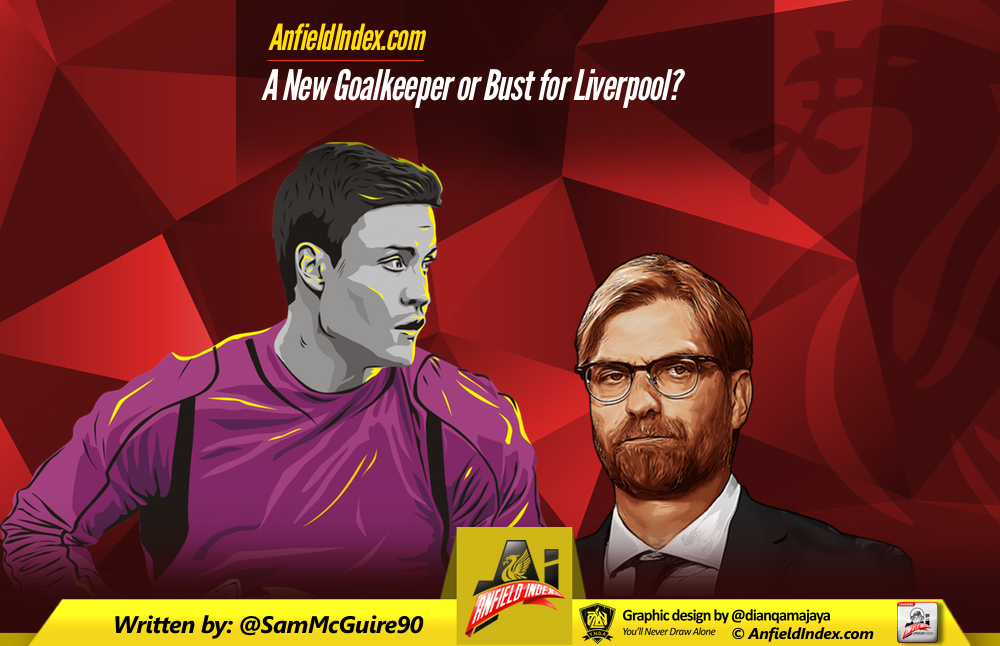 Watford gifted a goal inside of two minutes due to a Bogdan error. The 'keeper was not able to hold a cross when unopposed. He didn't seem to recover from this early set back and in a moment of madness he rushed off his line to meet the ball, instead of catching it though he punched it straight at Mamdou Sakho and the ball almost bobbled over the line. This was worse than the actual flap for the goal. He literally ran out of his goal and punched the ball when it was at chest height.
What's scary to think is Brendan Rodgers had the opportunity in the summer to upgrade on Mignolet and instead he went for the bargain bucket option and signed a Championship goalkeeper on a free transfer. A team with aspirations of finishing in the top 4 buying a Championship player for a position of importance.
The goalkeeping department has lacked any quality in depth since 2005/2006 when the Reds had Pepe Reina as their first choice 'keeper and Jerzy Dudek as back up. Forget what Reina was like when he left, when he signed he was one of the best 'keepers in Europe (he knew how to save near post shots). Dudek was inconsistent when considered a starter but as a number 2 you didn't have many better in the league.
Fast forward 10 years and the equivalent of Jerzy Dudek is currently our number one. Simon Mignolet has moments of magic in goal that are quickly followed by moments of madness. There's no middle ground with him. Even if you watch him in the warm up before kickoff he's making the most basic of errors and Adam Bogdan is no better. It's hardly inspiring and this unease creeps into the minds of the players and the fans. You then have Adam Bogdan as our second choice but at any other top Premier League side would be considered third choice and even then clubs usually have their academy 'keeper as that role in the squad.
People are forever downplaying the importance of a good goalkeeper. You don't win leagues with an inconsistent 'keeper, just look at Arsenal. You don't finish in the top 4 with a dodgy number one when your rivals all have better 'keepers.
Just cast your eyes at Arsenal, they've got Petr Cech as their number 1 and David Ospina as his back up. How many points has Cech won them already this season? Inspirational in their 0-0 draw with us in August, he's made some fine saves ever since. Arsenal have conceded the fewest amount of goals in the league so far this season.
Chelsea are having a woeful first half of the season but they were missing Thibaut Courtois for a large part of that and this shouldn't be overlooked, he's probably the second best 'keeper in the world right now. Their back up to Courtios is Asmir Begovic, the player many wanted as our first choice keeper. Chelsea have only conceded 5 more goals than Liverpool and that's with their second choice keeper playing the majority of games, what situation would we be in had Bogdan played more games for us?
Manchester United have David De Gea, the man that single handedly dragged them into the top 4 last season with some incredible performances, and he's carried it on this season ever since coming back into the side. Despite United being so poor this season and missing so many first team defenders they've only conceded 14 goals and De Gea has been integral to this. His back up is Sergio Romero. The Argentine number 1 is erratic and inconsistent but as a backup he's infinitely better than Bogdan and closer to Mignolet in terms of ability.
Manchester City don't have the strongest of goalkeepers but Joe Hart and Willy Caballero are of a good enough quality to make City competitive in the League. Personally I don't see Hart in the same league as De Gea, Cech or Courtios but he's the tier below and with the players City have that's good enough.
Spurs replaced a consistent Brad Friedel with Hugo Lloris. A clear upgrade and potentially a difference maker. With an inferior 'keeper I'd go as far as saying Spurs wouldn't have finished above Liverpool in two of the last three seasons.
It's imperative that Liverpool address this issue sooner rather than later. It's gone on for too long already. Klopp is switched on enough to understand you build from the back and your 'keeper should be that one position that weathers the storm no matter what's happening ahead of him. They can't crumble. Mignolet looks set to sign a new deal with the club in the coming weeks but this could be the club cementing their number 2 'keeper for years to come.