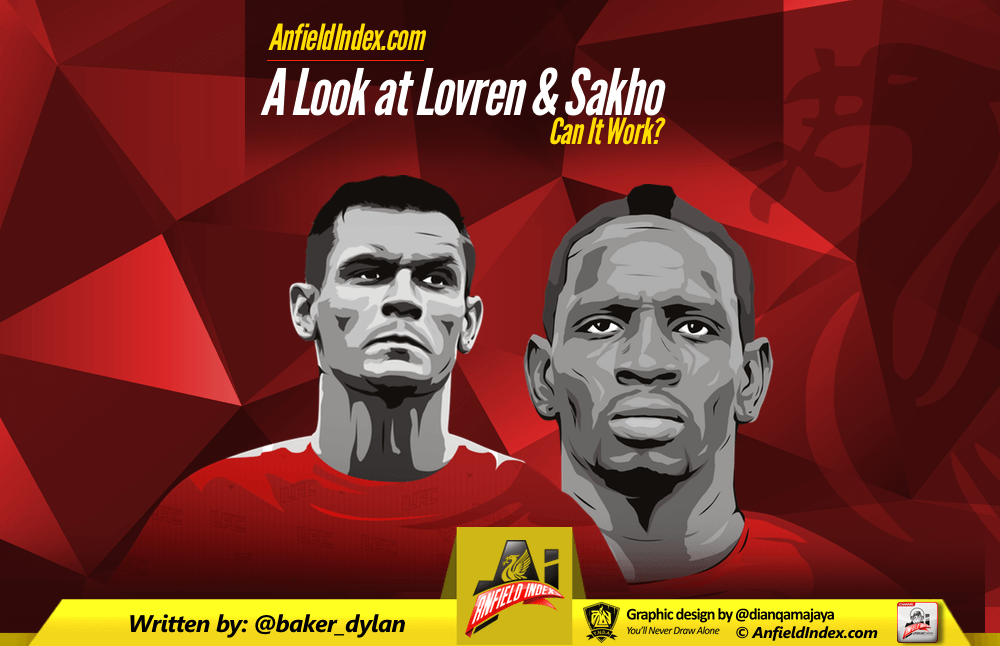 A Look at Lovren & Sakho: Can It Work?
There have been many shouts for Liverpool to make a big dip into the January transfer window and pull out some real quality during Jurgen Klopp's first attempt to strengthen the team.  Several positions have been cited as "needed" in the immediate future, with a right-sided centre-back on the list for quite some time.
But there are other areas that could use reinforcement as well, and no one knows what Klopp has planned for Merseyside.  On Boxing Day, Liverpool fans saw a partnership that had been murmured about by a few, though always quietly.  After the win against upstart Leicester City, there's perhaps a chance he can scratch one thing off his list, at least for a moment: centre-back.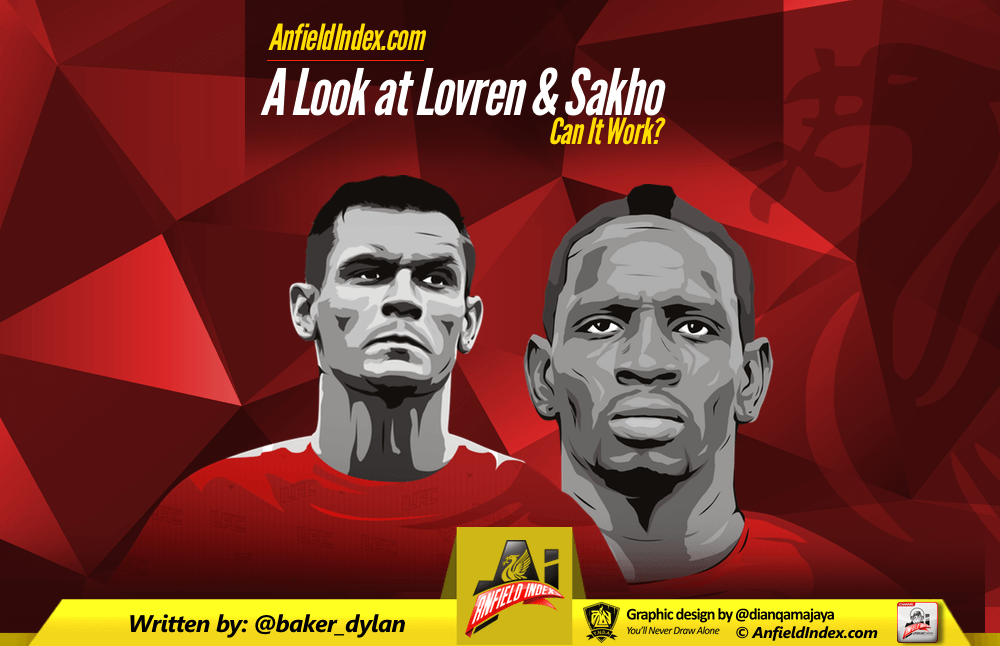 A recent injury to Martin Skrtel, another tally to a list that includes most of Liverpool's central defenders, forced the gaffer's hand when making selections.  Two left-sided centre-backs played the full ninety against Leicester on Boxing Day.  The goal-scoring Foxes, with league leader Jamie Vardy and the electric Riyad Mahrez, were trumped by Dejan Lovren and Mamadou Sakho.
Subtle, yet effective.  Lovren did what he does best and lumped the ball out of the area while Sakho headed away everything he could get latched onto.  Neither made a clear-cut tackle during the entire match, but Leicester were restrained to only seven shots on the day.  Lovren committed an error inside the box that nearly led to a goal, but goalkeeper Simon Mignolet was there to grasp onto it.
But these aren't the sole determining factors when looking at a centre-back pairing.  Especially for Liverpool, who have lacked a quality duo for over a decade, further investigation is needed.
In regards to position, the lineup made sense.  Lovren has always been right-footed, so his adamancy in playing on the left throughout his career has been odd.  Not that there never has been such an animal, but far more frequently is a centre-back's side determined by his dominant foot.  When playing on the side that suits his footedness far more, he looked solid for the most part.  Beyond the error mentioned earlier, Lovren was part of a centre-back duo that kept a clean sheet and opposing players out of Liverpool's box.
Most impressive was the lack of cohesion needed between Lovren and Sakho in order to play well together.  There may have been some trial runs of the selection during training, because the pair didn't look like they needed much bedding-in time.  Aware of the other's position, with Lovren conceding authority to Sakho for back line organization, they ensured that Mignolet's protection was constantly solid.  Perhaps further evidence that Klopp is making a difference at Anfield.
In terms of the roles between the defenders, another concession was made by Lovren that strengthened the core.  When Leicester were on the attack, Sakho was the primary stepper.  With Mahrez floating wide down the left flank, it became the job of Sakho and Alberto Moreno to prevent the flow of play coming down their side.  Six tackles were attempted in Liverpool's final third on the left side of the defensive line, while only two were attempted on the right.
Lovren sitting deep also prevented Vardy from finding too much space inside the box.  The goal-machine whose engine broke down had no attempted take-ons and one shot on target, with only a total of four touches inside the penalty area.  Though Lovren made no recorded tackles on the day, he prevented Vardy from getting into the space that the forward so craves, forcing the Foxes to find other avenues to goal.  Leicester failed in that endeavor as well.
This, of course, was a one-off occasion.  The Leicester match was the first time all season that Lovren and Sakho played together, and while they did well as a pair the sample size is still small.  There's no need for hopes to rise that fans have witnessed the beginning of a quality pairing.
At least, not yet.
The January window is small and short while prices for players skyrocket.  Klopp will know that buying 5-10 players would be nonsensical at this point, so the list must be trimmed.  Key areas of improvement will need to wait for the summer while others cannot wait another moment.  After Saturday's performance, the gaffer might cross "right-sided centre-back" off list.
At least, for now.