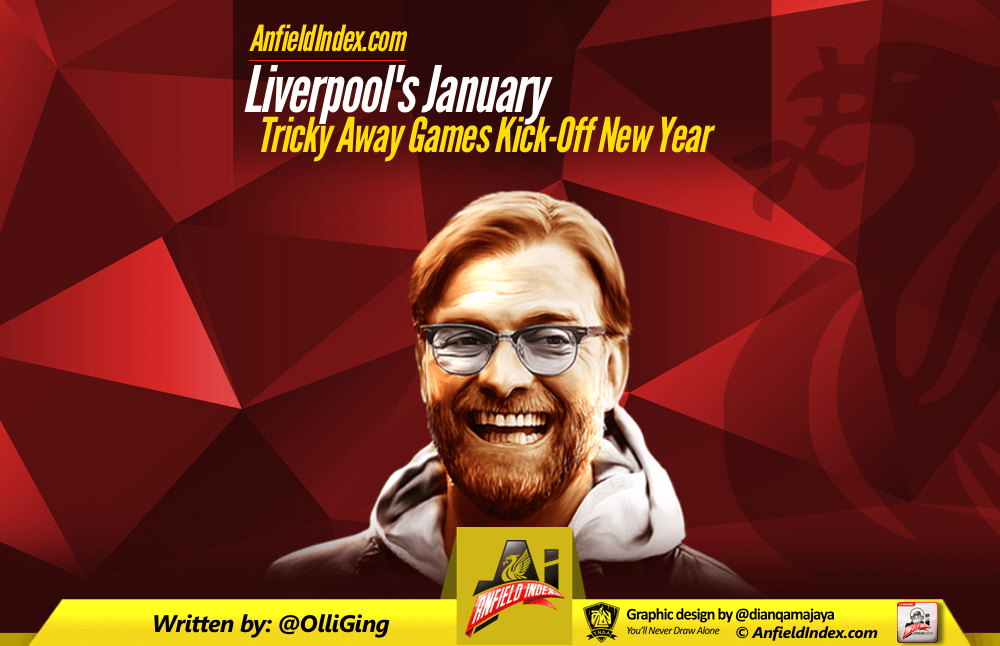 Liverpool's January: Tricky Away Games Kick-Off New Year
With Liverpool finally able to put a fairly disappointing 2015 behind them, we're heading into a new year that's full of promise for Jürgen Klopp's Reds.
With a new manager, a new style, and maybe even some new signings (if you believe the rumours), everything's in place for a fantastic start to 2015. Liverpool's January admittedly contains some tricky looking fixtures, but there's the excitement of a cup semi final, and the chance to face a wobbling Manchester United. With that in mind, let's take a look at Liverpool's upcoming month.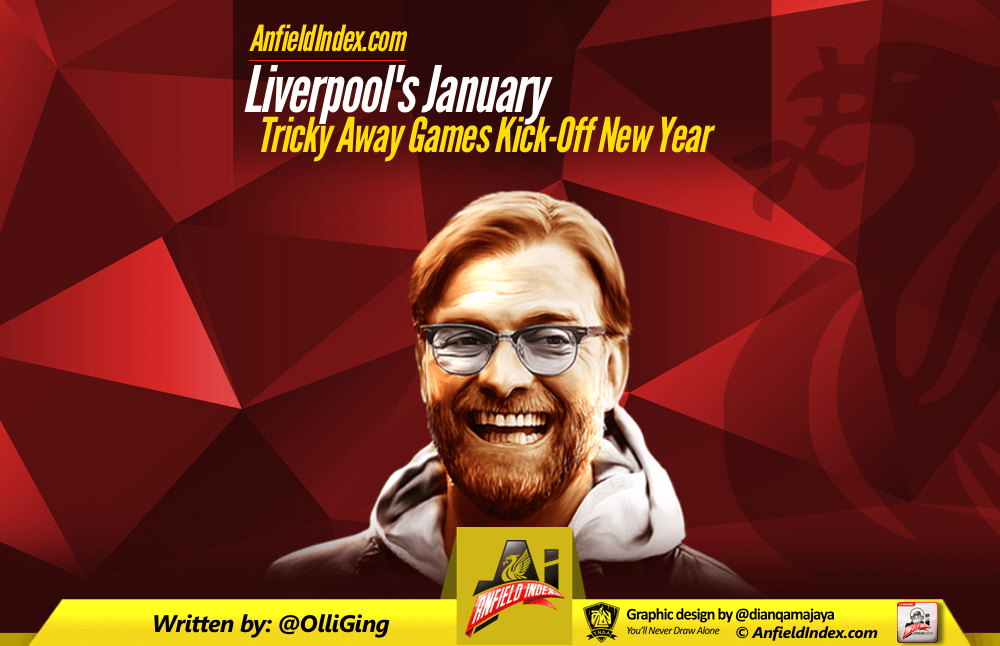 Premier League: West Ham United vs Liverpool (Saturday 2nd, 12:45 BST)
Starting the month at Upton Park doesn't look like the most fun of tasks, and the travelling fans won't be overjoyed at having to be in London for near enough Midday, but more moaning about travel logistics is to come. Some might not even want to go, clearly remembering Liverpool's last visit to the Hammers' ground, a dreadful 3-1 defeat last season. Add to that the fact that Slaven Bilic's side won 0-3 at Anfield earlier this season, and you've got a recipe for defeat. However, those were both under Brendan Rodgers' management, and Liverpool's best performances under Klopp have been away from home, as have West Ham's under Bilic. So, perhaps there's hope for starting 2016 with a win.
Capital One Cup: Stoke City vs Liverpool (Tuesday 5th, 20:00 BST)
Next up is the first leg of the Carling, pardon me.. Capital One Cup Semi-Final against Stoke City. Despite having become a much easier-on-the-eye team under Mark Hughes, the idea of a rainy, cold night at the Britannia Stadium is one that won't sit well with Liverpool fans that want to see the team reach a final. They've been excellent against the so called 'bigger sides' at home this season, beating Manchester United, Manchester City and Chelsea, with the likes of Bojan, Arnautovic and Shaqiri all big threats. Despite having beaten Stoke away on the opening day, thanks to a belting strike from Philippe Coutinho, this is a game that you might just hope Liverpool don't, with a view to getting the job done at Anfield.
FA Cup: Exeter City vs Liverpool (Friday 8th, 19:55 BST)
So, within the first five days of January we'll have seen the Reds travel to London, and then Stoke. So, three days after playing that semi-final first leg, what could be more logical than an Friday night game at Exeter? Absolutely ludicrous scheduling from the television companies will see Klopp and his team travel down for an evening kick-off in the FA Cup Third Round, and undoubtedly, yet unfairly, fans will follow them. As for the game itself, it's labelled as one that the underdogs could win due to the 'magic of the cup', but anything other than a Liverpool win would be embarrassing.
Premier League: Liverpool vs Arsenal (Wednesday 13th, 20:00 BST)
Back at Anfield, and what a game to start the 2016 home schedule off with! Coming up against the Gunners will undoubtedly be billed as a huge clash, one which would go a long way to helping Liverpool achieve Champions League qualification, should they win. Always a difficult game, Arsenal are likely to have Alexis Sanchez back fit by the time the match comes around, and he'll combine with Mesut Ozil to cause the Reds a whole host of problems. However, Klopp has shown his ability for amazing tactical displays during his short time on L4, namely the wins over Manchester City and Leicester City, and he's got Wenger's number having beaten him during his time at Borussia Dortmund.
Premier League: Liverpool vs Manchester United (Sunday 17th, 14:05 BST)
London buses… you wait half a month for a home game, and then two heavyweight clashes come along at once. The Reds will hopefully hammer Arsenal, and take heaps of momentum into the home game against United. Daniel Sturridge may well be back fit and firing for this game, and if United continue to play as they have been recently, you'd back Liverpool for a victory. One negative thing which may play on the minds of some players will be the week last season where the Reds faced United and then Arsenal, losing both games and seeing their top four chances disappear.
Premier League: Norwich City vs Liverpool (Saturday 23rd, 12:45)
The biggest gap between two fixtures in January is the one between the United game and a trip to Norwich City the following Saturday, just six days. Still, it gives Klopp and co good time to prepare for an extremely winnable fixture against the Canaries, who are languishing near the relegation zone at this moment in time. Alex Neil's side won't be afraid to come out and play attacking football against the Reds, having got a point at Anfield earlier this season, something which could benefit the likes of Divock Origi on the counter attack, should the Belgian play. We might even see a slightly rotated team for this one, considering the final game of the month.
Capital One Cup: Liverpool vs Stoke City (Tuesday 26th, 19:45)
Yes, the final game of the month is that second leg against Stoke, and it's extremely hard to speculate on this one until the first leg has been played. The home crowd will certainly be in good voice, hoping to carry the Reds to a cup final against either Manchester City or Everton. Funnily enough, it was Glen Johnson, now a Stoke player, who scored the winner for Liverpool the last time the two teams played at Anfield. But nobody really wants the right-back to reach Wembley, especially after he took the number eight shirt upon arriving in the Potteries, so let us hope that the Reds do the business, and cap off what will hopefully be a good month by booking their place in the final.