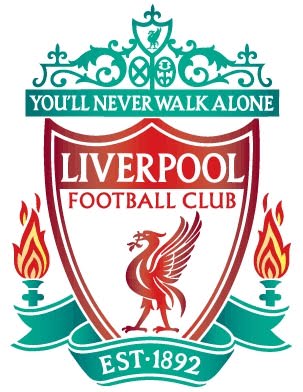 Arsenal Vs Liverpool: Full Time Statistics
Liverpool shared the spoils at the Emirates Stadium after a controversial ending to the game. Eight minutes of injury time were added on because of Jamie Carraghar's accidental KO after a clash of heads with team-mate John Flanagan. The controversial part was that Liverpool were awarded a penalty after the eight minutes of injury time were remaining. Liverpool fans will argue that the time given to take Arsenal's penalty and the celebration afterwards is what was added on for Liverpool to then score.
Here are the basic match stats from the Arsenal game:
The stats are very dominating in Arsenal's favour. Whilst we were tweeting stats in the first half we noticed that Liverpool had a pass completion percentage of 76% mid way through the first half. As soon as Aurelio was injured, Liverpool seemed to lose their shape and their balance. It's a shame Aurelio was injured again but it's a given now that we'll need a left back whilst Jack Robinson is groomed into taking the role full time. Jack did well when he came on (did he really keep up with Theo Walcott?) but nobody should judge him from just one performance, lots to learn for him but one thing is for sure: he's playing for a manager that won't be afraid to take a punt and put him on that pitch.
Jay Spearing was impressive with the best pass completion outside of defenders in the team. He's growing into his role since his excellent performance at Sunderland and, today, he seemed to be everywhere on the pitch. Lucas Leiva was also excellent today. The number of possession duels he was involved in today was amazing (statistics for these are below).
Lucas Leiva, Dirk Kuyt, Luis Suarez, Andy Carroll and Jay Spearing were involved in the most possession duels with Lucas having the highest win percentage of those players. Lucas was involved in nineteen in total which is quite a high number in one game. We were shocked at the number of duels Raul Meireles was in and actually won too as he had a 100% record in this game. He's not known for his combative skills but it's another good sign of how he's fitting into this new Liverpool side and it's work ethic. Jack Robinson had a 75% win percentage of the possession duels he was involved in so that is a good sign for him.
For players who had been involved in more than one Aerial Duel, Andy Carroll was again the most involved (as would be expected) and also had the highest win percentage with 50%. Dirk Kuyt was the least successful with him attempting five aerial duels but only winning 20% of these. Lucas also attempted five and had a little more success than Dirk as he managed a 40% success rate.
There were quite a few interceptions against Arsenal and the stats show that Dirk Kuyt, Raul Meireles and Jay Spearing were the players who had successfully intercepted the most passes. The intriguing stat here is that Fabio Aurelio had made two pass interceptions in the short time that he was on the pitch. He'd have probably been the highest on the stat list, (displayed left), if he'd stayed on the pitch until full time.
Jay Spearing's statistics in this game are continually impressing us and they are showing why he deserves to be in the side at the moment. Yes, he's only in the team because of Steven Gerrard's injury however he is turning out to be a very important squad player and is paying back the faith of his legendary manager with each excellent performance he displays.
The following image is thanks to ESPNSoccernet.com. It shows how Liverpool were shaped throughout the game and is something we'll look at in our stats report after each game. As you can see below it is apparent how narrow Liverpool seem to play and how dependant we are on the right hand side of our attacking half. The left wing of our attacking half just doesn't have any players anywhere to be seen. Jack Robinson's position (number 49) also shows how isolated he was from Skrtel and this could have spelled trouble for Liverpool had Arsenal taken more advantage. Luckily Jack blocked lots of attempted crosses (Jack blocked six crosses in total in comparison to John Flanagan's one blocked cross – which shows he was more protected).
All in all the last minute goal made it feel like much more than a draw to us. Spearing would have been devastated had the Arsenal penalty decided the game and we're pleased that it wasn't the deciding factor for the game.
______________________________________________
Updated at 5pm:
Another game and another half time statistics report from AnfieldIndex.com! This report will detail basic match statistics as well as well as Pass Completion % and shot statistics for Liverpool players.
Please come back at full time for full time statistics.
A bright opening in the first half turned into a poor half for Liverpool after Fabio Aurelio was injured midway through the first half. After that incident Liverpool have been on the back foot and defended for the rest of the half. The strikers didn't seem to get any service and Liverpool need to improve on this in the second half.