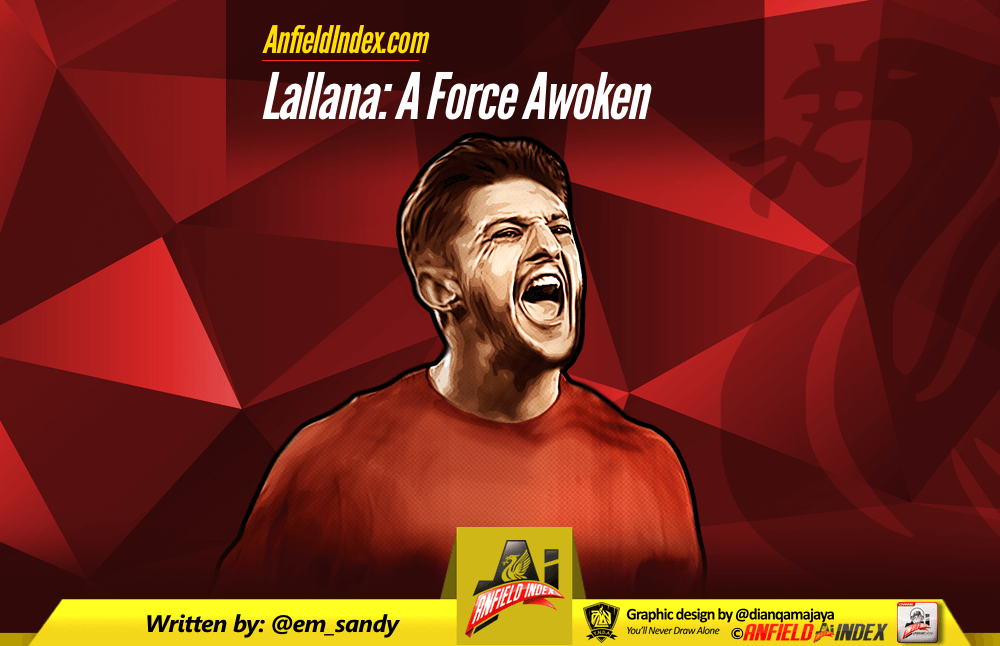 Lallana: A Force Awoken
Since Klopp's arrival, it's been a tale of ups and downs at Liverpool. Unconvincing performances in the Europa League were forgotten as qualification into the knock-out stages was secured and impressive thrashings of Southampton, Manchester City and Chelsea showcased Liverpool's potential quality. However, disappointing results against Watford, Crystal Palace, Newcastle and West Ham in the Premier League, were signs that "Klopp mania" wasn't the fairy tale everyone thought it would be.
Liverpool's Capital One Cup semi-final clash against Stoke City on Tuesday evening epitomised their season. The away side started with intensity and a tempo which pressed the Stoke defence back into their own half – a tactic Klopp has enforced with enthusiasm and success since his arrival.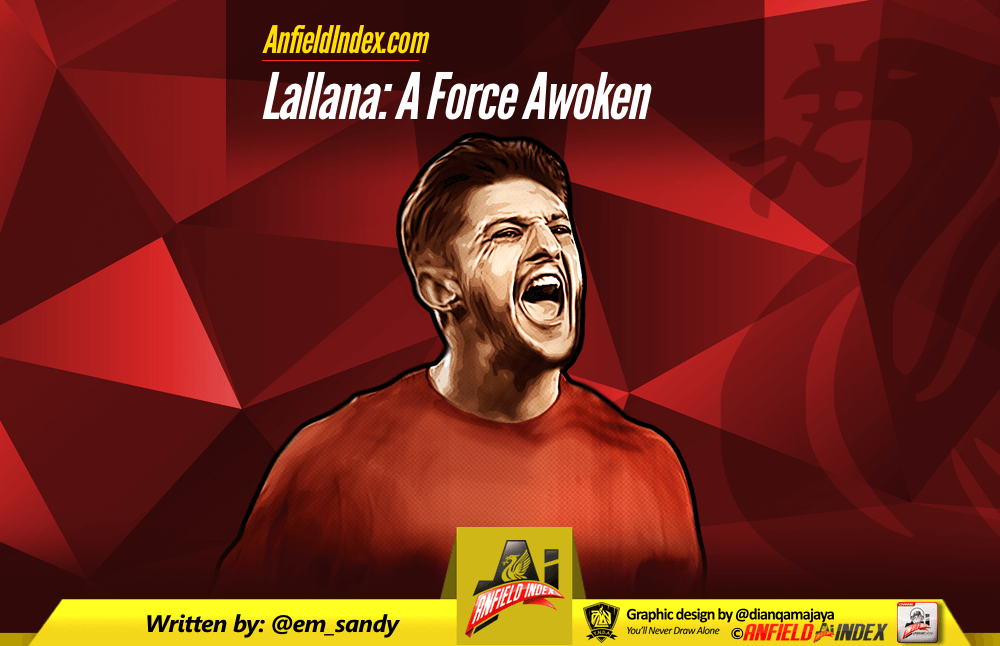 Chances were created in abundance and all was missing was the final product; again, something that's been a common occurrence this season. But Liverpool were looking good until Coutinho's hamstring injury forced an unplanned early change. The game then turned positive once more when his replacement, Jordan Ibe, fired with his left foot to net the winning goal.
Another hamstring injury to Lovren meant James Milner played the remainder of the game at centre-half alongside Kolo Toure, who himself suffered ANOTHER hamstring strain in the dying minutes. All-in-all, it was an important result for Klopp's men; an impressive display of resilience, hard work and encouragement but was overshadowed with disappointment as the blow of yet more injuries continues.
And like Liverpool's season so far, the post match reaction centred around both positives and negatives – always having something of concern to discuss despite a victory.
However, one positive that has slowly crept through under Klopp is the return to form of Adam Lallana. The ex-Southampton captain was brought in the summer of 2014 after a highly successful season with his former club which saw him earn his first international call-up and a World Cup experience.
Upon his arrival in Liverpool, he suffered from injuries and missed the start of the 2014-15 season as well as the conclusion of the pre-season tour. After making his debut, he struggled to regain form and looked slow, indecisive and out of touch for the majority of his playing time under Brendan Rodgers. The English midfielder was forced to play in an unfamiliar position, in a formation which never looked set and in a team where personnel were changed far too regularly.
But since Klopp's arrival, Lallana has enjoyed a new lease of life and the German coach has re-paid his efforts with trust and responsibility. Lallana remains the only Liverpool player to have played in every game since Klopp was named the LFC manager. He's enjoyed his brightest spell since becoming a player of Merseyside and the attacking threat which he, Coutinho and Firmino possess is Liverpool's strongest asset.
That asset was evident for the first 30 minutes of Liverpool's game on Tuesday night. Whether it's Ibe, Lallana, Firmino or Coutinho, the flair, movement and creative thinking of Liverpool's attacking quartet, partnered with Origi or Benteke as target men, provide Liverpool with options going forward. And Lallana has been the one ever-present in the attacking force – playing more minutes than any of those others named.
Lallana's stats don't give him the credit he deserves. Few assists, few goals and a high turnover of possession. However, when Lallana has started a game under Klopp, Liverpool's win percentage rate has increased to 58% from 18%, with his total of 12 starts only including 2 losses. His pressing and work rate benefits Liverpool greatly and as part of that attacking trio, behind the centre-forward, Lallana implements Klopp's tactics perfectly.
A few less step overs, a few more goals, a few more assists, and Lallana warrants a more secure position in the side than his teammate Roberto Firmino. On form alone, Lallana has been the outstanding player of Liverpool's three attackers, with Coutinho only starting to return to form in recent games.
A strong formula to Klopp's tactics and game strategy revolves around Liverpool's intensity of pressing from the front. So it's no surprise that the German has opted to play Lallana on all occasions – with the midfielder leading the way on "pressing" – a term which has become linked with Liverpool and Jurgen Klopp.
Despite continued criticism, one positive from Liverpool's season has to be Lallana's resurgence under Klopp. His return to form has been recognised by the manager and I suspect it won't be long before he starts to add more to his game. Let's hope he isn't hit by the dreaded hamstring curse…