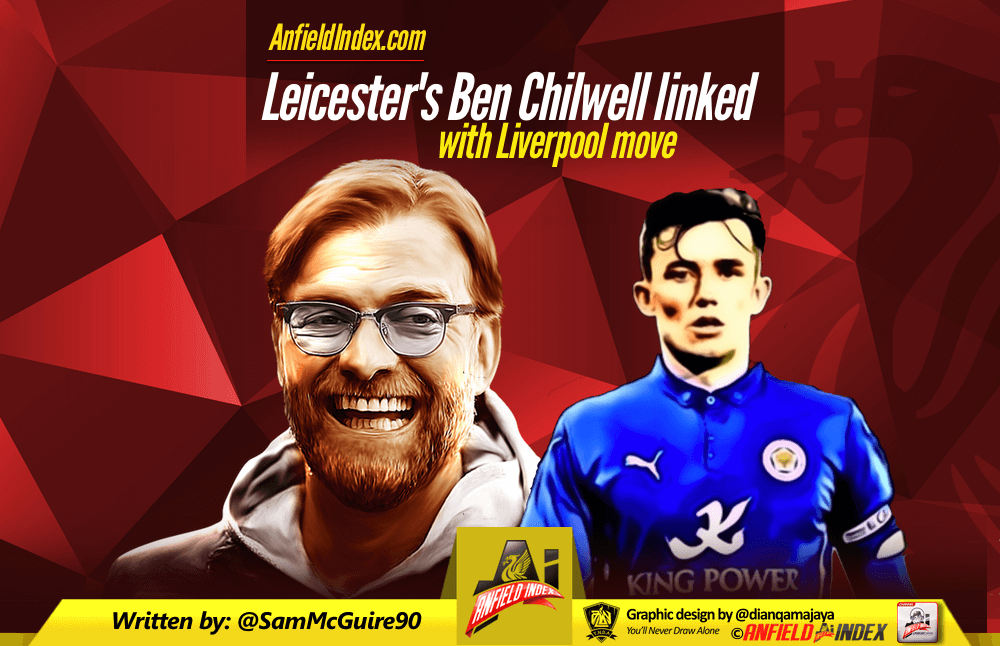 Leicester's Ben Chilwell linked with Liverpool move
With Liverpool being linked to both Leicester's Ben Chilwell and Lorient's Raphael Gueirrero it's becoming clear that the club feel they need to strengthen their left-back position. It's Leicester City's Chilwell who seems to be the most likely candidate to join with rumours of a move persisting ever since the full-back went on loan to Huddersfield Town, now managed by David Wagner who of course is close friends with Reds boss Jurgen Klopp.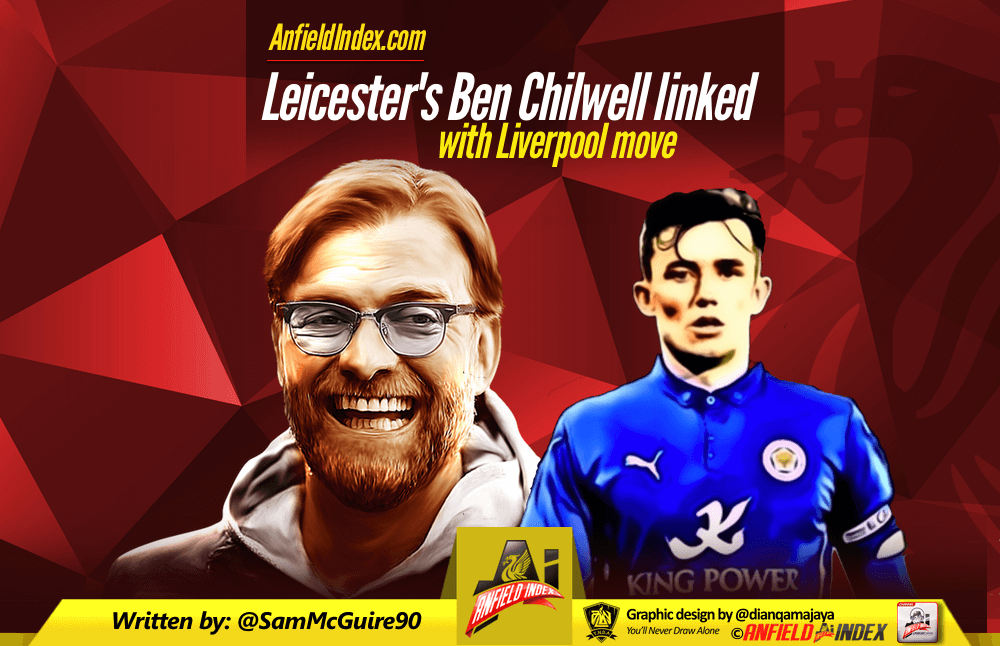 Chilwell, only just 19, is the current captain of the England u20 side, captained the Leicester academy side and is their current young player of the year holder. He's a player they had high hopes for as he was pencilled in for first team action in the 2016/17 season. His loan deal with the Terriers ended on January 3rd and he's now back with his parent club with a new contract on the table due to his current deal running out in June.

During his time at Huddersfield the left-back made 8 appearances, 7 of which were starts. Despite only being there for such a short period of time he's been labelled as the best full-back Huddersfield have had for the past 20 years by some of their fans on social media. Huddersfield aren't Liverpool FC, fans of all clubs exaggerate from time to time but to make such an immediate impression shouldn't be overlooked.
It's easy to see why the Huddersfield fans seemed so fond of him. A real defence first type of full-back who just so happens to be confident on the ball and his delivery causes chaos in the oppositions penalty area. Another positive is his eagerness to prevent a cross coming into the box. A real weakness in this Liverpool side is defending crosses, if you don't allow the cross to come in then you're addressing your weaknesses. He takes responsibility of situations and isn't afraid to dribble out from deep with the ball if there aren't any obvious passes on. Think of Ashley Cole as opposed to Alberto Moreno when picturing a playing style.
He of course has weaknesses to his game and like all defenders his concentration levels can waver.
Jurgen Klopp has previous though when it comes to bringing through a raw young left-back. One of his many success stories at Dortmund was Marcel Schmelzer. The German full-back was a winger in the Dortmund academy but with the help of Klopp he transitioned into one of Europe's best full-backs and he shares a few traits with Chilwell which may sound peculiar given Schmelzer was a winger and Chilwell is a defensive left-back but both are very direct when in possession, quick off the ball and both know although they assist offensively they can't shirk their defensive responsibilities.
Chilwell makes a lot of football and business sense. Liverpool aren't spoilt for choice in the full-back area and although Brad Smith has put in a few admirable performances and Jon Flanagan is returning from injury there is a question mark over the duos long-term suitability as the understudy to Alberto Moreno.
With his contract expiring in June Liverpool could try to sign him in January with the rumoured fee being as little as £4 million or they could wait until the summer and sign him with a tribunal being the ones to set the price for the player. With the increase in price for home-grown youngsters (Luke Shaw to Manchester United anyone?) would paying £4/5 million for him in January be such a disaster?
It means Liverpool, on paper anyway, would have tied up two of the brightest English defensive talents in Joe Gomez and Ben Chilwell for a combined fee of £10 milllion.