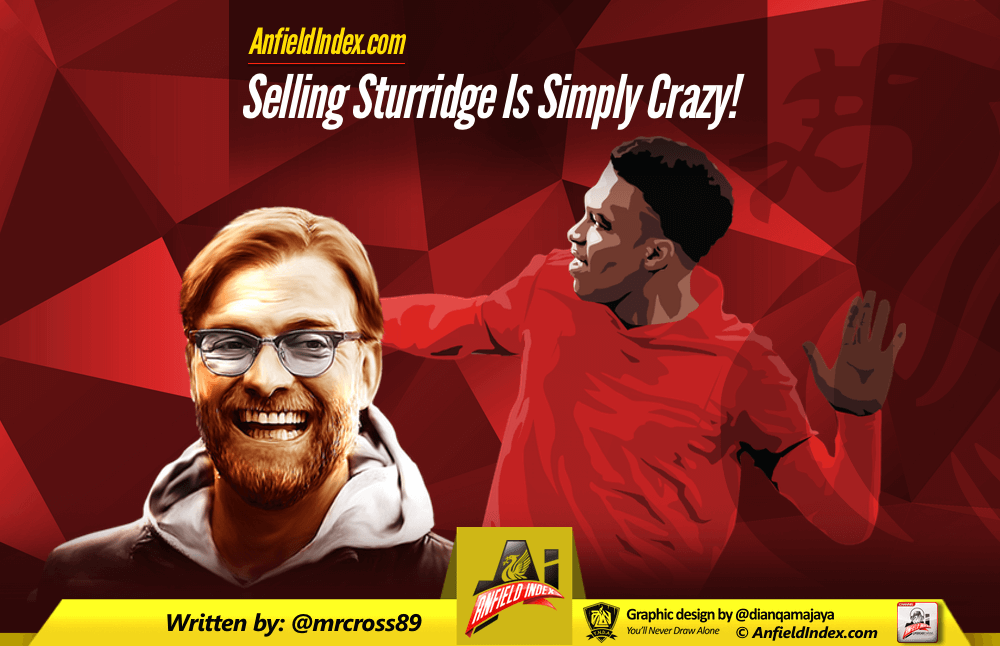 Selling Sturridge Is Simply Crazy!
The crazy month that is the January transfer window is in full swing and once again Liverpool are at the heart of it all.
It's only been nine days since the transfer window opened and the headlines are already linking Liverpool with the likes of Ter Stegen, Gotze, Subotic, Hummels, Pato, Lacazette and even Aubameyang. News outlets and fan sites have been falling over themselves to find as many casual links as possible to determine our transfer targets, with everyone's favorite agent Mr "sources close to the club" once again spreading his( or hers) wisdom.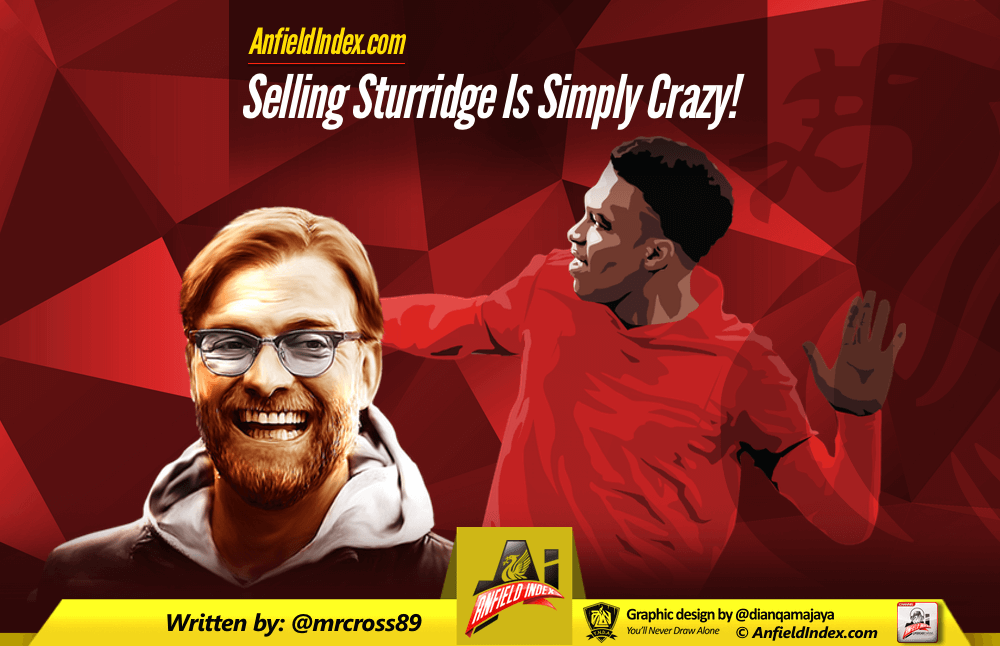 But it's the story that Liverpool are going to offload Daniel Sturridge that has caused a stir online, with some fans feeling that cashing in on Liverpool's most prolific striker for a measly £25 million is best for business.
Since his arrival at Anfield, Daniel Sturridge has continued to divide opinion.
At first, many questioned whether £10 million for a striker who promised much but delivered little at Chelsea was worth the money. Brendan Rodgers was allegedly against the purchase and moved to block the deal, but Daniel Sturridge would go on to prove he was worth every penny. His goal scoring record of 44 goals in 73 appearances for Liverpool is not something to be taken lightly when you consider the vast majority were in open play.
He scored great goals and significant goals
For example, it was his six goals in the first six games which won Rodgers the points to lay the foundation of Liverpool's title run along with another 18 in an exciting partnership with Suarez.
With the world at his feet, Daniel Sturridge would meet his arch nemesis and the reason for all the doubt, injuries. Since his arrival at Liverpool in 2013, Daniel Sturridge has missed a combined 75 games in 3 seasons and 365 days in total!
The source of the curse laid on a long-standing hip problem that the club moved to resolve. Rodgers eased Sturridge Into this season stalling the strikers come back until September where he once again scored vital goals with a double in the 3-2 win over Aston Villa.
As one injury healed, another would follow.
The latest injury, a knee injury after a clash of knees in training with Jordan Ibe, would take him out of action for a month. It was at this point, the grumbles around Anfield murmured "sell him". But yet again, his return would win us another game, two goals and an all round world class performance leading to the destruction of Southampton 6-1.
It was at this point, the grumbles around Anfield murmured "sell him". But yet again, his return would win us another game, two goals and an all round world class performance leading to the destruction of Southampton 6-1.
And then the hammy went ping!
Sports fitness enthusiast Raymond Verhejin, who has been making a lot of noise on Twitter,  believes that its Klopp methods that are at the heart of the hamstring crisis. A strong majority feel it more a case of bad luck, but what is true, is that a player who has not had a full pre-season in two years was bound to feel the effects of Klopp's Gegenpressing. This reason hasn't stopped the growing discontent amongst supporters who now believe that all these injuries are in his head, in no small part thanks to Jurgen Klopp.
Perhaps mistimed, perhaps misunderstood, but Klopp's comments about Sturridge must "know the difference between real pain and normal pain" did little to help Sturridge's reputation with the fans, and many now question his mental toughness.
Daniel Sturridge has earned the right for fans to be patient. His goal scoring record and his age are important factors, and he still has a lot to offer in the coming years. To throw a striker as prolific as him under the bus for £25 million, the price of what Berahino is worth these days apparently, is football transfer stories gone mad.
Sturridge has proved not only can he score goals and win matches, but he gets the best out of everyone around him. His movement off the ball drags defenders deeper and provides more space for the playmakers to play, and his instincts align with those of Coutinho and Firmino, who will be able to play instinctive through ball knowing Sturridge will be alive to it.
Sturridge is not just another Striker; he is one at an elite level and the type of striker all big clubs would die to have in their squad. To let him go at a quarter of his value would be Ludacris, and to agree to let him leave Liverpool makes little sense.
Patience will be key this season, for Liverpool fans and Sturridge.