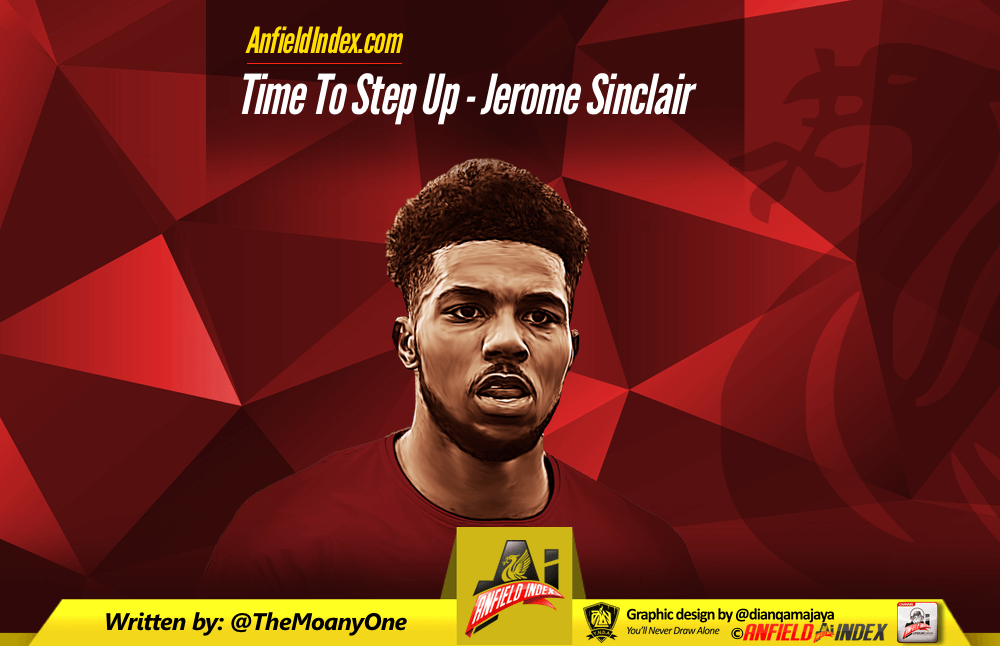 Time To Step Up - Jerome Sinclair
Liverpool just can seem to catch a break lately with injuries. With almost a full compliment of attackers out injured, any hopes of fans seeing Belgian striker Divock Origi in the next few games have been dashed with the news that he's going to be out for at least another month after under going surgery in Belgium which is a shame for him because before he picked up his hamstring injury on Boxing Day he was starting to show a bit of form. This new injury to Origi leaves Christian Benteke as Liverpool's only senior fit striker for the upcoming Premier League matches and as a Liverpool fan that's something to be seriously worried about.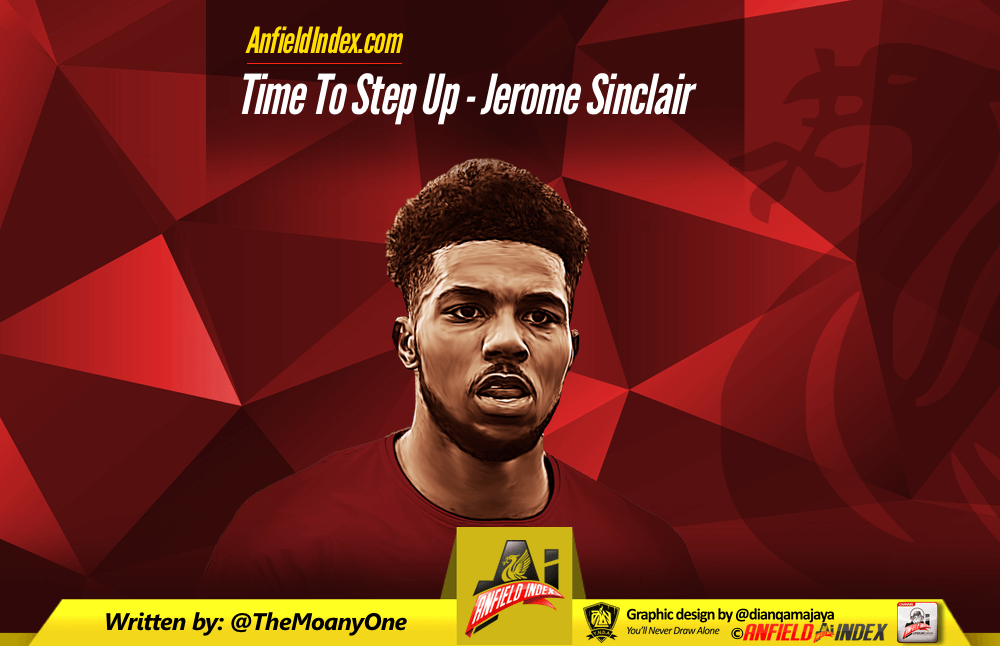 The injury to Origi, the long term injury to Danny Ings, the fact that Daniel Sturridge is still not considered fit enough by Jürgen Klopp to take his place in the Liverpool match day squad and the inconsistent form of Benteke leaves the door wide open for Jerome Sinclair to stake a place in the Liverpool attack. Sinclair has all the attributes to become a top quality striker for not only Liverpool but England as well. His finish against Exeter City recently in the FA Cup was that of a seasoned professional, not a young kids making his first start ever for Liverpool. Let's not forget that Sinclair is the youngest ever player to play for Liverpool, that's how highly regarded he is at Anfield.
With only six months left on his contract Sinclair is in a fantastic position, a position a lot of young players around the world would live to be in. He now has the chance to show Jürgen Klopp that he can be an invaluable member of the Liverpool team and if Klopp doesn't fancy him, he can squarely put himself in the shop window with a view to a free transfer come July the first. This is something I'm sure his agent Aidy 'the snake in the grass' Ward has stressed to him. Sinclair has the talent undoubtedly but does he have the right attitude to put his talent to good use.
Or is Sinclair destined to become another of those players who force their way out of the club for the lure of the big money clubs? Which category will he fall in to? Will it be the Raheem Sterling category who moved from Liverpool to big bucks Manchester City and seems to be doing reasonable enough at the minute, although the pressure is definitely on Sterling to perform week in week out otherwise he could struggle to get back in to the Manchester City team or will he fall in to the same category as Michael Bridges or Scott Sinclair, the forgotten men of Premier League football. Or will he become another Fernando Torres, who's move to Chelsea didn't quite work out for him.
Sinclair needs to sit down and have a long hard think about his career although with Liverpool playing five matches in the next fourteen days, his sit down may have to wait until the end of January. With Jürgen Klopp in charge at Liverpool, Sinclair has the chance to work with one of the world's greatest managers. A manager who turned Marco Reus, Robert Lewandowski and Mario Götze in to world class house hold names or does he want to move to the likes of Manchester United, Manchester City, Arsenal or Chelsea and run the risk of warming up their benches and not progressing as much as he would under Klopp. We'll know what Sinclair is thinking in the next few months. If he signs on again with Liverpool it's football he's interested in but if it's Manchester City or Chelsea it's all a out the money for him and the curse that is Aidy Ward will have struck at Liverpool again.
Personally I hope he signs a new contract at Liverpool and doesn't leave. He's got great potential and I think given time and proper management he could be listed along side the likes of Robbie Fowler, Steven Gerrard and Jamie Carragher as Liverpool greats. But if he goes down the money route he will  no doubt be vilified the way that Raheem Sterling, Michael Owen and to a certain degree Steve Mc Manamam by Liverpool fans.